The 2023 NFL Draft is only one week away. Everyone is focused on the quarterbacks as we continue to learn more about where teams stand on the class.
This seven-round 2023 NFL Mock Draft goes beyond the biggest names, though. We've paired top-tier playmakers and defenders with their best on-field fits.
2023 NFL Mock Draft | Round 1
1) Carolina Panthers (From CHI): Bryce Young, QB, Alabama
Everything continues to point toward Bryce Young being the Carolina Panthers' selection at No. 1. ESPN's Todd McShay reported that "Young is already their guy," and the betting market has heavily favored Young for the last week. While I think it's a mistake to invest so heavily into a player who has similar physical limitations as Baker Mayfield, the Panthers must love Young's football IQ and playmaking skill.
2) Houston Texans: Anthony Richardson, QB, Florida
At face value, it seems odd that the Houston Texans would be "souring on" Ohio State's C.J. Stroud, as Peter King of NBC Sports has reported, but it's possible that Stroud isn't the right personality fit for new head coach DeMeco Ryans' staff.
Stroud is a high-floor player, but we saw San Francisco draft Trey Lance at No. 3 overall over a more polished Justin Fields in 2021. Ryans, who brought several 49ers assistants with him from San Francisco, could opt for a similar approach with Anthony Richardson.
Richardson is more than just a standout athlete and is less of a project than Lance. His passing motion needs refinement to improve his consistency, but other nuances to his game are promising. With outstanding pocket presence and willingness to keep his eyes downfield, Richardson can be as dynamic as Josh Allen has become for the Buffalo Bills.
3) Arizona Cardinals: Will Anderson Jr., EDGE, Alabama
The draft can get wild with Arizona. This is a popular spot for trades, so it's possible Arizona grabs more assets to move down a few spots. Despite having "a really good interview" with defensive tackle Jalen Carter, I think Arizona plays it safer by going with Will Anderson Jr. to rebuild their pass rush.
4) Indianapolis Colts: C.J. Stroud, QB, Ohio State
The Indianapolis Colts should be locked into a quarterback here. It's easy to make the case for either C.J. Stroud or Richardson, depending on which is available. It's possible the Colts could have both players available if Houston opts to take a defender at No. 2 and Arizona doesn't trade out.
MORE: FREE NFL Mock Draft Simulator With Trades
With Richardson off the board, Stroud is the better choice over Will Levis. The former Ohio State standout gives Colts head coach Shane Steichen a much stronger pocket passing presence than what he's previously worked with. If he can prove to be a playmaker under pressure more consistently, Stroud can be a star.
5) Seattle Seahawks (From DEN): Jalen Carter, DT, Georgia
It's hard to know precisely where teams stand on Jalen Carter. He's the most talented player in this class in terms of on-field impact, and there's a scarcity of elite players at his position. However, Carter's also made a string of bad decisions that have led to "multiple teams" removing him from their boards.
There's a fine line between trusting the talent and the person. Seattle has banked on their stellar staff to get the most out of prospects with off-the-field concerns, and if they can hit home with Carter, they might develop a Hall of Fame talent.
6) Detroit Lions (From LAR): Devon Witherspoon, CB, Illinois
With Detroit Lions head coach Dan Campbell emphatically stating, "Man, we got a quarterback" in Jared Goff, I have a hard time seeing them forcing this pick at the position.
Instead, the Lions need secondary help, as their cornerback room has been inconsistent. Taking Illinois' Devon Witherspoon over Oregon's Christian Gonzalez would be dicey, but it would make sense that a staff filled with former players would favor the less-gifted athlete who is a better technician right now.
7) Las Vegas Raiders: Christian Gonzalez, CB, Oregon
The Las Vegas Raiders are always a wildcard on draft weekend, regardless of who is running the team. Will Levis wouldn't be a shocking selection, and there are several offensive tackles worthy of the pick. But finally landing a potential No. 1 cornerback in Christian Gonzalez is too good of an opportunity to pass up.
8) Atlanta Falcons: Tyree Wilson, EDGE, Texas Tech
This has become one of the most popular pick projections for a good reason. Tyree Wilson is a 6'6 ", 271-pound, long-limbed defender who can move across a defensive front and find success. With the Atlanta Falcons committing to Desmond Ridder at quarterback and bringing back Kaleb McGary at right tackle, an edge rusher remains a massive need.
9) Chicago Bears (From CAR): Myles Murphy, EDGE, Clemson
The Chicago Bears could justify taking an edge rusher, offensive tackle, or cornerback here. But Clemson's Myles Murphy can help transform their defensive front, which received a nice set of upgrades at linebacker with Tremaine Edmunds and T.J. Edwards in free agency. Murphy is a bit of a project despite solid production, but Chicago's staff is a good bet to be the one who unlocks his immense upside.
10) Philadelphia Eagles (From NO): Lukas Van Ness, EDGE, Iowa
The Philadelphia Eagles will always have a deep array of pass rushers to unleash on opposing quarterbacks. Even with Josh Sweat and Brandon Graham returning, Philly's depth is starting to look more vulnerable for the future as players age and contracts expire. Lukas Van Ness, who is an impressive athlete with strong technique, can be an early contributor to this defense.
11) Tennessee Titans: Will Levis, QB, Kentucky
Tennessee Titans head coach Mike Vrabel made it clear he didn't want to play Malik Willis in his rookie season, opting to start Josh Dobbs shortly after signing him off the street when Ryan Tannehill was injured.
The Titans have glaring needs across their roster, but the chance to develop Will Levis will be too tempting to pass up. Levis needs mechanical work but is much like Tannehill was as a prospect, boasting great tools.
12) Houston Texans (From CLE): Jaxon Smith-Njigba, WR, Ohio State
Houston was able to add their franchise quarterback at No. 2 and now needs to give Richardson a star receiver to grow with. The best receiver in this class, by far, is Jaxon Smith-Njigba. A great possession receiver from the slot, Smith-Njigba can be even more if given the opportunity.
13) New York Jets: Broderick Jones, OT, Georgia
While the world awaits the inevitable Aaron Rodgers trade, the New York Jets have to plan on protecting him. As much as we all hope Mekhi Becton can be a franchise OT once again, that's far from a guarantee. My top offensive lineman in this class is Broderick Jones, who is a devastating run blocker and a more refined pass-blocker than he's often given credit for.
14) New England Patriots: Paris Johnson Jr., OT, Ohio State
The run on offensive tackles will likely happen in short order. It's a talented group at the top, with teams likely having them ordered differently based on preferences. The New England Patriots have to be desperately hoping one of the top four falls to them, and here, they have their choice between Paris Johnson Jr., Darnell Wright, and Peter Skoronski.
MORE: List of New England Patriots Draft Picks in the 2023 NFL Draft
Johnson is a mammoth at left tackle and has tremendous athleticism to match his size. He needs work with his hand usage but will be an early upgrade over the disastrous Trent Brown.
15) Green Bay Packers: Darnell Wright, OT, Tennessee
It would be a trend-bucking decision for the Green Bay Packers to take a shorter-armed tackle than they've historically valued, so we're passing on Peter Skoronski for Darnell Wright. With Jordan Love set to take over, the Packers have to upgrade their blocking situation. Wright is a fantastic pass-blocker who projects well to either tackle position.
16) Washington Commanders: Joey Porter Jr., CB, Penn State
The board falls nicely for the Washington Commanders here, as they have needs throughout their secondary. Although I like the potential of a four-safety look with Brian Branch, a traditional outside corner who can be an immediate star in Ron Rivera's zone coverages makes the most sense. Joey Porter Jr. is awesome, boasting tremendous play strength and skill.
17) Pittsburgh Steelers: Peter Skoronski, OT, Northwestern
It's possible we see Peter Skoronski move inside to guard in the NFL due to his shorter arms, but there are enough teams with a need at tackle to keep him at his natural position. The Pittsburgh Steelers still have a glaring hole at right tackle, and Skoronski would be an upgrade with his fantastic hand placement, nastiness in the run game, and overall polish.
18) Detroit Lions: Bijan Robinson, RB, Texas
Bijan Robinson is one of the few running backs over the last five draft classes who's worth a first-round pick. Pairing him with the punishing run game that Detroit already has in place makes too much sense. Robinson could push for 2,000 yards in Ben Johnson's offense.
19) Tampa Bay Buccaneers: Anton Harrison, OT, Oklahoma
Someone named Brandon Walton is currently in line to start for the Tampa Bay Buccaneers at left tackle in 2023, and the team cannot afford to take that risk.
The next-best tackle on the board has been mocked too low, considering how many teams in this range need help at the position. Oklahoma's Anton Harrison is a great athlete who needs refinement, but the same thing was once said about star right tackle Tristan Wirfs.
20) Seattle Seahawks: Deonte Banks, CB, Maryland
We grabbed Jalen Carter earlier, so now it's only natural the Seahawks continue to bolster their defense. Maryland's Deonte Banks has all of the tools to be a stellar starter in any scheme. Seattle would immediately have a feared tandem with Banks and Tariq Woolen.
21) Los Angeles Chargers: Dawand Jones, OT, Ohio State
With Bijan Robinson off the board, the Chargers have other offensive needs worth addressing. It's a tough call between adding to a troubled receiving corps with injury-prone playmakers and protecting Justin Herbert. But Dawand Jones is an immediate star at right tackle.
22) Baltimore Ravens: Zay Flowers, WR, Boston College
Forget the talk that Zay Flowers is only a slot target. His lightning-quick route running allows for effortless separation. Adding Odell Beckham Jr. to the unit was a solid move, but he's only on a one-year deal. Flowers can be the future of the unit for Lamar Jackson.
23) Minnesota Vikings: Quentin Johnston, WR, TCU
With needs at cornerback, quarterback, and receiver, the Minnesota Vikings have to balance planning for now and for later. If they love Hendon Hooker, they might as well take him here.
MORE: Complete NFL Draft Order
However, I don't think Hooker makes sense as a first-rounder, and instead, adding an impactful receiver to help Justin Jefferson matters. TCU's Quentin Johnston can be a big-play creator.
24) Jacksonville Jaguars: Brian Branch, DB, Alabama
Coming off a fantastic second half of 2022, Jacksonville has some flexibility with their first-round pick. Their roster is almost set, with some needs remaining at tackle and cornerback. But the best player on the board makes this easy. Alabama's Brian Branch is a standout slot safety candidate who can make an impact right away.
25) New York Giants: John Michael Schmitz, C, Minnesota
New York has done well to add some outside talent while not losing key free agents. In order to continue progressing, though, their offensive line needs a facelift. Adding the best center in the draft can go a long way toward helping both Daniel Jones and Saquon Barkley.
Without a doubt, Minnesota's John Michael Schmitz is that guy. A nasty, powerful, and athletic blocker, Schmitz will instantly be a fan-favorite (and coach-favorite) in New York.
26) Dallas Cowboys: Adetomiwa Adebawore, DT, Northwestern
Dallas can go a few ways here because they have one of the stronger rosters in the NFL. There aren't many glaring weaknesses that simply have to be addressed with their first-round pick.
MORE: What Does the Defensive Tackle Class Look Like Behind Jalen Carter?
I think this is too low for Adetomiwa Adebawore, considering the Scouting Combine performance he put together, but it's also hard to find a landing spot for everyone. Adebawore runs a 4.49, jumps 37.5″ in the vertical and 10'5″ in the broad, and stands at 6'2 ", 282 pounds with 34" arms.
27) Buffalo Bills: Mazi Smith, DT, Michigan
There's been plenty of questioning as to whether the Bills have done enough this offseason to keep up with their peers, but it's worth reminding that they'll have Von Miller back in 2023.
Buffalo is still a powerhouse and can get better in this draft. They lack long-term talent at defensive tackle, and Mazi Smith has an incredible skill set that would pair nicely with Ed Oliver.
28) Cincinnati Bengals: Cam Smith, CB, South Carolina
The Cincinnati Bengals will be tempted to add someone like Jahmyr Gibbs or an offensive lineman, but the board is dictating that they fill another need. With Eli Apple still a free agent and Chidobe Awuzie coming off a torn ACL before he hits free agency next year, Cam Smith can be the future alongside Cam Taylor-Britt. Smith is a great athlete with good technique and aggressiveness.
29) New Orleans Saints (From SF via MIA via DEN): Calijah Kancey, DT, Pitt
There hasn't been a bigger winner from the offseason circuit than Calijah Kancey. The Pitt defensive tackle invokes comparisons to Ed Oliver and Aaron Donald for more reasons than just being an undersized defender for the position. His explosiveness is rare, and the value of a disruptive tackle is too great to pass up.
30) Philadelphia Eagles: Kelee Ringo, CB, Georgia
Getting younger and deeper at defensive end and cornerback for 2024 and beyond is a critical priority for the Eagles in this draft. The next-best cornerback available is Kelee Ringo, who projects as a James Bradberry replacement in the near future. Ringo has excellent play strength and flashes solid ball skills.
31) Kansas City Chiefs: Jalin Hyatt, WR, Tennessee
The Chiefs could use a right tackle, sure, but with Jones landing elsewhere, adding an explosive downfield receiver in Jalin Hyatt is good value. Giving Patrick Mahomes and Andy Reid another weapon who can create big plays on his own makes everyone's job easier.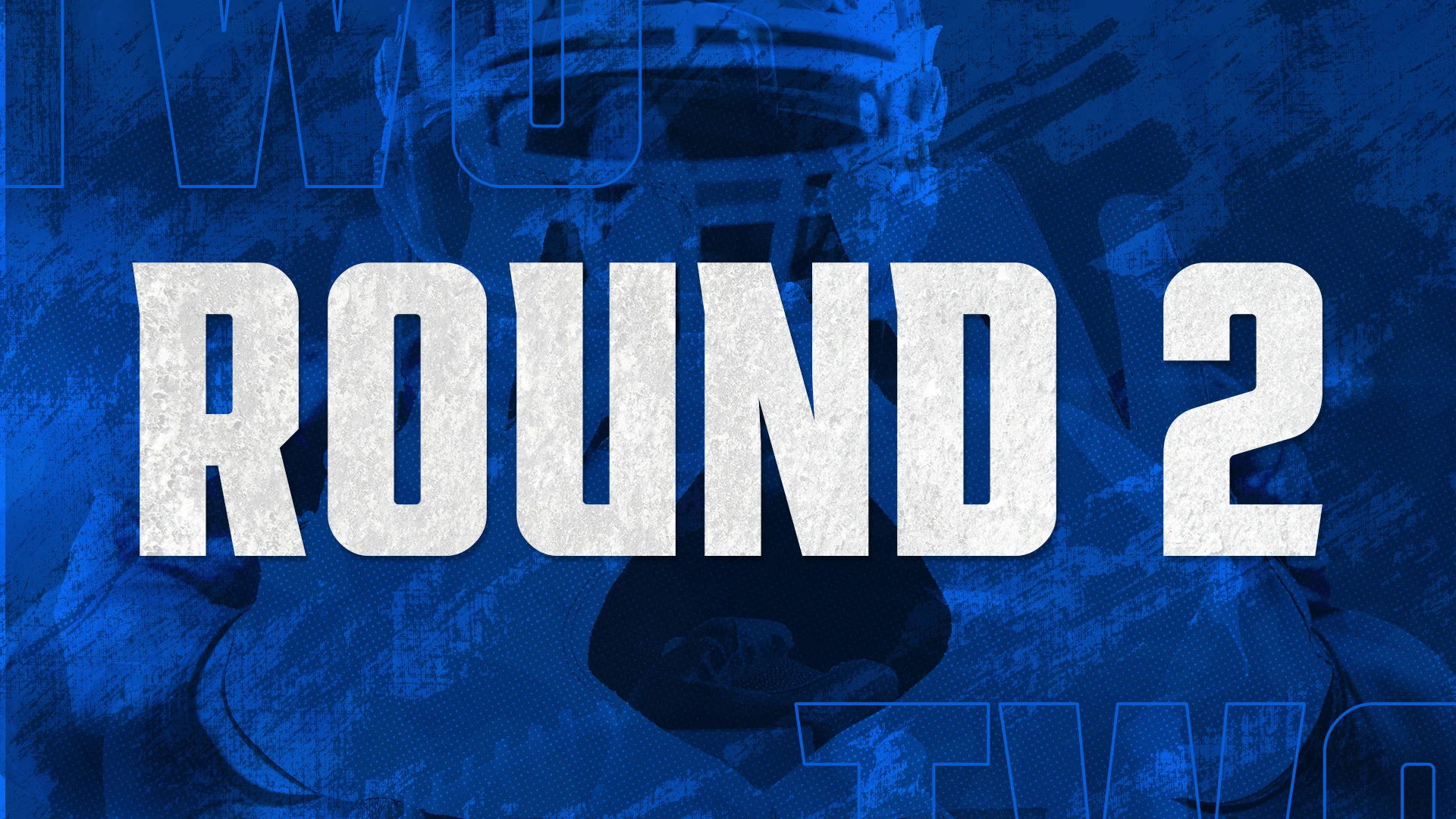 2023 NFL Mock Draft | Round 2
32) Pittsburgh Steelers (From CHI): Jack Campbell, LB, Iowa
With an offensive tackle already added, Jack Campbell makes sense for this Steelers' defense. He's 6'5 ", 249 pounds, with 4.65 speed, elite burst numbers, and a 6.74 three-cone. And he was an elite producer in college with impeccable character. Mike Tomlin will adore him.
33) Houston Texans: Nolan Smith, Edge, Georgia
After beefing up the offense with their first two picks, Houston can add tremendous value at the top of the second round. Nolan Smith has everything you want from a star pass rusher. Houston should rush to the podium if he's on the board here.
34) Arizona Cardinals: Jahmyr Gibbs, RB, Alabama
The Cardinals are short on playmaking, and that's before any DeAndre Hopkins deal. Jahmyr Gibbs has many of the same positives that Alvin Kamara has, including rare contact balance, immense burst, and an innate pass-catching ability we don't often see in draft prospects.
35) Indianapolis Colts: O'Cyrus Torrence, G, Florida
Protecting the quarterback has to once again be a priority for the Colts. Getting a nasty, mauling blocker in O'Cyrus Torrence to compete for the right guard job as a rookie can be massive for Steichen and his rookie quarterback.
36) Los Angeles Rams: Jordan Addison, WR, USC
With holes all over the roster, the Rams can easily justify going in any direction here. Trading Allen Robinson to free up cap room also opens playing time. Jordan Addison gets to stay near his collegiate roots and can make a Day 1 impact.
37) Seattle Seahawks (From DEN): Steve Avila, OL, TCU
The Seahawks don't need much, but more offensive line depth is never a bad thing. Steve Avila can at least compete for a starting job at guard or center by his second year.
38) Las Vegas Raiders: Will McDonald IV, Edge, Iowa State
There will be a run on second-tier pass rushers at some point. Will McDonald IV is the best of them, boasting tremendous athleticism and heavy hands. The Raiders will replace Chandler Jones sooner than later.
39) Carolina Panthers: Felix Anudike-Uzomah, EDGE, Kansas State
An accomplished producer thanks to a solid athletic profile, Felix Anudike-Uzomah can quickly carve a role for the Carolina Panthers and potentially replace Brian Burns if the former first-round pick isn't extended.
40) New Orleans Saints: Isaiah Foskey, EDGE, Notre Dame
Isaiah Foskey is a great, fleet-footed athlete who has the desired flexibility to win as a pure edge rusher.
41) Tennessee Titans: Josh Downs, WR, North Carolina
The Titans have great athletes playing receiver, but not great actual players at the position. Josh Downs is ready to step into the offense right away and compete for playing time.
42) New York Jets (From CLE): BJ Ojulari, EDGE, LSU
The Jets significantly bolster their defense with two SEC playmakers back to back. BJ Ojulari can also develop into a future starter without the pressure of being a primary pass rusher right away.
43) New York Jets: Drew Sanders, LB, Arkansas
Meanwhile, Drew Sanders has unbelievable range and upside and will benefit from playing behind C.J. Mosley in 2023.
44) Atlanta Falcons: Trenton Simpson, LB, Clemson
Clemson's Trenton Simpson is a versatile, explosive piece that can be similar to what Leighton Vander Esch was for Dallas earlier in the latter's career. Simpson and Troy Andersen would give Atlanta two of the best athletes in the NFL at the linebacker position.
45) Green Bay Packers: Dalton Kincaid, TE, Utah
Talk about value for Green Bay. Adding a dynamic tight end in Dalton Kincaid would be tremendously helpful for their revamped offense. Kincaid is a fantastic playmaker who can easily be picked in the middle of the first round.
46) New England Patriots: Julius Brents, CB, Kansas State
While Bill Belichick loves smaller corners, the team's decision to move Jalen Mills to safety opens a huge hole. Julius Brents is massive in his own right and can be a disruptor in the passing game right away.
47) Washington Commanders: Darnell Washington, TE, Georgia
Darnell Washington is among my favorite prospects in the draft, given his rare size and explosiveness.
MORE: List of Washington Commanders Draft Picks in the 2023 NFL Draft
He can quickly find a role for Washington as a blocker and develop into Logan Thomas' replacement.
48) Detroit Lions: Bryan Bresee, DT, Clemson
We're going back to the defensive side of the ball for the Lions, this time adding a strong man in the middle of a run-defending unit that has to improve. If his medicals check out, Bryan Bresee can be a well-rounded starter throughout his rookie deal.
49) Pittsburgh Steelers: DJ Turner, CB, Michigan
An elite athlete with incredible speed, DJ Turner can bring a fresh skill set to the Steelers' stale corner room. The Michigan corner has the agility to play in the slot or give Tomlin flexibility to vary his personnel matchups.
50) Tampa Bay Buccaneers: Michael Mayer, TE, Notre Dame
The tight end position is a loaded one this year. Notre Dame's Michael Mayer is as solid as prospects come, but he won't be a star. Still, he's ready to start in Year 1 and bring value to this offense.
51) Miami Dolphins: Luke Musgrave, TE, Oregon State
After failing to maximize Mike Gesicki, Miami has to get a long-term answer at tight end. Luke Musgrave offers similar abilities as a pass catcher. If he has the mindset to be a great blocker, Musgrave can star in Miami.
52) Seattle Seahawks: Cedric Tillman, WR, Tennessee
Go back to Cedric Tillman's 2021 tape, and you'll see a force to be reckoned with. The Seahawks could use a young pass catcher for Geno Smith.
53) Chicago Bears (From BAL): Emmanuel Forbes, CB, Mississippi State
Immensely gifted with rare ball skills, the only real knock on Emmanuel Forbes is his slight frame. Can a 166-pound cornerback work in the NFL? This is the right range to take that gamble.
54) Los Angeles Chargers: Zach Charbonnet, RB, UCLA
With Austin Ekeler potentially out of Los Angeles before the 2023 season, the Chargers have to find a suitable replacement. Zach Charbonnet is a punishing north-south runner who can catch the ball.
55) Detroit Lions (From MIN): Hendon Hooker, QB, Tennessee
Hendon Hooker has all of the tools needed to be a very good NFL quarterback, but he'll need time after coming from an Art Briles offense that was as simple as it gets. Detroit can offer Hooker time and a solid structure in which he can develop.
56) Jacksonville Jaguars: Tuli Tuipulotu, EDGE, USC
The Jaguars should love how Tuli Tuipulotu has experience across the entire defensive line. He's a good athlete with great size, profiling as an end who kicks inside to tackle on passing downs.
57) New York Giants: Marvin Mims, WR, Oklahoma
Though New York has done well to bolster their receiving corps, Marvin Mims is too explosive and polished to pass on here. Mims is a value pick compared to Zay Flowers and could be the better player despite being drafted one round later.
58) Dallas Cowboys: Israel Abanikanda, RB, Pittsburgh
With Ezekiel Elliott released and Tony Pollard on the franchise tag, the Cowboys are in a good position to reset their commitments to the position as soon as next offseason.
MORE: List of Dallas Cowboys Draft Picks in the 2023 NFL Draft
Pitt's Israel Abanikanda is similar to Pollard but without the workload concerns. His sheer speed and agility have pushed him up significantly throughout this offseason.
59) Buffalo Bills: Noah Sewell, LB, Oregon
With Tremaine Edmunds out, Buffalo needs a long-term starter at middle linebacker. Noah Sewell is a plus athlete who needs experience and refinement in reading keys. If he can hone those skills, he can be a star.
60) Cincinnati Bengals: Keeanu Benton, DT, Wisconsin
For as great as the tandem of D.J. Reader and B.J. Hill is, that duo is expensive. Keeanu Benton has an impressive first step and elite play strength, making him a perfect eventual replacement for Hill.
61) Chicago Bears (From SF via CAR): Joe Tippmann, C, Wisconsin
The Bears desperately need a center, and Joe Tippmann is one of the few great ones in this class. He can also play guard if needed.
62) Philadelphia Eagles: Antonio Johnson, S, Texas A&M
It's bizarre that the Eagles opted to replace Chauncey Gardner-Johnson with Terrell Edmunds. Antonio Johnson is a better version of Edmunds right now.
63) Kansas City Chiefs: Keion White, EDGE, Georgia Tech
An older prospect with solid pass-rush instinct and moves, Keion White can contribute right away for a Super Bowl contender.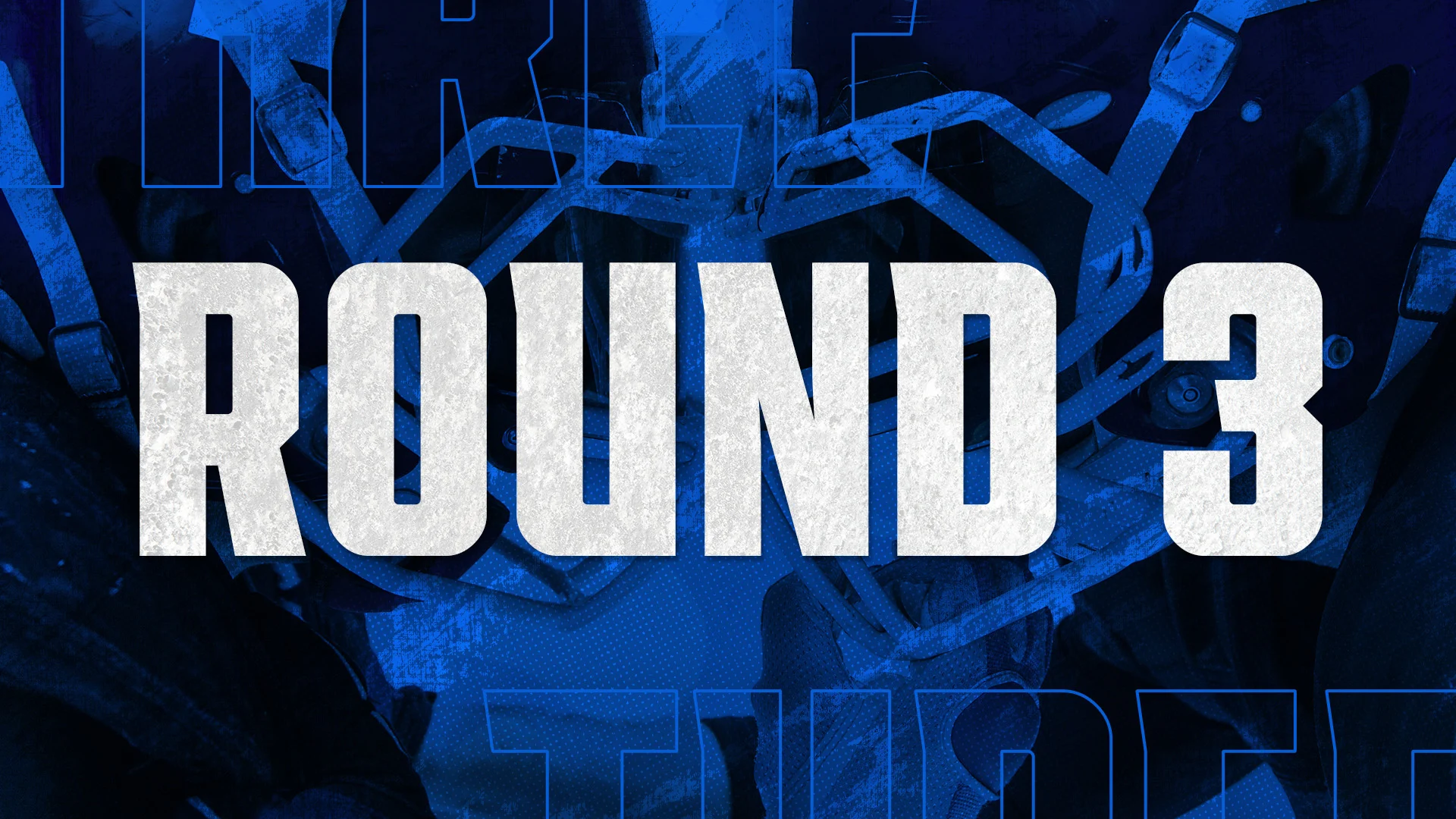 2023 NFL Mock Draft | Round 3
64) Chicago Bears: Siaki Ika, DT, Baylor
There's not a long-term starter at the defensive tackle position on Chicago's roster, but Siaki Ika can change that. The massive 335-pounder is an ideal nose tackle who can eat blocks with ease.
65) Houston Texans: Luke Wypler, C, Ohio State
There's almost no question the Texans will acquire a center on draft weekend. Landing Luke Wypler here helps their zone-based rush attack significantly, since he's a perfect system fit.
66) Arizona Cardinals: Warren McClendon, OL, Georgia
With a massive hole at center and no long-term starter at right guard and right tackle, the Cardinals have to add blocking talent. Warren McClendon is raw but has the talent to become a solid starter.
67) Denver Broncos (From IND): Devon Achane, RB, Texas A&M
Free agent Samaje Perine was a nice addition, but with Javonte Williams coming back off a torn ACL and Sean Payton bringing in a new staff, Devon Achane might be the new featured back in Denver. He's incredibly explosive and has great upside.
68) Denver Broncos: Gervon Dexter, DT, Florida
There aren't many weaknesses on the Broncos' roster, so adding depth and value in the third round is the way to go. Gervon Dexter should go higher than this, thanks to his solid strength and pass-rush ability.
69) Los Angeles Rams: JL Skinner, S, Boise State
Losing Taylor Rapp to free agency will sting, but Boise State's JL Skinner can help an extremely young secondary that will need to mature quickly to survive a tough NFC West.
70) Las Vegas Raiders: Sam LaPorta, TE, Iowa
Sam LaPorta quietly has the athleticism, route-running nuance, instincts, and RAC ability to be a strong starter.
71) New Orleans Saints: Derick Hall, EDGE, Auburn
Derick Hall brings the Saints an exciting and unique speed-to-power profile off the edge.
72) Tennessee Titans: Cody Mauch, OL, North Dakota State
As one of the strongest and more athletic blockers in the class, Cody Mauch embodies the Titans' profile on offense. Mauch doesn't have the preferred length for tackle, but he'd be a monstrously good fit at guard.
73) Houston Texans (From CLE): Clark Phillips III, CB, Utah
While Houston already has Desmond King, a better long-term option for the slot is Utah's Clark Phillips III. Phillips has great ball skills and is as tough as nails in run support.
74) Cleveland Browns (From NYJ): Kendre Miller, RB, TCU
Adding some lighting to Nick Chubb's thunder can't hurt a Browns offense that's looking to spread out more in 2023. TCU's Kendre Miller has tremendous downhill speed and could be a sneaky candidate to replace Chubb as the starter next year if the star breaks down in 2023.
75) Atlanta Falcons: Eli Ricks, CB, Alabama
The 6'2″ Eli Ricks gives Atlanta a high-upside talent to develop alongside Jeff Okudah. His brief moments at LSU and Alabama showed Ricks can be the real deal.
76) New England Patriots (From CAR): Zach Harrison, EDGE, Ohio State
A polished player who came into his own after adding weight for his senior season, Zach Harrison can fit into one of the most physical and punishing fronts in the league. New England could use the depth and injection of athleticism.
77) Los Angeles Rams (From NE via MIA): Tyrique Stevenson, CB, Miami (FL)
There's not a single corner on the Rams who was drafted before the fourth round over the last two years. Tyrique Stevenson can play outside or inside and can challenge to start as a rookie.
78) Green Bay Packers: Kayshon Boutte, WR, LSU
Once projected to be a first-round pick, Kayshon Boutte can be the slot star in Green Bay. He has effortless acceleration and is creative with the ball in his hands. He'd round out a young but intriguing group of playmakers.
79) Indianapolis Colts (From WAS): Jaylon Jones, CB, Texas A&M
The Stephon Gilmore trade left the Colts barren at outside cornerback. Jaylon Jones is a great fit for their Cover 3 looks with his ability to maintain leverage and run with long strides.
80) Pittsburgh Steelers: Jon Gaines II, OL, UCLA
A Combine riser, Jon Gaines II has elite athleticism and natural leverage and could be a potential starter at center.
81) Detroit Lions: Tucker Kraft, TE, South Dakota State
The T.J. Hockenson trade opened the door for a new starter in Detroit. Tucker Kraft has everything you want for a stud producer at the position, including great acceleration for his size.
82) Tampa Bay Buccaneers: Daiyan Henley, LB, Washington State
Daiyan Henley is an explosive, amped-up linebacker with natural coverage instincts and urgency downhill.
83) Seattle Seahawks: Sean Tucker, RB, Syracuse
We saw that Seattle couldn't survive offensively when Ken Walker III went down with an injury last year, so it's time to add some more depth in the backfield for a team that loves to rely on the run game.
MORE: List of Seattle Seahawks Draft Picks in the 2023 NFL Draft
Sean Tucker is explosive with great agility, making him a better backup than anyone Seattle has behind Walker this year.
84) Miami Dolphins: Tyjae Spears, RB, Tulane
Miami brought the band back together by re-signing all of the team's top-four RBs from 2022, but Raheem Mostert and Jeff Wilson Jr., the most accomplished of the bunch, are both aging veterans on short-term deals. Tyjae Spears would add some dynamic youth to the room.
85) Los Angeles Chargers: Jonathan Mingo, WR, Ole Miss
Jonathan Mingo gives the Chargers a unique speed element both vertically and underneath, something Justin Herbert can maximize.
86) Baltimore Ravens: Blake Freeland, OT, BYU
Considering Ronnie Stanley has missed more games than he's played over the last three years, the Ravens need to find a replacement or a high-end backup in this draft. Blake Freeland fills that need.
87) Minnesota Vikings: Darius Rush, CB, South Carolina
Darius Rush has fantastic ball production and size, making him a great developmental candidate.
88) Jacksonville Jaguars: Matthew Bergeron, OT, Syracuse
Jacksonville has to add some depth, as Cam Robinson's contract has zero guarantees beyond this season. Matthew Bergeron is a plus athlete who compares to Jawaan Taylor.
89) New York Giants: Tank Bigsby, RB, Auburn
It'd be surprising to see the Giants sign Saquon Barkley long-term. Tank Bigsby brings a similarly tough mindset to the position and great acceleration. He can replace Barkley in 2024.
90) Dallas Cowboys: Trey Palmer, WR, Nebraska
With Michael Gallup struggling to recover from a torn ACL last year and CeeDee Lamb needing a contract extension, Dallas should keep their options open at receiver. Trey Palmer gives them an offensive weapon that's been utilized in a variety of roles.
91) Buffalo Bills: Rashee Rice, WR, SMU
Rashee Rice might be the most polarizing player in the draft. His blazing speed makes him a tantalizing option to pair with Josh Allen, and a late-third-round investment is the right value for someone who is a boom-or-bust prospect.
92) Cincinnati Bengals: Zach Evans, RB, Ole Miss
The Joe Mixon era in Cincinnati looks to be ending sooner than later. Zach Evans is as smooth as Mixon as a runner and offers similar athletic explosiveness at a much lower cost.
93) Carolina Panthers (From SF): Zacch Pickens, DT, South Carolina
Zacch Pickens is a forceful presence against the run and the pass with his explosiveness, prying strength, and torque.
94) Philadelphia Eagles: Zack Kuntz, TE, Old Dominion
Zack Kuntz is an elite athlete at 6'7 ", 255 pounds, who's incredibly smooth hauling in passes over the middle of the field.
95) Kansas City Chiefs: Moro Ojomo, DT, Texas
With heavy hands, burst, and an unfair mix of leverage and length, Moro Ojomo can be a wrecker on the interior for Kansas City.
96) Arizona Cardinals: Sidy Sow, OL, Eastern Michigan
A top Combine performer, Sidy Sow is a terrific developmental candidate. Ideally, Warren McClendon would become the starting right tackle, and Sow would slide inside to center or right guard.
97) Washington Commanders: Isaiah McGuire, EDGE, Missouri
Isaiah McGuire has size-defying twitch and energy and can blast tackles back with power.
98) Cleveland Browns: Karl Brooks, DT, Bowling Green
An athletic defender with elite production and active hands, Karl Brooks gives the Browns exactly what they need on the interior.
99) San Francisco 49ers: Owen Pappoe, LB, Auburn
The 49ers don't have a pressing need for a linebacker, but depth is important. Owen Pappoe is incredibly athletic but doesn't quite see the game unfolding quickly enough. San Francisco can work with that.
100) Las Vegas Raiders (From KC): Wanya Morris, OT, Oklahoma
Wanya Morris has the athleticism, length, and hip flexibility to develop into a plus starter over time. The Raiders can reshape their offensive line for years to come with Torrence and Morris on the right side.
101) San Francisco 49ers: Jaelyn Duncan, OL, Maryland
Trent Williams isn't getting younger, and the current right tackle battle is uninspiring. Jaelyn Duncan has terrific tools and can join the battle to start right now or become the heir apparent at left tackle.
MORE: Latest NFL Draft News & Rumors
102) San Francisco 49ers: Nathaniel Dell, WR, Houston
A dynamic route-runner with the ability to put defenders on skates, Nathaniel Dell can bring fireworks to Kyle Shanahan's offense.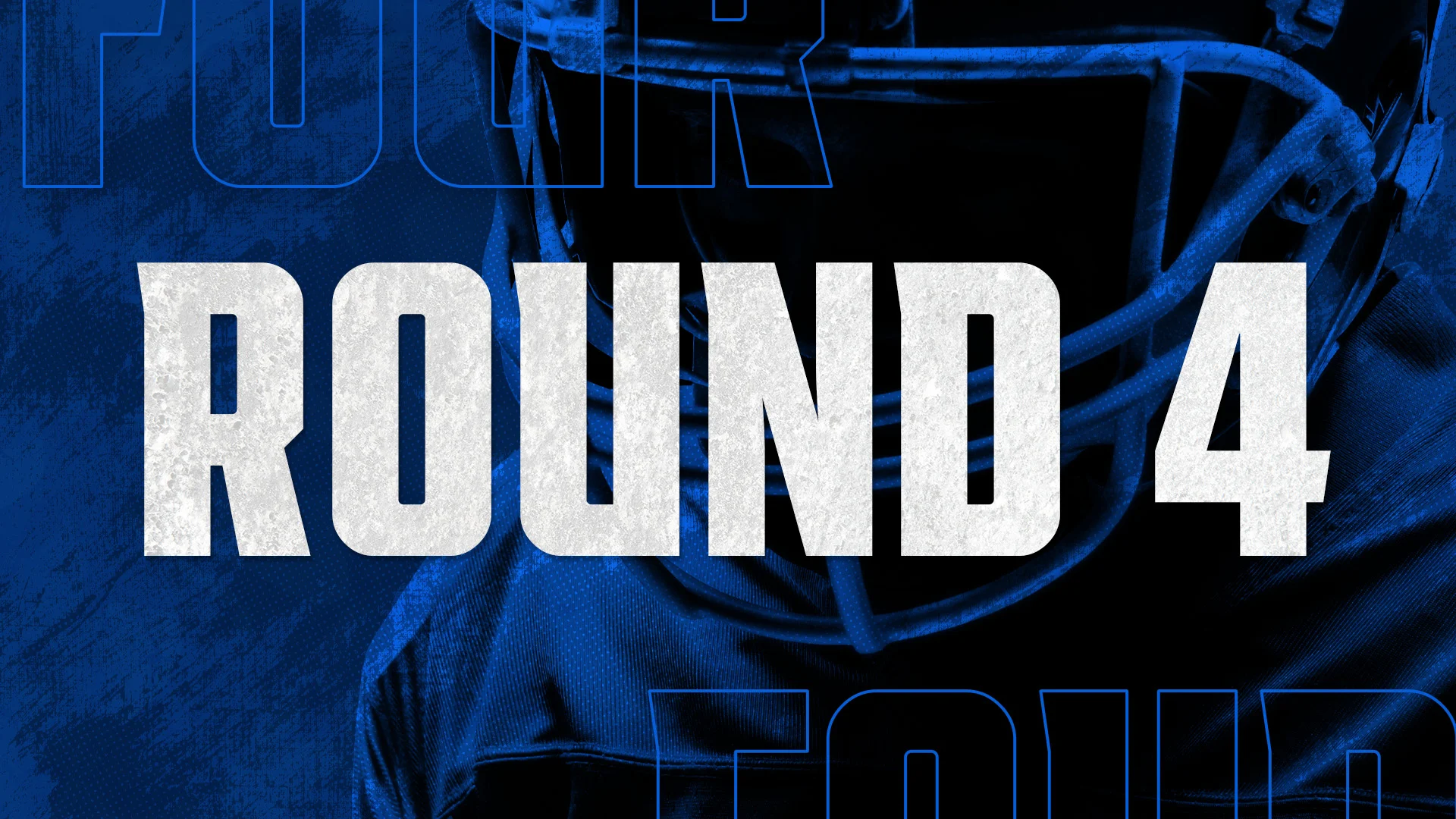 2023 NFL Mock Draft | Round 4
103) Chicago Bears: Tyler Steen, OT, Alabama
Chicago hit on Braxton Jones last year, and Teven Jenkins projects favorably moving forward. Grabbing Tyler Steen as a depth piece takes advantage of the Bears' draft equity.
104) Houston Texans: Cameron Mitchell, CB, Northwestern
After adding a slot option in Phillips, Houston could still use an outside corner that can be a rotational option. Cameron Mitchell can be a starter in the NFL.
105) Arizona Cardinals: Byron Young, EDGE, Tennessee
Byron Young was a Combine star, and Arizona desperately needs talent and depth along their pass rush.
106) Indianapolis Colts: Michael Wilson, WR, Stanford
A Senior Bowl winner thanks to his route-running, Michael Wilson can push for a roster spot as a depth piece in 2023 and a bigger role in the future.
107) New England Patriots: Colby Wooden, DL, Auburn
Another versatile lineman, Colby Wooden can penetrate as a pass rusher from a variety of alignments. He's way undersized as a pure tackle, but Bill Belichick will get the best out of him.
108) Denver Broncos: McClendon Curtis, G, Chattanooga
With two quality guards in place, expect McClendon Curtis to be a valuable depth piece in case of injury.
109) Las Vegas Raiders: Kei'Trel Clark, CB, Louisville
Nate Hobbs was stellar as a rookie but struggled mightily in 2022. Kei'Trel Clark will either push him to be better or usurp him in 2022.
110) Atlanta Falcons: K.J. Henry, EDGE, Clemson
After Atlanta invested in multiple veterans along the front seven, K.J. Henry can learn to hone his skills.
111) Cleveland Browns: Jordan Battle, S, Alabama
A big safety who is faster than he tested, Jordan Battle can be a rotational safety right away for Cleveland.
112) New York Jets: Nick Hampton, EDGE, Appalachian State
The Jets don't have many remaining needs, but edge depth is always a concern. A fifth pass rusher like Nick Hampton can round out the roster.
113) Atlanta Falcons: Ricky Stromberg, C, Arkansas
Atlanta has third-year center Drew Dalman in line to start, but Ricky Stromberg might be better already.
114) Carolina Panthers: Dorian Williams, LB, Tulane
A versatile front seven player who can do it all, Dorian Williams fits Carolina's tendency of embracing less traditional frames.
115) New Orleans Saints: Parker Washington, WR, Penn State
The Saints have speed, but they could use someone with more quickness and creativity with the ball in his hands. Parker Washington is a high-floor player who can complement Chris Olave.
116) Green Bay Packers: Byron Young, DT, Alabama
Even after taking Devonte Wyatt in the first round last year, Green Bay is thin in the defensive trench. Byron Young can play right now with his strong anchor ability.
117) New England Patriots: John Ojukwu, OT, Boise State
Finding the next starter at tackle after Riley Reiff's contract expires will be important. John Ojukwu has the perfect measurables to develop.
118) Washington Commanders: Henry To'oTo'o, LB, Alabama
Washington wasn't able to make 2021 first-rounder Jamin Davis a middle linebacker. Pairing him with Henry To'oTo'o brings some physical limitations but increases consistency and leadership at the position.
119) Minnesota Vikings: Dorian Thompson-Robinson, QB, UCLA
Consistently linked to Hendon Hooker, the Vikings can simply wait for another round or two and get a similar prospect in Dorian Thompson-Robinson. He's what the team had hoped Kellen Mond would be, but he is actually talented as a passer.
120) Pittsburgh Steelers: DJ Johnson, EDGE, Oregon
The value of adding a plus athlete like DJ Johnson into the rotation of pass rushers here is too good to pass up, even if it's not an immediate need.
121) Jacksonville Jaguars: Chase Brown, RB, Illinois
It's clear that Jacksonville wants competent depth at running back after signing D'Ernest Johnson this offseason. Chase Brown would round out a deep room and push the young veterans on the roster.
122) Kansas City Chiefs: Sydney Brown, DB, Illinois
A safety who is comfortable in coverage and is solid in run support, Sydney Brown can provide special teams help and developmental depth.
123) Seattle Seahawks: Jay Ward, DB, LSU
More of a safety than a pure corner, Jay Ward has some slot potential with solid quickness and flexibility.
124) Baltimore Ravens: Jakorian Bennett, CB, Maryland
It's a safe bet that Baltimore will take a corner in every draft class. Jakorian Bennett is fit for the slot and is super competitive.
125) Los Angeles Chargers: Yasir Abdullah, EDGE, Louisville
A freak athlete who is undersized, Brandon Staley should love unleashing Yasir Abdullah's raw speed off the edge in subpackages.
126) Cleveland Browns: Jaquelin Roy, DT, LSU
The fact we're double-dipping into the defensive tackle pool with Jaquelin Roy for the Browns just highlights how important it is they add real talent to the position for the unit to succeed in 2023.
MORE: When Was the First NFL Draft? History of the NFL's Annual Event
127) Jacksonville Jaguars: Anthony Bradford, G, LSU
Considering Brandon Scherff's injury history, adding a capable backup like Anthony Bradford to the guard position can prove worthwhile.
128) New York Giants: Jammie Robinson, DB, Florida State
A highly-productive player who can play in the slot or as a true safety, Jammie Robinson can help ease the pain of losing Julian Love.
129) Dallas Cowboys: Habakkuk Baldonado, EDGE, Pittsburgh
A great athlete who dominated in the Shrine Bowl circuit, Habakkuk Baldonado would join a deep group of talent on Dallas' defense.
130) Buffalo Bills: Jartavius Martin, DB, Illinois
Neither Jordan Poyer nor Micah Hyde is getting younger. Jartavius Martin can replace one of the two veterans eventually and is a great value here.
131) Cincinnati Bengals: Luke Schoonmaker, TE, Michigan
The Bengals could easily take a tight end well before this pick after losing Hayden Hurst, and Luke Schoonmaker is a standout athlete who can develop into a replacement over time.
132) Carolina Panthers: Eric Gray, RB, Oklahoma
Losing D'Onta Foreman leaves the Panthers short on a stronger presence in the backfield. Eric Gray lacks explosiveness but is remarkably solid and brings a different skill set to the team.
133) Chicago Bears: Puka Nacua, WR, BYU
Only four receivers on the Bears' roster should have their jobs locked in, keeping the door open for Puka Nacua to upset a veteran.
134) Kansas City Chiefs: Demario Douglas, WR, Liberty
The Chiefs have continued to add lower-end talent at receiver to unearth a stud. Demario Douglas can make the final roster after showing excellent burst and route-running at the Shrine Bowl.
135) New England Patriots: SirVocea Dennis, LB, Pittsburgh
The Patriots didn't draft a linebacker last year, instead opting to acquire other teams' cast-offs. SirVocea Dennis is more mobile than anyone within their current unit.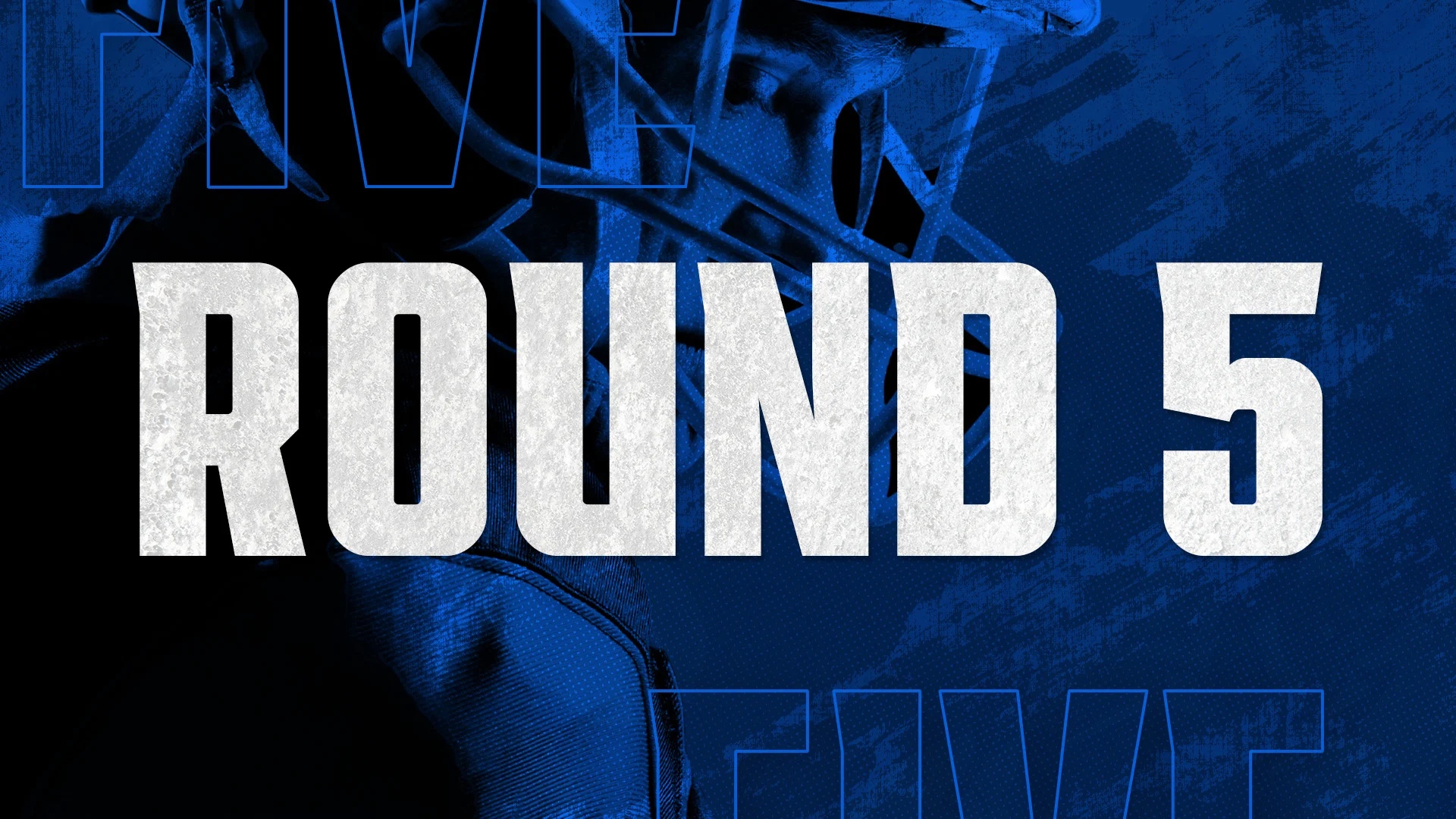 2023 NFL Mock Draft | Round 5
136) Chicago Bears: Christopher Smith, S, Georgia
A good player on film who had a poor Scouting Combine, the Bears should roll the dice that Christopher Smith can overcome his "underwear Olympics" performance.
137) Buffalo Bills: Roschon Johnson, RB, Texas
Even with a solid depth chart at running back, adding a capable fourth rusher in Roschon Johnson is too tempting at this point in the draft.
138) Indianapolis Colts: Jalen Redmond, DT, Oklahoma
The Colts have added plenty of talent to the position over the years, but getting a pure 3-technique like Jalen Redmond to get upfield and into the backfield makes sense.
139) Denver Broncos: Alex Austin, CB, Oregon State
My top Day 3 cornerback, Alex Austin checks every box to be a rotational player early in his career. Denver could use as much talent in the secondary as possible, considering who they face within the AFC West.
140) Cleveland Browns: Braeden Daniels, OL, Utah
The Browns have done an excellent job of building depth along their line. Braeden Daniels can potentially be Joel Bitonio's replacement by the end of his rookie deal.
141) Las Vegas Raiders: Ivan Pace Jr., LB, Cincinnati
Watching Denzel Perryman depart isn't the end of the world, but the Raiders would be wise to grab his doppelganger in Ivan Pace Jr.
142) Cleveland Browns: Anfernee Orji, LB, Vanderbilt
With Anthony Walker coming off a torn quad injury, the Browns can bolster their linebacker unit with a highly athletic, rangy presence in Anfernee Orji.
143) New York Jets: Dontayvion Wicks, WR, Virginia
After striking out on Odell Beckham Jr., and given the possible upcoming release of Corey Davis, the Jets should add competition for the final receiver spot, and Dontayvion Wicks is a perfect candidate.
144) Las Vegas Raiders: A.T. Perry, WR, Wake Forest
Mack Hollins is gone, and A.T. Perry offers similar vertical ability with a huge catch radius.
145) Carolina Panthers: Carrington Valentine, CB, Kentucky
An elite athlete with good size, Carrington Valentine can quickly become an insurance piece in case Jaycee Horn or Donte Jackson get hurt.
146) New Orleans Saints: Jaxson Kirkland, OL, Washington
A tremendous value at this point in the draft, Jaxson Kirkland can play tackle or guard. Much like Andrus Peat, Kirkland is a good athlete but his power is more important for him to win.
147) Tennessee Titans: Charlie Jones, WR, Purdue
The Titans need to churn the bottom of their receiving depth chart. Charlie Jones is smaller but can push Chris Moore and the younger talent for the final 53-man roster.
148) Chicago Bears: Kyu Blu Kelly, CB, Stanford
One of my favorite corners in this range, Kyu Blu Kelly can push for a starting job in Chicago.
149) Green Bay Packers: Isaiah Land, EDGE, Florida A&M
A stellar athlete with speed for days, Isaiah Land fits the bill as a subpackage pass rusher.
150) Washington Commanders: Viliami Fehoko, EDGE, San Jose State
Chase Young's fifth-year option is apparently up for debate in Washington, and the Commanders need depth even if he's brought back or extended. Viliami Fehoko is a polished player but only a mediocre athlete.
151) Seattle Seahawks: Aidan O'Connell, QB, Purdue
Aidan O'Connell is an impressive mid-round quarterback prospect, and the Seahawks could be getting solid value by waiting on the position and giving Geno Smith a higher-end backup who fits the offense's style.
152) Detroit Lions: Mike Morris, DL, Michigan
Though Detroit has poured assets into the defense, the tackle position could use reinforcements. Mike Morris provides solid depth.
153) Tampa Bay Buccaneers: Andre Carter II, EDGE, Army
Andre Carter II tested poorly at the Combine, so teams will have to trust his tape or ability to bulk up as a big end. He was productive thanks to his strength and can be a strong-side end.
154) Seattle Seahawks: Jarrett Patterson, OL, Notre Dame
The one big question mark on Seattle's offense is a long-term center. Jarrett Patterson is a bit physically limited, but he maximizes his talent and can play right away if needed.
155) San Francisco 49ers: Ikenna Enechukwu, DL, Rice
It's a given that the 49ers will take a defensive lineman in this class. Ikenna Enechukwu fits their typical athletic profile and skill set, but it'll take time for him to contribute.
156) Los Angeles Chargers: Jayden Reed, WR, Michigan State
Unlike Mingo, Jayden Reed is more of a technician who can work out of the slot. He'd fill their need for competent depth.
157) Baltimore Ravens: Atonio Mafi, G, UCLA
Losing Ben Powers might not sting right now, but Baltimore has to continue injecting talent into their pipeline.
MORE: Ranking the Best NFL Draft Classes of All Time
158) Minnesota Vikings: Terell Smith, CB, Minnesota
A thick, long corner with good athleticism, Terell Smith can push for a role early on one of the league's least impressive cornerback depth charts.
159) Atlanta Falcons: Jalen Moreno-Cropper, WR, Fresno State
While I like Mack Hollins and Scotty Miller for what they are, Jalen Moreno-Cropper can be a great change-of-pace slot option.
160) New York Giants: Cory Trice, CB, Purdue
Depth at corner is always a priority for defensive coordinator Wink Martindale. Cory Trice is athletic and confident in coverage, showing real potential to be a steal.
161) Houston Texans: Will Mallory, TE, Miami (FL)
Getting an athletic tight end to develop is a must for Houston. Will Mallory is raw but fits the mold of an upside swing.
162) Indianapolis Colts: Kenny McIntosh, RB, Georgia
With zero significant depth behind Jonathan Taylor, Kenny McIntosh can make his way into the RB2 role as a rookie for an offense that needs to be productive on the ground.
163) Cincinnati Bengals: Dylan Horton, EDGE, TCU
You can never have enough edge talent, and Dylan Horton has the flexibility to play either end or tackle on passing downs.
164) San Francisco 49ers: Ji'Ayir Brown, S, Penn State
A productive safety in college thanks to his ability to be in the right position consistently, Ji'Ayir Brown could eventually take over for Tashaun Gipson Sr., who is somehow still in the league and playing well.
165) New Orleans Saints: Davis Allen, TE, Clemson
Neither Adam Trautman nor Taysom Hill is an NFL-caliber tight end, so adding competition to the mix is important. Davis Allen can make a push for the final roster.
166) Kansas City Chiefs: Brenton Cox Jr., EDGE, Florida
Brenton Cox Jr. is a former big prospect who had late-career success at Florida, Kansas City has embraced taking fliers on physical talents that need the right situation to succeed.
167) Los Angeles Chargers: Carter Warren, OT, Pittsburgh
Able to play tackle or slide into a guard role, finding a quality depth piece like Carter Warren this late is difficult but important.
168) Arizona Cardinals: Jason Brownlee, WR, Southern Miss
Grabbing a taller, developmental receiver such as Jason Brownlee, who can potentially help in 2024 and beyond, makes sense for a unit lacking depth.
169) Indianapolis Colts: Tre'Vius Hodges-Tomlinson, CB, TCU
We added an outside cornerback earlier, and now we add an explosive slot option to back up Kenny Moore. Tre'Vius Hodges-Tomlinson is tiny at 5'7″ but plays as if he's 5'11". He's the type of person any coach wants to work with.
170) Green Bay Packers: Gervarrius Owens, S, Houston
Only two of the safeties on Green Bay's defense were drafted, and it's possible Darnell Savage won't be retained past 2023. Adding Gervarrius Owens here is a wise move.
171) Los Angeles Rams: Olusegun Oluwatimi, C, Michigan
Rebuilding the offensive line has to be a priority for the Rams. Though Brian Allen has been fine, Olusegun Oluwatimi was a star at Michigan.
172) New York Giants: Keaton Mitchell, RB, East Carolina
Even after adding one back, the Giants can stand to upgrade their depth. Keaton Mitchell has more zip to him as a smaller back than most in the class.
173) San Francisco 49ers: DeWayne McBride, RB, UAB
A perfect scheme fit for Kyle Shanahan, DeWayne McBride offers an upgrade over Jordan Mason for whenever Christian McCaffrey needs a breather and Elijah Mitchell is hurt.
174) Las Vegas Raiders: Emil Ekiyor Jr., OL, Alabama
The Raiders have to be more competitive in the trenches. Emil Ekiyor Jr. can fight for the right guard job as a strong pass blocker.
175) Tampa Bay Buccaneers: Tanner McKee, QB, Stanford
After missing out on Will Levis early, the Buccaneers add a similar prospect in Tanner McKee much later on. McKee will have to show the staff he's worth giving the job to in 2023 or 2024.
176) Dallas Cowboys: Dante Stills, DT, West Virginia
Dallas has consistently dumped assets into the defensive tackle position. Dante Stills can compete with recent picks for playing time or end up on the practice squad.
177) Los Angeles Rams: Bryce Ford-Wheaton, WR, West Virginia
I can see what the Rams wanted out of Allen Robinson, even if it didn't work out. Bryce Ford-Wheaton can at least bring a similar size and play style to replace him.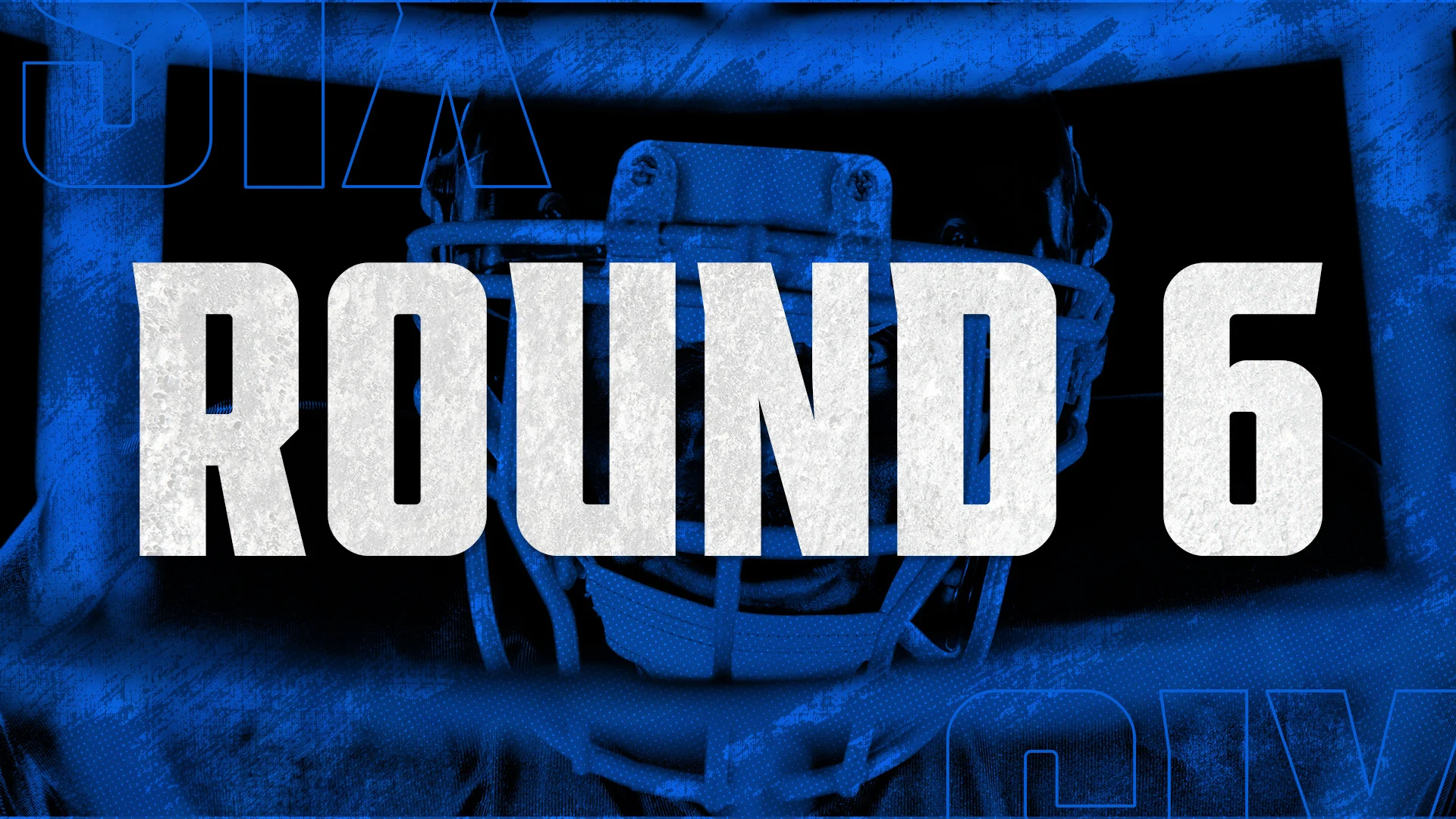 2023 NFL Mock Draft | Round 6
178) Kansas City Chiefs: Cameron Latu, TE, Alabama
A natural receiving threat who can track the ball and finish through contact, Cameron Latu can fit right in with Patrick Mahomes.
179) Tampa Bay Buccaneers: Marte Mapu, LB, Sacramento State
I expect the Buccaneers to love Marte Mapu, who is as raw as any prospect but has every physical trait needed to become a contributor as he learns from Lavonte David.
180) Arizona Cardinals: Arquon Bush, CB, Cincinnati
There's not a worse cornerback room in the NFL, so expect multiple picks to be aimed toward finding a diamond in the rough. Arquon Bush in the sixth is the latest.
181) Tampa Bay Buccaneers: Jovaughn Gwyn, G, South Carolina
A smaller guard who has to bulk up, Jovaughn Gwyn moves well as you'd expect for a 297-pounder. It might take a year or two for him to be ready, but the payoff could be significant.
182) Los Angeles Rams: Deneric Prince, RB, Tulsa
Even after Cam Akers broke out a bit in the second half of 2022, the Rams could still use quality depth in the backfield. This is a good value for Deneric Prince.
183) Detroit Lions: Nesta Jade Silvera, DT, Arizona State
A great 3-technique body, Nesta Jade Silvera will need time to refine his skills, but the traits are there to be a quality player.
184) New England Patriots: Daniel Scott, S, California
The top four safeties in New England are set for now, but Adrian Phillips, Jabrill Peppers, and Jalen Mills are more year-to-year at this point in their careers. Daniel Scott provides positional depth.
185) Jacksonville Jaguars: Brevin Allen, DL, Campbell
Taking a flier on a heavy-handed, versatile defender like Brevin Allen is the type of low-risk move that Trent Baalke has made a career out of.
186) Tennessee Titans: Kobie Turner, DT, Wake Forest
After paying Jeffrey Simmons as the star he is, the Titans need to keep him clean and complement him. Kobie Turner is a pass rusher who can get into the frame of blockers quickly and cause problems.
187) New England Patriots: Xavier Hutchinson, WR, Iowa State
With little depth behind their top four players, New England could use real competition in case of an injury. Xavier Hutchinson can produce if he's given the chance.
188) Houston Texans: C.J. Johnson, WR, East Carolina
A big-bodied receiver who projects to the power slot position, C.J. Johnson is a flier for a team lacking that type of presence.
189) Los Angeles Rams: Chad Ryland, K, Maryland
The Rams need to add a top kicker after Matt Gay left for the Colts.
190) Cleveland Browns: Clayton Tune, QB, Houston
Signing Joshua Dobbs to back up Deshaun Watson was a nice move, but Clayton Tune can be a better passing option as Cleveland spreads out the offense.
191) Los Angeles Rams: Matt Landers, WR, Arkansas
Another flier on a super-athletic pass catcher should be in the cards for the Rams. Matt Landers is a massive 6'4″ option for Matthew Stafford.
MORE: List of Los Angeles Rams Draft Picks in the 2023 NFL Draft
192) New England Patriots: Juice Scruggs, OL, Penn State
Center David Andrews turns 31 this offseason, meaning the Patriots will be looking for a replacement in the coming years. Juice Scruggs is a good candidate to step in next year.
193) Washington Commanders: Justin Shorter, WR, Florida
A former top recruit who struggled to find consistency in college, Washington can stash Justin Shorter on the practice squad if he's unable to stand out in a loaded receiver room.
194) Detroit Lions: Mohamoud Diabate, LB, Utah
A former starter at Florida and then Utah, Mohamoud Diabate is one of the best athletes in the class. His range is top-notch, but identifying where to go in coverage will be a learning curve.
195) Denver Broncos: Brenton Strange, TE, Penn State
With Albert Okwuegbunam failing to break through last year, the Broncos should look elsewhere to strike gold at the position behind Greg Dulcich and can do so with Brenton Strange as a late add.
196) Tampa Bay Buccaneers: Ronnie Hickman, S, Ohio State
A former high recruit who had flashes of brilliance in college but never was part of a great scheme, Tampa Bay might get more out of Ronnie Hickman with a strong staff.
197) Miami Dolphins: Earl Bostick Jr., OL, Kansas
Miami needs more help along the offensive line for the 20th year in a row. It's late to add someone with any expectations, but Earl Bostick Jr. has fantastic measurables worth developing.
198) Seattle Seahawks: Jerrod Clark, DT, Coastal Carolina
A massive nose tackle, Jerrod Clark can be a long-term starter if he can stand his ground and eat blocks next to Jalen Carter.
199) Baltimore Ravens: Jaren Hall, QB, BYU
Even if Lamar Jackson re-signs long-term, Tyler Huntley is on a one-year tender, and Jaren Hall is better than Anthony Brown.
200) Los Angeles Chargers: Devonnsha Maxwell, DT, Chattanooga
A pass rusher who can win when he's heads-up against a blocker, Devonnsha Maxwell is an underrated sleeper prospect.
201) Houston Texans: Myles Brooks, CB, Louisiana Tech
Another competitive player who fits the 49ers' mindset is Myles Brooks. I'd expect Ryans to replicate the same tough-nosed edict he helped create with San Francisco.
202) Jacksonville Jaguars: PJ Mustipher, DT, Penn State
PJ Mustipher's Shrine Bowl performance made me go back to the tape to see what I had missed. Though he wasn't dominant at Penn State, he can make an NFL roster if he brings effort consistently.
203) Houston Texans: Drake Thomas, LB, NC State
A productive player with mediocre athleticism, don't be surprised if Drake Thomas ends up being better than his athletic profile suggests.
204) Las Vegas Raiders: DeMarvion Overshown, LB, Texas
Similarly built to Divine Deablo, DeMarvion Overshown is another smaller, athletic linebacker who can win with quickness and range.
205) Buffalo Bills: Desjuan Johnson, DL, Toledo
A player who is likely to end up on the team's practice squad in 2023, Desjuan Johnson is an upside pick.
206) Cincinnati Bengals: Michael Jefferson, WR, Louisiana
We saw Cincinnati suffer multiple receiver injuries at once last year, so investing in a big, athletic, vertical threat like Michael Jefferson makes sense.
207) New York Jets: Max Duggan, QB, TCU
The backup quarterback job doesn't seem important with Aaron Rodgers likely on his way, but Zach Wilson might never see the field again if Max Duggan can battle him for the No. 2 job.
208) Jacksonville Jaguars: Blake Whiteheart, TE, Wake Forest
The Jaguars have zero depth at tight end behind Evan Engram and Luke Farrell, giving Blake Whiteheart a shot at making a name for himself.
209) New York Giants: Andrei Iosivas, WR, Princeton
A tall playmaker who tested off the charts at the Combine, Andrei Iosivas can be stashed on the practice squad in case injuries hit or he rapidly adjusts to the NFL.
210) New England Patriots: Payne Durham, TE, Purdue
Even after signing Mike Gesicki, the Patriots have little depth behind him and Hunter Henry, so bringing in Payne Durham to compete makes sense.
211) Minnesota Vikings: Evan Hull, RB, Northwestern
A bigger back who surprised many with his athletic testing, Evan Hull can be a fallback option if Minnesota plans to deal Dalvin Cook later this year.
212) Dallas Cowboys: Thomas Incoom, EDGE, Central Michigan
Likely a practice squad player considering Dallas' depth, Thomas Incoom's athleticism makes him a fun draft and stash option.
213) Arizona Cardinals: Cam Brown, CB, Ohio State
A winner at the Shrine Bowl, Cam Brown has the traits to become a solid slot contributor.
214) Las Vegas Raiders: Elijah Higgins, WR, Stanford
The Raiders have aggressively added depth throughout this offseason, meaning a rookie such as Elijah Higgins should also be given the chance to fight for a roster spot over mediocre veterans.
215) Washington Commanders: Deuce Vaughn, RB, Kansas State
A personal favorite of mine, I expect Deuce Vaughn to produce regardless of where he lands or is drafted. His talent is much greater than his size.
216) San Francisco 49ers: Tavius Robinson, EDGE, Ole Miss
With a giant wingspan, standing 6'6″, and boasting an impressive amount of burst for his size, Tavius Robinson can become the next stud rotational rusher for the 49ers.
MORE: Ranking the Best NFL Draft Classes of All Time
217) Kansas City Chiefs: Riley Moss, CB, Iowa
A tremendous athlete who probably gets drafted well before this spot, Riley Moss is a great cover corner who can rotate onto the field as a rookie.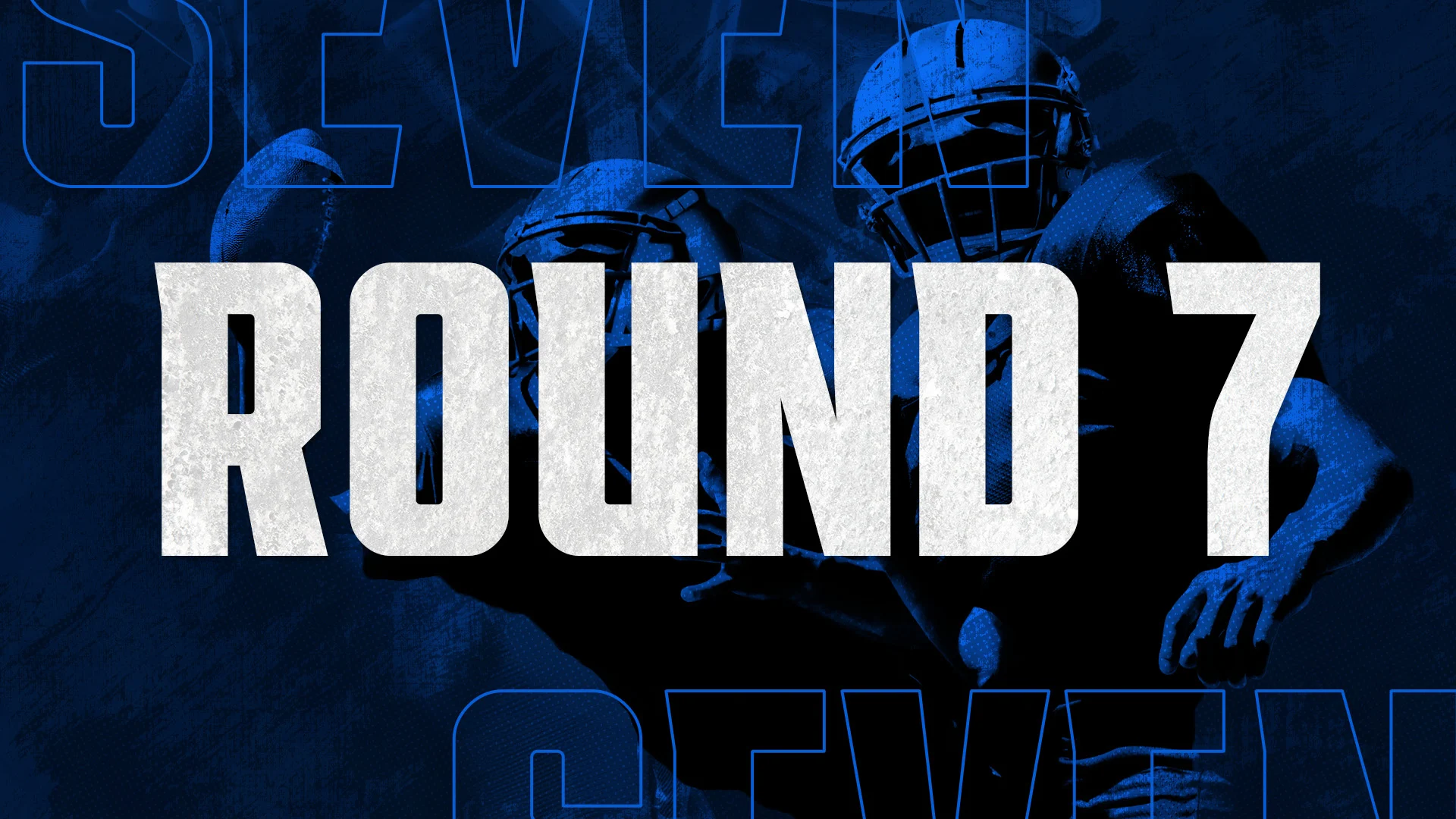 2023 NFL Mock Draft | Round 7
218) Chicago Bears: Trey Dean III, S, Florida
Eddie Jackson isn't getting younger or less expensive, and Chicago has zero depth behind him. Trey Dean III to kick off Round 7 is fantastic value.
219) Philadelphia Eagles: Ronnie Bell, WR, Michigan
Even after signing Olamide Zaccheaus, the Eagles could use another body to compete for a roster spot at receiver. Quez Watkins failed in his shot to live up to the third receiver role last year, so in steps Ronnie Bell.
220) Las Vegas Raiders: Spencer Anderson, OL, Maryland
Spencer Anderson is another versatile lineman for Josh McDaniels to mold, whether as a backup or future starter.
221) Indianapolis Colts: Ali Gaye, EDGE, LSU
Chris Ballard loves to add edge defenders and let them compete. Ali Gaye is a raw player who began playing in eighth grade, so he may end up on the team's practice squad while he develops.
222) San Francisco 49ers: Andrew Vorhees, G, USC
An impressive athlete who hasn't mastered how to use his leverage and hands yet, Andrew Vorhees would benefit from the 49ers' coaching staff.
223) Los Angeles Rams: Jake Haener, QB, Fresno State
Jake Haener should be a solid backup for a long time. I still don't understand why he didn't declare after the 2021 season, and he should go higher than this.
224) Atlanta Falcons: Rakim Jarrett, WR, Maryland
A vertical threat who can create with the ball in his hands, Rakim Jarrett should make the final roster.
225) Atlanta Falcons: Bennett Williams, DB, Oregon
Adding a special teamer to compete for the fourth safety role this late in the draft is a fine risk.
226) Jacksonville Jaguars: Ochaun Mathis, DL, Nebraska
Ochaun Mathis is another big, athletic body who will have a chance to show he's coachable and knows how to use his gifts.
227) New Orleans Saints: Nick Saldiveri, OL, Old Dominion
Nick Saldiveri is a versatile, skilled blocker for the Saints to work with as their line stays the strong point of the offense.
228) Tennessee Titans: Kadeem Telfort, OT, UAB
A massive tackle in the same mold as Orlando Brown Jr. and Dawand Jones, Kadeem Telfort stonewalls defenders with his 6'7″ frame.
229) Cleveland Browns: Garrett Williams, CB, Syracuse
A solid prospect in his own right prior to tearing his ACL, Garrett Williams could redshirt for Cleveland before contributing in 2024.
230) Tampa Bay Buccaneers: Tre Tucker, WR, Cincinnati
Losing Scotty Miller is far from the end of the world, but it'd make sense for Tampa Bay to add someone who has a similar skill set — like Tre Tucker — as a smaller vertical threat.
231) Las Vegas Raiders: Mohamed Ibrahim, RB, Minnesota
McDaniels has added a ton of backs to this roster since arriving, but neither Ameer Abdullah nor Brandon Bolden should stop him from giving Mohamed Ibrahim a chance.
232) Green Bay Packers: Mekhi Garner, CB, LSU
Green Bay has no depth at corner beyond their top three, giving Mekhi Garner a real shot to make the final roster.
233) Washington Commanders: Chamarri Conner, CB, Virginia Tech
A 6'0″ corner with top-notch athleticism deserves to fight for a roster spot. Chamarri Conner isn't developed yet, but Washington has the need and staff to get him there.
234) Pittsburgh Steelers: Martez Manuel, DB, Missouri
A bulkier corner who could move to safety, Martez Manuel would fit Pittsburgh's zone-heavy scheme and desire to have active participants in the run game.
235) Los Angeles Rams: Keondre Coburn, DT, Texas
Adding more big, athletic bodies to a defensive front that is suddenly lacking depth and impactful starters is a must. Keondre Coburn brings experience and size.
236) Indianapolis Colts: Jared Wayne, WR, Pittsburgh
One of the best athletes in the class, the 6'2″, 209-pound Jared Wayne can be a sleeper prospect worth developing.
237) Seattle Seahawks: Terry Hampton, DT, Arkansas
Seattle can take advantage of the draft's depth along the defensive line as they restock their front seven.
238) Miami Dolphins: Starling Thomas V, CB, UAB
Ideally a slot corner in the NFL, Starling Thomas V should compete with Kader Kohou and Nik Needham for playing time.
239) Los Angeles Chargers: Nic Jones, CB, Ball State
Brandon Staley likes physical corners, and Nic Jones is reminiscent of Michael Davis.
240) New York Giants: Brodric Martin, DT, Western Kentucky
New York is deep at defensive tackle, but finding an affordable long-term depth piece is important.
241) Pittsburgh Steelers: Brandon Joseph, S, Notre Dame
A heady player who tested poorly compared to expectations at the Combine, Brandon Joseph should be a favorite for coaches who want a special teamer.
242) Green Bay Packers: Griffin Hebert, TE, Louisiana Tech
Few teams are as active in giving tight ends the chance to make the team. Griffin Hebert could make the final roster over former UDFAs.
243) New York Giants: Lonnie Phelps, EDGE, Kansas
Hopes are high for Azeez Ojulari to be Kayvon Thibodeaux's sidekick. If Ojulari doesn't prove to be the guy, Lonnie Phelps can compete for his snaps.
244) Dallas Cowboys: Antoine Green, WR, North Carolina
A fast and athletic pass catcher, Antoine Green can compete for a roster spot in 2023.
245) New England Patriots: Nick Herbig, LB, Wisconsin
Playing linebacker for Bill Belichick requires the right mindset and a high level of physicality. Nick Herbig embraces that perfectly.
246) Cincinnati Bengals: Malaesala Aumavae-Laulu, OL, Oregon
No franchise has needed to continue pumping assets into the line as much as the Bengals after years of incompetent play and a dearth of depth. Malaesala Aumavae-Laulu is the next name on the list.
247) San Francisco 49ers: Jordan McFadden, OL, Clemson
Jordan McFadden gives the 49ers another depth piece for a young offensive line.
248) Philadelphia Eagles: DeMarcco Hellams, S, Alabama
Giving new defensive coordinator Sean Desai more safeties to rotate in, like DeMarcco Hellams, can help the unit stay flexible.
249) Kansas City Chiefs: Caleb Murphy, EDGE, Ferris State
Kansas City has to take multiple fliers in hopes of finding a rotational pass rusher. Caleb Murphy from small-school Ferris State is the latest.
250) Kansas City Chiefs: Demontrey Jacobs, OT, USF
Adding a developmental tackle who can be the next Andrew Wylie is on-brand for Andy Reid.
251) Los Angeles Rams: Travis Vokolek, TE, Nebraska
The Rams added Hunter Long in the Jalen Ramsey trade but shouldn't stop there, considering how little Long and Brycen Hopkins have shown since being drafted.
252) Tampa Bay Buccaneers: Ben Sims, TE, Baylor
Ben Sims is one of the more athletic pass-catching tight ends in the class. If he hits, the Buccaneers can benefit since they lack a clear star on the roster at the position.
253) San Francisco 49ers: Jason Taylor II, S, Oklahoma
The Niners take Jason Taylor II with their second-to-last pick to deepen their secondary.
254) New York Giants: Devon Matthews, DB, Indiana
A bigger safety with great tackling ability and instincts in the run game, Devon Matthews is an insurance pick in case of injuries.
255) San Francisco 49ers: Jake Moody, K, Michigan
A little competition for Zane Gonzalez can't hurt, and Jake Moody is a quality kicker prospect.
256) Green Bay Packers: Robert Beal Jr., EDGE, Georgia
A slimmer edge defender with good athleticism, Robert Beal Jr. has enough burst to be a depth piece in the NFL.
257) New Orleans Saints: Travis Dye, RB, USC
It's unclear what will happen with Alvin Kamara this offseason. Travis Dye can fight for a roster spot, and that depth will be even more valuable if Kamara is suspended at some point.
258) Chicago Bears: Jadon Haselwood, WR, Arkansas
Taking a flier on Jadon Haselwood, who is a former five-star high school recruit who played well in Shrine Bowl practices, could pay off nicely.
259) Houston Texans: Jaxon Player, DT, Baylor
Adding a big body to the trenches is a fitting move for this new Texans' regime since they need help along the unit.
Listen to the PFN Scouting Podcast
List to the PFN Scouting Podcast! Click the embedded player below to listen, or you can find the PFN Scouting Podcast on iTunes, Spotify, and all major podcast platforms.  Be sure to subscribe and leave us a five-star review! Rather watch instead? Check out the PFN Scouting Podcast on our Scouting YouTube channel.