April is here, and the NFL Draft is right around the corner. To celebrate, it's time for another 2023 NFL Mock Draft. Free agency is dying down a little, and pro days are wrapping up, which means teams are finalizing their draft boards. Let's dive into what each team could do on the first two days of the event.
2023 NFL Mock Draft | Round 1
1) Carolina Panthers (From CHI): C.J. Stroud, QB, Ohio State
At this point, it's C.J. Stroud or Bryce Young going first overall, and it just depends on your preference. You're really not losing much by missing out on one because both are extremely talented passers.
Carolina's passing attack continued its struggles in 2022, so it's safe to assume a quarterback is their top priority in this 2023 NFL Mock Draft. Stroud's performance in the Peach Bowl reminded everyone of his abilities, as did the NFL Combine, so it wouldn't shock me to see the Panthers call his name first overall.
2) Houston Texans: Bryce Young, QB, Alabama
If Houston loses out on either Stroud or Bryce Young, they shouldn't worry much at all. They'll just take the best available player. In this case, it's the Alabama quarterback. Young's size continues to be a point of contention for everyone debating if he's the best quarterback, but it shouldn't be that big of a deal.
MORE: FREE NFL Mock Draft Simulator With Trades
A natural playmaker with incredible poise, Young's an instant upgrade at the position, even with Davis Mills returning. While there's still a chance that Mills takes the starting job, Texans fans aren't holding their breath and can look toward the future.
3) Arizona Cardinals: Will Anderson Jr., EDGE, Alabama
Arizona struggled to get after opposing quarterbacks last year and lost both Zach Allen (free agency) and J.J. Watt (retirement). Will Anderson Jr. provides a solution to those problems and is already getting comparisons to Von Miller.
The Cardinals could trade back for more draft capital, but it's going to be tough to do that if a game-changing player is still on the board. I could see them going either way, but you can't go wrong by taking Anderson.
4) Indianapolis Colts: Will Levis, QB, Kentucky
While I don't think Will Levis should go this high, I know a quarterback-needy team is going to take him in the Top 10. Here, Indianapolis takes a shot at a quarterback with upside but also some concerns.
If the Colts can hone in on what Levis does well and help him become more consistent, this is a great pick. Levis has a lot of great tools to utilize as a quarterback, so it's easy to see why teams will give him a chance.
5) Seattle Seahawks (From DEN): Tyree Wilson, EDGE, Texas Tech
As we try to switch things up a little in this 2023 NFL Mock Draft, Seattle goes with a different edge player than normal. Tyree Wilson isn't the most polished prospect in the draft, but his physical tools make him an enticing draw.
Wilson's a long player who's also athletic, and the best thing about him is he's still learning and developing. Seattle could use some pass-rush help, and Wilson gives them a weapon on the edge to achieve that goal.
6) Detroit Lions (From LAR): Myles Murphy, EDGE, Clemson
With Aidan Hutchinson already on the roster, one side of the Lions' defensive line is set. Imagine how much better this defense would be if they had a terrifying duo on the edge. Detroit needs to get after the quarterback more in 2023, and what better way to do that than by adding Myles Murphy?
Murphy produced 31 tackles for loss and 18 sacks on a loaded Clemson defensive line and improved every year that he played. He'll need to learn the nuances of the NFL, but the foundation is there to build upon and make him one of the better pass rushers in the league.
7) Las Vegas Raiders: Broderick Jones, OT, Georgia
With the quarterback position set, the Raiders can focus on other positions in this 2023 NFL Mock Draft. Broderick Jones produced his best season yet in 2022 and would give Las Vegas a player that could play both tackle and guard if necessary. The tenacity that he brings to the table stands out, too, so there won't be much that keeps him from seeing the field and punishing opposing players.
8) Atlanta Falcons: Christian Gonzalez, CB, Oregon
Atlanta continues working on its secondary this offseason with the addition of a future star at corner. Atlanta signed safety Jessie Bates to a four-year deal this offseason, and already features A.J. Terrell at corner, so that makes this pick even better.
Christian Gonzalez's best football is still ahead of him. He's still developing his game, and the explosive traits he displayed at the Combine give the Falcons another potential lockdown corner.
9) Chicago Bears (From CAR): Paris Johnson Jr., OT, Ohio State
Anything Chicago can do to help Justin Fields is a priority, and that includes keeping him upright. The Bears allowed 58 sacks last year (fourth-most in the league), and it would have been more if Fields wasn't a mobile quarterback. For anyone to truly evaluate him, Fields needs time to showcase his arm.
Paris Johnson Jr. could be the first tackle taken, but he slides to Chicago in this 2023 NFL Mock Draft. The Bears need to bolster their offensive line, and Johnson gives them a player that can step in and play right away.
10) Philadelphia Eagles (From NO): Peter Skoronski, OT, Northwestern
Peter Skoronski can play tackle, but he could also thrive at guard. Philadelphia might not need him to start at tackle right away with the veterans they have returning, so, at worst, he gives them a starting guard who can fill in on the outside if needed. Skoronski gets to learn from two of the best in the business — Jason Kelce and Lane Johnson — to help him get up to speed for a team with Super Bowl aspirations.
11) Tennessee Titans: Quentin Johnston, WR, TCU
Imagine Treylon Burks and Quentin Johnston on the field together. It'd be tough for any quarterback to struggle with those two running routes downfield, and it opens the field up for star running back Derrick Henry.
Even if Ryan Tannehill's not around for long, this pick makes his life easier. Should Malik Willis take over, there's still plenty of excitement. If all else fails, they have the necessary pieces in place for a guy like Caleb Williams or Drake Maye to take over in 2024 (should the Titans struggle).
12) Houston Texans (From CLE): Lukas Van Ness, EDGE, Iowa
After watching Lukas Van Ness' film, it still blows me away that he didn't start for Iowa. This might be a little high for his name to be called, but his traits make him tough to pass up on. At 6'5″ and 272 pounds. Van Ness could be a force at the next level, and the Texans are willing to give him a chance in this 2023 NFL Mock Draft.
13) New York Jets: Darnell Wright, OT, Tennessee
While we wait for the quarterback situation to be settled, the Jets must find a way to help that QB feel comfortable in the pocket. New York already has Mekhi Becton and Alijah Vera-Tucker on the line, but injuries have limited them at times. So even with those two playing, adding another player to the line should be the path they take here.
Darnell Wright faced a number of elite pass rushers in college and thrived in every matchup. He allowed just one sack all season and played really well against Alabama edge rusher Will Anderson Jr. Now, he's looking to help a Jets team with big goals in 2023.
14) New England Patriots: Jalen Carter, DT, Georgia
Does Jalen Carter really fall this far? Probably not, but weirder things have happened in the first round. In this 2023 NFL Mock Draft, Carter falls out of the top 10, but the Patriots are more than happy to add his skill set to their defense.
On the field, Carter brings a unique blend of power and athleticism to the next level, but we don't know how much his off-field issues will affect his stock. If he does fall, it won't be out of the first round — teams won't let that happen.
15) Green Bay Packers: Dawand Jones, OT, Ohio State
Whether it's Aaron Rodgers or Jordan Love, the Packers can still look at other positions with this pick. Protecting their quarterback should be a high priority, regardless of who is under center.
Dawand Jones stands 6'8″ and 374 pounds with an incredible 87-inch wingspan, which probably tells you all you need to know about him. While most analysts had their attention on Paris Johnson Jr. when watching the Buckeyes, Jones had an impressive season as well. Green Bay gets a powerful tackle in this 2023 NFL Mock Draft with great size to ensure their QB has plenty of time to make plays.
16) Washington Commanders: Anthony Richardson, QB, Florida
If Washington doesn't win the Lamar Jackson sweepstakes, they can get a similar player in this 2023 NFL Mock Draft — assuming he falls, of course. Anthony Richardson has tremendous upside, and it's tough to see him dropping this far. But once again, teams do some weird things in the draft, so it's not impossible.
Richardson's combination of athleticism and strong arm make him an enticing player. There's some refining that needs to happen in his throwing, but the right coaching staff can make him an All-Pro caliber player.
17) Pittsburgh Steelers: Devon Witherspoon, CB, Illinois
While Pittsburgh added Patrick Peterson this offseason, they still need a younger cornerback who can be the future. Devon Witherspoon fits the Steelers' organization perfectly.
MORE: 2023 NFL Draft CB Class
He might not have the size that some of the other cornerback prospects have, but he's a ferocious player with the toughness that will put him in Mike Tomlin's good graces early. He's a physical corner who's not afraid to get involved in stopping the run, and that mentality will take him far in this league.
18) Detroit Lions: Joey Porter Jr., CB, Penn State
Detroit's defense wasn't exactly elite last year, but this is a hungry group. They already added an elite pass rusher earlier in the first round of this 2023 NFL Mock Draft, but they're not done adding talent.
Joey Porter Jr. brings good length and physicality to the defense and creates an exciting duo with Jeff Okudah. Teams already have to worry about blocking the Lions on the edge, but now they must worry about where they throw the ball downfield.
19) Tampa Bay Buccaneers: Bijan Robinson, RB, Texas
Trading up for a quarterback wouldn't be a wise decision, hence why the Bucs added Baker Mayfield. This is a pick for the future. With Tampa Bay headed toward a rebuild, they might be entering the Caleb Williams and Drake Maye sweepstakes.
Now imagine Bijan Robinson lining up next to one of them. Both quarterbacks would elevate the offense, and the Bucs would have a potential star at running back. Robinson's a special talent who could drop in the draft due to the nature of his position, and Tampa Bay has a chance to benefit from it.
20) Seattle Seahawks: Jaxon Smith-Njigba, WR, Ohio State
Tyler Lockett is the perfect mentor for a number of wide receivers in this draft class, and Jaxon Smith-Njigba is one of them. Seattle's offense features a number of explosive weapons, but they'll need someone to fill Lockett's shoes eventually. Even with his hamstring injury, Smith-Njigba provides an explosive weapon in the slot for the Seahawks.
21) Los Angeles Chargers: Zay Flowers, WR, Boston College
It never hurts to give your quarterback more weapons, and the Chargers do just that with this pick. Justin Herbert has MVP potential, but he needs his pass catchers to stay healthy. Mike Williams and Keenan Allen struggled with injuries last year, and adding some depth to the wide receiver room helps combat that.
Zay Flowers saw plenty of attention at Boston College thanks to his pass-catching abilities, but he might see even more open field in the NFL. If he goes to the Chargers, Williams and Allen commanding most of the attention means Flowers benefits from more one-on-one matchups.
22) Baltimore Ravens: Deonte Banks, CB, Maryland
Baltimore needs a cornerback regardless of what happens in free agency, and they don't have to look far to add a new player. Deonte Banks put on a show at the NFL Combine, and his tape shows a player ready to prove he can play at the next level. He's still developing, but he'll have a great mentor in Marlon Humphrey to get him up to speed quickly.
23) Minnesota Vikings: Jordan Addison, WR, USC
With Adam Thielen off to Carolina, Minnesota needs someone to help Justin Jefferson. K.J. Osborn returns, but there needs to be another weapon to contribute. Jordan Addison gives the Vikings a player that can create separation like the best of them.
If he demands more attention from the opposing secondary, teams will be less likely to send extra help toward Jefferson. That also makes quarterback Kirk Cousins happy in the "prove it" year of his contract.
24) Jacksonville Jaguars: Anton Harrison, OT, Oklahoma
Jacksonville kept Trevor Lawrence upright at a high level last year, but they lost Jawaan Taylor to Kansas City in free agency. So now, they're in the market for an offensive tackle. Anton Harrison knows a thing or two about protecting the quarterback (zero allowed sacks last year and two in his career) and brings good size to the Jaguars line.
25) New York Giants: Cedric Tillman, WR, Tennessee
Yes, the Giants could take Jalin Hyatt with this pick, but Hyatt hasn't proven more than his teammate. Cedric Tillman might not have Hyatt's speed, but he's a better wide receiver overall. He's faced a number of future NFL players and has thrived in many of those matchups.
New York needs someone to help Daniel Jones through the air, and Tillman provides just that. At 6'3″, 213 pounds, Tillman's size should help him thrive at the next level — even if he's not as fast as his fellow Volunteer.
26) Dallas Cowboys: Michael Mayer, TE, Notre Dame
Dalton Schultz is gone, putting the Cowboys in the market for a tight end. Michael Mayer lessens the loss and gives Dallas a well-rounded player at the position. He's an above-average blocker who put in work to become an even better pass catcher last year, and he's going to make Dak Prescott happy in 2023.
27) Buffalo Bills: Josh Downs, WR, North Carolina
With teams focusing on Gabriel Davis and Stefon Diggs, adding another weapon out wide makes this offense even more of a nightmare. Buffalo could go with a running back here, but their backfield is packed (and they can wait with this class).
MORE: 2023 NFL Draft Industry Consensus Big Board
Josh Downs creates havoc in the slot. DBs typically struggle to cover him thanks to his explosive cuts and quickness, which often leads to easy passes for his quarterback. Josh Allen won't mind having that kind of talent underneath, and it opens up the field for Davis and Diggs, too.
28) Cincinnati Bengals: Darnell Washington, TE, Georgia
The combination of Darnell Washington's size and strength makes him a potential terror for defenses. Throw in his evolving athleticism and pass-catching prowess, and you've got a weapon that no one wants to face. With Tee Higgins and Ja'Marr Chase getting most of the attention, Washington can do serious damage up the seam for a Bengals offense ready to put up points again in 2023.
29) New Orleans Saints (From SF via MIA via DEN): Bryan Bresee, DT, Clemson
It feels wrong to see Bryan Bresee drop this far, but it's not unexpected. His injuries hurt his draft stock the most, but a healthy Bresee is a monster. At 6'5″ and 300 pounds, the former Clemson star makes an impact fairly frequently when he's on the field. His strength and power jump out, but he also brings underrated athleticism to the table as well.
30) Philadelphia Eagles: Nolan Smith, EDGE, Georgia
Brandon Graham just re-signed with the Eagles to reunite with Josh Sweat and Derek Barnett, but that means depth will be a concern long term. Enter Nolan Smith, a player who reminded everyone how explosive he can be during the NFL Combine. Philadelphia doesn't need him immediately, but he can learn from the guys ahead of him to also join former Georgia teammates Nakobe Dean and Jordan Davis on the field.
31) Kansas City Chiefs: Emmanuel Forbes, CB, Mississippi State
Ignore the size for a second because the film says Emmanuel Forbes can ball. A big-time ballhawk, Forbes picked off six passes this past season. He's on the smaller side, but he still competes for the ball in the air. If he can add some size to his frame, Kansas City has an elite corner.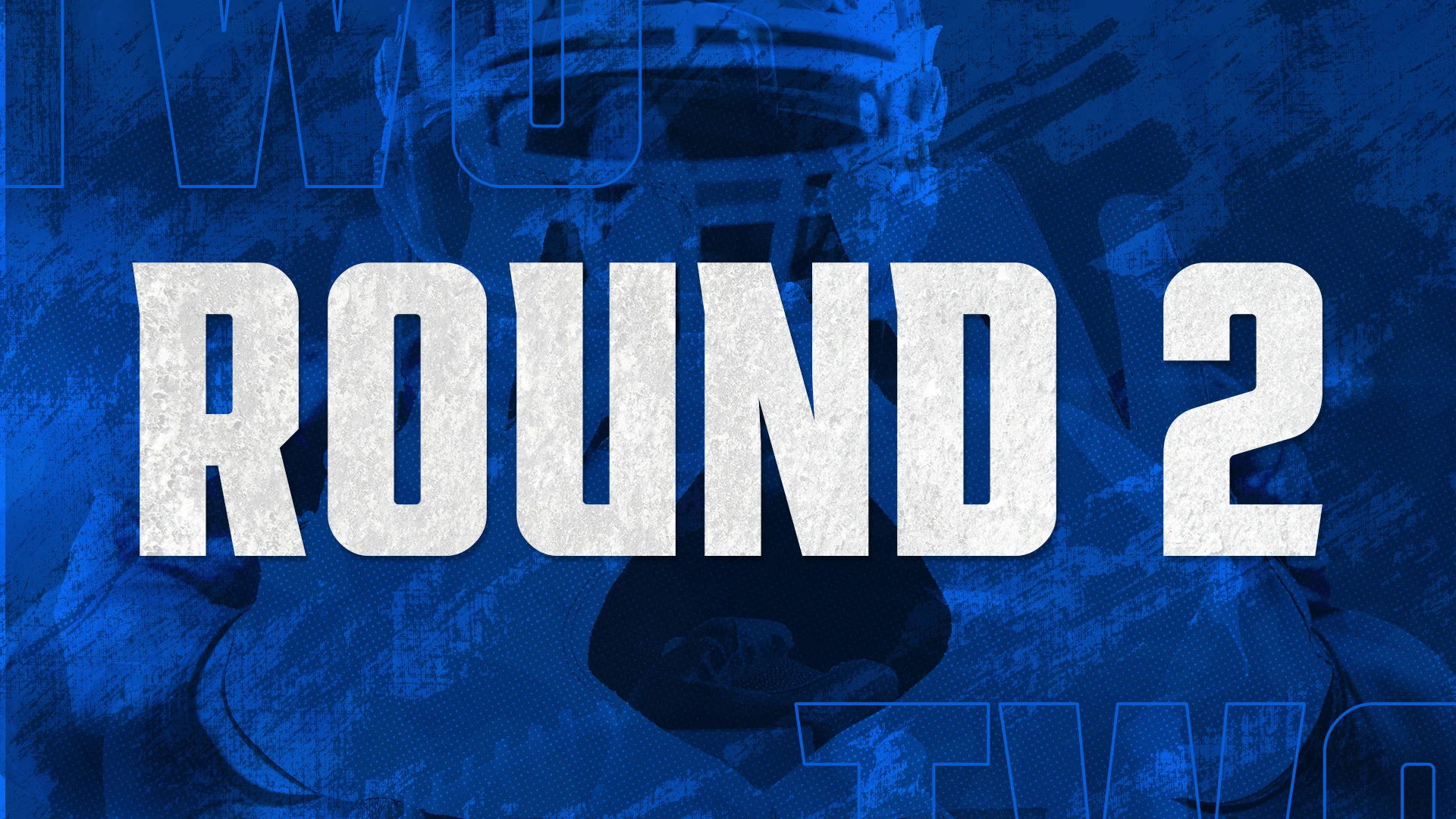 2023 NFL Mock Draft | Round 2
32) Pittsburgh Steelers (From CHI): Calijah Kancey, DT, Pittsburgh
With a lightning-quick first step, Calijah Kancey's used to winning reps early. While he might be undersized for his position, the explosiveness he brings to the table makes him a nightmare for offensive linemen.
He's an undersized player for the position, but Kancey's a proven winner that could be a force for the Steelers. He has plenty of veterans to learn from on the roster, too, so there's a chance they could use him in a couple of different alignments.
33) Houston Texans: Jalin Hyatt, WR, Tennessee
With Bryce Young drafted, the Texans look to add a major force on the outside for him. Jalin Hyatt's a blazing-fast receiver who creates stress on any defense he faces. His performance against Alabama gave Young a firsthand look into what could be his future. That speed translates to the NFL, and Hyatt just needs to develop more as a route runner to make life even more miserable for opposing defenses.
34) Arizona Cardinals: Kelee Ringo, CB, Georgia
Byron Murphy departed in free agency, leaving a vacancy at the cornerback position. This is a secondary that returns plenty of talent even without Murphy, but they need someone to take his spot.
Kelee Ringo brings speed and physicality to the unit. He's not afraid to get in his receiver's face and make them beat him with good, technically-sound route running. If he can clean up some of the penalties he produced last year, he'll remind everyone why he was once seen as a potential top-10 pick.
35) Indianapolis Colts: Will McDonald IV, EDGE, Iowa State
Indianapolis produced the 10th-most sacks in the league last year, however, sack leader Yannick Ngakoue remains a free agent. If the Colts aren't willing to pay the price to bring him back, they'll look to the draft to replace him.
Pairing someone with Kwity Paye gives this team a potentially terrifying duo, and Will McDonald IV does that in this 2023 NFL Mock Draft. McDonald gives the Colts an explosive player with good length that can keep blockers off his frame. He's developed his hands well to time punches and create separation, and he can put on some more weight to his frame to compete in the NFL for a long time.
36) Los Angeles Rams: Brian Branch, S, Alabama
Quality over quantity might be the Rams' strategy early in the draft, given this is their first appearance. Some positions will fall due to the nature of this class, and safety is a position that we might not see until Day 2.
Sean McVay is a genius on offense, and he can add a player with similar intelligence to the other side of the ball. Brian Branch isn't the biggest player at his position, but he's a natural playmaker, thanks to his high football IQ. He'll make plays for the Rams right away because he knows where to be and when to be there.
37) Seattle Seahawks (From DEN): O'Cyrus Torrence, G, Florida
Anyone tasked with getting around or through O'Cyrus Torrence typically doesn't have fun in the process. A broad player, Torrence's size stands out on tape, and he has the play to go with it. He's a brick wall when it comes to players trying to bullrush him, and his size affords him some extra time when facing a speed rush. Seattle's offense is in good hands if they can add him to their line.
38) Las Vegas Raiders: Mazi Smith, DT, Michigan
I really like the group that Las Vegas will put on the field in 2023, and adding another piece makes this group even better. With Jerry Tillery, Chandler Jones, and Maxx Crosby returning, there's plenty of experience and knowledge that can be passed down to a rookie.
Mazi Smith has all of the tools to be an elite pro, but he doesn't have the experience that those three do. If the Raiders decide to take him, they're getting a player with tremendous potential that can soak in any information that the veterans can send his way.
39) Carolina Panthers: BJ Ojulari, EDGE, LSU
Carolina's sitting in a great position to build toward the future, and they've already begun by adding Stroud. Now they add someone to line up opposite Brian Burns on defense.
BJ Ojulari brings a good burst to the Panthers' defense. He appears to have a good plan when attacking offensive tackles and can get to the quarterback with a variety of moves. Carolina's in a good position to rebuild, and they can speed things up by hitting on players like Ojulari.
40) New Orleans Saints: Dalton Kincaid, TE, Utah
Derek Carr already inherits Chris Olave and Michael Thomas at wide receiver, and the Saints can help him even more by adding another weapon. Taysom Hill is still a unique player for the offense, but he's not a true tight end. Enter Dalton Kincaid.
Kincaid won't take away from what the Saints want to do with Hill, but he gives them a more natural tight end with great hands. Teams focusing on other weapons in the offense allow Kincaid to take advantage of one-on-one matchups, and we saw that it typically went in his favor at Utah.
41) Tennessee Titans: Blake Freeland, OT, BYU
Blake Freeland showed off at the NFL Combine, and the Titans decide to take advantage of that in this 2023 NFL Mock Draft. At 6'8″, Freeland brings great size to the tackle position, and he's still developing as a prospect. The Titans signed Andre Dillard in the offseason, but tackle should remain a need on their big board.
42) New York Jets (From CLE): Trenton Simpson, LB, Clemson
New York's defense has the potential to be a dominant group in 2023, so adding any additional weapons only adds to that hype. Trenton Simpson falling this far feels wrong, but the Jets won't complain.
Simpson's athleticism jumps out with his ability to play sideline to sideline with great speed. His 4.43 40-yard dash at the Combine confirmed what the tape shows, and it will make him a force in the NFL.
43) New York Jets: Felix Anudike-Uzomah, EDGE, Kansas State
Adding to Simpson's play speed, the Jets bring in another player that plays the game with great energy. Felix Anudike-Uzomah won Big 12 Player of the Year, thanks to his dominant play, and it's that film that will get him drafted early this year.
He's a consistent player who's still learning the intricacies of the positions, but he's also someone who has plenty of room to grow. He's learned how to utilize his hands better and gives New York a pass rusher that can command more attention away from his teammates.
44) Atlanta Falcons: Jahmyr Gibbs, RB, Alabama
Tyler Allgeier broke out for the Falcons, but they'll need some depth behind him. Jahmyr Gibbs brings versatility to the Atlanta offense, and it allows them to use multiple-back sets if necessary.
Alabama's early struggles showcased Gibbs' talent and versatility frequently. At times, he was the most reliable pass catcher for the Crimson Tide and also ran the ball efficiently. Atlanta's getting serious speed in Gibbs, as well as someone who's confident in his pass-catching abilities to the point where they can use him out wide.
45) Green Bay Packers: Gervon Dexter, DT, Florida
Kenny Clark and Devonte Wyatt give the Packers a good duo, but they need someone to man the middle. Insert Gervon Dexter, a big player who knows how to utilize his size to create issues up front. At 6'6″, 315 pounds, Dexter's not easy to move out of his gap when he's playing at his peak. He allows the Packers to keep their duo at their positions and gives them a potent force up the middle.
46) New England Patriots: Cam Smith, CB, South Carolina
Cam Smith is an attacker. Yes, he'll sit back and watch the play develop in front of him, but he won't hesitate to get to full speed when he knows his route. Pair his aggression with good anticipation, and you've got a corner that has the potential to make a ton of plays at the next level.
47) Washington Commanders: John Michael Schmitz, C, Minnesota
If not for John Michael Schmitz, Minnesota might have experienced significantly more issues than they did last year. He's been one of the most consistent players for the Gophers over the last few years, and now he's going to provide the same to Washington in this 2023 NFL Mock Draft. Throw in that he can also play guard, and this pick becomes even more valuable.
48) Detroit Lions: Luke Musgrave, TE, Oregon State
When the Lions traded T.J. Hockenson, tight end became a positional need. The offense needs a few more pass catchers to emerge, so Luke Musgrave is a great option here. His game still needs some work, but the raw tools he's displayed make him a great prospect. If Detroit can expedite his development, this offense has incredible potential.
49) Pittsburgh Steelers: Derick Hall, EDGE, Auburn
Pittsburgh's draft already features one of the most explosive prospects in this 2023 NFL Mock Draft, and now they add yet another one. Derick Hall plays the game with great aggression, and he's a ball full of energy who uncorks that aggression every play.
Hall gets off the ball quickly, and he doesn't give tackles much time to see what he's doing, thanks to that burst. He also has good length and power to knock them off their path, opening up more rush lanes. Pairing Hall with T.J. Watt should also give him more tricks of the trade to become an even better EDGE.
50) Tampa Bay Buccaneers: Adetomiwa Adebawore, DL, Northwestern
One of the bigger surprises at the NFL Combine, Adetomiwa Adebawore showed why Peter Skoronski isn't the only Northwestern player teams need to watch. A blazing 4.49 40-yard dash at 282 pounds blew everyone away, and it was that explosiveness that helped his draft stock immensely.
51) Miami Dolphins: Drew Sanders, LB, Arkansas
With Jaelan Phillips, Bradley Chubb, and David Long Jr. already on the roster, Miami doesn't necessarily need a linebacker this early. However, they'll need someone to play beside Long as well as depth.
Drew Sanders gives them an athletic player with elite traits. He's also someone who's just starting his journey as a linebacker. He didn't play much at Alabama and played one full season with Arkansas before turning pro.
52) Seattle Seahawks: Julius Brents, CB, Kansas State
Seattle already has one giant corner in Tariq Woolen, but it wouldn't hurt to add another tall corner opposite him. Julius Brents still must work through a few things to develop his game more, but at 6'3″, he has the size that teams covet. Seattle should be willing to work with him — just like they did with Woolen — to give the secondary an elite tandem.
53) Chicago Bears (From BAL): Siaki Ika, DT, Baylor
The Chicago rebuild continues on the defensive side of the ball. Siaki Ika isn't one of the elite players at his position, but he can play the game at a high level. The power and anchor he brings to the trenches make him extremely difficult to block, and he's a player that commands extra help to move him out of a gap. Chicago's defense is looking to show improvement in 2023, and Ika would be a great addition to help meet that goal.
54) Los Angeles Chargers: Matthew Bergeron, OT, Syracuse
While the Chargers appear set at their starting tackle positions, they could use someone that can give them depth while also being able to slide inside. Matthew Bergeron held his own against some elite pass rushers this past year, so he knows what he's doing on the edge. However, his compact frame makes him more likely to thrive on the inside.
55) Detroit Lions (From MIN): Jack Campbell, LB, Iowa
Some believe that Jack Campbell is the best linebacker in the class, so Detroit's getting a steal in this 2023 NFL Mock Draft. Campbell fits the stereotype of Iowa linebackers by being a natural playmaker with good instincts and play recognition. What he does better than those before him is play in space.
Campbell's athleticism allows him to cover players downfield better than most, and that athleticism makes him an intriguing player in the first two rounds. Detroit's defense boasts some players with great potential, and the draft should only add more weapons to that unit.
56) Jacksonville Jaguars: Antonio Johnson, S, Texas A&M
Antonio Johnson has options in the NFL. He just has to show which one will work best for him. He played multiple positions for Texas A&M, and the Jaguars hope that he'll bring that versatility to their defense as well.
Whether it's at safety, in the slot, or at linebacker, Johnson has a coveted skill set. If he can keep up with the speed of the NFL at all of those positions, he'll be a star. There shouldn't be too many concerns with his ability to play at a high level, though, given that he's coming from the SEC.
57) New York Giants: Steve Avila, C, TCU
One of the biggest reasons TCU found so much success in 2022 was an offensive line that didn't get a ton of credit. Steve Avila was the heart and center of that group, thanks to his multiple years of experience at multiple positions.
He gives the Giants a center who can also slide along the offensive line when needed. Protecting Daniel Jones and giving Saquon Barkley running room are the Giants' top priorities once again, and Avila gives them a player that can help them do exactly that.
58) Dallas Cowboys: Zach Charbonnet, RB, UCLA
There are some who compare Zach Charbonnet to A.J. Dillon, which makes him a great complement to Tony Pollard in Dallas' offense. Pollard is the versatile weapon who can make plays as a pass catcher. Charbonnet will be the thumper in the trenches.
The UCLA star brings plenty of power in his frame — a physical style that bodes him well in the NFL. He might not make many people miss or run away from anyone, but he's going to thrive with his power and contact balance.
59) Buffalo Bills: Cody Mauch, OL, NDSU
NDSU utilized Cody Mauch anywhere they could in his collegiate career. This year, they moved him around the offensive line, and that experience makes him a valuable prospect. Buffalo could line him up at tackle, but he has experience at guard, too. Mauch's a tough blocker who refuses to quit on any given play. It's that toughness that will help him early in training camp and gives the Bills someone who will give everything he has for his team.
60) Cincinnati Bengals: Tyrique Stevenson, CB, Miami (FL)
Cincinnati's secondary took a hit in the offseason, but they can rebuild it through this 2023 NFL Mock Draft. Chidobe Awuzie and Cam Taylor-Britt return at corner, but there's not much depth behind them.
At one point, Tyrique Stevenson was considered a first-round pick, and he still might be. With a more realistic landing spot in the second round, Stevenson brings first-round potential to Day 2. He brings good size and play strength to the Bengals' defense, and that physicality should help him land a potential starting spot at the next level.
61) Chicago Bears: Isaiah Foskey, EDGE, Notre Dame
Chicago lessened the need for a linebacker with the addition of Tremaine Edmunds in free agency, making an edge player more important. However, in this 2023 NFL Mock Draft, they're able to add a player that can help at both positions if needed.
Isaiah Foskey transitioned from linebacker to defensive end for the Notre Dame defense, giving him experience at both positions. While he's still learning how to become a consistent player on the edge, he has the tools to make it happen. Plus, he could always help out at linebacker if the Bears need him.
62) Philadelphia Eagles: Clark Phillips III, Utah
With the Eagles retaining Darius Slay and James Bradberry, they'll be set at the position for a little while. It also gives them two veterans to pass down knowledge of the position to future defenders.
Clark Phillips III isn't the biggest corner in this class, but he's the most competitive. He's not going to win purely off his physical traits, but he's relentless in his approach. That mentality will win Philadelphia fans over really quick, and the veterans can help turn him into another great weapon for the defense.
63) Kansas City Chiefs: Tuli Tuipulotu, DT, USC
One of the more underrated prospects in this 2023 NFL Mock Draft, Tuli Tuipulotu brings scheme versatility to the Chiefs' defense. At USC, he led the country with 22 tackles for loss, thanks to a combination of speed and power when shedding blocks. He joins a defensive line with a number of veterans that can help him refine his tools.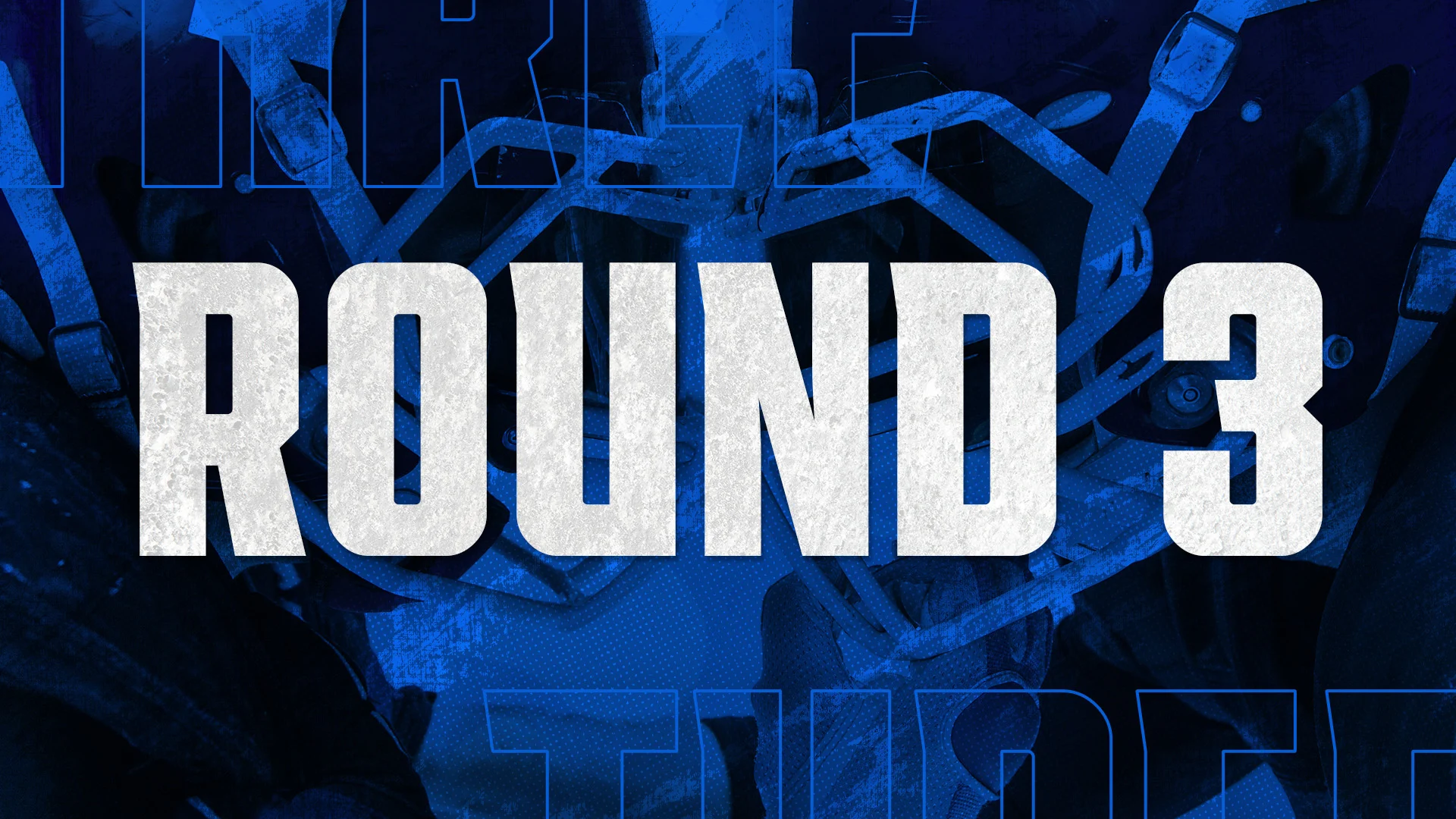 2023 NFL Mock Draft | Round 3
64) Chicago Bears: Joe Tippmann, C, Wisconsin
Chicago sticks to Big Ten country to help protect Justin Fields. After adding Ohio State's Paris Johnson Jr. in the first round, they add Wisconsin's Joe Tippman. The Badgers center brings above-average size to the position, but he has the bend to utilize leverage to thwart the defenders he faces.
65) Houston Texans: Keeanu Benton, DT, Wisconsin
Wisconsin's defense produced a number of NFL picks in the past, and Keeanu Benton adds to that list. He has a strong frame that makes it tough for blockers to knock him out of his gap, and he'll battle on every play to plug up the running lanes or shed his blocker to make a play.
66) Arizona Cardinals: Devon Achane, RB, Texas A&M
Arizona would have the shortest backfield in the league, but they'd also have one of the fastest. Kyler Murray and Devon Achane both are house calls waiting to happen, and that gives the Cardinals' opponents plenty to stress about on Sundays.
67) Denver Broncos (From IND): Daiyan Henley, LB, Washington State
Washington State and elite defense don't exactly go hand in hand, but Daiyan Henley has the chance to be a solid pro at the next level. He has all of the tools to be a good player, and Denver gets a chance to develop him into a solid linebacker.
68) Denver Broncos: Jarrett Patterson, G, Notre Dame
The Broncos are up again and add a player who's played every position on the offensive line. Jarrett Patterson's spent time mostly at center and tackle, so playing guard in the NFL shouldn't provide too much of a challenge.
69) Los Angeles Rams: DJ Turner, CB, Michigan
With Jalen Ramsey gone, the Rams are looking for their shutdown cornerback of the future. DJ Turner turned some heads with his sizzling 40-yard dash time, and it adds to his fairly impressive tape at Michigan.
70) Las Vegas Raiders: Eli Ricks, CB, Alabama
Eli Ricks' stock tanked since the preseason, but there's still a ton to like about his game. His natural length stands out the most, and the right team developing him could bring his stock back to what it used to be.
71) New Orleans Saints: Tyler Scott, WR, Cincinnati
A super underrated pick, Tyler Scott brings plenty of speed to the Saints' offense. With teams focusing on Michael Thomas, Chris Olave, and first-round tight end Dalton Kincaid, Scott could see plenty of space to utilize in this offense.
72) Tennessee Titans: Zach Harrison, EDGE, Ohio State
There are some who believe Zach Harrison will be a star in the NFL. He has the tools necessary to make that happen, and the Titans hope that becomes reality for them. Teams already have to worry about Jeffery Simmons and Harold Landry III, so Harrison should benefit from plenty of favorable matchups.
73) Houston Texans (From CLE): Sam LaPorta, TE, Iowa
Houston added Dalton Schultz this offseason, but Sam LaPorta gives them yet another weapon in an offense that will look much different this year. This 2023 NFL Mock Draft retools the Texans' offense, and a balanced tight end like LaPorta helps spark excitement for the potential firepower this unit will provide.
74) Cleveland Browns (From NYJ): Henry To'oTo'o, LB, Alabama
Cleveland joins this 2023 NFL Mock Draft for the first time, and they address one of their bigger needs. Jeremiah Owusu-Koramoah commands a ton of attention, but he wouldn't mind a little help. Henry To'oTo'o brings a high football IQ to the Browns' defense and should help take some of that attention.
75) Atlanta Falcons: Rashee Rice, WR, SMU
With teams focusing on Drake London and Kyle Pitts, someone has a great opportunity to thrive in the open field. Rashee Rice didn't have the greatest performance at the Senior Bowl, but he's bounced back since that point. He's a proven winner with plenty of film to watch, and the Falcons get another weapon to help Desmond Ridder.
76) New England Patriots (From CAR): Sydney Brown, S, Illinois
Sydney Brown isn't the biggest safety in this class, but he plays the game ferociously. Illinois' secondary wasn't afraid to throw their bodies around last year, and Brown was the leader of that group. He plays the game the right way, and he'll be a great addition to the Patriots' defense.
77) Los Angeles Rams (From NE via MIA): Luke Wypler, C, Ohio State
Luke Wypler got mostly overshadowed by his fellow all-conference linemen, but that doesn't mean he's not good. He might be undersized, but Wypler's a good athlete who gets to the second level in a hurry. He's great in space and works hard to get into defenders before they have a chance to gain leverage on him.
78) Green Bay Packers: Tucker Kraft, TE, South Dakota State
Tucker Kraft's best days are still ahead of him, though the Packers will need to help him fine-tune some things. He's a willing blocker who's also improved as a pass catcher, and his ceiling should give Green Bay plenty to work with in their offense.
79) Indianapolis Colts (From WAS): Tank Dell, WR, Houston
Size remains the biggest talking point when it comes to Tank Dell, but it shouldn't stop teams from drafting him. His route running and explosiveness could push him higher than this pick, so the Colts are lucky to see him fall in this 2023 NFL Mock Draft.
80) Pittsburgh Steelers: Jaelyn Duncan, OT, Maryland
If the Steelers want the Kenny Pickett experiment to go well, they'll need to put him in the best position possible to succeed. Keeping him upright would be a great place to start, and they add a player to their line that can help in Jaelyn Duncan. He brings good mechanics but needs to find a way to be more violent when finishing his blocks to become even better.
81) Detroit Lions: Karl Brooks, DT, Bowling Green
Not many are talking about Karl Brooks, but they should be. Detroit's making big changes to the defensive side of the ball in this 2023 NFL Mock Draft, and Brooks is the latest addition. He's a smart player who can adapt on the fly, and his explosiveness makes him a potentially great player on a line that will feature Aidan Hutchinson and first-round pick Myles Murphy.
82) Tampa Bay Buccaneers: Darius Rush, CB, South Carolina
Tampa Bay's secondary is going through a transition, and they add a player with NFL tools to the picture. Darius Rush ran a 4.36 40-yard dash to pair with his size and length. He's still developing into a well-rounded corner, but all of the tools are there to get him to that point.
83) Seattle Seahawks: Noah Sewell, LB, Oregon
Seattle keeps Noah Sewell in the Northwest with this pick, and he instantly adds more ferocity to the group. The former Oregon Duck doesn't have the best coverage skills, but he can send a message like the best of them. He's a downhill player who rarely hesitates, and one-on-one matchups typically go in his favor.
84) Miami Dolphins: Tyjae Spears, RB, Tulane
While the offense figures out who's going to play quarterback, the Dolphins add yet another weapon for that player to utilize. Tyjae Spears helped his stock as much or more than most prospects in this class, and he joins an offense loaded with speed.
85) Los Angeles Chargers: Colby Wooden, DT, Auburn
Auburn didn't exactly thrive last year, but they did manage to produce a few quality NFL Draft picks. Colby Wooden helps the Chargers shore up the interior defensive line, and his play strength should help him compete for a starting spot.
86) Baltimore Ravens: Marvin Mims, WR, Oklahoma
While the Lamar Jackson saga plays out, the Ravens look to add weapons to their arsenal offensively. Marvin Mims isn't the biggest outside receiver, but he still wins despite those limitations. He's found ways to be explosive downfield at Oklahoma, and he should be able to do the same for Baltimore.
87) Minnesota Vikings: Andre Carter II, EDGE, Army
Short term, the Vikings are set on the edge. However, they'll need a long-term option to continue getting after the quarterback. Danielle Hunter, Za'Darius Smith, and newly signed Marcus Davenport bring a ton of NFL experience with them, and Andre Carter II can learn a lot under their tutelage. At 6'6″, Carter brings good size, and the veterans can help develop him into a major force.
88) Jacksonville Jaguars: Tre'Vius Hodges-Tomlinson, CB, TCU
Similar to Utah's Clark Phillips III, Tre'Vius Hodges-Tomlinson doesn't have the size that teams covet. They both, however, bring a willingness to compete at a high level that helps them work past natural limitations. Hodges-Tomlinson also has plenty of twitch in his frame as well as an incredible bounce for his size that will help him compete against anyone.
89) New York Giants: Jaylon Jones, CB, Texas A&M
Jaylon Jones finally got a full season to showcase his talent in 2022, and now he's hoping to develop into the player that was once considered a potential first-round pick. He has some solid tools that will help him get by, and the Giants can work with him to refine him into a starter.
90) Dallas Cowboys: Kayshon Boutte, WR, LSU
Dallas goes with an offensive approach in this 2023 NFL Mock Draft. After adding a tight end and a running back, they add yet another weapon for Dak Prescott. Kayshon Boutte has some off-field issues to address, but the talent remains. If he can get back to the potential first-round pick that he once was, watch out.
91) Buffalo Bills: Jordan Battle, S, Alabama
An experienced veteran in a challenging defensive scheme to learn, Jordan Battle has the intelligence to thrive at the next level. Battle can handle covering in the slot, too, giving Buffalo a versatile weapon in their secondary.
92) Cincinnati Bengals: JL Skinner, S, Boise State
With Jessie Bates III gone, the Bengals need to find a new future star at safety, and JL Skinner can give them that. At Boise State, Skinner played at every level with extreme confidence. He's an attacker both with the ball in the air and when facing a ball carrier near the line of scrimmage, and Cincinnati gets a potential steal in this 2023 NFL Mock Draft.
93) Carolina Panthers (From SF): A.T. Perry, WR, Wake Forest
With DJ Moore gone, someone needs to be new quarterback C.J. Stroud's go-to guy. A.T. Perry gave Sam Hartman a reliable, big-time threat downfield at Wake Forest and brings good size to the Panthers' offense.
94) Philadelphia Eagles: Tank Bigsby, RB, Auburn
If the Eagles do wait for a running back after the first round, they have plenty of options. Tank Bigsby found ways to make plays in chaos last year but shouldn't have to do so much work to find success with the Eagles' offense.
95) Kansas City Chiefs: K.J. Henry, EDGE, Clemson
Kansas City's defense gets an infusion of talent in this 2023 NFL Mock Draft, with the latest being K.J. Henry. The former Clemson defensive end played in the shadow of Myles Murphy's spotlight but also had moments where he stole the show. He has a good burst at the snap to help him, and he gets to learn from some talented veterans already on the Chiefs' defense.
96) Arizona Cardinals: Xavier Hutchinson, WR, Iowa State
With DeAndre Hopkins most likely on the way out, Arizona turns its attention to finding his replacement. Xavier Hutchinson caught 254 passes in his career with Iowa State, and he could be a reliable receiver for Kyler Murray.
97) Washington Commanders: Garrett Williams, CB, Syracuse
Benjamin St-Juste and Kendall Fuller are both back, and Washington also claimed Cameron Dantzler off waivers. However, that's not going to erase their need for another corner. Garrett Williams can match routes well thanks to his quickness, and he also has the size to compete with his new teammates for a starting spot.
98) Cleveland Browns: Keion White, EDGE, Georgia Tech
Georgia Tech struggled the last few years, but they surprisingly managed to produce a couple of NFL Draft picks in this year's class. Keion White is a former Old Dominion transfer who quickly found his way on the field with the Yellow Jackets, and his athleticism should help him see the field for Cleveland.
99) San Francisco 49ers: Jammie Robinson, S, Florida State
Jammie Robinson should fit in well with the 49ers' defense. He plays the game with a sense of urgency on every snap, and he attacks the ball once he knows where it's going. San Francisco's defense already has a bunch of players that also fit that description, so Robinson shouldn't have any trouble fitting in with this group.
100) Las Vegas Raiders (From KC): Byron Young, EDGE, Tennessee
Tennessee's big 2022 season helped a number of players on offense, but there were a few on defense that stepped up, too. Byron Young plays with a great motor, and he's quick to get out of his stance to attack his matchup. With teams focused on Maxx Crosby, Young should see favorable matchups early.
101) San Francisco 49ers: Kyu Blu Kelly, CB, Stanford
Not only does Kyu Blu Kelly have NFL genes (his dad played 11 seasons in the league), but he has the potential to continue that tradition. He has a good length and size to match up against anyone, and his footwork helps him match routes downfield.
102) San Francisco 49ers: Jayden Reed, WR, Michigan State
With Deebo Samuel and Brandon Aiyuk already on the roster, the 49ers have the pieces in place to help an incoming rookie succeed. Jayden Reed kept the Michigan State passing attack afloat at times, and now he'll get to learn from two experienced players to help the 49ers' passing attack.
Listen to the PFN Scouting Podcast
List to the PFN Scouting Podcast! Click the embedded player below to listen, or you can find the PFN Scouting Podcast on iTunes, Spotify, and all major podcast platforms.  Be sure to subscribe and leave us a five-star review! Rather watch instead? Check out the PFN Scouting Podcast on our Scouting YouTube channel.