With the end of the draft's silly season — full of rumors and chaos — we're finally getting boards settled in and draft evaluations done. Now, the gossip about which players are at the top of various team boards has weight, and we can begin projecting the NFL Draft.
We'll project trades in this draft just because it'll get us a little bit closer to the chaos we can expect on draft day. One team's trades that need to be explained as the draft gets underway here are the Tennessee Titans'.
The Titans make two trades. The first sends Ryan Tannehill to the Green Bay Packers for their third-round pick. This gives the Packers a veteran backup who can play good football and offer a genuine competition to Jordan Love without eclipsing him. The second trade sends Derrick Henry to the Denver Broncos for the 67th overall pick and Courtland Sutton, giving them the ammo they need to move around in the draft.
We've incorporated the New York Jets trade for Aaron Rodgers from the Green Bay Packers. There's a first-round pick swap (13th overall for 15th overall) as well as a 2023 fifth-round pick being sent New York's way. The Packers receive No. 42 overall — the pick New York acquired from the Cleveland Browns — and a sixth-round pick this year. With that, they also receive a 2024 second-round pick that would become a first-rounder if Rodgers plays 65% of the snaps.
2023 3-Round NFL Mock Draft | Round 1
1) Carolina Panthers (From CHI): Bryce Young, QB, Alabama
This pick is as close to locked in as we'll ever get during the draft process. Bryce Young canceled all of his pre-draft visits, and the Vegas odds on him going first overall give bettors vanishingly small returns.
The Panthers are taking a chance on Young's size in order to earn his locker-room leadership, field vision, and improvisational capability. For all the drama surrounding the top quarterbacks, the Panthers go chalk.
2) Houston Texans: Will Anderson Jr., EDGE, Alabama
The Crimson Tide go back to back in the draft, with the Texans eschewing a quarterback in favor of the top edge rusher available in this year's draft. Houston might be betting on a quarterback coming later on, allowing them to trade up from the 12th pick. Or they could be betting on next year's class.
Either way, it seems like this pick is truly up in the air. Going for an athlete with obscenely good production like Will Anderson Jr. isn't a bad move.
3) Tennessee Titans (From ARI): C.J. Stroud, QB, Ohio State
Trade: Tennessee Titans trade pick Nos. 11, 67, 72, and a 2024 third-round pick for No. 3 overall.
As mentioned, the Titans moved their star running back to the Broncos to get the capital for this trade. Tennessee does still have a third-round pick from the Tannehill trade we projected to Green Bay, so they're still able to select in all three rounds and get their quarterback of the future — all while meeting value on the Jimmy Johnson trade chart and exceeding value on the Rich Hill trade chart when accounting for the QB tax.
This allows the Titans to get a classically statuesque quarterback who checks off most of the boxes you want to see in a player, even though play against pressure will continue to be a concern, as will system fit. C.J. Stroud and Malik Willis can compete outright for the starting job, with the ability to throw not just to Treylon Burks but also Sutton.
4) Indianapolis Colts: Anthony Richardson, QB, Florida
The Colts don't mind Stroud going ahead of them as they acquire the quarterback with the highest ceiling. Having just invested in an offensive coach who helped develop Jalen Hurts, Indianapolis will be happy to implement a variety of run-heavy game plans to bring Anthony Richardson along. Having the NFL's top RB and the best athletic QB seems like a great combination for Indianapolis and Shane Steichen.
5) Seattle Seahawks (From DEN): Jalen Carter, DT, Georgia
As we near the end of mock draft season, it might feel old to connect Seattle to Jalen Carter just because they've been comfortable taking talented players with character concerns. But repetition doesn't make something unlikely, just boring.
MORE: 100% FREE NFL Mock Draft Simulator (With Trades)
The Seahawks had a phenomenal draft class last year, and with the emergence of Geno Smith, they have a wide-open window to really make some noise. Having an instant starter like Carter should help.
6) Detroit Lions (FROM LAR): Devon Witherspoon, CB, Illinois
Finding a cornerback with the tenacity that Dan Campbell desires is usually tough, but this draft class is full of them. In this case, they take a cornerback who may not have been available to test at this year's Combine, but Devon Witherspoon might be one of the most functionally athletic in the class. He showcases high-level technical capability as a coverage player and a willingness to stick it in the run game.
7) Las Vegas Raiders: Christian Gonzalez, CB, Oregon
The Raiders might feel lucky that Christian Gonzalez, who is a top-five player on several analyst boards, fell to them at seven. He's not as technically sound as some other corners, but Gonzalez has better size and speed than most of them, and he's younger.
Gonzalez has more room to develop his skill set than others. Given what he's been asked to do and what age he's done it at, he's been one of the more impressive players in this draft.
8) Atlanta Falcons: Tyree Wilson, EDGE, Texas Tech
The Falcons have several needs, with a surprisingly young and talented team. If Desmond Ridder turns into the player Atlanta is banking on, then the emerging WR corps, secondary, and running game should complement well with the offensive line they've managed to keep together.
Still, the Falcons need help on the defensive line in a big way, and a massive athlete like Tyree Wilson has the ability to make sure that pass rush becomes an immediate threat.
9) Chicago Bears (From CAR): Paris Johnson Jr., OT, Ohio State
The Bears need help on both sides of the line but are making a gamble that the depth on defense is better later on than it is on the offensive line. The right side of the line is the biggest concern, and Chicago may have to play around with the idea that either Paris Johnson Jr. or Braxton Jones plays on the right side. The goal for now, though, is to bring talent into the building.
10) Tampa Bay Buccaneers (From NO via PHI): Will Levis, QB, Kentucky
Trade: Buccaneers trade Pick 19 and Devin White for Pick 10 from the Philadelphia Eagles.
For approximately a second-round pick, the Buccaneers move up to grab their QB of the future. While it would have been fun to pair Richardson with the quarterback he backed up in college, this scenario seems more likely.
Kyle Trask doesn't seem ready to take over for the franchise, and having a healthy competition between him and Will Levis might be the best way to resolve this. Devin White wants out, and the Eagles need someone to pair with Nakobe Dean after losing both of their starting linebackers in free agency.
11) Arizona Cardinals (From TEN): Bijan Robinson, RB, Texas
We're in a world with a devalued RB market, but NFL teams think highly of Bijan Robinson and his ability to alter the landscape for offenses. While that might be a foolhardy approach, the Cardinals are going to embrace it, especially when receiver values are lower in this year's draft.
MORE: Buffalo, Baltimore Viewed as Potential Landing Spots for DeAndre Hopkins
Arizona likely needs to replace DeAndre Hopkins eventually, but they may not need to do so in Round 1. Either way, having a running back capable of doing it all will help the offense sing.
12) Houston Texans (From CLE): Peter Skoronski, OL, Northwestern
The Texans could have misplaced their trust in the way the board falls, or they play things smart by waiting on a quarterback. In either case, Houston still has work to do throughout their roster.
After an underrated free agency, several hopes still remain. Houston may have the tackles they want, but adding Peter Skoronski to the mix doesn't complicate that. Either he outright replaces Tytus Howard at RT, or he takes one of the guard spots and acts as an instant upgrade. Good news for Davis Mills or whoever will take the job for Houston.
13) Green Bay Packers (From NYJ): Michael Mayer, TE, Notre Dame
It's a phenomenal tight end class, but that doesn't mean that teams need to avoid the best TEs in the first round. Michael Mayer is an ideal prospect with prototypical size and the ability to play all phases of the game extremely well.
He can do anything that would be asked of a traditional tight end and should allow the team to get in and out of running or passing plays as needed without losing anything.
14) New England Patriots: Jaxon Smith-Njigba, WR, Ohio State
The Patriots have whiffed at receiver pretty consistently, so they might as well go after a Brian Hartline product in Jaxon Smith-Njigba. He happens to play with the high level of agility the Patriots have typically wanted at the position, with technical savvy and on-field awareness — something New England has sometimes lacked in their previous washouts at the position.
Mac Jones was not helped with any element of his environment last year, and without Jakobi Meyers to provide a baseline level of quality, they'll need even more in the receiving room.
15) New York Jets (From GB): Darnell Wright, OT, Tennessee
There's some indication that Darnell Wright could go in Round 1, and it makes sense to bring him to New York. Even if the Jets believe in Mekhi Becton and his ability to stay on the field or in last year's surprise rookie Max Mitchell, bringing in another tackle can allow them to move around pieces and improve the overall unit.
16) Washington Commanders: Broderick Jones, OT, Georgia
The Commanders wouldn't be too miffed to see Wright go at 15,as they'll get a versatile player in Broderick Jones. Washington can play him at either tackle spot or at guard and feel comfortable. Given the state of their offensive line, the Commanders could use that kind of versatility — just figure out where the leak is and plug it.
17) Pittsburgh Steelers: Quentin Johnston, WR, TCU
The Steelers have several needs at skill positions, but pairing George Pickens with a similarly healthy catch radius in Quentin Johnston should help Kenny Pickett develop. With fewer receivers in this draft than cornerbacks, it makes sense to wait a little bit on the latter while Pittsburgh continues to build their offense.
18) Detroit Lions: Myles Murphy, EDGE, Clemson
The Lions will want to supplement their Aidan Hutchinson rush plan with another edge rusher. A big rusher like Myles Murphy could help do that.
Murphy has a great first step and good awareness in the run game that should align well with Detroit's defensive vision and team overall.
19) Philadelphia Eagles (From TB): Nolan Smith, EDGE, Georgia
With the prospect that Brandon Graham could retire sooner rather than later and knowing how successfully the franchise has historically been with "undersized" edge rushers, it makes all the sense in the world to pair Nolan Smith with the Eagles.
20) Seattle Seahawks: Lukas Van Ness, EDGE, Iowa
After supplementing the interior of their defensive line, the Seahawks can continue adding to their pass rush with Lukas Van Ness. They'll need to figure out how to best make him successful, given how raw Van Ness was in college, his relative lack of experience, and the fact that his workouts don't seem to match his style of play. Nevertheless, the potential is enormous.
21) Los Angeles Chargers: Joey Porter Jr., CB, Penn State
The Chargers have actually gotten quite a bit from their secondary despite the failure of the J.C. Jackson signing and Nasir Adderley's retirement. But they can still add talent to pair with Asante Samuel and the surprising Michael Davis.
Joey Porter Jr. can play on the outside when Samuel plays inside, or L.A. can have their talented group shadow. Either way, the Chargers can rebuild that group without too much loss.
22) Baltimore Ravens: Jordan Addison, WR, USC
The Ravens have had a receiver issue for some time, and though recruitment in free agency has helped fill the hole, Baltimore still needs to win in the draft. There aren't many outside receivers in this year's class, so adding someone like Jordan Addison should allow them to nab one of the few values available to them this year.
23) Minnesota Vikings: Deonte Banks, CB, Maryland
After an excellent Combine, Deonte Banks has moved into Round 1 for many analysts. He's always had positive film, however, and the ability to pair awareness with athleticism in the new defensive scheme is something the Vikings should enthusiastically pursue, especially if QB is off the board.
24) Jacksonville Jaguars: Bryan Bresee, DT, Clemson
The Jaguars will have to look past a disappointing 2022 season to be fully confident in a player like Bryan Bresee. But the top overall recruit in his draft class has produced more good film than bad over his career, and there's much there to work with. Given that the interior needs to do more to help out a potentially excellent EDGE group, Bresee makes a lot of sense.
25) New York Giants: Brian Branch, S, Alabama
Though losing Julian Love wasn't catastrophic, supplementing the back end with another safety to make sure that Xavier McKinney can do everything at 100% isn't a bad idea. Using a former backfield teammate from Alabama like Brian Branch makes even more sense.
26) Dallas Cowboys: Dalton Kincaid, TE, Utah
Replacing one tight end named Dalton with another just makes sense, right? In any case, having the athletic prowess that Dalton Kincaid provides while attempting to build out the kind of skill corps that can maximize Dak Prescott isn't a bad thing.
Downfield TE threats are difficult to cover, and the Cowboys need someone to take the heat off of CeeDee Lamb if Dallas is going to succeed.
27) Buffalo Bills: Trenton Simpson, LB, Clemson
The Bills have a few needs that they may want to address after their lofty expectations fell apart on them once more. While having secondary depth would be great, and another running back in the backfield could be useful, replacing Tremaine Edmunds should be near the top of their priority list. In fact, Trenton Simpson might be a better player right away.
28) Cincinnati Bengals: O'Cyrus Torrence, G, Florida
Cincinnati is almost at the point where simply adding big bodies to the offensive line feels like it could help. With the addition of Orlando Brown Jr. to the left side, they might move around some pieces — like Jonah Williams or La'el Collins — to the inside, but the best solution is to get a purpose-built guard who can do all that.
MORE: Cincinnati Bengals Rumors — Joe Mixon Landing Spots Include Chargers
Though not a traditional McVay/Shanahan body type at the position, O'Cyrus Torrence can do what the Bengals specifically ask their offensive linemen to do in the run game.
29) New Orleans Saints (From SF via MIA via DEN): Will McDonald IV, EDGE, Iowa
Big boards constructed by NFL insiders seem much higher on Will McDonald IV than the big boards from third-party evaluators, which might be a soft sign that the NFL itself is high on him. If that's the case, we'll pair McDonald with a Saints team desperately needing edge help with an aging Cameron Jordan and the departure of Marcus Davenport.
30) Philadelphia Eagles: Calijah Kancey, DT, Pittsburgh
Calijah Kancey isn't like many of the excellent undersized tackles that have played every-down roles successfully in the NFL, like Geno Atkins or Aaron Donald. But Philadelphia is one of the few teams that can realistically put Kancey in a role to succeed. A maximized combination of Jordan Davis and Calijah Kancey sounds pretty deadly.
31) Kansas City Chiefs; Keion White, EDGE, Georgia Tech
Keion White was one of the surprises among the players invited to this year's NFL Draft. The reasoning could be that the NFL is far higher on him than the general public knows. With that in mind, we'll bring White to Kansas City so that he and George Karlaftis can fill one of the few holes on the Chiefs' roster.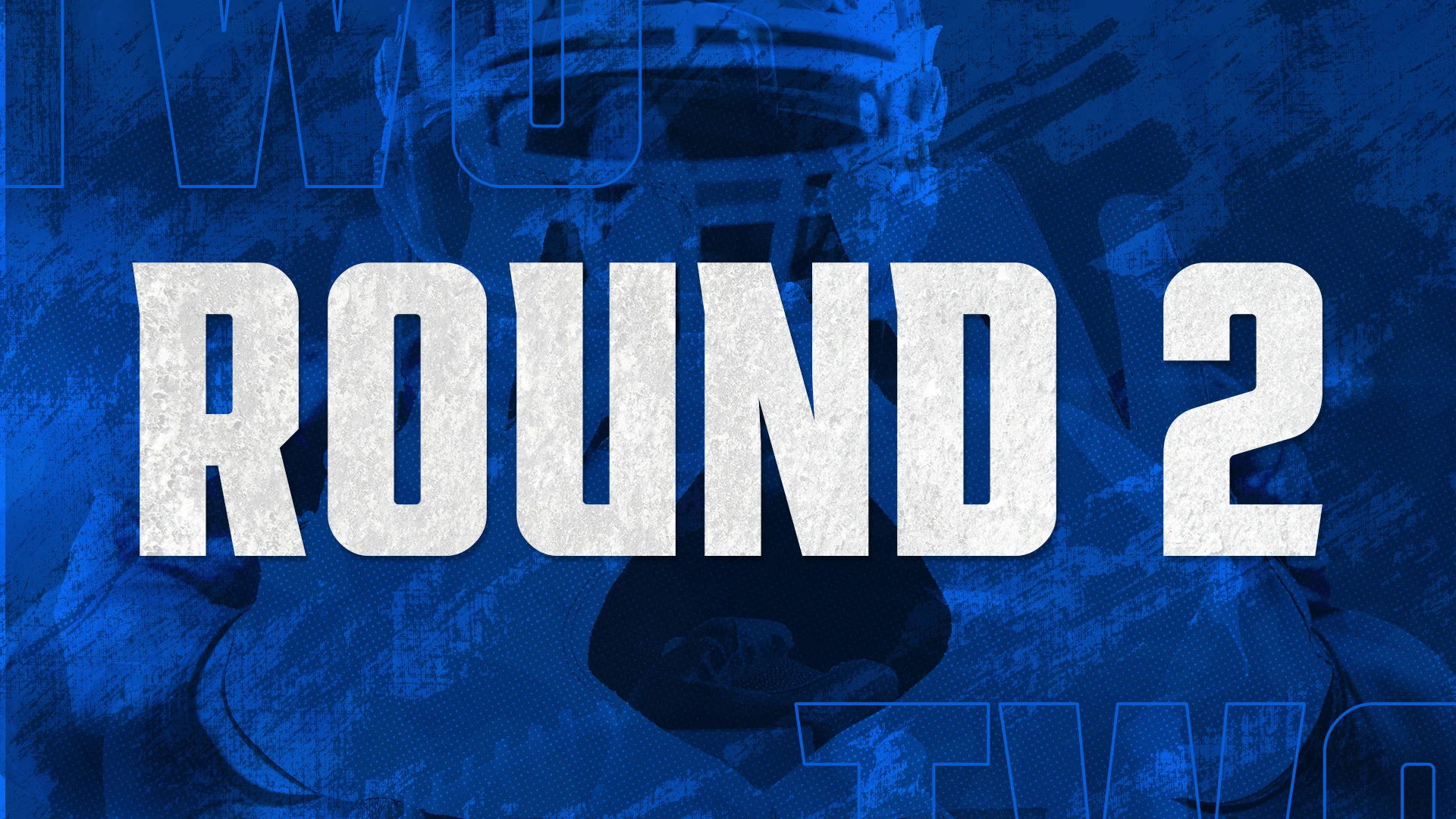 2023 3-Round NFL Mock Draft | Round 2
32) Pittsburgh Steelers (From CHI): Kelee Ringo, CB, Georgia
The Steelers were able to select one of the few outside receivers and still get a first-round quality cornerback in Kelee Ringo.
33) Houston Texans: Hendon Hooker, QB, Tennessee
The Texans won't be pressured to start Hendon Hooker before he's ready and still get to upgrade at quarterback when the time is right.
34) Arizona Cardinals: Cam Smith, CB, South Carolina
The Cardinals can't hope to compete in the NFC West with Marco Wilson as their top cornerback, so grabbing a first-round talent like Cam Smith at the top of Round 2 is a wise move.
35) Indianapolis Colts: Anton Harrison, OT, Oklahoma
The Colts may need to shuffle some bodies around to accommodate Anton Harrison, but it's worth it to rebuild their line.
36) Los Angeles Rams: Isaiah Foskey, EDGE, Notre Dame
Isaiah Foskey no longer looks like he'll be a first-rounder, but his movement ability is well worth investing in. The Rams have complete unknowns at the position, so this is a start.
37) Seattle Seahawks (From DEN): Zay Flowers, WR, Boston College
Zay Flowers getting to learn from Tyler Lockett seems perfect.
38) Las Vegas Raiders: Emmanuel Forbes, CB, Ole Miss
Doubling up at cornerback by snagging Emmanuel Forbes here seems wise in this division, especially given the talent they had to work with.
39) Carolina Panthers: Josh Downs, WR, North Carolina
Technically, the Panthers have enough receiver talent to provide their new quarterback with weapons. But that's not enough, and they add Josh Downs.
40) New Orleans Saints: Drew Sanders, LB, Arkansas
There's a lot to like about Zack Baun, but he's best fit as a supplemental piece to a do-everything linebacker. Demario Davis isn't going to be around forever, and Drew Sanders is one of the top linebackers in the class.
41) Tennessee Titans: BJ Ojulari, EDGE, LSU
The Bud Dupree experiment didn't work. Time to try again with BJ Ojulari.
42) Green Bay Packers (From NYJ): Felix Anudike-Uzomah, EDGE, Kansas State
Preston Smith has already dropped off, and Green Bay needs to replenish their entire rush unit to supplement Rashan Gary. Enter Felix Anudike-Uzomah.
43) New York Jets: Adetomiwa Adebawore, DL, Northwestern
The Jets had a great pass rush last year, but there are some elements of it that may have been unsustainable. Adding a chess piece like Adetomiwa Adebawore, who can play inside next to Quinnen Williams or outside to supplement John Franklin-Myers, Jermaine Johnson, and Carl Lawson, could be fun.
44) Atlanta Falcons: Jack Campbell, LB, Iowa
After testing through the roof, Iowa linebacker Jack Campbell caught the attention of many analysts. His range could be important for Atlanta's struggling interior defense.
45) Green Bay Packers: Jalin Hyatt, WR, Tennessee
The Packers are almost certainly overjoyed with the development of Romeo Doubs and Christian Watson. But adding Jalin Hyatt to the mix to help Jordan Love out can't hurt.
46) New England Patriots: Dawand Jones, OT, Ohio State
Getting Ohio State RT Dawand Jones should allow the Patriots to keep Michael Onwenu inside without having to rely on Riley Reiff.
47) Washington Commanders: Darnell Washington, TE, Georgia
Washington has an excellent receiving corps. Darnell Washington should supercharge it, but they'll still need to invest in the defense overall and the offensive line.
48) Detroit Lions: Mazi Smith, DT, Michigan
There may not be a better slot-team fit in the draft than Mazi Smith to Detroit.
49) Pittsburgh Steelers: Cody Mauch, OL, North Dakota State
The Steelers could use help almost everywhere along the offensive line, and Cody Mauch just so happens to have that skill set.
50) Tampa Bay Buccaneers: Jahmyr Gibbs, RB, Alabama
The Buccaneers have reasons to like Rachaad White, but it's also tough to buy into him as a complete back. Having Jahmyr Gibbs with him should help whoever wins the QB competition.
51) Miami Dolphins: Luke Musgrave, TE, Oregon State
Some analysts think that Luke Musgrave is a first-round tight end. Though he has some worrying similarities to Mike Gesicki, Musgrave is worth the investment, especially if the Dolphins want to continue being a track team on offense.
52) Seattle Seahawks: Steve Avila, G, TCU
The Seahawks nailed their offensive line picks last year. Time to double down on that investment with Steve Avila.
53) Chicago Bears (From BAL): Derick Hall, EDGE, Auburn
Chicago needs more than just a little bit of help with their pass rush, and Derick Hall should help with that in his development. Immediately, however, he helps their run defense and has sky-high potential.
54) Los Angeles Chargers: Cedric Tillman, WR, Tennessee
As the Chargers prepare to move on from Keenan Allen, they'll need players ready to catch passes for Justin Herbert. Cedric Tillman has a lot of upside but does need to develop.
55) Detroit Lions (From MIN): Sam LaPorta, TE, Iowa
Brock Wright did an excellent job for the Lions after trading T.J. Hockenson, but it would absolutely help to get Sam LaPorta in that room.
56) Jacksonville Jaguars: Antonio Johnson, S, Texas A&M
Andre Cisco and Rayshawn Jenkins have both disappointed at safety and are squandering Tyson Campbell's talent at corner. Having Antonio Johnson in there to dig the secondary out of trouble would be huge.
57) New York Giants: Joe Tippmann, OL, Wisconsin
Though Joe Tippmann is primarily regarded as a center, he can play anywhere along the interior. New York needs help, even if they don't plan on replacing Evan Neal at RT right away.
58) Dallas Cowboys: John Michael Schmitz, OL, Minnesota
Tyler Biadasz never recovered from his college injuries, and it's time to move on. John Michael Schmitz may be the best pure center in the draft.
59) Buffalo Bills: Zach Charbonnet, RB, UCLA
Though James Cook can run up the middle and Zach Charbonnet can play as an elusive back, bringing the two of them together to play to their strengths is ideal.
60) Cincinnati Bengals: Tuli Tuipulotu, DL, USC
Though Tuli Tuipulotu has largely been considered an edge rusher, he can kick inside or play there permanently. With two run-stuffing DTs, the Bengals could use an interior pass rush.
61) Chicago Bears (From SF): DJ Turner, CB, Michigan
The Bears have something with Jaylon Johnson and Kyler Gordon, but having a complete secondary to work with Eddie Jackson and Jaquan Brisker by adding someone like DJ Turner should be a goal. They're dangerously close to being a complete defense after their successful free agency period.
62) Philadelphia Eagles: Devon Achane, RB, Texas A&M
Adding an explosive back like Devon Achane to make up for the loss of Miles Sanders seems like a more Eagles-ish move than drafting the top back near the beginning of the draft.
63) Kansas City Chiefs: Matthew Bergeron, OT, Syracuse
Lucas Niang may have the right tackle job for now, but it's no guarantee. The Chiefs need to consistently invest along the OL and do so at the end of Round 2 with Matthew Bergeron.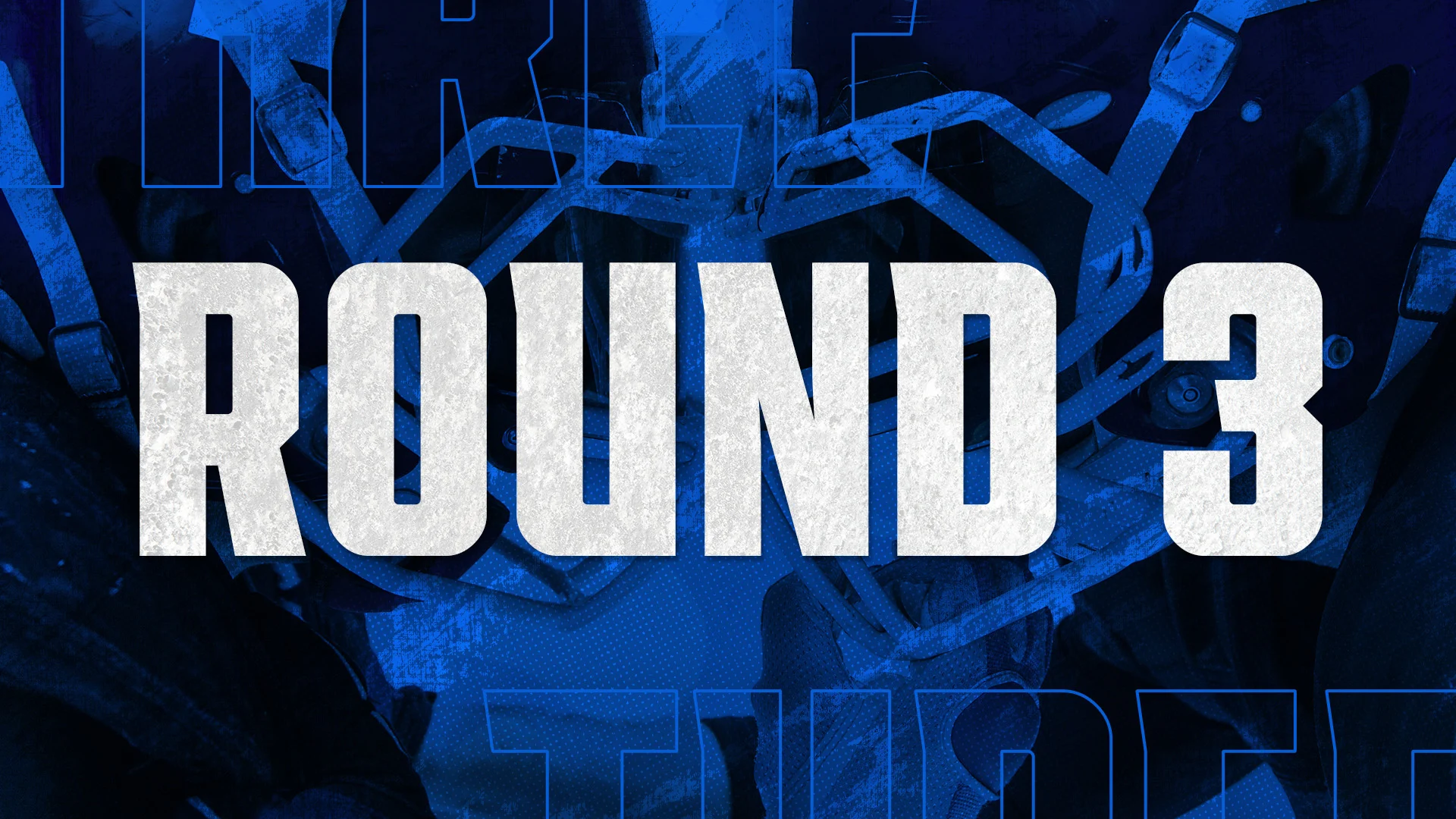 2023 3-Round NFL Mock Draft | Round 3
64) Chicago Bears: Keeanu Benton, DL, Wisconsin
Cleaning up the front of the defense will be big for the Bears. Though they could add some receivers or a tight end, adding Keeanu Benton and getting the fundamentals right should set them up for success.
65) Houston Texans: Julius Brents, CB, Kansas State
With Derek Stingley Jr., Jimmie Ward, Jalen Pitre, and Desmond King, the Texans are close to having a complete secondary. Julius Brents only expands that.
66) Arizona Cardinals: Rashee Rice, WR, SMU
The Cardinals will eventually need to replace Hopkins, so adding Rashee Rice here makes sense.
67) Tennessee Titans (From IND via DEN): Daiyan Henley, LB, Washington State
Part of the Henry trade, the Titans lose an RB but gain a WR and a QB in the process. Now, they can make up for some of the losses they took in free agency with linebacker Daiyan Henley.
68) Denver Broncos: Tyrique Stevenson, CB, Miami (FL)
The Broncos' secondary is close to being great. If Tyrique Stevenson works out, they could get there.
69) Los Angeles Rams: Clark Phillips III, CB, Utah
Though nominally just a nickel corner, the Rams could play Clark Phillips III anywhere and treat him like an upgrade.
70) Las Vegas Raiders: Siaki Ika, DT, Baylor
Adding a run-stuffing defensive tackle like Siaki Ika is a necessity for Las Vegas.
71) New Orleans Saints: Gervon Dexter, DT, Florida
The Saints can't fix their pass rush with just one player. So we're adding Gervon Dexter.
72) Arizona Cardinals (From TEN): Tucker Kraft, TE, South Dakota State
It feels appropriate to again replace Zach Ertz with an SDSU tight end like Tucker Kraft.
73) Houston Texans (From CLE): Tyler Scott, WR, Cincinnati
The Texans have added quite a bit to their receiving corps, but they can add more without overcommitting by adding Tyler Scott in Round 3.
74) Cleveland Browns (From NYJ): Zach Harrison, EDGE, Ohio State
The Browns have starters at nearly every position with a lot of promise. But they need an upgrade at EDGE opposite Myles Garrett and snag Zach Harrison here.
75) Atlanta Falcons: Marvin Mims, WR, Oklahoma
With Kyle Pitts and Drake London, the Falcons are well set up on offense, but they could use more receiving talent like Marvin Mims.
76) New England Patriots (From CAR): Jordan Battle, S, Alabama
Replacing Devin McCourty with Jordan Battle — a Saban safety — seems right.
77) Los Angeles Rams (From NE via MIA): Jaelyn Duncan, OT, Maryland
The Rams will need to build a good pocket for their quarterback of the future, whenever they find him. In the meantime, they add Jaelyn Duncan.
78) Tennessee Titans (From GB): Darius Rush, CB, South Carolina
With Kristian Fulton set to hit free agency soon, it would be wise to invest even more in cornerback with Darius Rush.
79) Indianapolis Colts (From WAS): Byron Young, EDGE, Tennessee
The Colts have some promising pass rushers up front, but that shouldn't stop them from adding more like Byron Young.
80) Pittsburgh Steelers: Luke Wypler, C, Ohio State
Mason Cole is not a reliable solution up front, and Luke Wypler is solid value at pick 80.
81) Detroit Lions: Noah Sewell, LB, Oregon
The Lions can't hang on to Alex Anzalone forever, and a family reunion might as well be in the works with Noah Sewell's addition.
82) Tampa Bay Buccaneers: Henry To'oTo'o, LB, Alabama
After trading away White in this mock, the Buccaneers restock at linebacker with Henry To'oTo'o.
83) Seattle Seahawks: Sydney Brown, S, Illinois
It's good to have both Jamal Adams and Quandre Diggs, but there's no one behind them and no one to replace them long term. Sydney Brown fixes that.
84) Miami Dolphins: Blake Freeland, OT, BYU
Adding another OL option always seems correct for Miami, and adding Blake Freeland with limited picks is a good move.
85) Los Angeles Chargers: Jartavius Martin, S, Illinois
Alohi Gilman is probably not enough to help Derwin James and the rest of that secondary keep up, so they take Jartavius Martin here.
86) Baltimore Ravens: Andre Carter II, EDGE, Army
The Ravens' front seven isn't what it once was and needs to be rebuilt, so they take the Cadets' Andre Carter II.
87) Minnesota Vikings: Tank Dell, WR, Houston
The Vikings need to rely on more than K.J. Osborn to help out Justin Jefferson, and Nathaniel "Tank" Dell can help out in a big way.
88) Jacksonville Jaguars: Roschon Johnson, RB, Texas
Complementing Travis Etienne Jr. with a plugger like Roschon Johnson is a good idea.
89) New York Giants: A.T. Perry, WR, Wake Forest
The Giants had a paucity of receivers last year. A.T. Perry tries to help fix that.
90) Dallas Cowboys: Jonathan Mingo, WR, Ole Miss
Adding a tight end won't be enough to help out Lamb. We'll add Jonathan Mingo at receiver, too.
91) Buffalo Bills: JL Skinner, S, Boise State
Buffalo has had an elite safety pair, but that group won't be there long, so taking JL Skinner for the long term is a smart strategy.
92) Cincinnati Bengals: Ji'Ayir Brown, S, Penn State
The Bengals were smart to draft Dax Hill to prepare for losing Jessie Bates, but Ji'Ayir Brown should help him out.
93) Carolina Panthers (From SF): Zacch Pickens, DT, South Carolina
The Panthers might not have Derrick Brown long term, but even if they do, Zacch Pickens can help him not do it alone.
94) Philadelphia Eagles: Jammie Robinson, S, Florida State
The Eagles were right in their free agency strategy, given the safeties like Jammie Robinson available in the middle of the draft.
95) Kansas City Chiefs: Jayden Reed, WR, Michigan State
The Chiefs seem to do well adding mid-round receivers, so let's do that again with Jayden Reed.
96) Arizona Cardinals: Jaquelin Roy, DT, LSU
A lot about the Cardinals needs to change defensively, and adding beef up front, such as Jaquelin Roy, should help.
97) Washington Commanders: Christopher Smith, S, Georgia
Kamren Curl is an underappreciated asset on the back end, but Christopher Smith can help.
98) Cleveland Browns: Tyler Steen, OT, Alabama
The Browns' offensive line has been good in the past, but they can't rest on their laurels after a concerning year, so they add Tyler Steen at the tail end of Round 3.
99) San Francisco 49ers: Tre'Vius Hodges-Tomlinson, CB, TCU
The 49ers have had a lot of success defensively but lost talent in free agency and in the coaching search. Adding Tre'Vius Hodges-Tomlinson should help replenish the group.
100) Las Vegas Raiders (From KC): Nick Herbig, LB, Wisconsin
Adding a second-level defender, such as Wisconsin's Nick Herbig, should be big for the Raiders' run defense.
101) San Francisco 49ers: YaYa Diaby, EDGE, Louisville
The 49ers' defense can return to dominance quickly, especially with athletes like YaYa Diaby.
102) San Francisco 49ers: Kayshon Boutte, WR, LSU
Eventually, the 49ers will have to prepare for losing Deebo Samuel. While Kayshon Boutte doesn't share his skill set, it's important to add talent to that room.
Listen to the PFN Scouting Podcast
Listen to the PFN Scouting Podcast! Click the embedded player below to listen, or you can find the PFN Scouting Podcast on iTunes, Spotify, and all major podcast platforms.  Be sure to subscribe and leave us a five-star review! Rather watch instead? Check out the PFN Scouting Podcast on our Scouting YouTube channel.