We are officially just days away from the NFL Draft, so there was no other option than to unveil my final 2023 NFL Mock Draft. Blood, sweat, and tears went into concocting the first round of this mock draft. I poured over individual team draft guides, looking at size thresholds and draft history to give my best go at the first round.
After that, things change a little bit. The first round is entirely predictive. But even the best mock drafters struggle to get half the picks right, and the butterfly effect of that makes predicting anything after Round 1 a complete and utter crapshoot.
So that's when it's time to have some fun. For Day 2, we'll remain as "realistic" as possible, but this is when it's time to call a few shots and give everyone receipts for the future. Rounds 2 and 3 are what I believe should happen based on who that team picked in Round 1.
So, without further adieu…
2023 NFL Mock Draft | Round 1
We all want chaos at the top of the first round, but recent history tells us that won't be the case. Over the past four seasons, there have only been two trades inside the top 10 once the draft has commenced. There won't be multiple this year, either.
1) Carolina Panthers (From CHI): Bryce Young, QB, Alabama
The top pick doesn't need much discussion at this point. Bryce Young is the overwhelming favorite to be the first overall selection in the 2023 NFL Draft, and every single arrow points to the 5-foot-10 passer being the Panthers' next franchise passer.
2) Houston Texans: Tyree Wilson, EDGE, Texas Tech
Even just one week ago, it appeared the draft was going to start with the third pick. But things have changed drastically since then, with odds for both Will Levis and Tyree Wilson skyrocketing as the two favorites to be the second pick in the 2023 NFL Draft.
MORE: Complete NFL Draft Order
On the surface, it may seem ridiculous that Wilson edged out Anderson in the end, but it makes sense given DeMeco Ryans' propensity to adore length and power on the edge as true defensive ends. Wilson's athletic ability might give him a higher ceiling than Anderson, which is another reason the Texans could favor the Texas Tech rusher.
3) Detroit Lions (From ARI): C.J. Stroud, QB, Ohio State
Trade: Detroit sends pick Nos. 6, 81, and 2024 first-round and third-round picks to Arizona for pick No. 3.
Lions fans may very well hate this, and I wouldn't necessarily blame them for hating it on the surface level. Detroit has been an offseason darling, and the team appears so very close to being a true competitor in the NFC. But as an organization, you cannot be near-sighted, even when you're on the doorstep of a division title for the first time since joining the NFC North.
Brad Holmes and Dan Campbell don't want to throw all their eggs in the Jared Goff basket. They don't want to hand him a massive extension next offseason, and they will be too good with Goff to adequately replace him in the 2024 NFL Draft.
C.J. Stroud offers them a player who realistically can be a better version of Goff somewhat quickly along his NFL journey while having the upside of a more athletic Dak Prescott. In the NFC's QB ecosystem, that would make him a top-three QB in the conference.
4) Indianapolis Colts: Anthony Richardson, QB, Florida
The pre-draft hype train surrounding Will Levis might be coming full circle, and it might just be hitting a high note because of a late push from his super agency, CAA. We must understand that the media machine is driven by agents, and CAA is an agency superteam. CAA is also ruthless in contract negotiations, which doesn't necessarily hurt a player's chances of being selected but will sit in the back of a GM's mind.
I think the Levis stuff is smoke. His toughness is unquestionable, and even I admit we should largely just throw out his 2022 tape. But even his 2021 tape, compared to Anthony Richardson's in 2022, provides no match.
In the AFC, you need to swing not just for the fences at QB but for the parking lot. You must compete with Patrick Mahomes, Josh Allen, and Joe Burrow. And that's only if the Chargers continue to Charger and don't actually build a winning roster around Justin Herbert. It's a conference filled with arguably the best QB talent we've ever seen, and Richardson's ceiling provides a counter to that.
5) Seattle Seahawks (From DEN): Will Anderson Jr., EDGE, Alabama
I battled the angel and devil on my shoulder here for a while before making this selection. On one hand, I believe Jalen Carter is an outstanding scheme fit with a higher ceiling and a chance to go to an organization that has an extensive history of dealing with strong personalities and players with off-the-field concerns. He is largely considered the best player in the class.
But Will Anderson Jr. is about as safe an outside linebacker prospect as we've seen in quite some time. He has consistently produced pressure for an Alabama defense that did not always simply give him the green light to pin his ears back.
He's not nearly as physically gifted as a bender as Von Miller was, but he does provide that same level of run defense as Miller, which is a big reason he's continuously been the gold standard at the position during his career. There aren't many complete 250-pound edge rushers, but Anderson is exactly that.
Seattle goes "safe" in the end.
6) Arizona Cardinals (From LAR via DET): Jalen Carter, DT, Georgia
The Lions were already calling the Cardinals when Wilson went off the board. But Arizona wasn't completely comfortable moving back to No. 6 if it didn't have a shot at either Anderson or Jalen Carter. While it's not necessarily known whether Jonathan Gannon or the Eagles are bigger proponents of interior pressure, Gannon got the most out of players like Javon Hargrave, and he fielded guys like Milton Williams as well.
Carter was the best player on the 2021 Georgia defense. That defense fielded the top pick in the 2022 NFL Draft and five other first-rounders. Despite all that talent, including Jordan Davis playing right beside him, it was impossible not to watch No. 88 dominating the line of scrimmage.
Arizona needs a lot. They'll be rebuilding for at least a full year, and getting another Day 2 pick and a second first-round pick in 2024 will help their cause.
7) Las Vegas Raiders: Devon Witherspoon, CB, Illinois
The NFL apparently loves Devon Witherspoon, and I can't say I blame them. He's my top cornerback in the class, and every time I have watched him he's reminded me more and more of Jaire Alexander.
He's a bit undersized, but he's a gnat in coverage. He's even more physical than Alexander, and he's got a bit of Alexander's sass on the field as well.
8) Atlanta Falcons: Nolan Smith, EDGE, Georgia
Nolan Smith doesn't necessarily fit the Ryan Nielsen/New Orleans mold as a pass rusher. However, the new defensive coordinator has been forthcoming with his desire to remain multiple up front. This is a departure from the Saints' traditional four-down line with big, long, strong defensive ends.
Smith might be the best pure pass rusher in the class. While he's not as well-rounded overall as Anderson, it wouldn't be surprising to see Smith have the most sacks between the two in an individual season over the course of their careers. He has effortless bend and an advanced rush arsenal off the edge.
Additionally, Atlanta has reinforced their front with good run defenders both on the interior and on the edge, which would give Smith an even brighter green light.
9) Chicago Bears (From CAR): Paris Johnson Jr., OT, Ohio State
Chicago was in a coin-flip situation here. Peter Skoronski is currently a better blocker than Paris Johnson Jr. However, he lacks the kind of length the NFL covets at tackle, and he has only ever played left tackle while at Northwestern. That was the most significant deciding factor here. There are multiple spots that could be addressed on the Bears' front line, and Johnson has experience at left tackle and right guard over the past two seasons.
Johnson might remain on the left side, but Braxton Jones was very good there a season ago. Sliding over to right tackle could be the move for Johnson, and his experience playing on the right side, along with his upside as a blocker, gave him the advantage over Skoronski.
10) Philadelphia Eagles (From NO): Lukas Van Ness, EDGE, Iowa
While I don't necessarily agree with this selection based on my personal feelings toward Lukas Van Ness, a few things stand out. There is way too much smoke to ignore this seeming inevitability (unless Atlanta takes him), and who the heck am I to question Howie Roseman?
The fit itself is outstanding. Van Ness has outside-in talent and experience at Iowa. He is a long and powerful defensive end who could survive on the interior in a pinch and whose best tape as a pass rusher came from the interior in 2021. With so many talented players already gracing the Eagles' defensive front, Van Ness would be allowed to progress at a slower pace than many top-10 picks are afforded.
11) Tennessee Titans: Will Levis, QB, Kentucky
Things couldn't have worked out much better for the Tennessee Titans. While a year behind Ryan Tannehill could do Will Levis some good, ESPN's Jeremy Fowler said, "Teams I talk to do believe that Tannehill could be, or is, available via trade."
MORE: 2023 NFL Draft Picks by Team
While almost no comp is perfect, Will Levis has been compared to Tannehill throughout the draft process. Levis' best fit is in a play-action-heavy passing attack that likes to attack the middle of the field behind linebackers and underneath safeties. Tennessee loves to impose their will against defenses in that way while leaning on the run game more than most around the league.
12) Houston Texans (From CLE): Jaxon Smith-Njigba, WR, Ohio State
If Tennessee wasn't looking to move on from Tannehill, Jaxon Smith-Njigba would have been a Tennessee Titan. But they were never going to pass on Levis in that situation, no matter how dangerous Smith-Njigba would have been in that offense.
Ohio State OC and receivers coach Brian Hartline was on an episode of Bussin' With the Boys when he was asked to rank the receivers he's coached. While it's easy to rank Smith-Njigba high because he's currently going through the draft process, he didn't rank him at the top. Marvin Harrison Jr. took the top spot. But even a year ago, Garrett Wilson and Chris Olave also gave the nod to Smith-Njigba over themselves.
13) Green Bay Packers (From NYJ): Dalton Kincaid, TE, Utah
There feels like very few sure things in the first round of the 2023 NFL Draft, but Dalton Kincaid to the Green Bay Packers feels like one of them. It's been an incredibly popular pick for mock drafters since Kincaid was given the medical green light during NFL Combine rechecks.
Although drafting tight ends in Round 1 is risky business, Green Bay needs pass catchers more than two hydrogens need oxygen to create water, and the group of pass catchers on the outside don't necessarily scream "TOP-15 TALENT!"
Kincaid had the best tape of all the receivers. He is a loose athlete who is already an advanced route runner at the position. He's explosive in and out of breaks and also understands how to use his frame to create separation.
14) New England Patriots: Darnell Wright, OT, Tennessee
Bill Belichick is a wild card. He could very easily pull the trigger on Bijan Robinson here. There have been reports that New England could look to add a blue-chip talent in the backfield from this draft class, and Robinson is likely most team's only blue-chip runner.
But that seems a peculiar move without first addressing the elephant in the room, which is the current vacancy at right tackle in New England. Riley Reiff is, as the kids say, not it. Darnell Wright is the type of mauler that New England has coveted over the years. The running back class is talented and deep, so there's no reason to jump the gun here.
Not selecting Witherspoon here hurt me on a molecular level. He'd be a perfect fit for Belichick's defense, but the Patriots' history of drafting CBs early has been the opposite of good, and their luck drafting them later has been outrageously good. In a class this deep and with the depth chart set the way it is, that's likely their approach at CB again.
15) New York Jets (From GB): Broderick Jones, OT, Georgia
The Jets are about as complete as it gets. In a draft with a few incredibly talented offensive tackle prospects, it's nice to be on the board with the likes of Broderick Jones and Skoronski available. And while New York has drafted short-armed blockers in the past with success, Alijah Vera-Tucker is playing guard for a reason, and it's not because it's a more valuable position.
Jones played left tackle at Georgia, and given his athleticism and experience on that side, he should probably remain there. Mekhi Becton has remade his body and likes to play on the left side, but with Becton and Duane Brown being the two tackles at the top of the depth chart, it probably makes more sense to put Becton on the right side while having Brown shadow the rookie on the left.
16) Washington Commanders: Christian Gonzalez, CB, Oregon
The NFL doesn't like when teams make their picks too early. The league has to fill time on television. But the Commanders won't be able to hold in their excitement here. They will be tripping over one another to make this phone call because they never expected Christian Gonzalez to be available here.
The Commanders have seen a good mix of body types come through the depth chart at cornerback since Riverboat Ron became the head coach, but they really like to add length on the back end, and Gonzalez has more than enough of that to go around.
17) Pittsburgh Steelers: Joey Porter Jr., CB, Penn State
Sometimes the stars align, and the world sends you a gift. That gift for Pittsburgh fans comes in the form of Joey Porter Jr. lasting past the Commanders. This avoided an awkward selection of Kelee Ringo with the 17th pick, a very … Steelers-like CB selection in Round 1.
Instead, they pick the player who, while also a bit raw, has exhibited the traits and flashes of an unbelievable cover corner at the NFL level. Porter Jr. understands where his flaws are and showed his mental maturity and work ethic because he has already begun to clean up his grabby tendencies.
18) Detroit Lions: Deonte Banks, CB, Maryland
Speaking of grabby tendencies, Deonte Banks is a Detroit Lion. Cornerback was already a need for Detroit, and after trading Jeff Okudah, it became the team's most significant need alongside tight end (which they intelligently avoided here). Banks may need to clean some things up technically and be able to play a reactionary role in coverage (more man and simple zone) early on, but he is a Dan Campbell player through and through.
Nobody in college football showed more physical dominance relative to their position. Banks will bite kneecaps. He has reps where he literally pressed a receiver into the backfield on a pass play, while on some run reps, he can be seen lowering a shoulder into sniffers and blowing up backs larger than himself.
19) Tampa Bay Buccaneers: Peter Skoronski, OL, Northwestern
It must be Christmas. The Buccaneers need multiple reinforcements along the offensive line. Although they are one of only two teams to bring Robinson in for a visit, the thought of this organization adding a first-round RB with what they currently have on the offensive line and on the roster borders on insane behavior.
Tristan Wirfs might move to the left side, but we don't know anything for sure yet. That would create a hole at right tackle, and right guard is already a massive need. That's where Peter Skoronski fits in. He might be a good or even great tackle at the next level, but I find it hard to believe he won't be an outstanding guard, following a bit in the footsteps of Zack Martin. His selection gives the Buccaneers' coaching staff options.
20) Seattle Seahawks: Mazi Smith, DT, Michigan
The Seattle Seahawks went with Anderson over Carter earlier, but they feel outstanding after their first-round haul in the 2023 NFL Draft. The Seahawks released Al Woods this offseason, and although Bryan Mone can play, the Seahawks don't have a ton of depth on their defensive interior.
Mazi Smith is a new-age nose tackle. At 320 pounds, he possesses the power to eat double-teams as a 0-technique, but he's so explosive and athletic that he could realistically play all the way out to the 5-technique. He needs to become more consistent as a player, but playing a lower snap count at the NFL level than he did in college should help that.
21) Los Angeles Chargers: Quentin Johnston, WR, TCU
The Los Angeles Chargers would have been happy if one of the top offensive tackles fell into their laps here, but the offense absolutely needs to come away with a legitimate speed threat inside the top 100 picks of the NFL Draft.
MORE: List of Los Angeles Chargers Draft Picks in the 2023 NFL Draft
Quentin Johnston gives new offensive coordinator Kellen Moore a lot to work with early on. Aligning Johnston in the slot would allow him to maximize his productivity early on as he grows as a route runner. Moore can get the TCU receiver attacking holes in zone coverage on crossing patterns, along with using him as a downfield decoy and manufactured-touch player.
22) Baltimore Ravens: Cam Smith, CB, South Carolina
Cam Smith is a fantastic fit for Mike Macdonald's defense. Smith played on the outside and in the slot for South Carolina, essentially being deployed as a safety on some occasions. Smith's athleticism shouldn't be understated. He has more than enough athleticism to be a successful player in the Ravens' secondary.
However, it's his mental sharpness in zone coverage that stands out the most, particularly when playing at depth. He needs to play with more confidence as routes converge on him in those situations, but his technique playing at the line of scrimmage shows that he has the ability to play soundly.
23) Minnesota Vikings: Emmanuel Forbes, CB, Mississippi State
Emmanuel Forbes is a massive outlier. There is no getting around the fact that Forbes is a 166-pound CB with lackluster play strength. He will get bullied at times against the run and in coverage.
But he's so incredibly sticky that teams will take a chance on him, and there is a very good chance they'll be paid off handsomely for it. Forbes is an instant transitioner with outrageous explosiveness to click and close on routes. He has a knack for sliding a hand into passing lanes from out-leveraged positions, breaking passes up like his hands are football-seeking missiles.
24) Jacksonville Jaguars: Myles Murphy, EDGE, Clemson
Trent Baalke has already proved that he is willing to take a raw pass rusher. The plan and execution he went with in the 2022 NFL Draft have been copied and pasted in 2023. Myles Murphy goes 23 picks after Travon Walker did a season ago, but the similarly underdeveloped pass rushers are now two peas in a pod on the same defensive line.
With an offensive depth chart that is reasonably set for success, adding another first-round pick on the defensive side makes sense. Although the Jaguars pressured opposing QBs on a regular basis a season ago, they struggled to get home consistently, ranking 26th in sacks per game.
Murphy is an incredible athlete who should be able to win with power early as he develops a more well-rounded pass-rush plan.
25) New York Giants: Jordan Addison, WR, USC
Despite lackluster testing and only weighing in at 173 pounds, Jordan Addison still holds a special place in the hearts of many NFL Draft evaluators, including NFL Network's Daniel Jeremiah, who still has him as his No. 1 WR.
"Addison, end of the process, as he started it for me, is my top receiver," Jeremiah said during an NFL Draft conference call. "I wish he was heavier. I don't love the 173-pound aspect, but this guy made more big plays down the field in '21 than anybody in the country. I've dropped him down a little bit from where I initially had him overall. He ended the process as my 15th player."
Addison is incredibly smooth, and despite running only a 4.49 in the 40-yard dash, he so consistently stacked defensive backs at Pittsburgh and USC that it's clear he'll be a three-level threat at the NFL level.
26) Dallas Cowboys: Michael Mayer, TE, Notre Dame
There is just absolutely no way that Jerry and Stephen Jones look at Michael Mayer and don't see shades of Jason Witten. If he's on the board at this point, it feels inevitable that Dallas pulls the trigger on the Notre Dame tight end.
Dalton Schultz walked in free agency, and although Jake Ferguson and Peyton Hendershot both flashed as rookies, Mayer fits the mold of a Cowboys TE to a tee. Robinson is another consideration here because Dallas loves drafting the best player at a position in the draft. Still, they'll likely covet Mayer's game more than Kincaid's.
27) Philadelphia Eagles (From BUF): Bijan Robinson, RB, Texas
Trade: Philadelphia trades pick Nos. 30, 94, and a 2024 fourth-round pick to Buffalo for picks Nos. 27 and 137
Trading up in the first round for a running back does not seem like a prudent move, but the Philadelphia Eagles are built different. Although Jalen Hurts was an MVP candidate because of his ability as a passer and runner, the Eagles offense is so consistently dominant because their rushing efficiency is unbelievable.
They didn't need to give up too much to Buffalo here, but they wanted to leapfrog Cincinnati, a team that could have also used the services provided by Bijan Robinson. He's a top-10 player in the class and a truly special talent at the position, and pairing him with Hurts takes some of the pressure off Hurts as a runner, something that Philadelphia will want to do, given the contract they just inked with the young passer.
28) Cincinnati Bengals: Luke Musgrave, TE, Oregon State
The Cincinnati Bengals have proved in the past that they're willing to spend premium draft capital on a tight end. This time they just happened to take a better swing at it with Luke Musgrave.
The Bengals are a passing team. And while they would have definitely considered Robinson here, and Jahmyr Gibbs is tantalizing because of his big-play ability, the Bengals want to insulate Burrow by getting the ball out of his hands quickly in the short game. Musgrave is a silky route runner who should thrive in the open spaces produced by the best receiving corps in the NFL.
29) New Orleans Saints (From SF via MIA via DEN): Keion White, DL, Georgia Tech
Dennis Allen prefers size on the defensive line. Calijah Kancey is a tantalizing pass rusher, but Allen would rather his defensive ends hold a 275-pound frame than his defensive tackles. Bryan Bresee isn't as long as Allen would prefer, but new additions to the defensive line Khalen Saunders and Nathan Shephard both possess sub-33-inch arms. Keion White is a bit of a blank slate, but he fits what Allen prefers athletically and from a body composition perspective.
"I think it's a big man's game," Allen said at the NFL Combine. "And so, we like size, and we like length, and it's been successful for us. Really, honestly, both in the run game and in the pass game. I think since 2017, we're top-five in run defense and top-five in sacking the quarterback. And top-five is a little generous, we're closer to two or three in there."
30) Buffalo Bills (From PHI): Brian Branch, S, Alabama
I don't care that Brian Branch played in the slot at Alabama and only ran a 4.58 in the 40-yard dash. The NFL is heading toward more and more three-safety personnel groupings already, and having a trio of Micah Hyde, Jordan Poyer, and Branch is just an unbelievably conglomeration of talent.
To put it as simply as possible, Branch is just a flippin' football player. Down to his core, that young man was born to play this game. And while he'll likely align in the slot early on most often, as Poyer and Hyde are phased out due to age, he should have no problem sliding to the back end as a split-field safety.
31) Kansas City Chiefs: Zay Flowers, WR, Boston College
We done did it. We let the player the Super Bowl champions wanted to fall to them fall to them. Zay Flowers recently met Patrick Mahomes in Texas to run routes and catch passes.
"I was like, 'What the hell? Patrick Mahomes is texting me,'" Flowers recalled. "I was like, 'Oh, I'm out there, ASAP.'" Flowers added, "He shot me a text, and I was like, if I got a chance to throw with one of the greatest quarterbacks in the NFL, I got to take that chance, so I went and threw with him."
Flowers is undersized, but he is an outstanding all-around weapon as a pass catcher. Kansas City already knows how to utilize a slightly undersized pass catcher in their offense, and they aren't afraid to pull the trigger on Flowers just because he's 5-foot-8.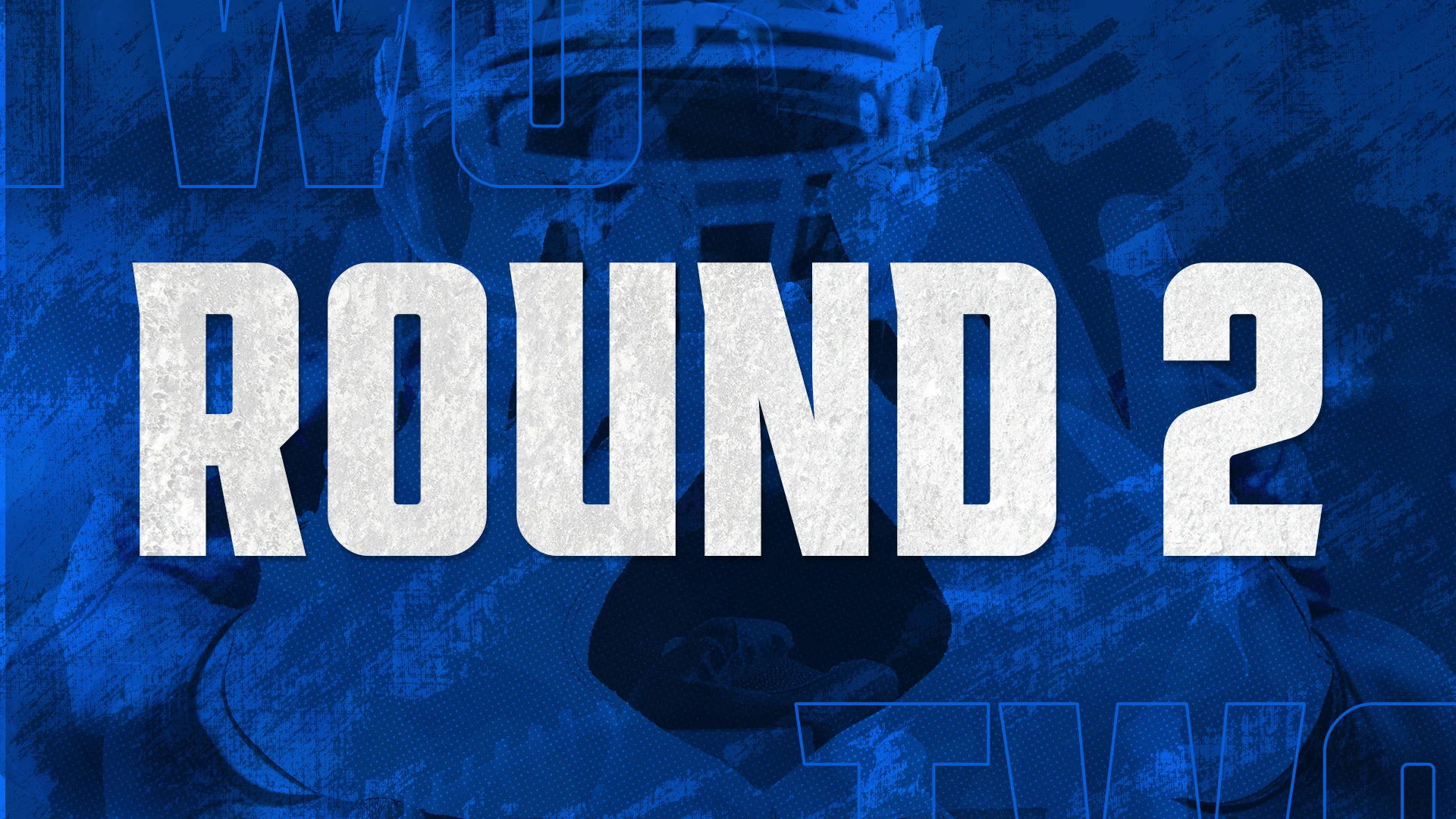 2023 NFL Mock Draft | Round 2
Round 1 is over. Now, teams begin to relax on their strict height/weight/athleticism standards while continuing their search for the value being lost in the shuffle.
32) Pittsburgh Steelers (From CHI): Anton Harrison, OT, Oklahoma
Like Wright, Anton Harrison's college offense makes his evaluation a bit tricky. However, he possesses outstanding athleticism and has all the tools necessary to be a successful left tackle at the NFL level. Harrison could have easily been a Round 1 target, but the league's loss is the Steelers' gain here.
33) Houston Texans: Hendon Hooker, QB, Tennessee
While there's been quite a bit of smoke surrounding Hendon Hooker and the first round, I believe the NFL will look at him with cautious eyes. He's already 25, coming off an ACL tear, and the Tennessee offense doesn't make for a clean evaluation of his NFL prospects.
There is no risk associated with this selection. The Texans are on the path toward redemption, but they are still a ways off. Even if they have another season winning fewer than six games and have a chance to draft a QB at the top of the 2024 NFL Draft, taking a shot on Hooker wasn't a wasted pick. And if Hooker plays decent enough to catch the eye of other organizations, he could command a second or even first-round pick before next year's draft.
But unless he plays out of this world, in which case the Texans likely wouldn't be in a position to draft Drake Maye or Caleb Williams, this pick doesn't deter them from taking another swing.
34) Arizona Cardinals: Isaiah Foskey, EDGE, Notre Dame
Isaiah Foskey may never be a consistent double-digit sack artist at the NFL level, but his length, strength, and advanced hands should make him a decent pro for a long time, not unlike Eagles defensive end Brandon Graham.
35) Pittsburgh Steelers: Will McDonald IV, EDGE, Iowa State
Trade: Pittsburgh sends pick Nos. 49 and 80 to Indianapolis for pick No. 35.
The Steelers seriously considered Will McDonald IV at No. 32. In fact, I wouldn't blink an eye if McDonald ended up being a first-round pick come Thursday night. The 240-pound edge rusher embodies the blue-collar Pittsburgh attitude.
MORE: Why Are There Only 31 Picks in the First Round of the 2023 NFL Draft?
He played 4i at Iowa State, banging his undersized body around on the defensive interior where he had no business surviving. On the off chance he got to pin his ears back, he showed great flexibility and an impressive pass-rush repertoire. Pittsburgh already has their starters on the edge, but they could use a third player to keep the rotation fresh, something Pittsburgh hasn't recently had.
36) Los Angeles Rams: BJ Ojulari, EDGE, LSU
Like Azeez Ojulari? Here is the younger version of him in his brother BJ Ojulari! The Rams need a bit of everything. They would have loved Harrison here, but having literally anybody to rush the passer besides Aaron Donald is also a need.
37) Seattle Seahawks (From DEN): Josh Downs, WR, North Carolina
The Seattle Seahawks are trying to make me part of the 12th Man (can we say that anymore?) because they're drafting a bunch of my guys in this class so far.
Sure, Day 2 has a bit of my flavor to it anyways, but Josh Downs, in particular, is someone I absolutely adore as a player. He is very small, but the Seahawks' best receivers for over a decade now have been on the smaller side. Doug Baldwin and Tyler Lockett both lack size, and they have their resident Monstar already with D.K. Metcalf.
Downs is probably a slot-specific player, but informational creativity, along with his talent, could make an already efficient Seahawks passing attack even scarier.
38) Las Vegas Raiders: DJ Turner, CB, Michigan
DJ Turner has had an eerily quiet process somehow despite running a blazing 4.26 in the 40-yard dash. Is Turner's size a bit of an issue against bigger, more physical receivers? Yes. But would literally any cornerback in college football struggle a bit against Marvin Harrison Jr. and Emeka Egbuka? You bet they would!
Turner's tape is awesome. He possesses phenomenal reactive athleticism, and he is a smart defender in zone coverage as well. Adding Witherspoon and Turner on the same defense alongside Nate Hobbs, Tre'von Moehrig, and Marcus Epps is actually making the Raiders' defense … impressive?
When you need to defend against Patrick Mahomes and Justin Herbert four times a year, you better go all out on coverage.
39) Carolina Panthers: Bryan Bresee, DT, Clemson
Bryan Bresee is one of the hardest evaluations in the class. He's played most of his career at 3-technique, but he has the skill set to play as a 5-technique as well. But between a dip in production and injury concerns, a talented player might end up falling into the second round.
He'll need to learn to play more proactively as a pass rusher and with better leverage as a run defender, but the physical presence is there, and he's a nice complement to Derrick Brown.
40) New England Patriots: Jahmyr Gibbs, RB, Alabama
Trade: New England sends pick Nos. 46, 135, and 210 to Tennessee for pick 40.
Whoa … three whole picks to move up six spots in the second round to draft a running back? Yes. The Patriots have 11 picks in the 2023 NFL Draft. It would be shocking to see them make all 11. Using later-round picks to make finite movements to jump teams who could be looking to snatch your targeted player is good business. Bill Belichick needed to jump the Titans to ensure he could draft Jahmyr Gibbs.
Gibbs has the explosiveness and pass-catching upside to really make a difference in Bill O'Brien's offense. Mac Jones was outstanding while at Alabama at knowing exactly where his outlets were, and a pairing of Rhamondre Stevenson and Gibbs is a lethal combination for a team that wants to run the ball a lot.
41) Tennessee Titans: Dawand Jones, OT, Ohio State
The quarterback has been secured, and now the Titans must work to keep him upright. Whether it be Tannehill or Levis in 2023, the Titans do not have the answer at right tackle, and Dawand Jones is the type of mauler that could really help the Tennessee run game.
42) Green Bay Packers (From CLE via NYJ): Felix Anudike-Uzomah, EDGE, Kansas State
Felix Anudike-Uzomah is a bit of a projection going forward, but he's a nice depth piece for a Packers defense that could use his skill set.
As the great Billy Mays used to say, "But wait, there's more!" After finishing this mock draft, the Jets and Packers finally finalized the Aaron Rodgers trade, so more editing was necessary. Luckily, Anudike-Uzomah was the original selection for the Packers at No. 45. Now, they get him at No. 42.
43) New York Jets: Jalin Hyatt, WR, Tennessee
Jalin Hyatt has a different gear than anybody else in the class. And while he was often mocked in the first round throughout the process, his fit early on in the NFL will be as a field-stretcher, and that is a dangerous thing to draft in the top 32 unless you have an established No. 1.
Well, Garrett Wilson is exactly that. Allen Lazard is a decent No. 2 who is arguably the best blocker in the league at receiver. Mecole Hardman is a decent third option but isn't necessarily a pure deep threat, and the Jets don't like Denzel Mims.
So Hyatt fits a niche the Jets have a need for.
44) Atlanta Falcons: Jack Campbell, LB, Iowa
The Atlanta Falcons might have the most athletic LB duo in league history now, at least on paper. A year ago, they drafted Troy Andersen, who has the highest linebacker RAS ever recorded (10.0). Jack Campbell's 9.98 RAS will give Andersen something to tease him about, but Campbell will likely be the better linebacker in the long run.
45) Green Bay Packers: Adetomiwa Adebawore, DL, Northwestern
Adetomiwa Adebawore is one of the most interesting prospects in the entire class. He isn't necessarily a good football player yet, but we've seen Green Bay take shots on high-upside defensive linemen with outrageous explosiveness in the past.
Adebawore can play anywhere along the defensive front as an athlete, and his never-ending motor should make him a productive player as he potentially grows into a dominant one later on.
46) New Orleans Saints: O'Cyrus Torrence, G, Florida
Absolutely zero Saints fans are comfortable with Andrus Peat and Cesar Ruiz as the starting guards right? RIGHT?!?! Enter O'Cyrus Torrence.
47) Washington Commanders: Joe Tippmann, C, Wisconsin
Christmas came early for the Commanders. The bad man is as good as gone, and the Jets re-signing of McGovern means Joe Tippmann landed softly into Washington's arms.
MORE: List of Washington Commanders Draft Picks in the 2023 NFL Draft
Centers are undervalued by nearly everybody. Heck, we saw arguably the best center prospect of all time fall to the very end of Round 2 because he snapped the ball with the wrong (left) hand. Tippmann is a strong center prospect with scheme versatility due to a good mix of functional athleticism, size, and power.
48) Detroit Lions: Calijah Kancey, DT, Pittsburgh
Calijah Kancey is someone a lot of people love because of his athleticism and pass-rushing upside. The problem is he's likely not a three-down player anytime early in his career because of his skill set.
Simply being small or lacking length is not inherently bad. Some players can utilize the functional length they have to bludgeon blockers or defenders. However, Kancey's lack of length shows on tape a lot, which is why he falls outside of the first round.
But playing alongside a strong group of defensive linemen in Detroit will allow Aaron Glenn the freedom to unleash Kancey's athleticism as a rusher.
49) Indianapolis Colts: Kelee Ringo, CB, Georgia
Personally, this is where the conversation surrounding Kelee Ringo starts for me. He is as big a scheme-specific player as there is in this class, independent of position. And even in the right scheme, Ringo has a lot to learn.
However, Gus Bradley's scheme is the fit, and I have faith that playing alongside guys like Isaiah Rodgers and Kenny Moore II could do Ringo a lot of good.
He's a bit stiff, and he's schizophrenic in coverage. He flashes outrageous processing ability and oftentimes gets into good position along the stem before absolutely losing his mind 80% of the way through a rep. It's one of the most peculiar things I've ever seen before on tape. If his focus can be consistent, Bradley will get the most out of him.
50) Tampa Bay Buccaneers: Matthew Bergeron, OL, Syracuse
Tampa Bay is doubling up on offensive linemen in the first two rounds, addressing their most significant need aside from QB. Matthew Bergeron has played a little bit on both sides of the ball, spending the majority of the past three seasons at Syracuse on the left side.
Bergeron doesn't have outstanding athleticism for the position, making a left tackle role at the NFL level unlikely. However, he is a really clean technician who should be a good professional blocker for a long time, even if it's on the inside.
See where I'm going here? Bring Skoronski and Bergeron in and see who wins the tackle job and who will slide inside, and call it a day on the OL in Tampa Bay.
51) Miami Dolphins: Darnell Washington, TE, Georgia
The Kyle Shanahan tree needs its tight ends to block. There is a reason why Durham Smythe was getting snaps over Mike Gesicki a season ago. There's a reason that despite once having nearly a 1,400-yard season, George Kittle is often relegated to being a sixth offensive lineman.
In other words, there are absolutely zero fits in the 2023 NFL Draft that make more sense than Darnell Washington becoming a Miami Dolphin. It would be a mistake for the NFL to allow it, but it's hard to ignore that the behemoth TE only had 45 career receptions in college.
It may take some time to see production from him as a pass catcher, but he will provide immediate and integral value as a blocker early on. After all, Miami only throws it to two guys anyway.
52) Seattle Seahawks: Julius Brents, CB, Kansas State
Do I really need to even say anything? Julius Brents paired with Tariq Woolen on the outside is outrageous.
53) Chicago Bears (From BAL): Tyrique Stevenson, CB, Miami (FL)
There's been a bit of buzz recently that Tyrique Stevenson could go in the first round, but that seems like lofty expectations for someone who received such little fanfare throughout the process. Yet, Stevenson is really impressive athletically.
The former Georgia Bulldog was one of the top recruits in the nation in 2019, and only Derek Stingley and Andrew Booth edged him in CB rankings. We know the NFL loves pedigree, and Stevenson has it.
But he's technically unrefined and a bit stiff, which for someone who showed his best tape in press-man is not necessarily the best thing in the world.
54) New York Giants (From LAC): Darius Rush, CB, South Carolina
Trade: New York Giants send pick Nos. 57, 209, and a 2024 fifth-rounder for pick Nos. 54 and 239 from the Los Angeles Chargers
The Giants were banking on one of Stevenson or Darius Rush being available for them at No. 57, but Jacksonville loomed ahead of them with a glaring need at cornerback. Darius Rush is a fantastic reactionary athlete who should be productive right away in Wink Martindale's aggressive coverage scheme.
He'll need to become more comfortable playing man coverage from depth, but he can survive from the jump in press coverage because of his long, wiry frame and solid technique up close.
55) Detroit Lions (From MIN): Tucker Kraft, TE, South Dakota State
There is a ton of buzz around Sam LaPorta, but I preferred Tucker Kraft's tape, personally. I believe the South Dakota State TE is also a better fit in Detroit than LaPorta. The Lions traded away an inconsistent blocker who they spent a first-round pick on a few years back, although he produced as a receiver.
While they were likely just moving early to get some compensation because they knew they weren't extending him, it appears the blocking side of things could be a necessity for them.
In poetic fashion, the selection they received in the T.J. Hockenson trade ends up being another TE.
56) Jacksonville Jaguars: Clark Phillips III, CB, Utah
Darious Williams has played better on the outside than in the slot throughout his NFL career, despite being somewhat undersized. That allows Jacksonville, who needs help on the back end, to draft a really, really good football player who just so happens to be very small and a bit unathletic, at least on paper.
But Clark Phillips III is so quick-witted that the lack of size and long speed did not matter in college. In terms of just being a football player, few did it better than Phillips. He matched up against the opponent's best receiver and usually shut them down.
57) Los Angeles Chargers (From NYG): Derick Hall, EDGE, Auburn
Derick Hall could learn a lot from Khalil Mack. Mack, like Hall, is a shorter edge defender with a good wingspan and solid explosiveness. While it's obvious that Mack was the superior prospect and will likely remain the better pro, Hall could and should use Mack as an example of how to maximize his natural leverage and length as a player.
The Chargers need some depth at the position. And although the secondary remains a need for them, the Chargers' current edge rushers haven't necessarily been an example of good health over the past few seasons.
58) Dallas Cowboys: Steve Avila, G, TCU
There is no guarantee that Steve Avila is still around at 58. It's hard to pinpoint when the guards will start to come off the board. Perhaps the lack of perceived skill at the position in the draft will create a supply and demand issue, but the WR class of free agency didn't, so the league may be wiser than we think.
MORE: List of Dallas Cowboys Draft Picks in the 2023 NFL Draft
Avila, like Mayer, has been linked to the Cowboys for some time now. Dallas could use an addition to the offensive line that allows them to put their best five on the field, and adding a starting-caliber guard frees them up to do exactly that.
59) Buffalo Bills: Trenton Simpson, LB, Clemson
Trenton Simpson is not a finished product at linebacker, but Buffalo already has one elite player at the position and is no stranger to sitting and watching a guy develop. Simpson is in the new mold of linebacker that is a bit "undersized," although 235 pounds has become far more normal than 255.
Simpson's most dominant tape comes as a sophomore in 2021. He's an outstanding blitzer, although he likely won't do that too often in Buffalo. He possesses outstanding range and athleticism for the position, and although his responsibilities will be different at the NFL level than they were in college, the same can be said for most college linebackers making the leap.
60) Houston Texans (From CIN): Cedric Tillman, WR, Tennessee
Trade: Houston sends pick Nos. 65 and 188 to Cincinnati for pick 60
Houston wasn't done drafting receivers. Robert Woods might not have much left in the tank, Noah Brown is a JAG, and Nico Collins is not anything resembling a real No. 1 or No. 2, either.
There's hope for John Metchie III, and they already drafted Smith-Njigba in this 2023 NFL Mock Draft. But unless a team has three legitimate targets, it's lacking. Between Smith-Njigba, Metchie, Cedric Tillman, and Dalton Schultz, the Texans have provided an environment that is at least tenable for Hooker to start early on if he can quickly grasp the operation of an NFL offense.
61) Chicago Bears (From SF via CAR): John Michael Schmitz, C, Minnesota
The Bears continue to go all-in on Justin Fields and the trenches by selecting John Michael Schmitz. Schmitz and Tippmann have battled for center supremacy all offseason in the draft community. Chicago receives a player that is well-regarded by many talent evaluators around the league, benefitting from the lack of value the NFL puts on center and a lack of obvious openings at the position around the league.
62) Philadelphia Eagles: Gervon Dexter, DT, Florida
Gervon Dexter has some hilarious tape. It's clear that he is a phenomenal athlete, something the Eagles have consistently been able to maximize from their draftees over the years, particularly on the defensive line.
Like Van Ness, Dexter has the freedom to learn at his own pace playing behind Fletcher Cox and Jordan Davis. The Florida defensive tackle has a long way to go from a consistency standpoint before he can be productive in a full-time role, but allowing him to use his athleticism rotationally should provide good building blocks for him.
Howie Roseman is always thinking about the future, and this is another pick with the future in mind.
63) Kansas City Chiefs: Keeanu Benton, DT, Wisconsin
If Dexter is the high-upside, home-run swing, Keeanu Benton is the double hit into the right-center gap. While Benton has a fantastic frame and good anatomical length, he is often able to maximize that length to its absolute fullest, a trait often underdeveloped in young defensive tackles.
He's not particularly explosive, and he could stand to be a better finisher (particularly because he possesses said length), but he should immediately help the Chiefs' defensive line against the run.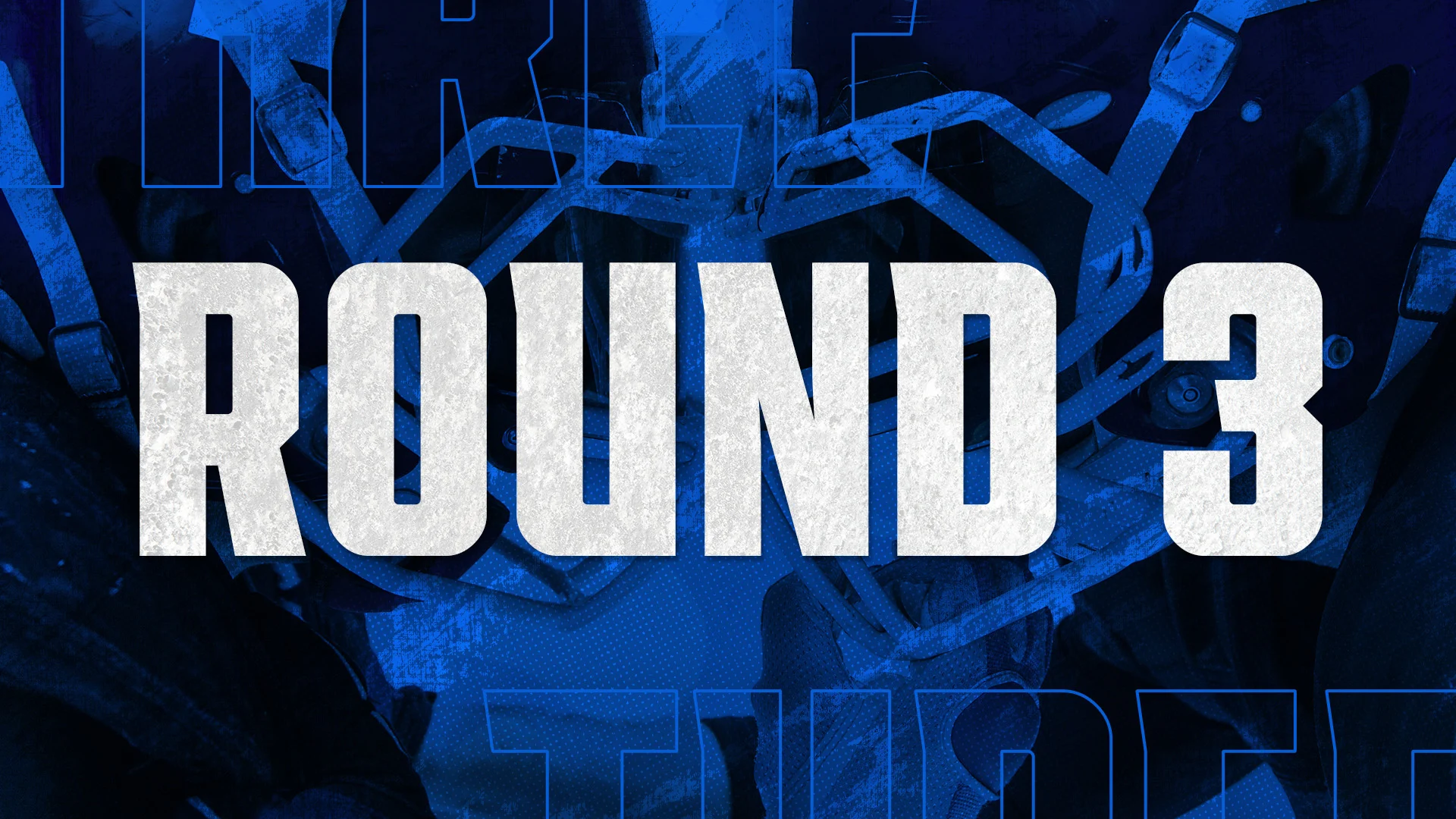 2023 NFL Mock Draft | Round 3
For the sake of my editor's sanity, we will lean toward brevity in Round 3.
64) Chicago Bears: Ji'Ayir Brown, S, Penn State
Ji'Ayir Brown fits right into the top of the second tier of safeties in this draft class. A safety duo is like a marriage, and the Browns plan to bring Brown and Jaquan Brisker back together till retirement does them part.
65) Cincinnati Bengals (From HOU): Zach Charbonnet, RB, UCLA
Cincinnati moved back a few spots because they were comfortable with multiple running backs. However, they were most comfortable with Zach Charbonnet, who may not be dynamic but has outstanding vision and is a seasoned pass catcher.
66) Arizona Cardinals: Drew Sanders, LB, Arkansas
Steve Keim might not be around any longer, but that won't stop Arizona from drafting a hybrid athlete to play linebacker for them. Drew Sanders will likely hear his name called in Round 2, but the NFL has devalued off-ball linebacker to the point where we could be surprised.
67) Denver Broncos (From IND): Tuli Tuipulotu, EDGE, USC
Vance Joseph loves defensive linemen who can play multiple positions. Tuli Tuipulotu has played them all at USC, and it wouldn't hurt Denver to add some depth on the edge.
68) Denver Broncos: Jaylon Jones, CB, Texas A&M
Denver CTL-ALT-DEL their offensive line needs in free agency, something that Sean Payton has never messed around with as a coach. He loves the trenches, but Denver needs someone to play cornerback opposite Patrick Surtain II, so they snag Jaylon Jones in this 2023 NFL Mock Draft.
69) Los Angeles Rams: Cody Mauch, OL, North Dakota State
The Rams need a ton of help, but their offensive line was one of their biggest struggles a season ago, aside from injuries to key players. Cody Mauch is an older prospect who joined North Dakota State as a TE and DE, but he's played on the OL since 2018. He's a fantastic athlete, but his lack of length probably relegates him to the interior.
70) Las Vegas Raiders: Chandler Zavala, G, NC State
Chandler Zavala is a bit of a wild card because there is still needed development, and he's already an older prospect, but that's not unlike many other prospects in this class. Zavala is a powerful blocker who should fit Josh McDaniels' run scheme well.
71) New Orleans Saints: Marvin Mims Jr., WR, Oklahoma
The Saints absolutely nailed the Chris Olave pick a year ago, but they still need more firepower on the offensive side of the ball. Marvin Mims Jr. is the draft's second-best deep threat behind Hyatt.
72) Green Bay Packers (From TEN): Rashee Rice, WR, SMU
Trade: Green Bay sends pick Nos. 78, 170, and 235 to Tennessee for pick No. 72
The Packers need receiver help, and they have a very specific type that they normally like that this draft doesn't possess in high quantities. Rashee Rice doesn't have to be the top target for Green Bay, but he does need to be productive early on as a second or third option behind Christian Watson and Romeo Doubs.
73) Houston Texans (From CLE): Zacch Pickens, DT, South Carolina
The Texans' defensive line needs a little bit of beef. The NFL game must be getting smaller everywhere because even the drafts defensive tackle class largely lacks size. Zacch Pickens adds a presence as a run defender for Houston early on.
74) Cleveland Browns (From NYJ): Zach Harrison, EDGE, Ohio State
Big, long, and powerful isn't a bad combination. Zach Harrison never turned into the next freaky Ohio State edge rusher, but he had his best season in 2022 and was the best defensive line prospect remaining on the board here.
75) Atlanta Falcons: Sydney Brown, S, Illinois
I am higher on Sydney Brown's projection to the NFL level, and I absolutely love him in a Nielsen/Dennis defense. If they stick to mostly MOFC coverages, Brown can thrive in the slot and in the box as a buzz defender.
76) New England Patriots (From CAR): Siaki Ika, DT, Baylor
The Patriots have always been good for deploying true nose tackles that eat space and make life easier for downhill attacking linebackers, and that's exactly what Belichick will look to get from Siaki Ika.
77) Los Angeles Rams (From NE via MIA): Antonio Johnson, S, Texas A&M
The Rams head back to the defensive well and select Antonio Johnson, who should start alongside Jordan Fuller immediately in Raheem Morris' defense.
78) Tennessee Titans (From GB): Trey Palmer, WR, Nebraska
We are trying to build some semblance of an offense here. A team that wants to attack with crossing patterns over the middle needs a player to take the top off of the defense, which Trey Palmer does.
79) Indianapolis Colts (From WAS): Jonathan Mingo, WR, Ole Miss
Jonathan Mingo was born to be a Colts receiver. And if the Tennessee Titans didn't already have a similarly-built receiver in Treylon Burks, they would have drafted him. Mingo is a bit of a blank slate, but the Colts could hit big if he realizes his athletic potential.
80) Indianapolis Colts (From PIT): Emil Ekiyor Jr., G, Alabama
The Colts ended up with back-to-back picks from their trade with Pittsburgh, and they use their second selection to address their need on the interior with Emil Ekiyor Jr.
81) Arizona Cardinals: Jayden Reed, WR, Michigan State
Jayden Reed is one of the most underrated receivers in this class, and I'm not quite sure why. He possesses good speed, tracking, and sideline awareness as a downfield threat but is also a good route runner with average size. He even provides value as a return man, giving the Cardinals more value.
82) Tampa Bay Buccaneers: Tank Bigsby, RB, Auburn
The Buccaneers have done their homework on the running backs in this draft class, but taking one before here seems like a bad use of resources, given the team's current trajectory. Tank Bigsby can provide a solid floor from the position early on.
83) Seattle Seahawks: Devon Achane, RB, Texas A&M
Seattle already has one big-play threat at running back with Kenneth Walker, so why not double that with Devon Achane, who is a bolt of lightning in the backfield?
84) Miami Dolphins: Jordan Battle, S, Alabama
Jordan Battle is probably never going to be a Pro Bowl-caliber player. But Battle is probably never going to play an NFL down at anything less than a starter level, either. He's simply a good football player.
85) Los Angeles Chargers: Sam LaPorta, TE, Iowa
Gerald Everett is on the final year of his deal, and Moore's offense has always featured a relatively high-volume pass-catching target at tight end. This fit gives Sam LaPorta a year to develop before being thrust into the starting lineup.
86) Baltimore Ravens: Byron Young, EDGE, Tennessee
The Ravens add a bit of depth on the edge with Tennessee's Byron Young — not to be confused with Alabama's Byron Young. The Ravens like athletes at the position and won't be upset about having to develop someone like Young.
87) Minnesota Vikings: Tyler Scott, WR, Cincinnati
Tyler Scott has gotten lost in the shuffle here a bit, but he is a really solid pick for Minnesota in this 2023 NFL Mock Draft. Scott is as undersized as the rest of the class, but he has the athleticism and route-running chops to be a complement for Justin Jefferson while adding some needed juice to the Vikings' lackluster receiving corps.
88) Jacksonville Jaguars: Colby Wooden, DL, Auburn
Colby Wooden is a defensive lineman more than he is a defensive end or defensive tackle. In a league moving toward more TITE front looks, is a 4i considered a defensive end or a defensive tackle? Wooden likely slides inside more than outside, but his length should be a weapon as a rotational player and possible starter as an edge-setter.
89) New York Giants: Noah Sewell, LB, Oregon
The Giants' linebacking corps is far better than it was six months ago, but they could still use some young talent injected into it. Noah Sewell is a bit of an old-school linebacker.
90) Dallas Cowboys: A.T. Perry, WR, Wake Forest
The Dallas Cowboys have lacked a big, fast wide receiver for a long time now. However, Mike McCarthy has always been a fan of that archetype, and A.T. Perry provides the Cowboys with more than just a vertical decoy.
91) Buffalo Bills: Xavier Hutchinson, WR, Iowa State
Xavier Hutchinson is a strong player with decent athleticism and physicality. But he's probably never going to be anything more than a low-end No. 2. The Bills certainly don't need a No. 1, but where Bills fans loath Gabe Davis' "inconsistencies," Hutchinson can be a more even-keeled player, albeit in a different role.
92) Cincinnati Bengals: Daiyan Henley, LB, Washington State
The Bengals love their linebackers who used to play other positions. Daiyan Henley used to play wide receiver, nickel, and safety for Nevada before moving to linebacker. He's an outstanding athlete, but it's unlikely that he'll put on too much more muscle on his frame, given how maximized he is already. A bodybuilding career after the NFL shouldn't be ruled out.
93) Carolina Panthers (From SF): Andre Carter II, EDGE, Army
Andre Carter II is a better prospect than the sum of his NFL Draft prep. Service academy members will never be able to get a leg up in that regard. But Carter's loss is the Panthers' gain.
94) Buffalo Bills (From PHI): Zach Evans, RB, Ole Miss
The Bills have been loosely linked to running backs much earlier in the draft, although the names they have on the depth chart don't need improving upon on the surface. However, Having inexpensive backs in James Cook and Zach Evans over the next few seasons is a more cost-effective way to go rather than bringing veterans in.
95) Kansas City Chiefs: Byron Young, DT, Alabama
Step aside, Connor McGovern(s). You're no longer the top-tier, same-name players. Byron Young adds another solid point-of-attack winner, this time in a sub-300-pound package. While Benton will play deep on the interior, Young can align as a 3-technique or as a defensive end in odd fronts as a 5-technique.
96) Arizona Cardinals: JL Skinner, S, Boise State
JL Skinner might not play in 2023 after tearing his pectoral during pre-draft training, but that's no skin off the Cardinals' back. They won't be competing in 2023 anyway, and Skinner has sky-high potential on the back end.
97) Washington Commanders: Kobie Turner, DT, Wake Forest
The Commanders have their two starting defensive tackles that are absolute menaces when rushing the passer. However, Kobie Turner could be added to the rotation (on a limited basis because the Commanders play their DL to near exhaustion) to be a strong run defender, particularly if he can remain assignment-sound.
98) Cleveland Browns: Jaquelin Roy, DT, LSU
The Browns only have two picks in this mock draft, and they used both on the defensive line. Jaquelin Roy reminds me of Shy Tuttle, a defensive tackle who will likely never add anything as a pass rusher but could prove to be one of the more impressive run defenders in the league.
99) San Francisco 49ers: Jartavius Martin, DB, Illinois
Jimmie Ward followed DeMeco Ryans to Houston, so the 49ers drafted his replacement with their first pick. Jartavius Martin played in the slot for Illinois and has a cornerback skill set, but his high-IQ play and shotty turn and locate skills project him as a more full-time safety at the next level.
100) Las Vegas Raiders (From KC): Jammie Robinson, S, Florida State
Jammie Robinson can do a little bit of everything in coverage, but he doesn't have the athletic potential to be much more than an average starter. However, with the Raiders' offseason and mock draft additions to the secondary, an eventual starter is all Las Vegas needs.
101) San Francisco 49ers: YaYa Diaby, EDGE, Louisiana
YaYa Diaby is the perfect developmental pass rusher, except he's already almost 24. But alas, that is the way of the NFL Draft world over the next few years as an influx of fifth- and sixth-year seniors hit the market. From a size, length, and athleticism perspective, Diaby is an outstanding fit in San Francisco.
102) San Francisco 49ers: Tyler Steen, OT, Alabama
Tyler Steen played left tackle for Alabama, but he'll need to compete on the right side for the 49ers, who have an obvious need at the position this offseason.
Listen to the PFN Scouting Podcast
Listen to the PFN Scouting Podcast! Click the embedded player below to listen, or you can find the PFN Scouting Podcast on iTunes, Spotify, and all major podcast platforms.  Be sure to subscribe and leave us a five-star review! Rather watch instead? Check out the PFN Scouting Podcast on our Scouting YouTube channel.