The NFL draft is less than a month away, and NFL mock drafts are coming in hot and heavy. There is still a lot that can happen between now and the end of April — in terms of free agency and the trade market — that could change the landscape of the draft. But it's always fun to look at the why regarding picks outside of the first round.
Many Round 1 selections are redundant at this point in the process. So why not spend more time discussing later picks and the few outside-the-box selections from the top 31 in this 2023 NFL Mock Draft?
2023 NFL Mock Draft | Round 1
1) Carolina Panthers (From CHI): C.J. Stroud, QB, Ohio State
The first pick in the NFL draft isn't necessarily chalk, but it certainly feels as though C.J. Stroud is the leader in the clubhouse. Everyone talks about his gem of a game against Georgia, but his Michigan tape was even more special.
2) Houston Texans: Bryce Young, QB, Alabama
Honestly, if Bryce Young were 6-foot-3, he'd be the first pick in the draft, and there's a chance he'd be talked about in the same breath as Trevor Lawrence. But the fact is his size is a complete outlier, and with a prospect as clean as Stroud, it simply doesn't make sense for Carolina to take the risk.
3) Indianapolis Colts (From ARZ): Anthony Richardson, QB Florida
Trade: Indianapolis trades pick Nos. 4, 79, 138, and a 2024 third-round pick to the Cardinals for pick No. 3
There was a bidding war for the Cardinals' top-three pick in this 2023 NFL Mock Draft. Although this is a slightly more significant trade package than the Bears and 49ers trade back in the day, multiple teams wanted to move up for Anthony Richardson.
Richardson's skill set matches perfectly with Shane Steichen's vertical passing attack, and his athleticism paired with Jonathan Taylor will cause defensive fits vs. the run.
4) Arizona Cardinals: Will Anderson Jr., EDGE, Alabama
The Arizona Cardinals were offered more from other teams. In this fairy tale, the Lions, Titans, and Jets (who do NOT yet have Aaron Rodgers) all made offers.
MORE: FREE Mock Draft Simulator With Trades
But the Cardinals weren't missing out on Will Anderson Jr. The Alabama pass rusher is a menacing fit for Jonathan Gannon's defense. He's an unbelievable run defender independent of being a bit on the lighter side, and he'll finally have the chance to pin his ears back again consistently at the next level.
5) Seattle Seahawks (From DEN): Jalen Carter, DT, Georgia
Pete Carroll and John Schneider have a history of rostering interesting characters. Jalen Carter might be the best player in this draft class, and paired alongside Dre'Mont Jones, he would provide the Seahawks with one of the more terrifying defensive interiors in the NFL.
6) Detroit Lions (From LAR): Christian Gonzalez CB Oregon
Dan Campbell did his best to throw folks off the Carter trail with his most recent comments. "We talked to a teammate of his the other day, and, man, he told us some things we didn't know," Campbell told reporters. "That nobody probably would've known. It was like, 'Oh, that's interesting.'"
Sounds like a man trying to plant a seed of doubt in Seattle and Arizona. Hindsight is a real charlatan sometimes. Getting to pick No. 18 and seeing the players remaining on the board at cornerback caused an audible sigh. However, that doesn't take away from the fact that Christian Gonzalez is an outstanding fit in Aaron Glenn's defense.
7) Las Vegas Raiders: Peter Skoronski, OL, Northwestern
The Raiders need offensive line help. However, Kolton Miller locks down the left side, and Jermaine Eluemunor was surprisingly good on the right side for Las Vegas a season ago. That brings us to Peter Skoronski, who might be the closest thing the NFL has seen to Zack Martin since … Zack Martin.
8) Atlanta Falcons: Tyree Wilson, EDGE, Texas Tech
The Atlanta Falcons had a difficult decision to make with the eighth pick. Do they draft the smaller Nolan Smith, who is a more finished product that could contribute immediately in a plethora of ways, or do they swing for the fences on the athletic phenom in Tyree Wilson?
Well, they went with Wilson, and that's a fine thought process. Wilson is definitely on the medium-rare side, but like a well-seasoned Ribeye, medium-rare is a perfect temperature. Wilson's length, powerful hands, and ability to convert speed to power will play immediately at the next level while he sharpens the rest of his tool kit.
With smaller, bendier rushers like Lorenzo Carter and Arnold Ebiketie, and DeAngelo Malone already on the roster, Wilson can play a more versatile role shaded inside the tackle and as a traditional outside linebacker
9) Chicago Bears (From CAR): Paris Johnson Jr., OT, Ohio State
We don't need much explanation for this. Chicago is going all-in on Justin Fields, and nothing at this point is more important than upgrading the offensive line. Paris Johnson Jr. has experience at right guard and left tackle.
Matt Eberflus has already discussed potentially moving Braxton Jones to the right side. "That's all open right now," Eberflus said via Jason Lieser of The Chicago Sun-Times. "We have to go through the draft and see what we do there."
10) Philadelphia Eagles (From NO): Nolan Smith, EDGE, Georgia
The rich just seem to keep getting richer. Do the Philadelphia Eagles need another outsider linebacker/defensive end who can win with speed, power, bend, and technique? No. Haason Reddick and Josh Sweat are both outstanding players. Brandon Graham and Derek Barnett both remain productive as well.
But there is no such thing as too many pass rushers, and Nolan Smith might be the best pure rusher in the class, including Anderson, who is the better overall player.
11) Tennessee Titans: Will Levis, QB, Kentucky
If the Tennessee Titans' offensive structure remains similar to its current form, there are few better schematic fits for Will Levis. While he is certainly not for every franchise, many have likened him to Ryan Tannehill but with a much more impressive arm.
He's big, athletic, and quite adept at attacking the middle of the field, even if he needs to work on his touch at times.
12) Houston Texans (From CLE): Jaxon Smith-Njigba, WR, Ohio State
There might not be a better player-to-team fit than Jaxon Smith-Njigba and the Texans if they draft Young. The Ohio State receiver is already a professional route runner and separator, and I can already see Young planting passes all around the field as Smith-Njigba is coming out of his break.
13) New York Jets: Broderick Jones, OT, Georgia
Both guard spots are locked down in New York, but both tackle spots are a concern for the Jets. We hope the best for Mekhi Becton's injury recovery and body recomposition, but teams much prepare for any and every eventuality. Thus, NY takes Broderick Jones to fill one of the two book ends.
14) New England Patriots: Devon Witherspoon, CB, Illinois
The Patriots have a long history of turning late-round picks and even undrafted players into superstar cornerbacks, but they've often struggled with higher picks.
That won't be the case with Devon Witherspoon, whose likeness to Jaire Alexander cannot be overstated. He's a gnat in man coverage and would fit perfectly in Bill Belichick's defense.
15) Green Bay Packers: Michael Mayer, TE, Notre Dame
Although I personally view drafting tight ends akin to drafting running backs in the first round (for completely different reasons), Michael Mayer is an outstanding player who will help Jordan Love early on. While it may not feel like the best value, there isn't a receiver who fits the Green Bay mold that's worth the 15th pick, either. Going TE-WR in the first two rounds could be the best of both worlds for the Packers.
16) Washington Commanders: Lukas Van Ness, EDGE, Iowa
Lukas Van Ness has a long way to go before he reaches his athletic ceiling. He's an absolute freak, but he is incredibly raw as a pass rusher, and his natural power is too often negated by poor technique. But he's explosive with outside-in capabilities. The Commanders don't have any depth on the edge.
MORE: 2023 NFL Draft Order
This would allow Van Ness to progress at a slower pace in Year 1 in a rotational role before likely being thrust into a starting role next season as the Commanders face expiring contracts for Montez Sweat and Chase Young (potentially).
17) Pittsburgh Steelers: Myles Murphy, EDGE, Clemson
Like the Commanders, Pittsburgh plays their defensive linemen at a ridiculous rate. But it would behoove them to have a more significant rotation to keep T.J. Watt and Alex Highsmith fresh.
Myles Murphy possesses great power in his 270-pound frame, so he could also be someone Pittsburgh lines up as a 4i or 5-technique, holding down the strong side of the formation.
18) Detroit Lions: Darnell Washington, TE, Georgia
The transition from college to pro football for tight ends is among the most difficult of any position. To be an expert at something, one must dedicate an excruciating amount of time to it. Receivers spend their lives running routes and catching passes. Offensive tackles spend theirs working on footwork and striking. Tight ends are asked to do both. It's practically an impossible task.
When we've seen tight ends be productive early recently, they haven't been first-round players. But they all have one thing in common: Each is an elite athlete in one way or another. Darnell Washington is a freak among freaks. While blocking will be far more difficult at the next level, Washington was outstanding in that respect at Georgia.
19) Tampa Bay Buccaneers: Darnell Wright, OT, Tennessee
With experience at both left and right tackle for Tennessee, Darnell Wright realistically provides an option for Tampa Bay on either side, depending on what they and Tristan Wirfs want to do regarding what side he plays with Donovan Smith's departure.
20) Seattle Seahawks: Adetomiwa Adebawore, DL, Northwestern
Seattle turned Poona Ford and Al Woods into Dre'Mont Jones, Jalen Carter, and Adetomiwa Adebawore. Phew!
Ford was short and stocky, but he owned good length, natural leverage, and strong pad level. Adebawore is either one of the most explosive defensive tackles of all time, or he's one of the most explosive defensive ends of all time. The fact is, he's a freak.
There are so many ways that Seattle could deploy their army of defensive linemen in 2023 if the board falls like this.
21) Los Angeles Chargers: Brian Branch, DB, Alabama
If Brian Branch were an elite athlete, we'd talk about him the same way we talked about Minkah Fitzpatrick. But Branch has more "dawg" in him than anybody else in this class. It's impossible to be a bowling ball these days, but the Crimson Tide defensive back brings as much legal physicality to the game as possible. Alongside Derwin James, Alohi Gilman, and J.T. Woods, there is a lot Brandon Staley can do defensively on the back end.
22) Baltimore Ravens: Bryan Bresee, DL, Clemson
As football becomes more and more positionless, writing about the game becomes as frustrating as it is rewarding. Yes, Bryan Bresee was a defensive tackle for Clemson. However, some of his best tape actually came from him playing as a 5-technique, and he has the length, strength, and athletic ability to blur the line between EDGE and DT. Injuries and personal tragedy harmed his production in 2022, but that could mean Baltimore gets him at a discount.
23) Minnesota Vikings: Hendon Hooker, QB, Tennessee
Hendon Hooker's ACL tear certainly put a damper on what was a fantastic collegiate season. Hooker is a difficult projection because of the Volunteers' offense. He's also an athlete coming off a serious knee injury, and he's already an older prospect as it is.
But man, he has it all. And while Minnesota could improve their team immediately by drafting a cornerback, allowing Hooker time behind Kirk Cousins is a really soft landing for the QB, and allows Minnesota to finally look to the future at the position.
24) Jacksonville Jaguars: Joey Porter Jr., CB, Penn State
Joey Porter Jr. must take strides in his game to become a consistent player in coverage, but the Jaguars have earned our faith in their ability to propel cornerbacks forward. Tyson Campbell has grown into a fantastic player in Jacksonville, and Porter Jr. has the potential to be even better.
25) New York Giants: Deonte Banks, CB, Maryland
I lied when I said Smith-Njigba was the best player/team fit in this mock draft. A Deonte Banks pairing with Wink Martindale is a match made in heaven. Banks was born to play press-man with absolutely no help over the top. While he's not without flaws, he also has provided some of the more hilarious press coverage reps in the past half-decade, where Big Ten WRs ended up a yard in the backfield instead of out on a route.
26) Dallas Cowboys: Mazi Smith, DT, Michigan
The extinction of the space-eating nose tackle is nigh. The time of Jordan Davis, Vita Vea, and Dexter Lawrence is already upon us. Defensive linemen continue to get freakier and freakier as athletes, and Mazi Smith is another one of those players. He must find consistency at the next level, but he has the talent to be a difference-maker up and down Dallas' DL.
27) Buffalo Bills: Quentin Johnston, WR, TCU
Quentin Johnston is pretty rough around the edges, but aside from Stefon Diggs, who isn't on the Buffalo offense? Bills fans can think of him as an eventual replacement for Gabe Davis — if they plan not to pay him — but with the after-catch ability folks believed we would see from Laviska Shenault. Johnston can make an immediate impact as a downfield target for Josh Allen, receiving manufactured touches as he improves as a route runner.
28) Cincinnati Bengals: Bijan Robinson, RB, Texas
At some point, the talent and value meet, right? Admittedly, this is an underwhelming draft class. The Bengals are getting, at worst, a top-10 player in this class, if not a top-three player. But Bijan Robinson just happens to play running back. He will be an inexpensive bell cow for the next four years.
MORE: 2023 NFL Draft Big Board
That's important when Cincinnati is staring at monstrous contracts looming for Joe Burrow and Ja'Marr Chase. And just maybe cutting ties with Joe Mixon can free up enough money to pay Tee Higgins?
29) New Orleans Saints (From SF via MIA via DEN): Calijah Kancey, DT, Pittsburgh
There are few players in the 2023 NFL Draft class who are as boom/bust as Pittsburgh's Calijah Kancey. The undersized defensive tackle doesn't have the length to play on the edge as a five-technique, so he's relegated to the interior. And while he's as explosive as they come, his length is a problem on tape.
Getting with a team like the Saints, who have been able to let guys like David Onyemata produce pressure on the interior, is Kancey's best hope for carving out a difference-making role.
30) Philadelphia Eagles: Cam Smith, CB, South Carolina
Cam Smith is an interesting evaluation. He's played all over the secondary for South Carolina — on the outside and in the slot. But while in the slot, he'd often play from a Gregg Williams-like depth, and he sees the game like a coach. In an underwhelming safety class, Smith could potentially be a do-it-all defensive back for Philadelphia until they finally move on from Darius Slay and James Bradberry.
31) Kansas City Chiefs: Kelee Ringo, CB, Georgia
No player in the entire draft class was more frustrating to watch than Kelee Ringo. The curveball he threw everyone by not testing like a freak didn't quell concerns. It's almost as if he has ADHD in coverage. He'll display outstanding communication and intelligence in coverage for 75% of a rep and then lose his mind. He's a bit stiff, but like Tyson Campbell in Jacksonville, it's not so bad that he can't be successful at the next level.
He's risky, but the way he handled the complex Georgia defense provides hope for his ability to play under Steve Spagnuolo.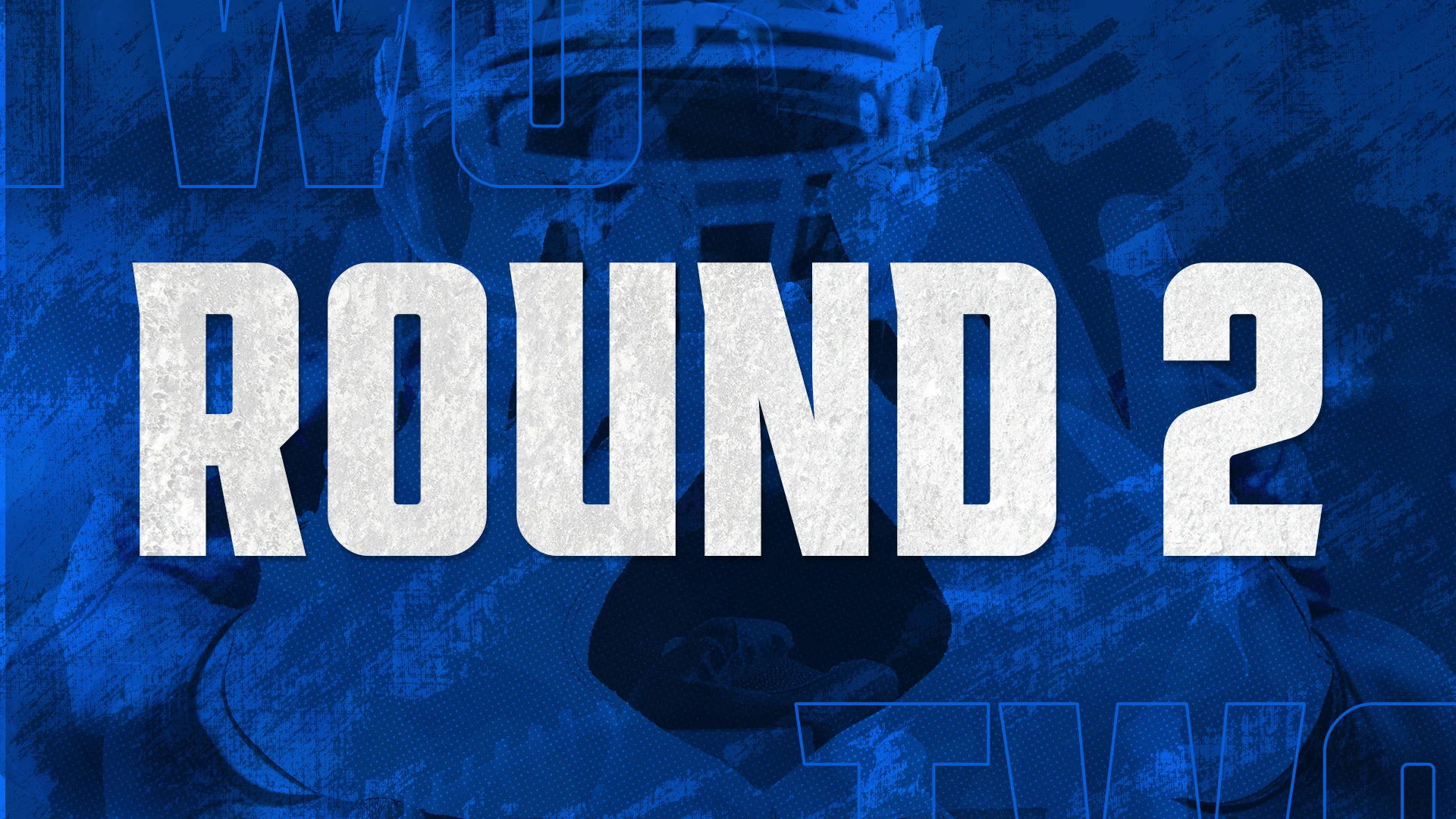 2023 NFL Mock Draft | Round 2
32) Pittsburgh Steelers (From CHI): DJ Turner, CB, Michigan
DJ Turner was incredibly underrated as a prospect until about the last week. Did Marvin Harrison Jr. and Emeka Egbuka dunk on his head a few times despite being step-for-step in coverage? Yes, but they were arguably the two best wide receivers in college football.
Turner is incredibly quick and sticky in coverage. While he's definitely undersized, Pittsburgh paid fellow slender man Levi Wallace in free agency. In the end, good players are good players.
33) Houston Texans: Will McDonald IV, EDGE, Iowa State
DeMeco Ryans doesn't have his Nick Bosa in Houston, but he might have drafted his Samson Ebukam with Will McDonald IV. McDonald was hidden in Iowa State's defense this season as a two-gapping 4i and 5-technique, but when he got to pin his ears back, he showed flexibility and some impressive hands as a rusher.
34) Arizona Cardinals: Isaiah Foskey, EDGE, Notre Dame
Jonathan Gannon already got his version of Haason Reddick, but the Cardinals' defense needs way more than a single edge rusher. Isaiah Foskey provides length and power as a traditional defensive end, giving him the versatility to play in multiple fronts.
35) Indianapolis Colts: Jalin Hyatt, WR, Tennessee
The Colts have often opted for big, physical receivers who can work over the middle well. Steichen's offense seeks a player like Jalin Hyatt, who has the speed to take the top off a defense on every down. This allows Alec Pierce freedom to be more of a three-level threat alongside Michael Pittman Jr.
36) Los Angeles Rams: Anton Harrison, OT, Oklahoma
The Rams need a bit of everything if they're going to turn things around in Los Angeles. But the first thing they must do is rebuild an offensive line that has dissolved over the past few seasons. Anton Harrison is still growing into a technically-sound pass protector with his lower half, but he has all the athleticism necessary to succeed at the NFL level.
37) Seattle Seahawks (From DEN): Jordan Addison, WR, USC
Holy crap, this feels illegal. Jordan Addison didn't test particularly well and is confirmed "smol," but his ability to separate is practically unrivaled in the class. Despite his size, the PFN consensus board has him ranked as the 17th-best player in the class and the No. 2 WR. He'll fit immediately into the slot in Seattle as a phenomenal third option alongside Tyler Lockett and DK Metcalf.
38) Las Vegas Raiders: John Michael Schmitz, C, Minnesota
Josh McDaniels is one of the best run-game architects in the NFL. Adding John Michael Schmitz to anchor the offensive interior is an outstanding fit for Las Vegas. He flourishes as a run blocker in man and zone schemes while providing a sturdy frame in pass protection.
39) Carolina Panthers: Zay Flowers, WR, Boston College
Finding young receivers who easily get open should be the Panthers' priority if they want Stroud to have immediate success. Adam Thielen helps as a red-zone target and a nice veteran option, but he's no spring chicken. Like every other good receiver in this class, Zay Flowers is small. But he is explosive and technical enough to win in the slot or on the outside.
40) New Orleans Saints: Keion White, EDGE, Georgia Tech
The Saints have enough pass rushers on the outside to survive the season, but Cameron Jordan won't be around forever. If we know one thing about Dennis Allen, it's that he wants big, long, athletic defensive ends. Keion White still has a lot to learn as a 24-year-old rookie, but the hybrid interior/exterior player fits the Saints' mold to a tee.
41) Tennessee Titans: Dawand Jones, OT, Ohio State
The Tennessee Titans need to revamp their offensive line. They're an old-school, run-first offense that likes to keep the clock running and pick on second-level defenders with play action. The Titans have a lot of names on the offensive line, but very little that has resembled high-end NFL talent thus far. Dawand Jones is a massive step in the right direction.
42) New York Jets (From CLE): BJ Ojulari, EDGE, LSU
BJ Ojulari has the tape to be a first-round pick in this draft class, but he bombed testing at the NFL Combine. While other teams load up on freak athletes, Ojulari is a "trust the tape" type prospect. Maybe he and his brother, Giants EDGE Azeez Ojulari, can go halfsies on a place together?
43) New York Jets: Gervon Dexter, DT, Florida
Gervon Dexter is a bit raw, but we're talking about a head coach in Robert Saleh that will be a skeleton waiting at the table for Somolon Thomas to reach his ceiling as a player. Dexter fits the only massive need on the Jets' defense, and he has intriguing upside to go beside Quinnen Williams.
44) Atlanta Falcons: Cedric Tillman, WR, Tennessee
There's no guarantee that Cedric Tillman wasn't the better of the two draftable Tennessee wide receivers. Tillman is a great athlete with outstanding size, something Arthur Smith seems to like in his pass catchers.
45)  Green Bay Packers: Trey Palmer, WR, Nebraska
The Packers are cursing up a storm after missing out on Tillman, but Trey Palmer is a fun player, too. The Packers are coming off a draft and a season spotlighting a fast, raw receiver in Christian Watson. Matt LaFleur knows how to utilize speed, and Palmer has that in droves.
46) New England Patriots: Jack Campbell, LB, Iowa
Yes, it was the Patriots' offense and not their defense that let them down a season ago. But in adding Witherspoon and Jack Campbell they arguably got two players that are the best at their respective positions.
47) Washington Commanders: Julius Brents, CB, Kansas State
The Commanders clearly like length at cornerback. Think of Julius Brents as a much more explosive version of Benjamin St-Juste, but not yet as good a football player. With 34-inch arms at just shy of 6-foot-3, he has all the length and more. Add in elite explosiveness, and Washington is looking at a canvas that could end up resembling the Mona Lisa.
48) Detroit Lions: Trenton Simpson, LB, Clemson
Trenton Simpson is what teams look for in a modern linebacker. He's an incredible athlete who blitzes well and thrives in man coverage. He still has a lot to learn, but his athleticism is a great starting point.
49) Pittsburgh Steelers: Drew Sanders, LB, Arkansas
Drew Sanders is a Wisconsin LB/EDGE who just happened to go to Arkansas instead. He's played on the edge and off the ball, and he thrives as a run defender.
50) Tampa Bay Buccaneers: O'Cyrus Torrence, OG, Florida
O'Cyrus Torrence is a really good football player held back by the fact that he wasn't ever an offensive tackle in college. Many teams love that type of position flexibility. Luckily for him, the Buccaneers desperately need a starting guard, and Torrence fits right in as a downhill gap blocker.
51) Miami Dolphins: Matthew Bergeron, OT, Syracuse
Miami was put on their back foot in the 2023 NFL Draft because they got caught flirting with married men, so Chris Grier needs to hit with what little capital they have. With a few different holes on the offensive line, Matthew Bergeron could fit at right tackle or at left guard, depending on how he performs during camp.
52) Seattle Seahawks: Tyrique Stevenson, CB, Miami (FL)
The Seahawks need a second outside cornerback, and Tyrique Stevenson is a second-round cornerback over 6-foot with nearly 33-inch arms and great athleticism. Done.
53) Chicago Bears (From BAL): Jahmyr Gibbs, RB, Alabama
A backfield duo with the home-run potential of Fields at QB and Jahmyr Gibbs will have folks in Indianapolis and Chicago Spider-Man memeing one another. Gibbs is an outstanding prospect who just happens to play a position that's been devalued. But Chicago is one of the few teams that is legitimately dangerous on the ground and could be terrifying with Gibbs.
54) Los Angeles Chargers: Marvin Mims, WR, Oklahoma
Speed, meet the LA receiving corps. LA receiving corps, meet speed. I'm glad you two could finally become acquainted. Now, stop wasting the QB with a howitzer arm on Sparrows. Marvin Mims gives the Chargers the requisite juice they need to unlock the offense vertically and horizontally.
55) Detroit Lions (From MIN): Keeanu Benton, DT, Wisconsin
The Lions need some complementary pieces alongside the defensive front. Keeanu Benton might not have the upside of a Pro Bowler, but he should be able to contribute as a run defender early on while he improves his pass-rush plan and hand usage.
56) Jacksonville Jaguars: Felix Anudike-Uzomah, EDGE, Kansas State
Felix Anudike-Uzomah helps the Jaguars precisely where they need it: pass rush. He's a below-average run defender, but the Jaguars' biggest issue a season ago was finishing at the QB. Although inconsistent, Anudike-Uzomah exhibits high-end pass-rushing traits.
57) New York Giants: Cody Mauch, OL, North Dakota State
With arms coming in under 33 inches from an FCS school, Cody Mauch likely won't be an NFL offensive tackle. However, he should find a home on the interior, and the Giants just so happen to have a gaping need at center and a potential need at guard.
58) Dallas Cowboys: Steve Avila, G, TCU
The trip from Fort Worth to Arlington isn't very far. The Dallas Cowboys' offensive line might be set already, but if it is, it likely won't look the same in October. Tyron Smith is still their best option at left tackle with Tyler Smith at left guard, but Tyron can't stay healthy, which means Steve Avila will find himself as the starting left guard sooner rather than later.
59) Buffalo Bills: Emmanuel Forbes, CB, Mississippi State
Earlier, when the Steelers selected Turner, I talked about them not necessarily disbarring CBs because of weight. Wallace was originally a Buffalo Bill, and Emmanuel Forbes sure looks a lot like Wallace on the football field. Forbes is a better prospect, but Wallace was a good player at Alabama and a solid starter for Buffalo. Forbes could be even better.
60) Cincinnati Bengals: Dalton Kincaid, TE, Utah
Dalton Kincaid might be right there with Mayer as the best tight end prospect in the class, but he's also an older player who was unable to test athletically due to injury. The Bengals are no stranger to drafting tight ends early, but this time the value is actually on their side.
61) Chicago Bears (From SF via CAR): Zacch Pickens, DT, South Carolina
The Bears desperately need to rejuvenate their defensive tackle group, and Zacch Pickens could be the start. He needs to become far more consistent at the NFL level, but the tools and flashes are all there.
62) Philadelphia Eagles: Josh Downs, WR, North Carolina
Josh Downs is one of the smallest receivers in the class, but he is an absolute playmaker and should fit right into the slot for the Eagles. He feels like a miniature version of A.J. Brown, in that he is a physical presence for the position, despite his diminutive stature.
63) Kansas City Chiefs: Sydney Brown, DB, Illinois
Sydney Brown is as much a safety as I am a Twitch streamer. I have an account, and, at times in my life, have done it consistently. But I haven't used it in quite some time. Brown, like seemingly every safety in this class, is actually a slot player. But athletically and physically, Spagnuolo can have a lot of fun moving him around.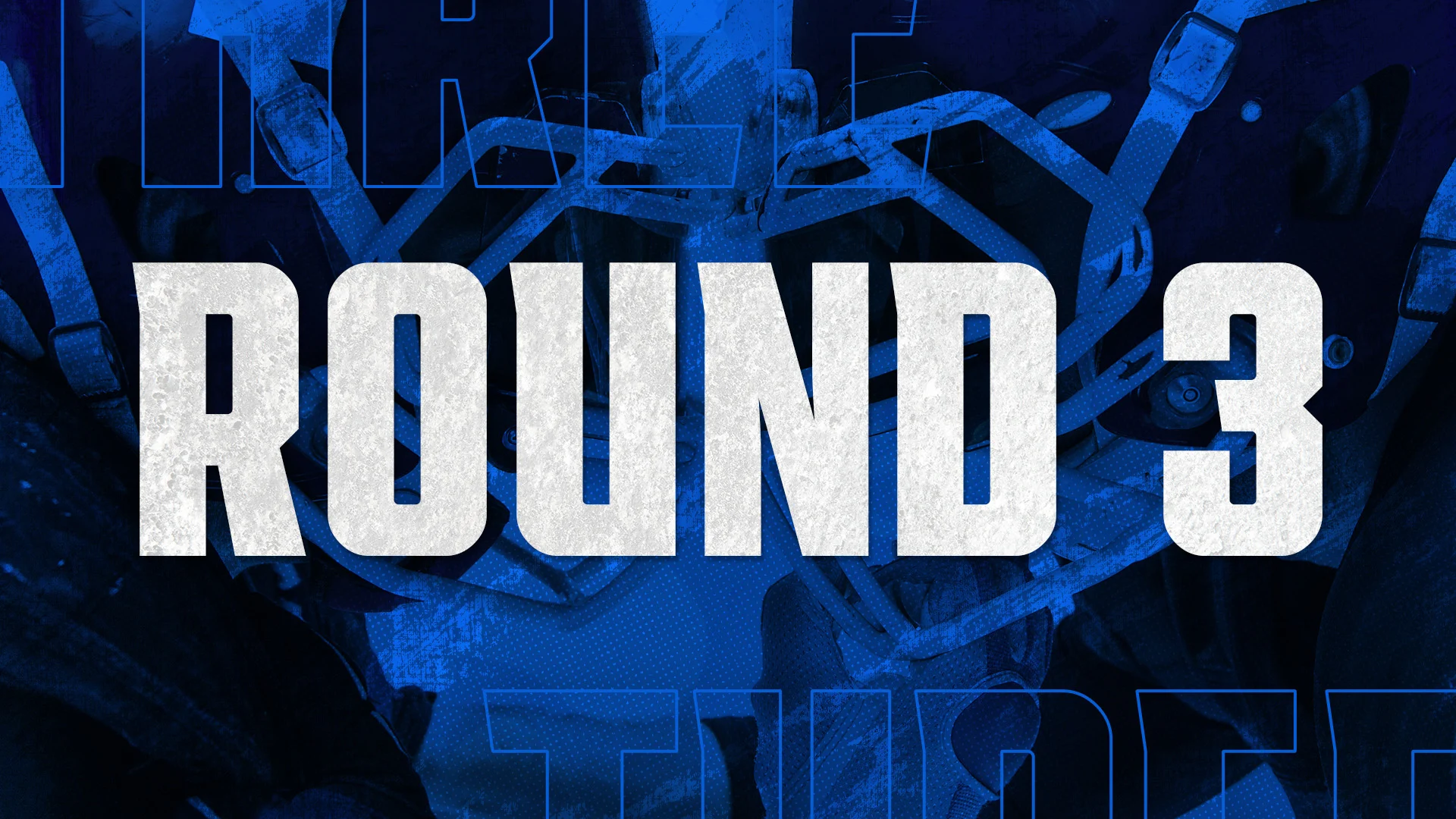 2023 NFL Mock Draft | Round 3
64) Chicago Bears: Clark Phillips III, CB, Utah
Clark Phillips III might be one of the four or five-best cornerbacks in the class. But he's incredibly small and underwhelmed in Indianapolis as a tester, plummeting him to Round 3.
65) Houston Texans: Darius Rush, CB, South Carolina
Placing Darius Rush with DeMeco Ryans is a match made in heaven. Ryans has thrived with defenses devoid of cornerback talent. Derek Stingley could be elite, and Rush is a freaky athlete who simply needs some tutelage.
66) Arizona Cardinals: Luke Musgrave, TE, Oregon State
Injuries limited his college career, but Luke Musgrave is right up there with the rest of the best in the class at the position. He simply hasn't played a ton of football over the years.
67) Denver Broncos: Tuli Tuipulotu, EDGE, USC
Vance Joseph loves himself a hybrid outside-in player, and he gets exactly that with USC EDGE Tuli Tuipulotu. Although he played mostly over or outside of the tackle, Tuipulotu saw a bit of the Hercules Mata'afa usage at USC, as a 260-pound interior player.
68) Denver Broncos: Eli Ricks, CB, Alabama
Eli Ricks has some really good tape from his healthy time with the Crimson Tide. Unfortunately, health and poor testing won't help his draft stock.
69) Los Angeles Rams: Chandler Savala, G, NC State
Chandler Zavala needs to improve on the finer points of being an offensive guard, but he has every tool in the kit to get there.
70) Las Vegas Raiders: Kyu Blu Kelly, CB, Stanford
The Raiders desperately need help in the secondary, and Kyu Blu Kelly has the potential to be that. He's got decent size and good athleticism but needs to be a quicker processor and better use his athleticism reactively.
71) New Orleans Saints: Siaki Ika, DT, Baylor
The Saints don't care if one of their defensive tackles doesn't rush the passer. Shy Tuttle played a lot of quality run-defending snaps for New Orleans without ever being a pass-rush threat. The same applies to Siaki Ika, who likely will never be a huge problem for pass protectors but could be an outstanding run defender with some seasoning.
72) Tennessee Titans: Zach Charbonnet, RB, UCLA
Zach Charbonnet may seem like a weird selection, but Derrick Henry is in the final year of his deal on a team that doesn't seem ready to compete in the AFC South. Trading him for any decent offer might be their best option.
73) Houston Texans: Derick Hall, EDGE, Auburn
Explosiveness bursts through the screen of Derick hall's tape. That is something the Texans lacked on the edge before the McDonald and Hall selections. Being able to rush the passer with four players is integral to Ryans' defense.
74) Cleveland Browns: Rashee Rice, WR, SMU
Rashee Rice is an interesting player. He's explosive but not overly fast, and he was used quite a bit downfield at SMU. He's a bit rough around the edges, but there should be a lot to get excited about for Browns fans who are desperate for receiving help.
75) Atlanta Falcons: Daiyan Henley, LB, Washington State
The Atlanta Falcons have a robust history of drafting and deploying undersized linebackers, and they receive the next iteration in Washington State's Daiyan Henley.
76) New England Patriots: Tyler Scott, WR, Cincinnati
Tyler Scott is undersized, like most in the class, but he's a very good downfield threat with his speed and vertical receiving ability.
77) Los Angeles Rams: JL Skinner, S, Boise State
While JL Skinner is about the only real safety in the class by college deployment, he'll take some imagination from the Rams' defensive staff to utilize correctly.
78) Green Bay Packers: Jaelyn Duncan, OT, Maryland
There is no such thing as having too much offensive line depth. Also, David Bakhtiari has a $40 million cap hit for 2024, but Green Bay could save a ton of money by moving on from him after 2023. So think of Jaelyn Duncan as taking a stab at life after Bakhtiari.
79) Arizona Cardinals: Jordan Battle, S, Alabama
Because Jordan Battle actually played safety at Alabama, he might be a bit undervalued in the eyes of the league. The 205-pound defensive back has more than enough athleticism and could be a great fit in a Gannon defense that will require the type of coverage intelligence Battle possesses from playing in a Nick Saban defense.
80) Pittsburgh Steelers: Detroit Lions: Joe Tippmann, C, Wisconsin
Mason Cole is not and should not be the answer for Pittsburgh at center. Luckily for them, a very good player falls into their lap in Joe Tippmann because there isn't a very expansive market for the position.
81)  Blake Freeland, OT, BYU
Detroit takes a stab at a really impressive athlete for the position in BYU tackle Blake Freeland. It likely won't bear fruit immediately, but the potential is there. Detroit doesn't need a starter there but could use some depth at the position.
82) Tampa Bay Buccaneers: Tucker Kraft, TE, South Dakota State
There is no problem with taking stabs at athletes playing tight end in the middle rounds. Some of the leagues best have come from this area of the draft, and Tucker Kraft is an outstanding athlete.
83) Seattle Seahawks: Sam LaPorta, TE, Iowa
Copy and paste the last graph here for Sam LaPorta. There has been a lot of underwhelming TE tape over the past few seasons at the college level that turned into quick, meaningful production at the next level because they were an athletic mismatch.
84) Miami Dolphins: Devon Achane, RB, Texas A&M
Devon Achane runs a 4.32, and this is a Kyle Shanahan-inspired rushing attack. Just throw speed at the position until someone sticks.
85) Los Angeles Chargers: Jaylon Jones, CB, Texas A&M
Jaylon Jones has short arms but otherwise owns prototypical size for the position. He's explosive but lacks long speed and is a bit stiff, but Brandon Staley's defense should put more responsibility on safeties than cornerbacks — in theory.
86) Baltimore Ravens: Cameron Mitchell, CB, Northwestern
There are a few questions surrounding the Ravens' secondary, so adding a player like Cameron Mitchell, could potentially develop into a starter while immediately contributing on special teams early on, is a must.
87) Minnesota Vikings: Isaiah McGuire, EDGE, Missouri
Isaiah McGuire is a long and explosive EDGE who can provide some depth as a pass rusher while hopefully developing into a more significant role.
88) Jacksonville Jaguars: Jonathan Mingo, WR, Ole Miss
Jonathan Mingo checks every box as an NFL receiver from an athletic standpoint. He won't need to start for Jacksonville, but his size and athleticism could be a weapon for Doug Pederson on crossing routes.
89) New York Giants: Luke Wypler, C, Ohio State
Luke Wypler is an outstanding athlete, albeit a bit undersized on the interior. He must learn to live without length, but the Giants are making a point to invest in the offensive line with their last two selections.
90) Dallas Cowboys: A.T. Perry, WR, Wake Forest
A.T. Perry is the next installment of the Cowboys' transition from a slow receiving corps to a unit ripe with speed. His size and speed will make for a nice downfield decoy that should allow Brandin Cooks to be more of a three-level threat.
91) Buffalo Bills: Zach Evans, RB, Ole Miss
James Cook might be a nice first option, and Damien Harris can be a consistent plodder, but Zach Evans an inexpensive second option in Buffalo's backfield.
92) Cincinnati Bengals: Antonio Johnson, S, Texas A&M
Antonio Johnson isn't an elite athlete, but he is a very intelligent coverage defender on the back end who could survive as a free safety. His addition could allow Dax Hill to be utilized in a more versatile role, best fitting the physicality he brings.
93) Carolina Panthers: Israel Abanikanda, RB, Pittsburgh
Israel Abanikanda absolutely exploded at the Pitt Pro Day, running an unofficial 4.39 at 216 pounds. He could provide a big-play threat in the Carolina backfield.
94) Philadelphia Eagles: Owen Pappoe, LB, Auburn
Like Kyzir White before him, Owen Pappoe is an undersized linebacker that the Eagles will look to quickly insert into the starting lineup.
95) Kansas City Chiefs: Kayshon Boutte, WR, LSU
If the Chiefs can get the good version of Kayshon Boutte, they're potentially looking at a legitimate No. 1 WR. Unfortunately, it's been a minute since we've seen that version, but the Chiefs could be the ones to squeeze it out of him.
96) Arizona Cardinals: Tyler Steen, OT, Alabama
Tyler Steen has the athleticism to play tackle at the NFL level, but length and consistent play strength are missing from his profile. He's a nice potential depth and a developmental piece on a team with two aging edge protectors.
97) Washington Commanders: Warren McClendon, OT, Georgia
McClendon injured his knee in December but did positional drills at Georgia's Pro Day. He has the size and athleticism to be a developmental starter at the next level.
98) Cleveland Browns: Andre Carter II, EDGE, Army
Because he's a service academy member, Andre Carter II cannot train the same way most NFL draft prospects do. He'll likely look very different a year or two into his NFL career when he is not stuck under army regulations for size.
99) San Francisco 49ers: Jayden Reed, WR, Michigan State
Jayden Reed might be one of the better receivers in the class, but like the rest, he is a bit undersized and tested less explosive than he appears on tape. He's a good route runner and a nice deep threat.
100) Las Vegas Raiders: YaYa Diaby, EDGE, Louisville
Coming into an environment where YaYa Diaby can learn behind Chandler Jones and Maxx Crosby is an outstanding fit. Diaby is freaky as an athlete but very raw.
101) San Francisco 49ers: Jammie Robinson, S, Florida State
Tashaun Gipson and Talanoa Hufanga are a fine duo at safety, but adding Jammie Robinson could potentially bear fruit for San Francisco as a future starter.
102) San Francisco 49ers: Zach Harrison, EDGE, Ohio State
Things never all came together for Zach Harrison at Ohio State, but he is still a long, strong defensive end with outstanding explosiveness.
Listen to the PFN Scouting Podcast
List to the PFN Scouting Podcast! Click the embedded player below to listen, or you can find the PFN Scouting Podcast on iTunes, Spotify, and all major podcast platforms.  Be sure to subscribe and leave us a five-star review! Rather watch instead? Check out the PFN Scouting Podcast on our Scouting YouTube channel.