In just over one week's time, all the wondering will be over, all the smoke screens will clear, and the 2023 NFL Draft will reveal the future for franchises and college football prospects. However, there's time to sneak in another three-round 2023 NFL Mock Draft.
2023 NFL Mock Draft | Round 1
You're about to read three full rounds of our latest 2023 NFL Mock Draft, complete with analysis for all 100 selections. Don't agree? Most won't, but you can be the GM instead with the Free Pro Football Network Mock Draft Simulator. Select, trade, it's 100% free and constantly updated between now and the draft.
1) Carolina Panthers (From CHI): C.J. Stroud, QB, Ohio State
Although they need to find an edge presence in the 2023 NFL Draft, we're fairly sure the Carolina Panthers didn't trade up to the first overall pick to spend it on Will Anderson Jr. The selection of C.J. Stroud in this 2023 NFL Mock Draft gives new head coach Frank Reich a quarterback with the size, arm talent, and mental fortitude to be a force in the NFL for years to come.
2) Houston Texans: Bryce Young, QB, Alabama
Some might say that the Houston Texans messed up in the regular-season finale, snatching the second pick from the jaws of the first.
MORE: Bryce Young Comps to Drew Brees, Kyler Murray, and Tony Romo, but Each Has Their Flaws
However, you can't be disappointed in landing a quarterback with the precision, poise, and professionalism that Bryce Young has routinely displayed at Alabama. His arm might not be as strong as Stroud's, but his overall game is just as exciting.
3) Arizona Cardinals: Will Anderson Jr., EDGE, Alabama
Considered by some draft analysts to be the best in the class, the demand for QBs sees Will Anderson Jr. fall to the Arizona Cardinals with the third pick in this 2023 NFL Mock Draft. The Alabama standout is an explosive pass rusher who also possesses a power in his game that goes beyond his smaller frame. A new era in the desert begins with a dominant defensive piece.
4) Indianapolis Colts: Anthony Richardson, QB, Florida
You won't find a better QB/team fit in this entire 2023 NFL Mock Draft than Anthony Richardson to the Indianapolis Colts. The former Florida QB has dynamic creative ability, boasts impressive pocket manipulation, and has a cannon for an arm, enabling him to rattle off the punishing deep shots that are a key component of new head coach Shane Steichen's offense.
5) Seattle Seahawks (From DEN): Tyree Wilson, EDGE, Texas Tech
An injury-hampered draft process likely won't halt Tyree Wilson's ascent to the top 10 of the 2023 NFL Draft. A built-in-a-lab physical specimen, the Texas Tech EDGE's size, length, power, and speed profile will make him an alluring prospect for a Seattle Seahawks team that has tried to find to find their missing pass-rush piece several times in recent draft classes.
6) Detroit Lions (From LAR): Christian Gonzalez, CB, Oregon
Cornerback has long been considered a potential pick for the Detroit Lions in the first round, and the departure of Jeff Okudah strengthens the case. A phenomenal NFL Combine performance likely cemented Christian Gonzalez's CB1 claim, quantifying the on-tape speed, fluidity, and explosion. Meanwhile, the Oregon CB's ball skills give him lockdown potential at the NFL level.
7) Las Vegas Raiders: Jalen Carter, DT, Georgia
While off-field concerns circle around Jalen Carter in the draft process, the Raiders landing arguably the best player in the class would be a huge boost for their defense. The 6'3″, 310+ pounds defensive tackle is an explosive force from the interior. His appearance on the Raiders' defensive front forces teams to make a business decision on how they protect their quarterback.
8) Atlanta Falcons: Bijan Robinson, RB, Texas
Offseason moves by the Atlanta Falcons allow them to take an aggressive approach in this 2023 NFL Mock Draft, ignoring perceived "running back value" to land a top-tier offensive playmaker. Bijan Robinson is a master of space manipulation as a pure runner while routinely showcasing receiver-esque route-running and pass-catching ability.
9) Chicago Bears (From CAR): Paris Johnson Jr., OT, Ohio State
If Paris Johnson Jr. is still on the board when the Chicago Bears are on the clock next week, they should run the card to the podium with his name on it. Justin Fields gets a premier pass protector whose size, strength, and athleticism allow him to neutralize pass rushers while being a force in the ground game. Johnson is also as good away from the field as he is on it.
10) Philadelphia Eagles (From NO): Myles Murphy, EDGE, Clemson
With their first pick of this 2023 NFL Mock Draft, the Philadelphia Eagles land a defensive tone-setter at a position of need. Myles Murphy's electric pro day performance has reignited his draft stock, with the Clemson defensive end's strength generation and hyper-athleticism emanating from his 6'5 ", 275-pound frame making him a difficult presence to halt off the edge.
11) Tennessee Titans: Peter Skoronski, OT, Northwestern
You could argue that the Tennessee Titans have needs at OT, G, and C, and coincidentally those are all the positions that Peter Skoronski has been projected to play in the NFL. The Northwestern tackle's arm length has called into question his ability to play LT, but his football intelligence, technical ability, and athleticism make him an impact-maker in multiple phases.
12) Houston Texans (From CLE): Lukas Van Ness, EDGE, Iowa
There'll be a clamor for the Texans to add a WR for Young with their second first-round pick, but there are bigger needs to be addressed. The selection of Lukas Van Ness in this 2023 NFL Mock Draft gives Houston a legitimate weapon at defensive end. The impressive Iowa product generates ludicrous power from his 6'5 ", 275-pound frame while having good-for-size flexibility.
13) New York Jets: Darnell Wright, OT, Tennessee
As we await details of the Aaron Rodgers trade, it feels like the New York Jets will hold onto their first-round pick. Offensive line improvements are a must for the franchise, and Darnell Wright gives them a versatile tackle with legitimate experience at both bookends. While being a disruptive force in the ground game, the Tennessee standout is a powerful and violent pass protector.
14) New England Patriots: Devon Witherspoon, CB, Illinois
The selection of Devon Witherspoon in this 2023 NFL Mock Draft gives the New England Patriots arguably the most physical cornerback in the entire class. The Illinois playmaker hits with ferocity in the ground game, in coverage, and as a laser-guided backfield brutalizer. His movement and ball skills ensure he's as impactful in coverage as he is laying the wood.
15) Green Bay Packers: Brian Branch, S, Alabama
Alabama's Brian Branch has become a popular fit for Green Bay, and it's easy to understand why.
MORE: What's Holding up a Packers-Jets Aaron Rodgers Trade?

The ultimate utility man in the secondary who has played multiple roles at the highest level of college football, there isn't a more reliable tackler in this class. Branch also brings coverage capability with his fluid movement and ball skills.
16) Washington Commanders: Deonte Banks, CB, Maryland
The Washington Commanders had one of the worst pass defenses in the NFL last fall, and the selection of Maryland CB Deonte Banks in this 2023 NFL Mock Draft aims to rectify that situation. A late-process riser, Banks is a hyper-athletic cornerback who has the size, fluidity, physicality, strength, and length to patrol the perimeter at the NFL level.
17) Pittsburgh Steelers: Broderick Jones, OT, Georgia
After spending their first-round pick on Kenny Pickett last cycle, the Pittsburgh Steelers return to the podium to find him a stellar pass protector. Broderick Jones has the potential to be a long-term answer at left tackle, having been the cornerstone of an impressive Georgia line for the past two seasons. Jones is a violent people-mover with explosive athleticism in both phases.
18) Detroit Lions: Michael Mayer, TE, Notre Dame
Wide receiver could be a legitimate target with the Lions' second pick on Day 1. However, with the selection of Notre Dame tight end Michael Mayer in this 2023 NFL Mock Draft, Detroit gets a player with the pass-catching ability of some of the best WRs in the class who also benefits the offense with a physical and technically impressive approach to blocking as a tight end.
19) Tampa Bay Buccaneers: Nolan Smith, EDGE, Georgia
There are lots of potential directions that the Tampa Bay Buccaneers could take in the first round, but here, they snap up one of the most athletic pass rushers in the 2023 NFL Draft. Nolan Smith is an explosive pass rusher with a remarkable first step, incredible lateral agility, the flexibility to bend around the edge, and impressive run-game impact for a smaller player.
20) Seattle Seahawks: Jaxon Smith-Njigba, WR, Ohio State
Adding Jaxon Smith-Njigba to a wide receiver room already containing DK Metcalf and Tyler Lockett gives Geno Smith one of the most dangerous trio of weapons in the NFL. The Ohio State WR answered some athletic concerns at the NFL Combine, and his tape displays the route-running savvy, catch-point prowess, and football intelligence to suggest NFL success.
21) Los Angeles Chargers: Zay Flowers, WR, Boston College
With several of the top offensive tackles off the board in this 2023 NFL Mock Draft, the Los Angeles Chargers opt to add weaponry for Justin Herbert in the form of Boston College wide receiver Zay Flowers. He's an electric and elusive open-field threat who breaks ankles and snatches souls with his twitchy agility. He also showcased catch-point improvement in 2022.
22) Baltimore Ravens: Joey Porter Jr., CB, Penn State
The Odell Beckham Jr. contract might only be for one year, but it feels unlikely that the Baltimore Ravens would use any further capital at the WR position this offseason. Instead, they upgrade their secondary with the selection of Joey Porter Jr. The Penn State CB has the frame and aggressiveness to be a physical force while showcasing ball skills and athleticism in coverage.
23) Minnesota Vikings: Jordan Addison, WR, USC
Ignore the somewhat lackluster Combine performance — Jordan Addison is an explosive jitterbug from the slot who has the potential to bust open big plays on every single snap. There are few prospects in this 2023 NFL Draft class capable of manipulating defenses with eye-popping route running as the USC WR can while showcasing reliability as a pass catcher.
24) Jacksonville Jaguars: Bryan Bresee, DT, Clemson
On the clock at 24, the Jacksonville Jaguars have the opportunity to combine best player available and a position of need with the selection of Bryan Bresee. The Clemson DT adds a dangerous component to the Jaguars' front. He's a 6'5 ", 300-pound wrecking ball of power, strength, and length, who moves with uncommon ease for a man of his size.
25) New York Giants: Tyrique Stevenson, CB, Miami (FL)
Every year, there's a first-round pick that few predicted, and in this 2023 NFL Mock Draft, the New York Giants provide the shock of the round with the selection of Miami (FL) CB Tyrique Stevenson. At 6'0″ and 200 pounds, Stevenson has good size, but it's his length, strength, fluidity, and explosiveness, that make him an alluring prospect and upgrade for the Giants' secondary.
26) Dallas Cowboys: Dalton Kincaid, TE, Utah
Behind CeeDee Lamb, Dalton Schultz was the second-most targeted player in the Dallas Cowboys' offense last season. Replacing those tight end targets could be a priority in the 2023 NFL Draft, and there isn't a better pass catcher at the position than Utah's Dalton Kincaid. While his technical excellence as a receiver is impressive, he's also a willing blocker.
27) Buffalo Bills: O'Cyrus Torrence, G, Florida
Although the Buffalo Bills added Connor McGovern this offseason, don't rule out further additions to the interior offensive line. O'Cyrus Torrence handled the jump from the Sun Belt to the SEC seamlessly, and his skill set should ensure a similar transition to the NFL. He's a mammoth of a man with run-game power and impressive pass-blocking technique.
28) Cincinnati Bengals: Darnell Washington, TE, Georgia
A freakish athlete at the tight end position, Darnell Washington might have handled a small pass-catching workload at Georgia, but that doesn't mean he doesn't have the skills to pay the bills in the NFL. The Cincinnati Bengals land a straight-line dynamo whose ability to impact the ground game as a ferocious blocker should ensure that he sees the field early in his NFL career.
29) New Orleans Saints (From SF via MIA via DEN): Calijah Kancey, DT, Pittsburgh
Between checking in bigger than his Pitt-listed measurements and quantifying his on-tape athleticism with a series of ludicrous testing results, Calijah Kancey may have solidified himself as a first-round pick in April.
MORE: 2023 NFL Draft Team Needs
The New Orleans Saints land an explosive and dangerous pass rusher with a loaded toolbox who also brings an unrelenting motor in the run game.
30) Philadelphia Eagles: Cody Mauch, OT, North Dakota State
History tells us that the Eagles won't add a CB or LB in the first round, nor do they value RB highly enough to use their second Day 1 selection on the position. Cody Mauch, however, adds value as a college offensive tackle with potential starting guard versatility who is quite possibly one of the top run-blocking offensive linemen in the class.
31) Kansas City Chiefs: Keion White, EDGE, Georgia Tech
At 6'4″ and 285 pounds, Keion White fits the Kansas City Chiefs' size requirements as a big defensive end. The Georgia Tech EDGE is incredibly explosive, has the agility to be a versatile force capable of attacking around the arc or from the interior, and his size/length combination allows him to be a violent and powerful presence on the defensive front.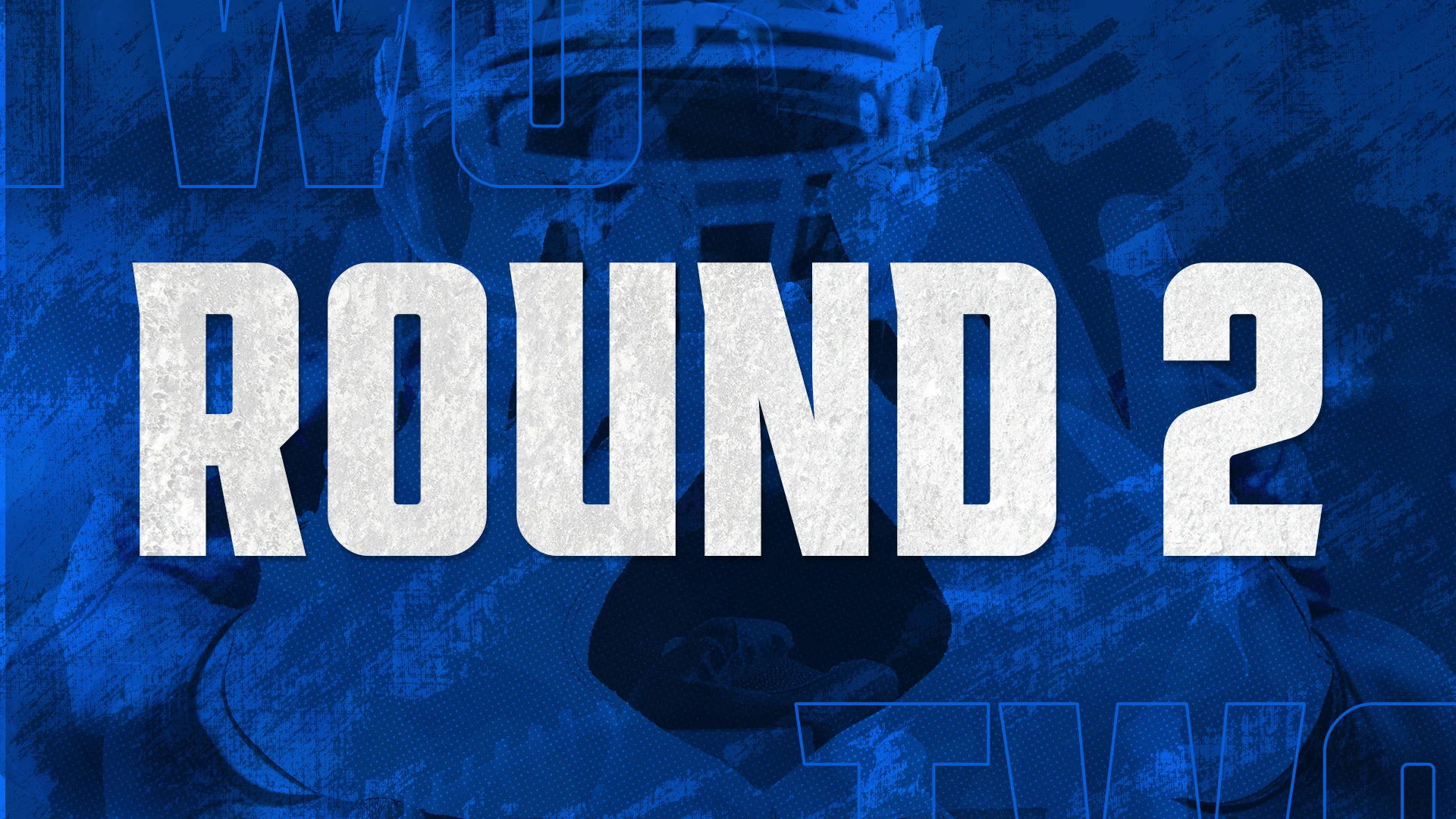 2023 NFL Mock Draft | Round 2
32) Pittsburgh Steelers (From CHI): Will McDonald IV, EDGE, Iowa State
The Steelers open the second round of this 2023 NFL Mock Draft by adding Iowa State's Will McDonald IV to their pass-rush rotation. Explosive, twitchy, and flexible, McDonald should thrive as an outside linebacker at the NFL level.
33) Houston Texans: Quentin Johnston, WR, TCU
A big-play threat with the size to compete on the boundary but deceptive athleticism that makes him an after-the-catch threat, the Texans land a three-level receiving weapon in the form of TCU's Quentin Johnston.
34) Arizona Cardinals: Kelee Ringo, CB, Georgia
The Cardinals bolster their secondary with cornerback Kelee Ringo. The Georgia star has incredible straight-line speed for his size, and if he can improve as a ball tracker in coverage, then Arizona will have gotten a steal in the early second round.
35) Indianapolis Colts: Isaiah Foskey, EDGE, Notre Dame
A potential first-round prospect in the 2023 NFL Draft, Isaiah Foskey gives the Colts a ferocious pass rusher who boasts power in his hands and explosion and agility in his athletic toolbox.
36) Los Angeles Rams: Anton Harrison, OT, Oklahoma
The Los Angeles Rams have lots of holes to fill in the 2023 NFL Draft but probably none more substantial than at offensive tackle. Oklahoma's Anton Harrison is an ascending prospect who impressed in his final season in Norman. He's an explosive athlete both as a pass protector and run blocker while boasting exciting physical tools bolstered by high football IQ.
37) Seattle Seahawks (From DEN): Hendon Hooker, QB, Tennessee
Geno Smith might have earned himself a new contract, and Drew Lock is back for another go around, but that shouldn't stop Seattle from dabbling in the QB market. Hendon Hooker throws a beautiful spiral, plus he has the athletic and intellectual wherewithal to be a creative menace at the NFL level.
38) Las Vegas Raiders: Dawand Jones, OT, Ohio State
The selection of Dawand Jones gives the Raiders a natural and legitimate right tackle option as they transition to life after Derek Carr. Jones is a man-mountain with an unmatched wingspan, impressive power, and deceptive athleticism in his armory.
39) Carolina Panthers: BJ Ojulari, EDGE, LSU
Despite an underwhelming Combine performance, BJ Ojulari remains one of the most underrated defensive players in the class. He's an explosive and technically-advanced pass rusher who provides an upgrade at a position of need for the Panthers.
40) New Orleans Saints: Jahmyr Gibbs, RB, Alabama
With Alvin Kamara's future unclear — and a team-convenient out in his contract in 2024 — the Saints use this 2023 NFL Mock Draft to add a replacement in the form of Jahmyr Gibbs. The Georgia Tech-turned-Alabama back is a three-phase weapon who adds value as a receiving back and pass protector.
41) Tennessee Titans: Will Levis, QB, Kentucky
The Titans are reportedly in the market for a long-term Ryan Tannehill replacement. With Will Levis falling out of the first round, Tennessee takes a swing at a prospect who boasts eye-popping velocity generation as a passer and determination as a leader.
42) New York Jets (From CLV): Josh Downs, WR, North Carolina
The Jets might have added several pass catchers in the offseason, but that shouldn't stop them from adding the electric Josh Downs if he's available when they're on the clock in the second round. His explosive release and twitchy route running will be nightmare fuel for NFL defensive coordinators.
43) New York Jets: Felix Anudike-Uzomah, EDGE, Kansas State
Despite adding Jermaine Johnson in the previous cycle, the Jets continue to bolster their pass-rush presence with Kansas State's Felix Anudike-Uzomah. A relentless force off the edge, FAU boasts violent hands, length, and impressive technical ability.
44) Atlanta Falcons: Emmanuel Forbes, CB, Mississippi State
A first-round talent for my money, Emmanuel Forbes' slender frame might see him slide to the second round, where he'd be a steal for the Falcons. His route recognition, footwork, athleticism, and ball skills are up there with the best in the class.
45) Green Bay Packers: Luke Musgrave, TE, Oregon State
Oregon State TE Luke Musgrave offers the Packers an exciting and reliable pass-catching threat, with explosiveness, speed, and catch-point prowess at the heart of his scouting report. He's yet another weapon for new QB1, Jordan Love.
46) New England Patriots: Drew Sanders, LB, Arkansas
Giving Bill Belichick a hyper-athletic prospect with on- and off-ball experience as a linebacker seems wholly unfair to the rest of the NFL. Drew Sanders can be a playmaking catalyst for the New England defense with his impressive physicality and multi-phase skill set.
47) Washington Commanders: Adetomiwa Adebawore, EDGE, Northwestern
A player who has maximized the offseason process, Adetomiwa Adebawore gives Washington a versatile defensive line piece with the ability to play on the edge or as a 3-tech at the NFL level. He's an explosive athletic force with the length to impose his will on opponents.
48) Detroit Lions: Trenton Simpson, LB, Clemson
Clemson linebacker Trenton Simpson gives the Lions another impactful defensive piece in this 2023 NFL Mock Draft. He's the epitome of a Swiss Army knife, aligning everywhere during his Tigers career. He can be a do-it-all disruptor in Detroit.
49) Pittsburgh Steelers: Cam Smith, CB, South Carolina
Cam Smith gives the Steelers an explosive, physical, and commanding presence at the cornerback position, filling a need on the outside of the secondary that still exists despite the offseason addition of Patrick Peterson.
50) Tampa Bay Buccaneers: Cedric Tillman, WR, Tennessee
Mike Evans is good for 1,000 yards every season, but Tampa Bay could still seek to bolster their WR in the 2023 NFL Draft. Cedric Tillman's injury saw him overshadowed by his teammate, but he's arguably the better prospect as a big-bodied pass catcher blessed with impressive athletic upside.
51) Miami Dolphins: Mazi Smith, DT, Michigan
The Miami Dolphins are the new poster boy for "F*** them picks" and have just four selections in the 2023 NFL Draft. Hitting on those could be the difference between Super Bowl or bust, and opening this 2023 NFL Mock Draft with Mazi Smith gives the Dolphins a freakish athlete with the size and power to man the nose tackle position in Vic Fangio's defense.
52) Seattle Seahawks: Joe Tippmann, C, Wisconsin
An explosive center prospect out of Wisconsin, Joe Tippmann possesses an alluring combination of athleticism, technical proficiency, and football intelligence that makes him a dangerous force as a pass protector and run blocker.
53) Chicago Bears (From BAL): John Michael Schmitz, C, Minnesota
Having locked down their future left tackle with their first selection of this 2023 NFL Mock Draft, the Bears address the interior with experienced center John Michael Schmitz. The Minnesota marvel is strong, smart, and a better functional athlete than his testing suggests.
54) Los Angeles Chargers: Julius Brents, CB, Kansas State
Tall, long, fast, explosive, and fluid, Julius Brents is the closest prospect to replicate the cornerback anomaly that was Tariq Woolen in last year's cycle. The Chargers land a playmaker at a position of need in the second round.
55) Detroit Lions (From MIN): Jalin Hyatt, WR, Tennessee
Although they welcome back Marvin Jones to Ford Field, don't be surprised to see the Lions add further WR talent in the 2023 NFL Draft. Jalin Hyatt's speed, explosion, and ball-tracking capability make the Detroit offense difficult to defend.
56) Jacksonville Jaguars: Tucker Kraft, TE, South Dakota State
Find someone who makes you as happy as two tight ends make Doug Pederson. The selection of Tucker Kraft in this 2023 NFL Mock Draft should make the Jaguars head coach ecstatic, with his smooth athleticism and genuine threat up the seams.
57) New York Giants: Jack Campbell, LB, Iowa
The Giants are perennially looking for a long-term linebacker solution, and with the selection of Jack Campbell in this 2023 NFL Mock Draft, they might have found one. An old-school built LB with downhill explosiveness and sideline-to-sideline range, he's as solid a tackler as anyone in the class.
58) Dallas Cowboys: Steve Avila, G, TCU
Steve Avila gives the Cowboys immediate interior depth and versatility with the potential to be the long-term starter at guard. He boasts a stout frame but can get out to the second level in the ground game. Meanwhile, a vice-like grip is the highlight of an impressive strength/power profile.
59) Buffalo Bills: Daiyan Henley, LB, Washington State
A former WR who is still developing as a linebacker, Daiyan Henley boasts the upside to allow the Bills to be confident in his selection late in the second. A sure tackler who plays bigger than his size, the Washington State standout is explosive in his pass rush and boasts fluidity as a coverage linebacker.
60) Cincinnati Bengals: JL Skinner, S, Boise State
The Bengals seek to replace lost production and playmaking in the secondary with a player that has earned comparison to former first-round pick Kyle Hamilton. JL Skinner is a similar size profile to the Notre Dame prospect and is a wrecking ball coming downhill with additional sideline-to-sideline range.
61) Chicago Bears (From SF via CAR): Keeanu Benton, DT, Wisconsin
Upgrading the defensive front is a must for the Bears, and Keeanu Benton has been a force for the Wisconsin Badgers. He can dominate with leverage, overpower with strength, and win with technical excellence from his refined handwork.
62) Philadelphia Eagles: Clark Phillips III, CB, Utah
The Eagles are known not to overpay at the cornerback position, and here they land a bargain with Utah's Clark Phillips III. The epitome of "it's not the size of the dog in the fight but the size of the fight in the dog," Phillips has the physicality, fluidity, and ball skills to overcome concerns about his diminutive stature.
63) Kansas City Chiefs: Blake Freeland, OT, BYU
Rounding out the second round of this 2023 NFL Mock Draft, the Kansas City Chiefs seek to find their Orlando Brown Jr. replacement. BYU OT Blake Freeland is a violent pass protector with excellent athleticism for a player of his size (6'7″, 302 pounds).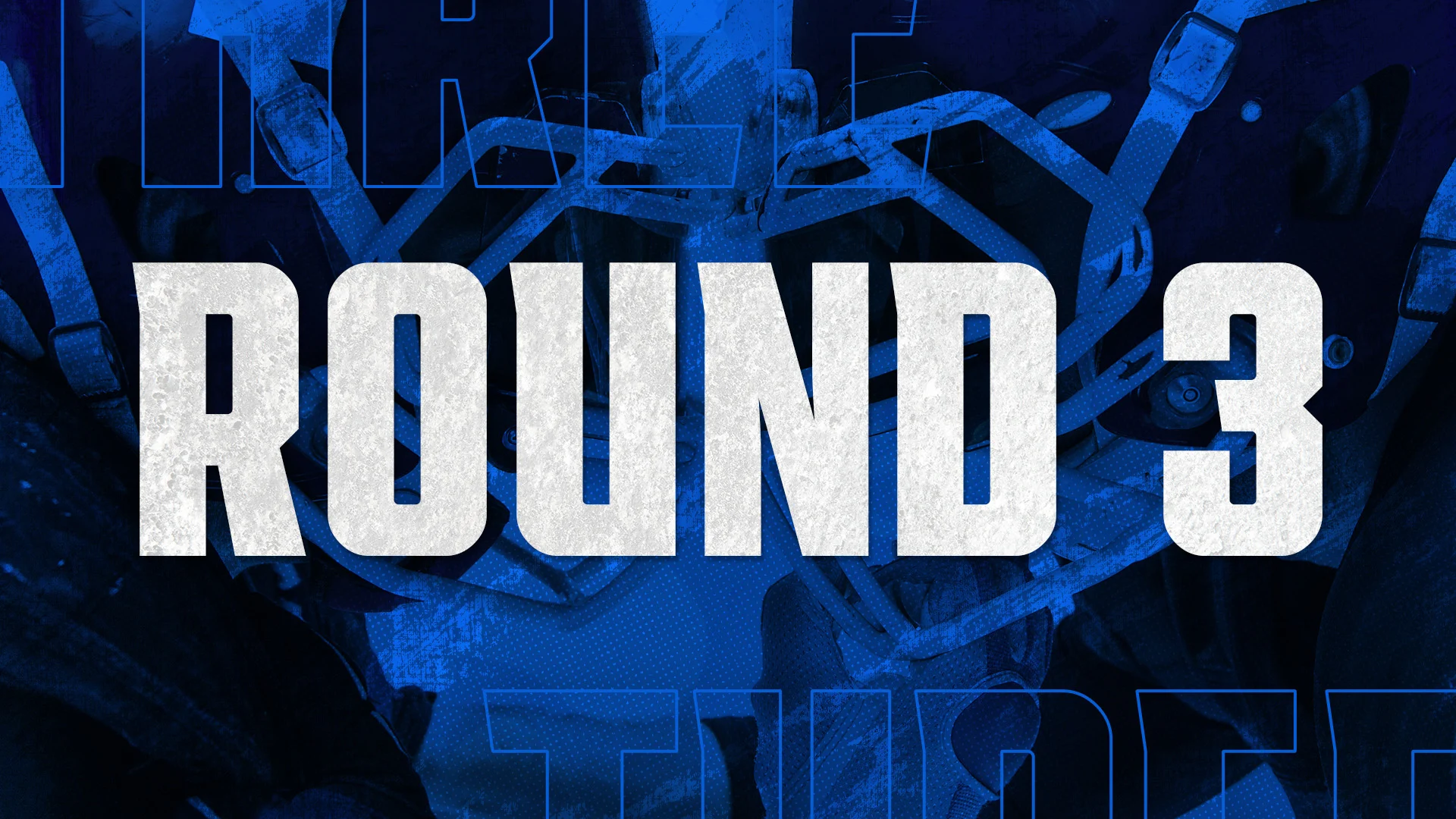 2023 NFL Mock Draft | Round 3
64) Chicago Bears: DJ Turner, CB, Michigan
The Bears add a speedy, fluid cornerback with the length to impact the catch point in the form of Michigan's DJ Turner.
65) Houston Texans: Luke Wypler, C, Ohio State
Luke Wypler gives the Texans an athletic piece at the pivot who offers pass protection upside with refined hand skills.
66) Arizona Cardinals: Tyjae Spears, RB, Tulane
The Arizona Cardinals snag a versatile running back in Tyjae Spears who is as adept catching passes out the backfield as he is using his creative, twitch, and explosiveness as a rusher.
67) Denver Broncos (From IND): Matthew Bergeron, OT, Syracuse
In their quest to protect Russell Wilson, the Denver Broncos use their first pick of this 2023 NFL Mock Draft to add a violent people mover on the o-line. Matthew Bergeron also boasts the footwork to match speed rushers as a pass protector.
68) Denver Broncos: Derick Hall, EDGE, Auburn
Derick Hall offers the Broncos a multi-faceted EDGE presence in the third round. He has the burst and bend to threaten the outside track while boasting the length and strength to be a point-of-attack bully.
69) Los Angeles Rams: Nick Hampton, EDGE, Appalachian State
An underrated pass rusher in this 2023 NFL Draft class, Nick Hampton has the ability to upgrade a barren Rams outside linebacker group with his off-snap explosion, flexibility, and impressive power.
70) Las Vegas Raiders: Jaylon Jones, CB, Texas A&M
Texas A&M cornerback Jaylon Jones gives the Raiders a versatile defensive piece who is as comfortable playing zone as he is man. In addition to his fluid athleticism enabling coverage capability, Jones is a force against the run and has a "Raiders mentality."
71) New Orleans Saints: Tuli Tuipulotu, EDGE, USC
Another addition to the defensive front in this 2023 NFL Mock Draft, the Saints land a highly-productive pass rusher in Tuli Tuipulotu. The USC product has an explosive first step and speeds off the edge with the strength to push the pocket.
72) Tennessee Titans: Rashee Rice, WR, SMU
A bargain in the third round of this 2023 NFL Mock Draft, the Titans land SMU wide receiver Rashee Rice. Leading the nation in yards per game last fall, Rice has the size to win contested-catch situations and the athleticism to add after-the-catch value.
73) Houston Texans (From CLV): Tre'Vius Hodges-Tomlinson, CB, TCU
Despite being a 5'9″ cornerback, Tre'Vius Hodges-Tomlinson plays the game with exceptional physicality. The Jim Thorpe Award winner possesses excellent ball skills, and his fluidity ensures he can be sticky in coverage.
74) Cleveland Browns (From NYJ): Isaiah McGuire, EDGE, Missouri
Isaiah McGuire gives the Cleveland Browns an explosive, powerful, and long pass rusher to play opposite Myles Garrett on the defensive front.
75) Atlanta Falcons: Siaki Ika, DT, Baylor
Siaki Ika's disappointing Combine showing might have impacted his draft stock, but there's no doubting the Baylor nose tackle's ability to impact the game as a space-eater with the explosive first step and strength to pose a backfield threat.
76) New England Patriots (From CAR): Gervon Dexter, DT, Florida
Plugging in 6'6″, 313-pound defensive tackle Gervon Dexter into the defensive front gives the Patriots a versatile playmaker who wins with speed and agility while having the length to give offensive linemen trouble at the point of attack.
77) Los Angeles Rams (From NE via MIA): Noah Sewell, LB, Oregon
While he hasn't lived up to his preseason billing, Oregon linebacker Noah Sewell gives the Rams an explosive downhill force who can impact the game behind the line of scrimmage with bone-shaking ferocity.
78) Green Bay Packers: Jaelyn Duncan, OT, Maryland
In the third round of this 2023 NFL Mock Draft, the Packers add depth to the offensive line with Maryland OT Jaelyn Duncan, whose strength and good footwork make him a force in pass protection.
79) Indianapolis Colts (From WAS): Marvin Mims, WR, Oklahoma
A quietly underrated WR in the 2023 NFL Draft class, Marvin Mims gives new QB Richardson a speed threat who can take the top off a defense but is also a catch-point acrobat.
80) Pittsburgh Steelers: Jonathan Mingo, WR, Ole Miss
An ascending WR prospect with exceptional ball tracking and pass-catching technique, Jonathan Mingo gives Pittsburgh QB Pickett a reliable target who boasts eye-catching speed for a 6'1″, 220-pound receiver.
81) Detroit Lions: Zach Harrison, EDGE, Ohio State
Although he might not have the statistical success of some Ohio State pass rushers before him, Zach Harrison gives the Lions a powerful, 6'4″, 271-pound pass rusher with elite athletic tools.
82) Tampa Bay Buccaneers: Jaren Hall, QB, BYU
Despite the addition of Baker Mayfield, the Buccaneers are likely still in the QB market, and Jaren Hall gives them a talented option to evaluate with exciting arm strength and electric off-script playmaking ability.
83) Seattle Seahawks: Cory Trice, CB, Purdue
What's better than one tall, long cornerback in your secondary? How about two? Cory Trice boasts size and length but is also an impressive athlete with the fluidity and physicality to succeed in an NFL secondary.
84) Miami Dolphins: Nick Saldiveri, OT, Old Dominion
The Dolphins look for answers at multiple spots on their offensive line with a lineman with excellent versatility. Old Dominion's Nick Saldiveri boasts good footwork, hand usage, and a strong lower body with a similarly strong athletic profile.
85) Los Angeles Chargers: Warren McClendon, OT, Georgia
The Chargers find an answer at right tackle in the third round with Georgia's Warren McClendon playing with a powerful punch and showcasing exciting and enticing athletic upside.
86) Baltimore Ravens: Carter Warren, OT, Pittsburgh
The Ravens add quality offensive line depth with Pittsburgh tackle Carter Warren. He has the size, length, and explosiveness in his game to emerge as a legitimate NFL pass protector.
87) Minnesota Vikings: Antonio Johnson, DB, Texas A&M
We're listing Antonio Johnson as a DB here because he has the ability to play across the secondary rather than be pigeonholed at one position. The do-it-all dynamo has the size, speed, and length, to make an impact for the Vikings.
88) Jacksonville Jaguars: Chandler Zavala, G, NC State
NC State guard Chandler Zavala has maximized the pre-draft process and is emerging as one of the best guards in the class. He can compete for a starting role on the Jaguars' offensive line immediately.
89) New York Giants: Zach Charbonnet, RB, UCLA
The Giants add a fresh face to the backfield in the form of Zach Charbonnet. The UCLA back can run straight through defenses but also shows a patience to his game that can help maximize yardage.
90) Dallas Cowboys: Ivan Pace Jr., LB, Cincinnati
Don't mistake Ivan Pace Jr.'s lack of size for a lack of ability. The Cincinnati linebacker is as ferocious and productive as they come working into the backfield while he has underrated coverage potential for the Cowboys' defense.
91) Buffalo Bills: Ji'Ayir Brown, S, Penn State
Penn State's Ji'Ayir Brown has been an ultra-productive ball hawk with value in all facets of safety play. Brown's equally adept at coming downhill to hit you in the mouth as he is using his fluidity and explosion to impact the passing game in coverage.
92) Cincinnati Bengals: Wanya Morris, OT, Oklahoma
With the long-term future of Jonah Williams unsure, the Bengals add an offensive tackle in this 2023 NFL Mock Draft. Wanya Morris is capable of prising open running lanes while possessing a solid anchor and vice-like grip as a pass protector.
93) Carolina Panthers (From SF): Jayden Reed, WR, Michigan State
The Panthers snag a dangerous wide receiver for new QB Stroud in this 2023 NFL Mock Draft. Michigan State's Jayden Reed boasts game-changing explosion and speed while having the body control and ball-tracking ability to be a three-level threat.
94) Philadelphia Eagles: Zacch Pickens, DT, South Carolina
The Eagles add to their defensive front in the third round of this 2023 NFL Mock Draft with South Carolina DT Zacch Pickens, who is an explosive athlete that can win with lower-body strength, length, and his natural size advantage at 6'3″, 291 pounds.
95) Kansas City Chiefs: Tyler Scott, WR, Cincinnati
Giving Patrick Mahomes another speedy wide receiver threat in the form of Cincinnati's Tyler Scott might be one of the more unfair things we've done in this 2023 NFL Mock Draft. Scott is an after-the-catch weapon with the twitchiness to shake defenders out of their skin.
96) Arizona Cardinals (Comp): Jammie Robinson, S, FSU
With the expected departure of Buddy Baker, the Cardinals need to add reinforcements in the secondary, and no one quite says force like FSU safety Jammie Robinson. Explosive, aggressive, but impressively intelligent, he's an impact-maker at safety.
97) Washington Commanders (Comp): Tyler Steen, OT, Alabama
Sam Howell gets offensive line support in the third round of this 2023 NFL Mock Draft in the form of Alabama OT Tyler Steen. 6'6″, 321 pounds with impressive length, Steen is a powerful blocker who can throw a man out of the club as quickly as he moves upfield.
98) Cleveland Browns (Comp): Jartavius Martin, S, Illinois
Listed as a safety here, Jartavius Martin has the potential to fill multiple roles in the Browns' secondary. The Illinois playmaker boasts impressive ball skills, footwork, and is an extremely fluid athlete who showcased jaw-dropping speed at the Combine.
99) San Francisco 49ers (Comp): Olusegun Oluwatimi, C, Michigan
The San Francisco 49ers enter this 2023 NFL Mock Draft with the third-round selection of Michigan center Olusegun Oluwatimi. The heartbeat of the Wolverines' offense last season, he's a people-mover with the intelligence to maximize impressive physical tools.
100) Las Vegas Raiders (Comp, From KC via NYG): Christopher Smith, S, Georgia
While his frame and play strength might count against him in the 2023 NFL Draft safety class, Christopher Smith has plenty of enticing athletic upside. He's a fluid mover with the play speed to patrol the deep third. Smith has also flashed impressive play diagnosis skills as an important part of the Georgia defense.
101) San Francisco 49ers (Comp): Kei'Trel Clark, CB, Louisville
Kei'Trel Clark gives the 49ers an explosive, speedy, and physical presence in the secondary. The Louisville prospect has asserted himself as one of the best nickel backs in the country and has the potential to be a starter in San Francisco as a rookie.
102) San Francisco 49ers (Comp): Mike Morris, EDGE, Michigan
At 6'5″, 275-pound, Mike Morris gives the 49ers a big presence at the defensive end position opposite Nick Bosa. As you'd expect for his size, he's an incredibly powerful prospect, but there's also a flexibility and agility to his play as a pass rusher.
Listen to the PFN Scouting Podcast
Listen to the PFN Scouting Podcast! Click the embedded player below to listen, or you can find the PFN Scouting Podcast on iTunes, Spotify, and all major podcast platforms.  Be sure to subscribe and leave us a five-star review! Rather watch instead? Check out the PFN Scouting Podcast on our Scouting YouTube channel.