The 2024 NFL Draft class only has about one more month of action to prove itself. In this 7-Round 2024 NFL Mock Draft, we're rewarding the nation's top on-field performers and looking to plug the holes of every NFL team.
The following mock draft order is based on current standings. Nine games through the season, we now have a decent picture of how things could line up next April.
7-Round 2024 NFL Mock Draft | Round 1
1) Arizona Cardinals: Marvin Harrison Jr., WR, Ohio State
It went under the radar a bit, but Fox's Jay Glazer casually dropped a nugget a few weeks ago that Arizona wants to build around Kyler Murray. Maybe it's because of the massive financial ramifications of moving off Murray, but let's operate in a world where that's true.
If Murray is sticking in Arizona, getting him premier playmakers is a must. A wide receiver hasn't gone No. 1 since Keyshawn Johnson in 1996, but Marvin Harrison Jr. is that special to justify it. He's the rare prospect to put All-Pro expectations on.
2) Chicago Bears (From CAR): Caleb Williams, QB, USC
I don't believe for one second that Justin Fields is the problem in Chicago, but wholesale changes across a coaching staff usually lead to a QB change as well. Fields' rookie contract is running out, and if Chicago has a new staff, they'll want a fresh five years with their guy.
While it's fair to have Drake Maye over Caleb Williams, I still like the USC playmaker more. Skeptics will point toward his three-interception game against Notre Dame, but the tape exposed USC's vanilla offense and lack of high-end, reliably dynamic receivers. Williams can be a special quarterback, which is why his team wins.
3) Chicago Bears: Dallas Turner, EDGE, Alabama
The Bears' defense got a boost by adding Montez Sweat, but more help is needed. The unit lacks an identity, but the foundation is starting to come together with Sweat, Jaylon Johnson, and Tremaine Edmunds. Adding Alabama's Dallas Turner, who has grabbed the EDGE1 title in this class, would make the unit more dynamic.
4) New York Giants: Drake Maye, QB, North Carolina
The Giants would hit the jackpot by landing Drake Maye, even if it takes a trade-up. Paying Daniel Jones was a mistake in the moment, so taking the opportunity to grab a true franchise QB in Maye is a reward for a bad decision.
Nevertheless, the idea of Maye developing under head coach Brian Daboll is mouth-watering. He's well-versed in improving the consistency and decision-making of an incredibly gifted athlete.
5) New England Patriots: J.J. McCarthy, QB, Michigan
The real conversation of the 2024 NFL Draft class is who is the QB3? We've favored J.J. McCarthy for most of the season since he boasts great athleticism, arm talent and elasticity, creativity, and improved mechanics. He'll be tested soon as the Wolverines finally face real competition in November.
Is it possible that Jim Harbaugh could join McCarthy in New England? Maybe, and that would make this landing spot a juicy one.
6) Green Bay Packers: Shedeur Sanders, QB, Colorado
It might be too early to write off Jordan Love, but if Green Bay has a premium pick, they can't pass on a high-end talent just because of him. Love has been erratic, just like he was in college, and his upside might peak as a below-average passer. That's not good enough.
There will be big feelings about Shedeur Sanders as a prospect, but he's worth the hype. He's tough as nails, taking many hits at Colorado and overcoming a bad supporting cast. His explosiveness as a passer is complemented by excellent decision-making and accuracy.
7) Indianapolis Colts: Joe Alt, OT, Notre Dame
The Colts have shown as much as anyone would want to see with new head coach Shane Steichen. 2023 first-round pick Anthony Richardson looked ahead of schedule before suffering his season-ending shoulder injury. Now it's time to give Steichen and Richardson the surrounding cast needed to take the team to the next level.
MORE: Top Offensive Tackles in the 2024 NFL Draft
The class' best tackle prospect should suffice. Steichen saw the value of an elite offensive line in Philadelphia, and the Colts could stand to upgrade. Joe Alt is as smooth and polished as they come.
8) Las Vegas Raiders: Bo Nix, QB, Oregon
The Josh McDaniels era didn't last long, to few people's surprise. The next regime doesn't have to dump veteran quarterback Jimmy Garoppolo immediately, but he hasn't played well enough to be guaranteed anything in 2024. They will need a new face for the franchise.
That could be Bo Nix. Now a more cerebral player who sprinkles in some dazzling throws and creative ability, Nix has the tools to be a better NFL player than a collegiate one. That's especially impressive because he has been great since landing in Eugene.
9) Denver Broncos: Jer'Zhan Newton, DT, Illinois
Broncos head coach Sean Payton might see Michael Penix Jr. as a similar player to Drew Brees, but short of that, he has other major holes to fill. Denver has a top-heavy cap sheet in 2024, so look for several veterans to be moved. Adding the top defensive tackle in the class can help offset those losses.
Jer'Zhan Newton is a game-wrecker on the interior. He has great hand strength and placement, the burst needed to challenge interior blockers, and is a menace when single-blocked.
10) Los Angeles Rams: Olumuyiwa Fashanu, OT, Penn State
We could see the Rams pivot away from the aging and banged-up Matthew Stafford, but Sean McVay's team was competitive with the veteran in the lineup. Passing on a quarterback one more year makes some sense. Instead, adding a new franchise left tackle is a great consolation prize.
Olumuyiwa Fashanu is as physically imposing as anyone in the nation. His consistency isn't there yet, as he'll lose to power rushers, but that should improve with NFL coaching and strength and conditioning programs.
11) Washington Commanders: Michael Penix Jr., QB, Washington
Washington did well to land Sam Howell in the fifth round of the 2022 NFL Draft, but Howell's shortcomings have also shown up throughout his first season as a starter. He takes a ton of sacks and has a long way to go before he makes enough positive plays to make up for it. With a new regime possibly coming to D.C., a new QB is likely.
Michael Penix Jr. has helped his stock significantly this year, even if his game has shown more cracks recently. Like Tua Tagovailoa, Penix is a pocket passer with an incredible touch on his throws. Yet, he struggles to create on the move or while under pressure especially well, so Washington needs a top-notch scheme or blockers in front of him.
12) Arizona Cardinals (From HOU): Kool-Aid McKinstry, CB, Alabama
Arizona could go a number of ways with this pick since a ton of talent is still on the board. I like Kool-Aid McKinstry here, as the top corner in the class would immediately solve an issue that the franchise has had for years.
McKinstry is as sticky as corner prospects come and has the physical traits to be a No. 1 through the rest of the decade.
13) Tampa Bay Buccaneers: Brock Bowers, TE, Georgia
The Tampa Bay Buccaneers could reach for one of the third-tier quarterbacks here, or they could take one of the top two non-QB talents in the draft. Although Baker Mayfield isn't the answer, passing on Brock Bowers for a replacement would be a mistake. Maybe Tampa Bay can add Kirk Cousins and try to compete in 2024.
Bowers is as unique as pass catchers come, boasting excellent athleticism for a 6'4″, 240-pounder. Regardless of whether Mike Evans and Chris Godwin stay in Tampa beyond the immediate future, Bowers is a foundational piece to build around.
14) Los Angeles Chargers: Chop Robinson, EDGE, Penn State
There was a gaping opportunity for a riser in the pass rusher class entering the season. Penn State's Chop Robinson has taken advantage, showing off better play strength and a more diverse set of moves at his disposal compared to last year. The Chargers would be wise to continually invest in the unit if they have to face Patrick Mahomes.
15) Tennessee Titans: Taliese Fuaga, OT, Oregon State
The best right tackle in the draft might be an unexpected name. Oregon State's Taliese Fuaga is far from a household name, but the massive 6'6″ blocker has elite movement ability, great power, and improved hand usage. He's not quite Tristan Wirfs, but he's not that far off, either.
16) New Orleans Saints: JC Latham, OT, Alabama
No team has allocated resources to its trenches like the New Orleans Saints. The Saints can wait for a Day 2 QB if the board falls as it did here.
JC Latham has the physicality and strength to immediately be an excellent starter. Though he's played RT at Alabama, New Orleans could flip him to the left side if necessary.
17) New York Jets: Amarius Mims, OT, Georgia
The tackle run continues, which won't be a surprise next April because this class is loaded with top-notch blockers. The New York Jets almost have to take a tackle as they look to welcome Aaron Rodgers back.
Georgia's Amarius Mims has all the tools needed to be a very good starter for a decade. He has great power and fluidity as a pass blocker.
18) Cincinnati Bengals: Keon Coleman, WR, Florida State
It's almost a crime that Keon Coleman is still on the board, but Cincinnati won't hesitate to take advantage if Tee Higgins hasn't signed an extension by the draft. Coleman is an excellent replacement option, boasting rare ball skills, vertical leaping ability, and trustworthy hands.
19) Atlanta Falcons: Princely Umanmielen, EDGE, Florida
The other athletic pass rusher who has vaulted up our big board is Princely Umanmielen. The speedy threat has been more consistent with his leverage, balance, and play strength. A strong Combine can boost him even higher.
20) Minnesota Vikings: Jayden Daniels, QB, LSU
Sure, the Vikings could replace Cousins with another pocket passer like Quinn Ewers, but that doesn't make as much sense as getting a more dynamic talent at the position.
MORE: Top Quarterbacks in the 2024 NFL Draft
That's Jayden Daniels, who has put together a stellar senior season at LSU. With improved accuracy, decision-making, and the athleticism to take Minnesota's offense in a much different direction, this is a great fit for both the team and player.
21) Pittsburgh Steelers: Cooper DeJean, CB, Iowa
An elite playmaker as a cornerback and return man, Cooper DeJean would slot perfectly into Pittsburgh's secondary. DeJean is a fantastic athlete who can win in various roles and would benefit from the freedom Minkah Fitzpatrick's presence allows.
22) Houston Texans (From CLE): Emeka Egbuka, WR, Ohio State
Reuniting C.J. Stroud with Emeka Egbuka makes a ton of sense. Houston has young talent at receiver but could use more of it, and Egbuka was a projected top-10 pick for us only a few months ago. The dynamic playmaker can't be forgotten as a terrific plug-and-play presence.
23) San Francisco 49ers: Nate Wiggins, CB, Clemson
There were rumors that San Francisco was sniffing around adding a cornerback at the trade deadline. That need won't just go away.
Clemson's Nate Wiggins has good length at 6'2″ and was arguably the best player on the field against a loaded Florida State offense.
24) Buffalo Bills: Rome Odunze, WR, Washington
The best way to maximize Josh Allen is to give him as many great playmakers as possible. Washington's Rome Odunze has taken his game to a new level this season, showing off more speed and consistency than before. He compares well to what Michael Thomas was before his injuries.
25) Seattle Seahawks: Edgerrin Cooper, LB, Texas A&M
As soon as Mel Kiper Jr. dropped some of his favorite prospects, Texas A&M's Edgerrin Cooper rewarded the ESPN legend with the game of his life. Cooper has all of the tools to be a fantastic off-ball NFL linebacker, showing off sideline-to-sideline range, quick twitch reactions, and great power.
26) Dallas Cowboys: Malik Nabers, WR, LSU
The Cowboys desperately need a second playmaker on its offense. With Michael Gallup never fully recovering from his torn ACL and Brandin Cooks looking done, going to the Bayou to get Malik Nabers makes too much sense. Nabers boasts terrific speed, route running, and feel for the game.
27) Jacksonville Jaguars: Jordan Morgan, OT, Arizona
The Jaguars have the luxury of not needing to force this pick. They could add another receiver, DB, or add to their trenches. We'll go with the latter here since Cam Robinson will be a free agent next spring.
MORE: FREE Mock Draft Simulator With Trades!
Jordan Morgan is one of the best athletes in the draft. A naturally smooth pass blocker, Morgan has bounced back from a torn ACL with ease. Continuing to keep Trevor Lawrence and Travis Etienne Jr. producing at a high level must be a priority, and Morgan helps accomplish that.
28) Baltimore Ravens: Jared Verse, EDGE, Florida State
Although the 2023 season hasn't been the dominant campaign we'd hoped for Jared Verse, he's still a good prospect. Verse doesn't quite have the lower body flexibility and sheer speed to overtake games, but he's a strong, creative rusher with good athleticism. The Ravens would maximize Verse's tenacity and skill set.
29) Detroit Lions: Denzel Burke, CB, Ohio State
Injuries and a scheme change put Denzel Burke into a troublesome position in 2022, but the Buckeyes cornerback has been stellar thus far in 2023.
A speedy, playmaking, and active player, Burke has the profile of a difference-maker in the Detroit Lions secondary. His ability to play inside and outside and match any receiver's athleticism has boosted his stock.
30) Miami Dolphins: Kingsley Suamataia, OT, BYU
Kingsley Suamataia is an outstanding athlete for the position and is having a stellar campaign for BYU. With Miami having to consider Terron Armstead's lack of durability, Suamataia is a logical replacement. Having the same left tackle for most of the season will bring comfort to a line that's struggled with injuries.
31) Kansas City Chiefs: Xavier Worthy, WR, Texas
Could Xavier Worthy be the next iteration of the "Slim Reaper"? The Kansas City Chiefs would be scary good once again on offense if he is.
Like DeVonta Smith, Worthy's lack of mass and natural flexibility allow him to snap off routes consistently. Worthy is more impressive after the catch than expected, and he's shown the ability to win from the slot and outside against all coverage variations.
32) Philadelphia Eagles: Kamren Kinchens, S, Miami (FL)
The Philadelphia Eagles traded for Kevin Byard, who plays quite similarly to Kamren Kinchens. If the Eagles don't want to pay the veteran, they could replace him with the Miami Hurricanes ball hawk.
As soon as Kinchens stepped onto the field for the Hurricanes, he became a leader on their defense, even as a freshman. He started in five games and played over 500 defensive snaps in his first year. In his second year, Kinchens became an All-American and led the team with six interceptions.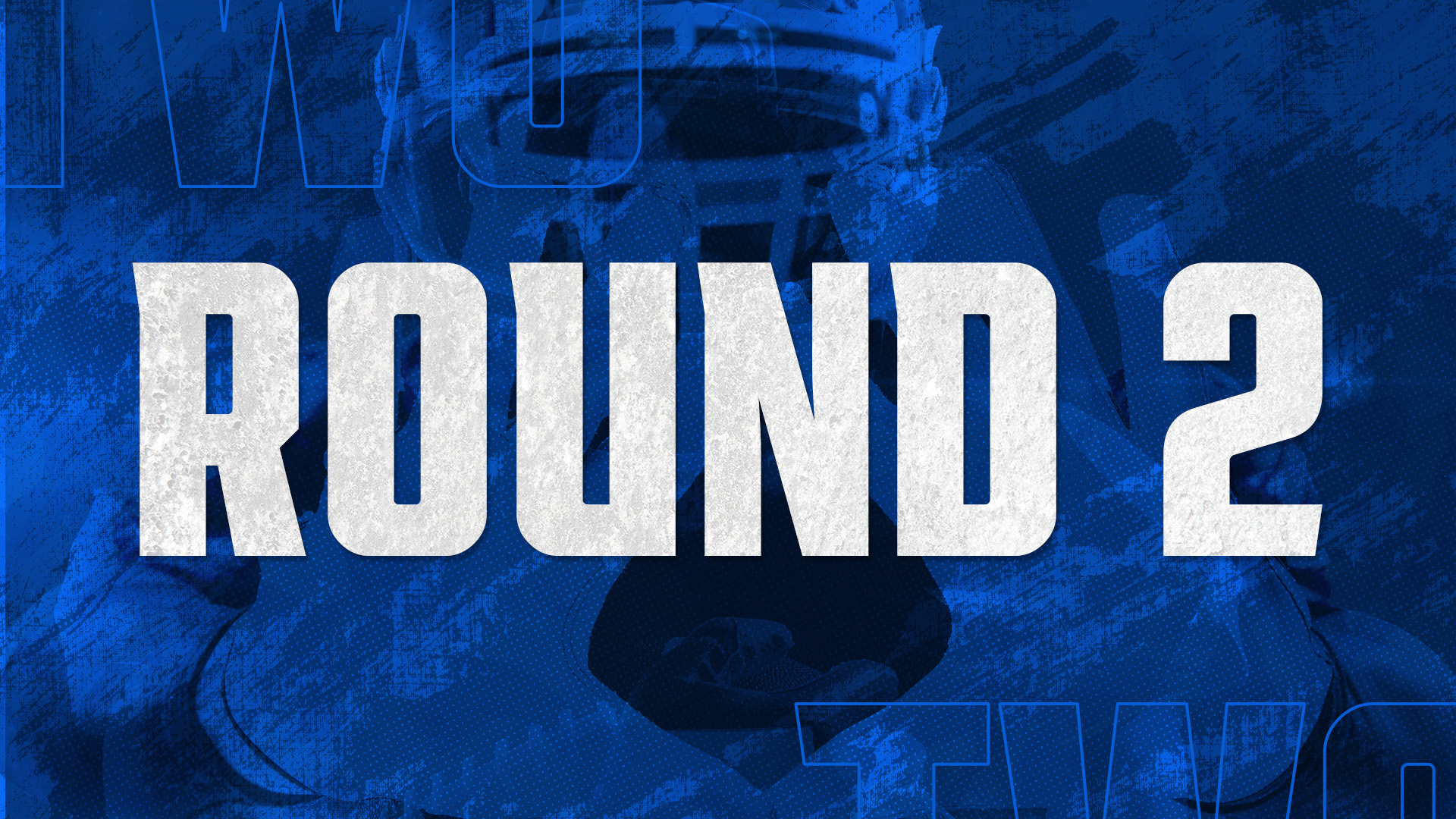 Round 2
33) Arizona Cardinals: Laiatu Latu, EDGE, UCLA
Although Laiatu Latu isn't the best natural athlete in the class, he compensates for it with a deep array of moves and strength. Think Derek Barnett, who head coach Jonathan Gannon maximized in Philadelphia. Latu projects as a Day 1 contributor on passing downs thanks to his refined skill set.
34) Carolina Panthers: Troy Franklin, WR, Oregon
For Bryce Young to have any chance of succeeding in Carolina, this offense has to prioritize getting faster. There won't be many receivers who run faster than Oregon's Troy Franklin. The 6'2″ playmaker has been nearly unstoppable this season, routinely winning on vertical routes against top competition.
35) New York Giants: Graham Barton, G, Duke
Our top guard prospect would sure provide a boost to Daboll's offense. With a new quarterback already on board in this draft, bolstering the trenches has to be the next priority.
Graham Barton's quickness complements his power extraordinarily well, making him a well-rounded prospect likely to kick inside from tackle.
36) New England Patriots: Adonai Mitchell, WR, Texas
After adding a quarterback, New England has to replace almost its entire receiving corps. A young duo of AD Mitchell and Demario Douglas would be the most promising pair this franchise has had in quite a few years. Mitchell, a 6'4″ route-running savant, has standout explosiveness for someone his size.
37) Washington Commanders (From CHI): Kalen King, CB, Penn State
The 2023 season hasn't been as kind to Kalen King as 2022 was now that he's out of Joey Porter Jr.'s shadow. But we shouldn't judge King too harshly for his struggles against Marvin Harrison.
King is quick-twitched, flexible, and versatile. Washington's young secondary would continue to get better with this addition.
38) Green Bay Packers: Andrew Mukuba, S, Clemson
The best overall safety in the class would fill a huge long-term hole for a young but talented defense. Andrew Mukuba does it all and can play at a high level immediately. His thinnish frame is the only concern evaluators may have.
39) Las Vegas Raiders: Cooper Beebe, G, Kansas State
At 332 pounds and possessing the ability to work upfield and landmark defenders in space, Cooper Beebe is an absolute force at guard. The Raiders desperately need help on the interior, and Beebe will enter the building ready to take on the challenge of blocking at a high level on Day 1.
40) New Orleans Saints (From DEN): Quinn Ewers, QB, Texas
The Saints get rewarded with their gamble to wait on taking a quarterback. Quinn Ewers has had some bright moments in college, but his physical limitations and lack of consistent improvement have caused him to drop in a loaded class. The potential is still there for Ewers to be very good, and a team like New Orleans can develop him at a slower pace.
41) Los Angeles Rams: Landon Jackson, EDGE, Arkansas
Only one team has fewer sacks than the Rams do in 2023.
Arkansas' Landon Jackson is a huge, 6'6″, 259-pounder who would fit L.A.'s versatile front and provide a boost on all three downs. His 3.5-sack performance against Alabama this season provided a glimpse of his immense upside.
42) Washington Commanders: JT Tuimoloau, EDGE, Ohio State
Although JT Tuimoloau couldn't parlay the momentum he built as a pass rusher at the end of 2022 into this season, he's still a very good player who will start in the NFL for a long time.
Tuimoloau lacks elite burst and flexibility but is as strong as an ox and reads run keys at a near-perfect level. Plus, this would allow Washington to replace one former Buckeye with another, albeit a less talented one.
43) Indianapolis Colts: Brandon Dorlus, EDGE, Oregon
At 6'5″ and 285 pounds, Brandon Dorlus has everything he needs to be an intimidating, difference-making defensive lineman. His toolbox is deep, including an impressive burst off the snap, great hand usage and physicality, and the ability to play as a 3-4 end, 4-3 tackle, or even as a 4-3 end.
MORE: Top 100 2024 NFL Draft Prospect Watchlist
Dorlus is a bit of a tweener for some schemes, which could cause him to drop into this range despite his 1-on-1 dominance.
44) Tampa Bay Buccaneers: Tyler Nubin, S, Minnesota
A true ball hawk who would complement the Buccaneers' physical secondary and maximize their talents, Tyler Nubin can help redefine the right unit.
Tampa Bay's back end has gotten a little stale, ranking 28th in yards allowed this year. A true free safety would allow everyone else to be a little more aggressive.
45) Los Angeles Chargers: Caelen Carson, CB, Wake Forest
While Caelen Carson didn't shut down Keon Coleman in their matchup, Carson held his own and proved he belonged.
Carson has the length and physicality to bully wide receivers in man coverage. He also has fleet-footed athleticism, corrective twitch, technical prowess, and ball-tracking ability to hold strong through routes.
46) Tennessee Titans: Donovan Jackson, G, Ohio State
There aren't many humans bigger than Donovan Jackson. The 6'4″, 320-pounder engulfs and bulldozes defenders with his long, powerful arms. Tennessee would quickly have three young studs along its offensive line that can be foundational pieces.
47) Philadelphia Eagles: TreVeyon Henderson, RB, Ohio State
The D'Andre Swift experience has gone well for the Eagles, but he's not the type of back the franchise would commit to long term. TreVeyon Henderson has shown why he's the best ball carrier in this class when he's been healthy, combining elite speed with good power through contact. Henderson would terrorize defenses in Philadelphia's zone scheme.
48) Houston Texans: Maason Smith, DT, LSU
Maason Smith could land in the top five of the 2024 NFL Draft based on his physical traits alone. He's been slower to bounce back from a torn ACL than anticipated, but that doesn't mean a team won't roll the dice before too long.
Houston can offer Smith a low-pressure situation with a great defensive staff to develop.
49) Cincinnati Bengals: Tyler Guyton, OT, Oklahoma
The Bengals might have to pick between re-signing Tee Higgins or Jonah Williams, or they could watch both walk away for future picks.
Keeping Williams might be especially costly, considering the quality of tackles in this class. Tyler Guyton is a natural right tackle with tremendous movement ability and comfort in pass protection.
50) Green Bay Packers (From NYJ): Trey Benson, RB, Florida State
More changes are needed in Green Bay's offense, including at running back. Turning the page on Aaron Jones and AJ Dillon makes sense, and Trey Benson would be an ideal replacement. The speedy workhorse has shown a higher upside this season, punishing defenses with great acceleration for a 211-pounder.
51) Minnesota Vikings: Will Shipley, RB, Clemson
No back in this class has more nuance to their game than Will Shipley. His footwork is efficient, and he manipulates rushing lanes like second nature. Shipley's quickness will help Minnesota's woeful run game, and he'll be an asset as a pass catcher as well.
52) Atlanta Falcons: Roman Wilson, WR, Michigan
Michigan's offense hasn't had to go all-out yet, which partially explains why Roman Wilson has only 27 receptions this season. Nevertheless, Wilson has been superb on those targets.
He has vaulted his value into this range by averaging 16.5 yards per catch with 10 touchdowns already. He's an explosive route runner with great quickness.
53) Cleveland Browns: Barrett Carter, LB, Clemson
Linebacker isn't quite the biggest need for Cleveland — that might be a quarterback — but adding a long-term answer to the middle of Jim Schwartz's defense instead of relying on Anthony Walker is a good strategy.
Barrett Carter is also just so good that the value here is hard to pass on. He has three-down range and would be playable next to Jeremiah Owusu-Koramoah.
54) Pittsburgh Steelers: Bucky Irving, RB, Oregon
For the Kenny Pickett experiment to work, more explosiveness is needed around him. Oregon's Bucky Irving is a bit small at 5'9″ and 190 pounds, but his speed, creativity, toughness, and elusiveness are good enough to put him in the RB1 discussion for this class.
MORE: Top Running Backs in the 2024 NFL Draft
Irving's lone weakness is his size in pass protection, but he's otherwise too efficient and explosive to keep him off the field.
55) Buffalo Bills: Quinyon Mitchell, CB, Toledo
Buffalo's midseason trade for Rasul Douglas was a shrewd one that showed how uncomfortable the team is with its depth at the position. Missing on Kaiir Elam hurt, and Tre'Davious White's injuries have further exposed the unit.
Quinyon Mitchell is a long, athletic, playmaking corner with the pedigree of a long-term starter.
56) San Francisco 49ers: Sedrick Van Pran, C, Georgia
Sedrick Van Pran is the best center prospect in the class, and it's not close. Georgia's powerful middle man would slot seamlessly into the 49ers' line and keep their excellent run game humming for years to come.
57) Dallas Cowboys: Jeremiah Trotter Jr., LB, Clemson
Dallas has zero playmaking at the linebacker position between Damone Clark and Leighton Vander Esch. Both are only tacklers, whereas Jeremiah Trotter Jr. can be deployed in coverage or on blitzes and be effective.
Trotter is unlike his father, a big-bodied defender and a hammer in the run game. Instead, he's a dynamic open-space player, which is perfect behind Dallas' defensive line.
58) New York Giants (from SEA): Leonard Taylor III, DT, Miami (FL)
Replacing Leonard Williams with another Leonard using the pick they obtained from their trade deadline move makes sense. Leonard Taylor III could see a similar developmental path as Williams had, where his production fluctuated until his game became more consistent. Taylor's quickness and upper body strength are particularly impressive.
59) Baltimore Ravens: Troy Fautanu, G, Washington
Currently playing left tackle, Troy Fautanu has been lights out throughout this season. He's a seasoned, experienced player at multiple positions but projects best inside at the NFL level. Baltimore would benefit immediately from plugging Fautanu into either guard spot.
60) Jacksonville Jaguars: Byron Murphy II, DT, Texas
Texas' DL is stacked with talent, and Byron Murphy II might be the best. The 3-tech defender has consistently found himself in the backfield this year, producing 4.5 sacks and 17 tackles in eight games. Jacksonville could stand to get cheaper and younger at the position, opening the door for Murphy to carve an early role.
61) Miami Dolphins: Ja'Tavion Sanders, TE, Texas
Miami hasn't valued the TE position highly since Mike McDaniel arrived, but someone who can fight as a blocker and be dynamic as a receiver might entice him.
Ja'Tavion Sanders is a smooth route runner who competes hard when engaged with defenders. His ability to create separation on timing routes would help him fit right in with Tagovailoa.
62) Detroit Lions: Devontez Walker, WR, North Carolina
Averaging almost 100 yards per game since he was declared eligible to play with Maye at North Carolina, Tez Walker is back on the NFL's radar for 2024.
MORE: Devontez Walker Scores 3 Touchdowns Against Miami With Eligibility Restored
The 6'3″ vertical threat has been as impactful as the Tar Heels had hoped upon his arrival from Kent State. He's too big, fast, and polished on posts and go routes for college defenders to slow him down consistently.
63) Kansas City Chiefs: Tyleik Williams, DT, Ohio State
There's no way to watch Ohio State without noticing Tyleik Williams wrecking games for opposing offenses. The 320-pounder can be too aggressive sometimes, but his physical prowess and quickness are worth banking on.
Kansas City can't replace Chris Jones with Williams, but he can be a solid complementary piece next to him.
64) Philadelphia Eagles: Malachi Corley, WR, Western Kentucky
The Eagles are loaded on offense, but that's not stopping us from doubling down with another weapon for Jalen Hurts in Round 2.
Adding more talent to the unit makes sense to keep them humming. Slot receiver Malachi Corley is called The YAC King for a reason and would complement A.J. Brown and DeVonta Smith perfectly.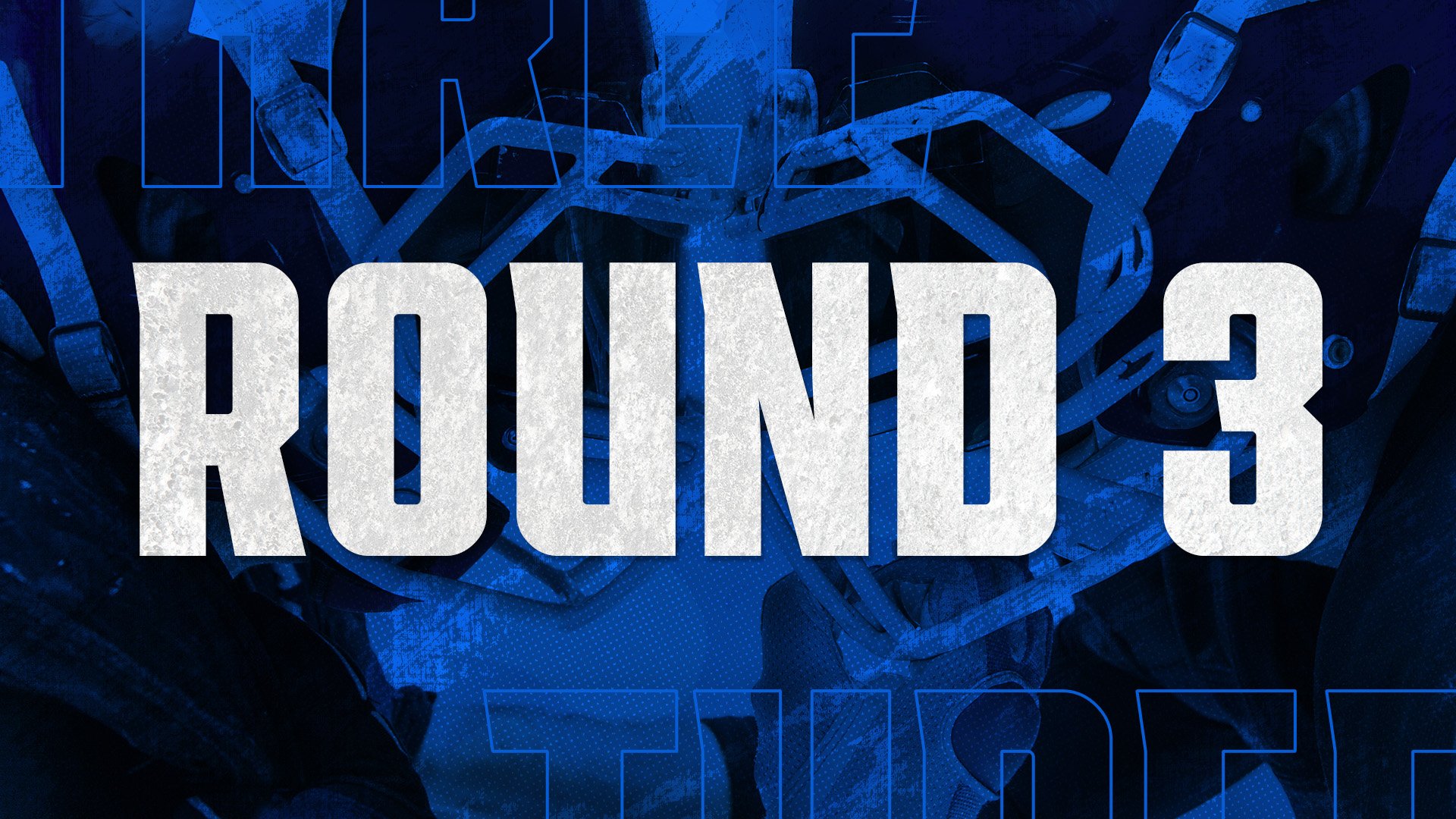 Round 3
65) Arizona Cardinals: Spencer Rattler, QB, South Carolina
Arizona has a slew of picks to use, and if they pass on a quarterback in Round 1, they ought to dedicate one of their following picks to the position shortly after in case Murray isn't the star they hope he is.
Spencer Rattler has the experience, high-level traits, and developmental curve that suggests he could be a major Day 2 steal at the position.
66) Carolina Panthers: Bralen Trice, EDGE, Washington
The Brian Burns trade rumors have swelled over the last year as he's still without a new deal. Whether he stays in Carolina or not, adding more talent to the position is necessary.
Washington's Bralen Trice boasts incredible power as a strong-side defender, with enough quickness to be an effective No. 2 pass rusher in the NFL.
67) New England Patriots: Khyree Jackson, CB, Oregon
Bill Belichick pivoted to smaller cornerbacks for a short time, but his two most recent acquisitions at the position (Christian Gonzalez and J.C. Jackson) hint that he wants size again.
At 6'3″, Khyree Jackson would scratch that itch for New England. He's still developing in his first season as a starter, but the risk is worth the reward.
68) Chicago Bears: Brian Thomas Jr., WR, LSU
Chicago has to add more talent to its receiving room for any quarterback to have a chance of surviving.
LSU's Brian Thomas Jr. has been a fast riser this year, proving to be an explosive option from anywhere on the field. The 6'5″ threat has 732 yards and 11 touchdowns on only 42 receptions this season.
69) New York Giants: Jonathon Brooks, RB, Texas
A relative unknown entering this year, Jonathon Brooks could be the top back in this class. He has a smaller frame than his play style suggests, as he's more powerful than most 200-pounders.
MORE: Fans Already Making Bold Comparisons Between Jonathon Brooks and Bijan Robinson
Averaging 6.4 yards per carry and chipping in 212 receiving yards to his 923 rushing total, Brooks is a dynamic playmaker who can take Saquon Barkley's role for significantly less money.
70) Green Bay Packers: Jaylan Ford, LB, Texas
The linebacker run is about to start as Jaylan Ford finally hears his name called. He's a stellar value at this point in the draft, and with De'Vondre Campbell turning 31 next offseason and missing four games already in 2023, Ford is a viable replacement option for the future. He's fast, physical, and an impact player in the passing game.
71) Seattle Seahawks: Adisa Isaac, EDGE, Penn State
With 9.5 sacks over the last two seasons, Adisa Isaac is more than just an impressive athlete playing football. He's a speed rusher who doesn't have the consistent leverage or power to be a three-down player right away, but Seattle can offer him the chance to compete for playing time while the staff fine-tunes his game.
72) Los Angeles Rams: Ty'Ron Hopper, LB, Missouri
2021 third-round linebacker Ernest Jones has been a tackling machine for the Rams this year, but he's not the type of presence who affects all three downs. Ty'Ron Hopper is, and he can play with Jones in base formations.
The Missouri star can be seen all over the field, closing passing windows, creating pressures on blitzes, and finishing tackles in space.
73) Washington Commanders: Tommy Eichenberg, LB, Ohio State
Washington still needs a true middle linebacker after Jamin Davis has settled into the OLB role. Tommy Eichenberg isn't the best athlete in space, but he has enough range to be an asset. His tackling ability, play diagnosis, and impact play level have leaped significantly over the last two seasons.
74) Indianapolis Colts: Kamari Lassiter, CB, Georgia
Only a junior, Kamari Lassiter has emerged as one of the best cover men in the country this season. The 6'0″, 180-pounder is springy as can be and deters targets from coming his way. The Colts could use an impact starter, and Lassiter has the potential to become one.
75) Las Vegas Raiders: T.J. Tampa, CB, Iowa State
One of the best zone corners in the country is T.J. Tampa. He's rarely targeted as an off-ball defender, making his projection somewhat difficult. But Tampa's coverage stats are strong, and his 6'2″, 190-pound frame makes it easier to trust his talent.
76) Los Angeles Chargers: Kiran Amegadjie, OT, Yale
As nice as it would be for the Chargers to find an upgrade for RT Trey Pipkins sooner rather than later, the team doesn't seem desperate to do so. Kiran Amegadjie's season was cut short due to a knee injury, but his athleticism and raw potential are worth waiting for as he recovers.
77) Arizona Cardinals: Audric Estimé, RB, Notre Dame
Only Emari Demercado may be back in Arizona next year of all the players on the Cardinals' RB depth chart. Arizona must pump talent into the position to create more explosive plays.
Audric Estimé is a powerhouse at the position, barreling through defenders and showing off surprising agility for someone 6'1″ and 215 pounds.
78) Denver Broncos: Calen Bullock, S, USC
Justin Simmons isn't getting younger or cheaper. Denver needs good players, and Calen Bullock creates turnovers with great range and instincts. Bullock has also shown better feel and effort in the run game compared to 2022, which is easily the biggest question mark on his résumé.
79) Arizona Cardinals: Christian Haynes, G, UConn
The best compliment there is to say about Christian Haynes is that he's built like a refrigerator — and he hits like one too. Haynes is a beast when he's squared up with a defender, showing off terrific strength and powerful hands.
80) Tampa Bay Buccaneers: Cameron Ward, QB, Washington State
We passed on a quarterback for Tampa Bay early on, but they find good value with Cameron Ward in the third.
Ward began the season on a torrid pace before his surrounding cast was washed out against better competition. He's an efficient but deadly playmaker at the position who could benefit from playing in a more organized scheme.
81) New York Jets: Josh Newton, CB, TCU
There aren't many cornerbacks as experienced as Josh Newton. The 5'11", 195-pounder is consistently good with his technique and positioning. He's not an elite athlete, but his ability to play in multiple schemes can earn him snaps early on.
82) Cincinnati Bengals: MarShawn Lloyd, RB, USC
The Bengals treat its backup running backs like recyclables, churning through them when Joe Mixon can't play. MarShawn Lloyd can replace Mixon thanks to his violent, explosive play style. He's a wild card because he'll bank on his creativity to make a play, but Joe Burrow would enjoy more big plays from the running game than he's received in recent years.
83) Atlanta Falcons: McKinnley Jackson, DT, Texas A&M
Atlanta's defensive front got a boost last offseason with several veteran acquisitions, but an injection of youth is needed. McKinnley Jackson can be, at minimum, a solid role player for this rebuilding roster. Jackson is as stout as any run defender in the class, able to draw in multiple blockers easily.
84) Detroit Lions: Deontae Lawson, LB, Alabama
Alabama linebackers can be tough to trust, given their history since Nick Saban arrived. Deontae Lawson isn't as bulky as his predecessors, making him a better weak-side fit than a middleman.
Detroit has done well with lesser athletes than what Lawson is, so they could stash him for a year before he takes on a bigger role.
85) Pittsburgh Steelers: Tory Horton, WR, Colorado State
Colorado State's Tory Horton might be the class' top pure vertical receiver thanks to his 6'2″ frame and long stride that creates easy separation. Horton is one of our top sleepers and best role players. Like with Irving, adding Horton is all about making things easier on the QB and increasing the likelihood of chunk plays.
86) Cleveland Browns: J.Michael Sturdivant, WR, UCLA
The Browns were sniped a bit here by their rival as Horton goes one pick ahead of them. However, J.Michael Sturdivant is still quite enticing.
MORE: Top Wide Receivers in the 2024 NFL Draft
Like Horton, Sturdivant has track speed and glides on vertical routes. His sideline body control would especially help Deshaun Watson.
87) San Francisco 49ers: Antwane Wells Jr., WR, South Carolina
San Francisco may be looking to augment their current receiving room or outright replace one of their two stars as the cost of rostering Brandon Aiyuk and Deebo Samuel grows.
Antwane Wells Jr. has been dealing with a foot injury this season but is remarkably similar to Samuel. He has great speed and can create with the ball in his hands.
88) Green Bay Packers: Xavier Legette, WR, South Carolina
Adding another young playmaker to one of the youngest WR rooms in recent history might not be the best strategy as each looks to set themselves apart. But Green Bay should look to strike gold, and Xavier Legette could be that.
The 6'1″ senior is averaging an absurd 18.4 yards per catch this season, thanks to his open-field running ability and huge catch radius.
89) Seattle Seahawks: Jordan Travis, QB, Florida State
We heard buzz last year that Seattle was looking at Anthony Richardson, and it stands to reason they'll again keep an eye on this year's QB class. Jordan Travis is nothing like Richardson physically, but he's a smart passer with good athleticism, accuracy, and arm talent that projects to an NFL starter level.
90) Dallas Cowboys: Javon Foster, OT, Missouri
Now down to a third-stringer, Dallas is seeing the issue of not having a quality backup option for Tyron Smith on its roster. Smith's injury woes will continue, so adding a developmental body to sharpen would be wise. Missouri's Javon Foster is a punishing run defender with the tools to be an effective pass blocker.
91) Jacksonville Jaguars: Ja'Lynn Polk, WR, Washington
Ja'Lynn Polk has been a huge winner through the 2023 season so far. At 6'2″ and 190 pounds, he has the blend of length, speed, and catch radius that breeds chunk plays. Averaging 18 yards per catch this season, Polk profiles as a terrific vertical receiver for Trevor Lawrence.
92) Baltimore Ravens: Terrion Arnold, CB, Alabama
There might not be a more Ravens-type cornerback than Terrion Arnold in this draft. Feisty, active in run support, and a timely playmaker, Arnold can rise even higher despite being only a redshirt sophomore.
93) Detroit Lions: Zak Zinter, G, Michigan
No one would be surprised to hear that most of Michigan's offensive line has been lights out this year, including Zak Zinter. With Detroit struggling to consistently find available bodies at guard, Zinter is an affordable and healthy player to plug into one of the league's best units.
94) Kansas City Chiefs: D.J. James, CB, Auburn
A hyper-fluid, versatile CB who can play inside or outside, D.J. James gives Kansas City another defensive weapon to move around. The Chiefs will value someone who can step in immediately, and James' experience and high IQ will impact this unit.
95) Houston Texans: Devin Neal, RB, Kansas
Although many of us like Dameon Pierce, this coaching staff won't be tied to someone averaging 3.0 yards a carry. Not all that is on Pierce, but he hasn't played well enough to avoid added competition.
MORE: 2024 NFL Draft Order
Devin Neal has been undeniable in 2023. The junior back has carried Kansas' offense while Jalon Daniels has been hurt, showing off much sharper cuts and better acceleration that allows him to create advantageous angles. Neal averages 6.7 yards per carry and 10.3 yards per catch this season.
96) Washington Commanders (From SF): Patrick Paul, OT, Houston
A mammoth left tackle who compares well to former Washington tackle Morgan Moses, Patrick Paul has enjoyed an impressive senior campaign thus far.
Although Paul is a bit top-heavy and isn't a top-tier athlete, he effectively gets the job done. He could be the latest mid-round tackle who proves to be a quality starter.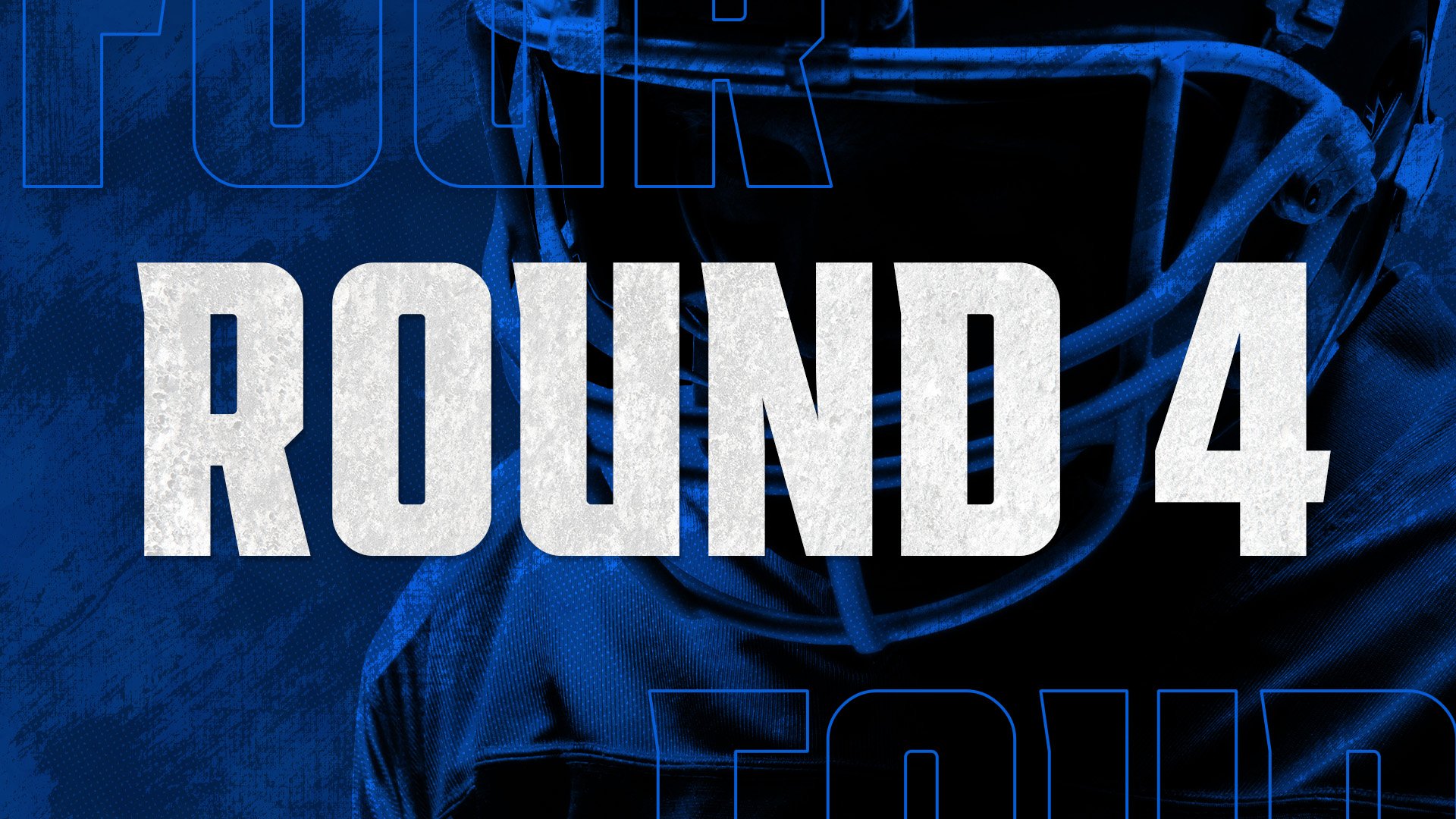 Round 4
97) Arizona Cardinals
Darius Robinson, DT, Missouri
98) Carolina Panthers
Zach Frazier, C, West Virginia
99) Chicago Bears
Tate Ratledge, G, Georgia
100) New York Giants
Will Sheppard, WR, Vanderbilt
101) New England Patriots
Ruke Orhorhoro, DT, Clemson
102) Green Bay Packers
Blake Fisher, OT, Notre Dame
103) Pittsburgh Steelers
Brandon Coleman, OT, TCU
104) Washington Commanders
Ben Sinnott, TE, Kansas State
105) Indianapolis Colts
Jaheim Bell, TE, Florida State
106) Las Vegas Raiders
Kris Jenkins, DT, Michigan
107) New York Jets
Rod Moore, S, Michigan
108) Tennessee Titans
Jack Sawyer, EDGE, Ohio State
109) Jacksonville Jaguars
Jasheen Davis, EDGE, Wake Forest
110) Houston Texans
Mohamed Kamara, EDGE, Colorado State
111) Tampa Bay Buccaneers
Josh Simmons, OT, Ohio State
112) Los Angeles Chargers
Michael Hall Jr., DT, Ohio State
113) Cincinnati Bengals
T'Vondre Sweat, DT, Texas
114) New York Jets
Layden Robinson, G, Texas A&M
115) Minnesota Vikings
Cole Bishop, S, Utah
116) Atlanta Falcons
Javon Bullard, CB, Georgia
117) Houston Texans
Cedric Gray, LB, North Carolina
118) Pittsburgh Steelers
Jaden Hicks, S, Washington State
119) Buffalo Bills
Braelon Allen, RB, Wisconsin
120) San Francisco 49ers
Blake Corum, RB, Michigan
121) San Francisco 49ers
Isaiah Adams, G, Illinois
122) Seattle Seahawks
Ladarius Henderson, OT, Michigan
123) Baltimore Ravens
Johnny Wilson, WR, Florida State
124) Atlanta Falcons
Joshua Gray, OT, Oregon State
125) Denver Broncos
Graham Mertz, QB, Florida
126) Minnesota Vikings
Jordan Burch, EDGE, Oregon
127) Kansas City Chiefs
Colbie Young, WR, Miami (FL)
128) Chicago Bears
Jack Nelson, OT, Wisconsin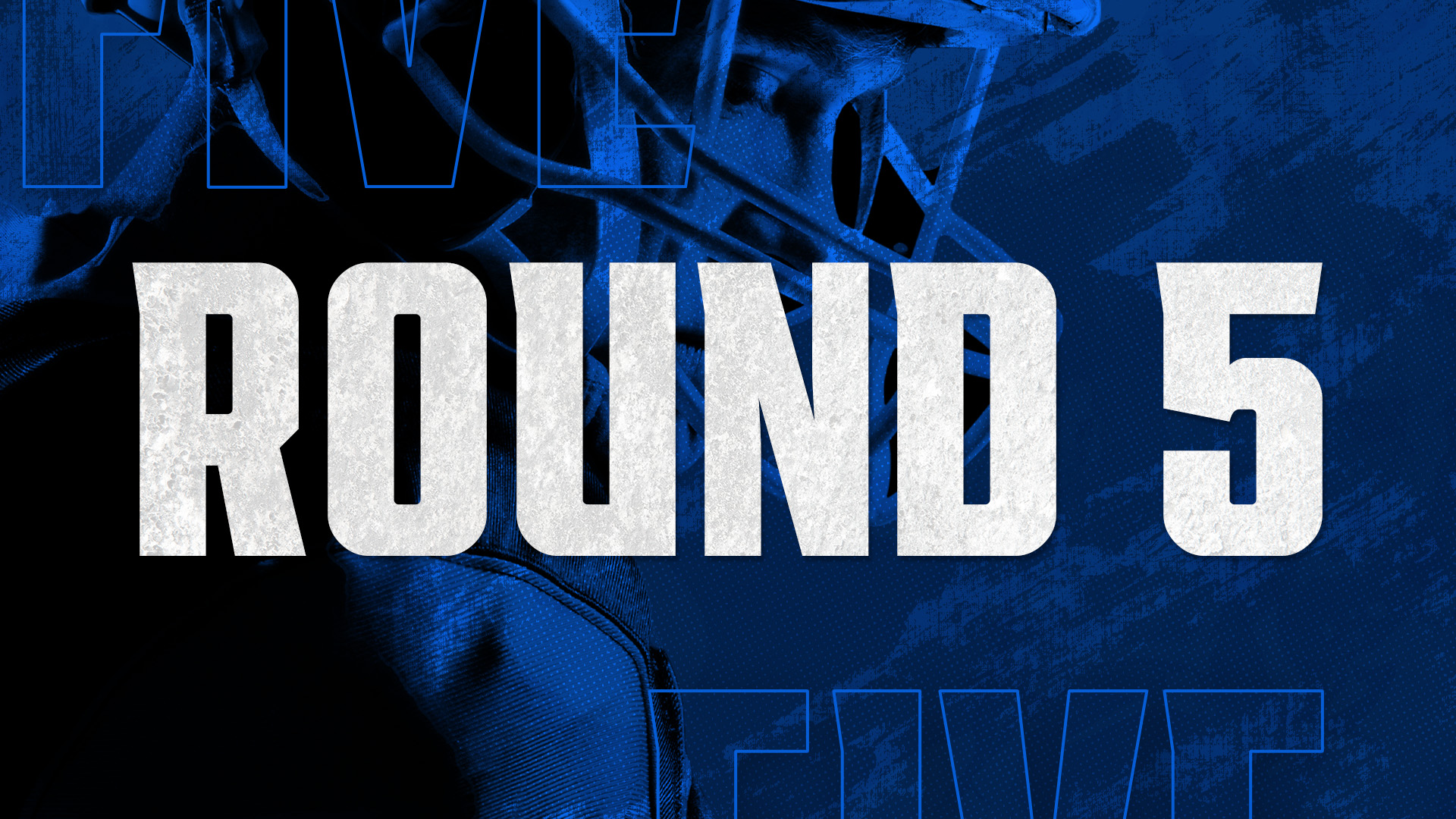 Round 5
129) Arizona Cardinals
Dontay Corleone, DT, Cincinnati
130) Cleveland Browns
Cade Stover, TE, Ohio State
131) New York Giants
Sataoa Laumea, G, Utah
132) New England Patriots
Beaux Limmer, G, Arkansas
133) Chicago Bears
Mekhi Wingo, DT, LSU
134) Buffalo Bills
Beau Brade, S, Maryland
135) Washington Commanders
James Williams, S, Miami (FL)
136) Indianapolis Colts
Steve Linton, EDGE, Texas Tech
137) Las Vegas Raiders
Jamari Thrash, WR, Louisville
138) Denver Broncos
Francisco Mauigoa, LB, Miami (FL)
139) Los Angeles Rams
Max Melton, CB, Rutgers
140) New Orleans Saints
Brevyn Spann-Ford, TE, Minnesota
141) Arizona Cardinals
Theo Johnson, TE, Penn State
142) Tennessee Titans
Ricky Pearsall, WR, Florida
143) Los Angeles Chargers
Donovan Edwards, RB, Michigan
144) Carolina Panthers
Jalen McMillan, WR, Washington
145) Denver Broncos
Javon Baker, WR, UCF
146) Cincinnati Bengals
Bryce Foster, G, Texas A&M
147) Atlanta Falcons
Hudson Clark, S, Arkansas
148) Philadelphia Eagles
Roger Rosengarten, OT, Washington
149) Los Angeles Rams
Tahj Washington, WR, USC
150) Minnesota Vikings
Delmar Glaze, OT, Maryland
151) Carolina Panthers
Tyler Davis, DT, Clemson
152) Buffalo Bills
Jaylon Carlies, S, Missouri
153) Seattle Seahawks
Tyler Warren, TE, Penn State
154) Kansas City Chiefs
Dallin Holker, TE, Colorado State
155) Jacksonville Jaguars
Lathan Ransom, S, Ohio State
156) Baltimore Ravens
Sean Martin, DT, West Virginia
157) Detroit Lions
Anthony Belton, OT, NC State
158) Miami Dolphins
Tanner Miller, G, Oregon State
159) Minnesota Vikings
Kris Abrams-Draine, CB, Missouri
160) Cleveland Browns
Raheim Sanders, RB, Arkansas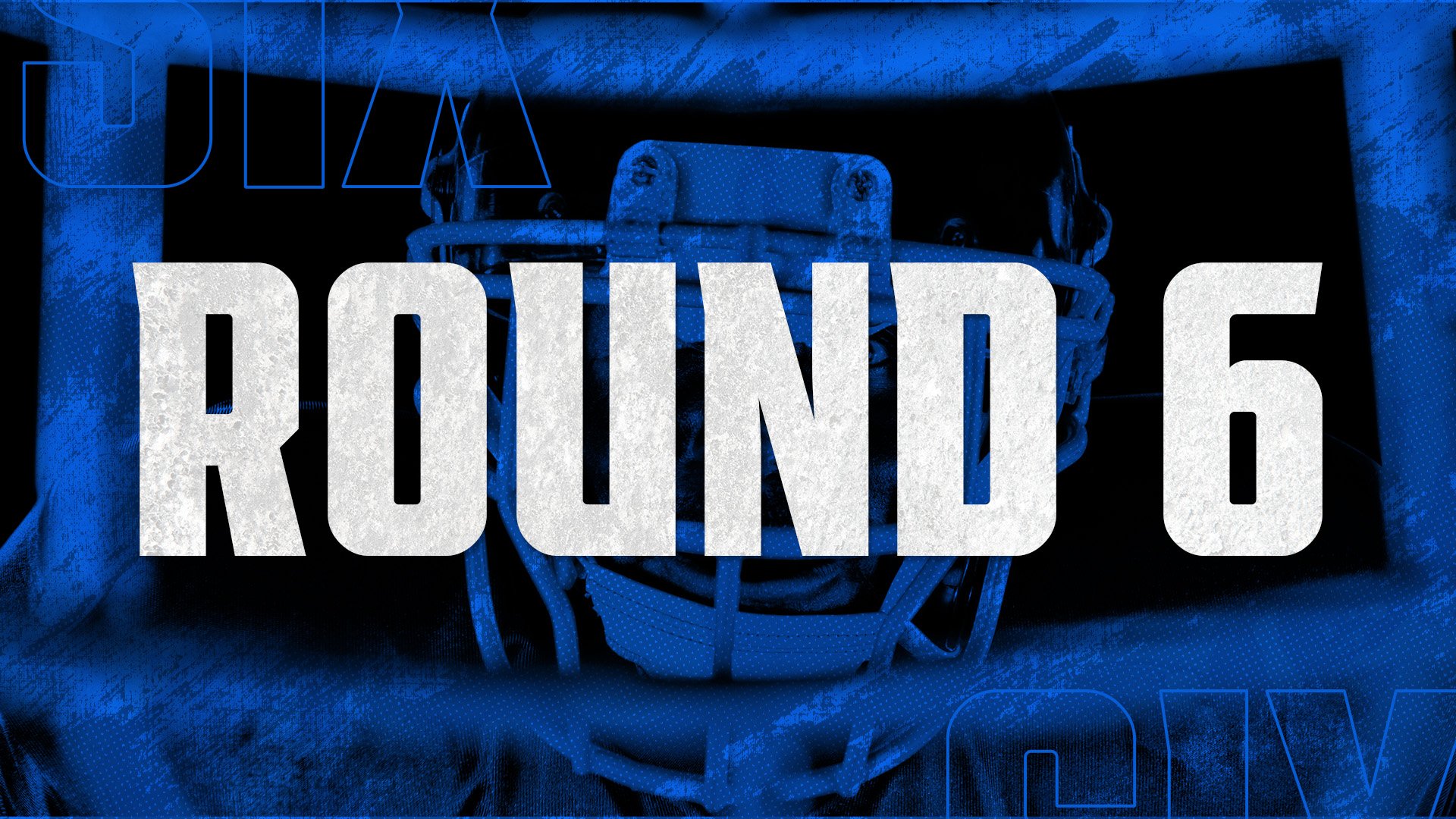 Round 6
161) Carolina Panthers
Luke Lachey, TE, Iowa
162) Jacksonville Jaguars
Johnny Dixon, CB, Penn State
163) New England Patriots
Jeffrey Bassa, S, Oregon
164) Miami Dolphins
Smael Mondon Jr., LB, Georgia
165) New York Giants
Tyrice Knight, LB, UTEP
166) Green Bay Packers
Xavier Thomas, EDGE, Clemson
167) Indianapolis Colts
Zion Nelson, OT, Miami (FL)
168) New England Patriots
Jacob Cowing, WR, Arizona
169) Los Angeles Rams
Jonah Elliss, EDGE, Utah
170) Buffalo Bills
Tyler Van Dyke, QB, Miami (FL)
171) Washington Commanders
Ainias Smith, WR, Texas A&M
172) Cleveland Browns
Matt Goncalves, OT, Pittsburgh
173) Tampa Bay Buccaneers
Christian Mahogany, G, Boston College
174) Los Angeles Chargers
Jack Howell, S, Colorado State
175) Tennessee Titans
Junior Colson, LB, Michigan
176) New Orleans Saints
Darian Chestnut, CB, LSU
177) Cincinnati Bengals
Michael Pratt, QB, Tulane
178) New York Jets
Zion Tupuola-Fetui, EDGE, Washington
179) Minnesota Vikings
Drake Nugent, C, Michigan
180) Philadelphia Eagles
Ja'Quan Sheppard, CB, Maryland
181) Philadelphia Eagles
Omar Speights, LB, LSU
182) Pittsburgh Steelers
Danny Stutsman, LB, Oklahoma
183) Buffalo Bills
Tahveon Nicholson, CB, Illinois
184) Denver Broncos
Ray Davis, RB, Kentucky
185) Buffalo Bills
Blake Watson, RB, Memphis
186) Seattle Seahawks
Tanor Bortolini, G, Wisconsin
187) Cleveland Browns
Keith Randolph Jr., DT, Illinois
188) Minnesota Vikings
Jalon Daniels, QB, Kansas
189) Miami Dolphins
Cam Hart, CB, Notre Dame
190) Detroit Lions
Ricky Barber, DT, UCF
191) Las Vegas Raiders
Payton Wilson, LB, NC State
192) New Orleans Saints
Jayden Thomas, WR, Notre Dame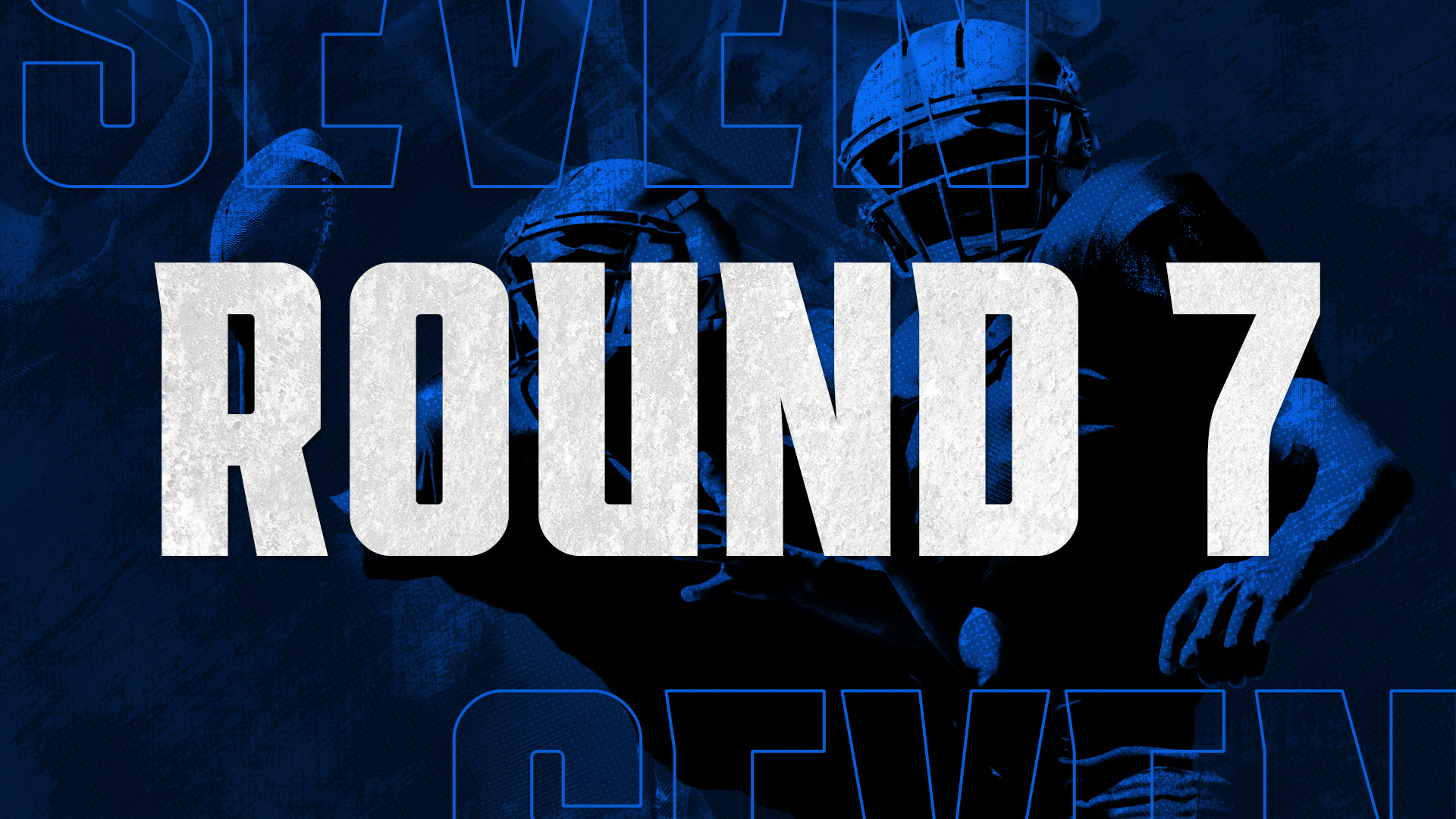 Round 7
193) Houston Texans
Mike Sainristil, CB, Michigan
194) Tennessee Titans
Ashton Gillotte, EDGE, Louisville
195) New England Patriots
Ajani Cornelius, OT, Oregon
196) Minnesota Vikings
Jalen Travis, OT, Princeton
197) Las Vegas Raiders
Dorian Singer, WR, USC
198) Green Bay Packers
Tyreek Chappell, CB, Texas A&M
199) Dallas Cowboys
Jaylen Wright, RB, Tennessee
200) New Orleans Saints
Xavier Truss, G, Georgia
201) San Francisco 49ers
Billy Bowman Jr., S, Oklahoma
202) Washington Commanders
Daequan Hardy, CB, Penn State
203) Indianapolis Colts
Jamon Dumas-Johnson, LB, Georgia
204) Tampa Bay Buccaneers
Emani Bailey, RB, TCU
205) Los Angeles Chargers
Brady Cook, QB, Missouri
206) Tennessee Titans
Zy Alexander, CB, LSU
207) Houston Texans
Cobee Bryant, CB, Kansas
208) Houston Texans
Mario Williams, WR, USC
209) Baltimore Ravens
Roman Hemby, RB, Maryland
210) Cincinnati Bengals
Patrick Payton, EDGE, Florida State
211) Arizona Cardinals
Michael Jurgens, C, Wake Forest
212) Las Vegas Raiders
Khordae Sydnor, EDGE, Purdue
213) Pittsburgh Steelers
Gabriel Murphy, EDGE, UCLA
214) Cleveland Browns
Nelson Ceaser, EDGE, Houston
215) San Francisco 49ers
Riley Leonard, QB, Duke
216) Buffalo Bills
Brenden Rice, WR, USC
217) Seattle Seahawks
Jordan Jefferson, DT, LSU
218) Dallas Cowboys
Tyler Baron, EDGE, Tennessee
219) Jacksonville Jaguars
Benjamin Yurosek, TE, Stanford
220) Baltimore Ravens
Ben Bywater, LB, BYU
221) Detroit Lions
Sam Wiglusz, WR, Ohio
222) Miami Dolphins
Jackson Powers-Johnson, C, Oregon
223) Kansas City Chiefs
Curtis Jacobs, LB, Penn State
224) Tennessee Titans
Cornelius Johnson, WR, Michigan
Listen to the PFN Scouting Podcast
Listen to the PFN Scouting Podcast! Click the embedded player below to listen, or you can find the PFN Scouting Podcast on iTunes, Spotify, and all major podcast platforms.  Be sure to subscribe and leave us a five-star review! Rather watch instead? Check out the PFN Scouting Podcast on our Scouting YouTube channel.