It's difficult to ever see some other format overtake redraft as the most popular version of fantasy football, there's no denying the increasing popularity of dynasty fantasy football over the past decade.
Each year, the fantasy community grows in size, with hundreds of thousands of people playing for the first time. That means there are more people looking for leagues. Many of those people are first learning about the existence of dynasty leagues. For those people, this article is for you.
Did you get a trade offer in your dynasty or redraft league? Not sure what to do? Make championship-winning decisions with PFN's FREE Fantasy Football Trade Analyzer and Calculator!
What Is Dynasty Fantasy Football?
At its core, every version of fantasy football has the same objective: Build a roster of players that scores the most possible points.
When it comes to constructing an optimal roster, that changes based on league format. In redraft leagues, each season is its own entity, completely disconnected from the previous one. Everyone starts with a clean slate.
Dynasty leagues differ in that only the initial startup draft will afford each manager an opportunity at selecting every available player. After that, all of your players will remain on your roster for as long as they are in the NFL — unless you cut or trade them.
Dynasty Fantasy Football Never Ends
I know what you may be thinking: "What do you mean by never ends?"
The fantasy football season goes from September until early January. After Week 17, a champion is crowned, and the season ends. That's correct, and that isn't going to change. (Well, until the NFL inevitably adds an 18th game, but that's neither here nor there.)
What is different about dynasty fantasy football is your role as a manager doesn't stop once the NFL season hits Week 18.
Of course, this doesn't mean you're actively doing something 365 days a year. There will always be downtime when you step away for a breather or there just isn't anything going on. Even during the season, there are days when you may not even look at your teams. But in most dynasty leagues, you can, if you want to, do something every single day of the year.
This is one of the most appealing features of dynasty fantasy football to those that participate. We all love football. But when you look at the NFL compared to every other sport, it's so short by comparison.
Sure, the NFL has managed to find a way to make itself relevant year-round. But fantasy football — the act of winning matchups toward a championship — that only lasts 17 weeks.
If you only play redraft leagues, you're really not doing anything from January to August. You may read articles, listen to podcasts (like the new and improved PFN Fantasy Football Podcast!), and educate yourself on the goings on of the NFL, but you don't actually have any players on your teams to manage.
Your league commissioner may pause activity for a stretch, but typically, trades and roster moves reopen sometime between NFL free agency (which occurs in mid-March) and the NFL Draft (the final week of April).
The main appeal of dynasty fantasy football is the ability to make moves and improve your roster even when no football games are being played. The idea is to mimic being a real general manager as best as possible, building your team from the ground up.
How To Get Started in Dynasty Fantasy Football
There are dozens of different league formats, settings, and rules for dynasty fantasy football leagues. I certainly could not even dream of covering all of them in a single article.
For the purposes of this primer, let's stick with the basic tenets of dynasty leagues.
Choosing a Platform
This often goes overlooked as a relevant detail, but where you decide to host your league matters greatly.
For example, MyFantasyLeague remains unmatched in terms of customization, but it also remains unmatched in terms of how awful its user interface is.
Depending on your league's specific rules and settings, you may have no choice because you need the customization ability. If you don't, a more user-friendly platform like Yahoo or Sleeper will suffice.
League and Roster Size
The most common leagues will have 12 teams. That's certainly not a strict requirement, though. There are plenty of leagues out there with 10, 14, or even 16 teams. For true beginners, even an eight-team league is acceptable.
When I first started playing 20 years ago, I did an eight-team league with some high school friends for about five years. Even though everyone had a super team, it was still a great way to learn the game.
Now, I believe 12 teams to be the optimal league size. I occasionally dabble in 14-teamers, but never anything else. But by all means, do whatever it is that you find the most enjoyable.
The number of teams typically impacts the roster size. With more teams, you will likely have fewer roster spots. Regardless of league size, though, dynasty rosters are quite large. They typically range anywhere from 20-30 players.
Initial Startup Draft
Another common thread across all dynasty fantasy football leagues is the initial startup draft. You have to kick off your league somehow. This is the way you do it.
For your first draft, it will feel just like a redraft league (until you start drafting). It will either be in a snake or auction format.
The primary difference is while you're drafting, you will do so with the knowledge that this will be your only chance at freely drafting any of these players. These guys will be on your roster indefinitely. That can and will impact how you draft, as what a player will do in just the upcoming season is not the only thing you need to care about.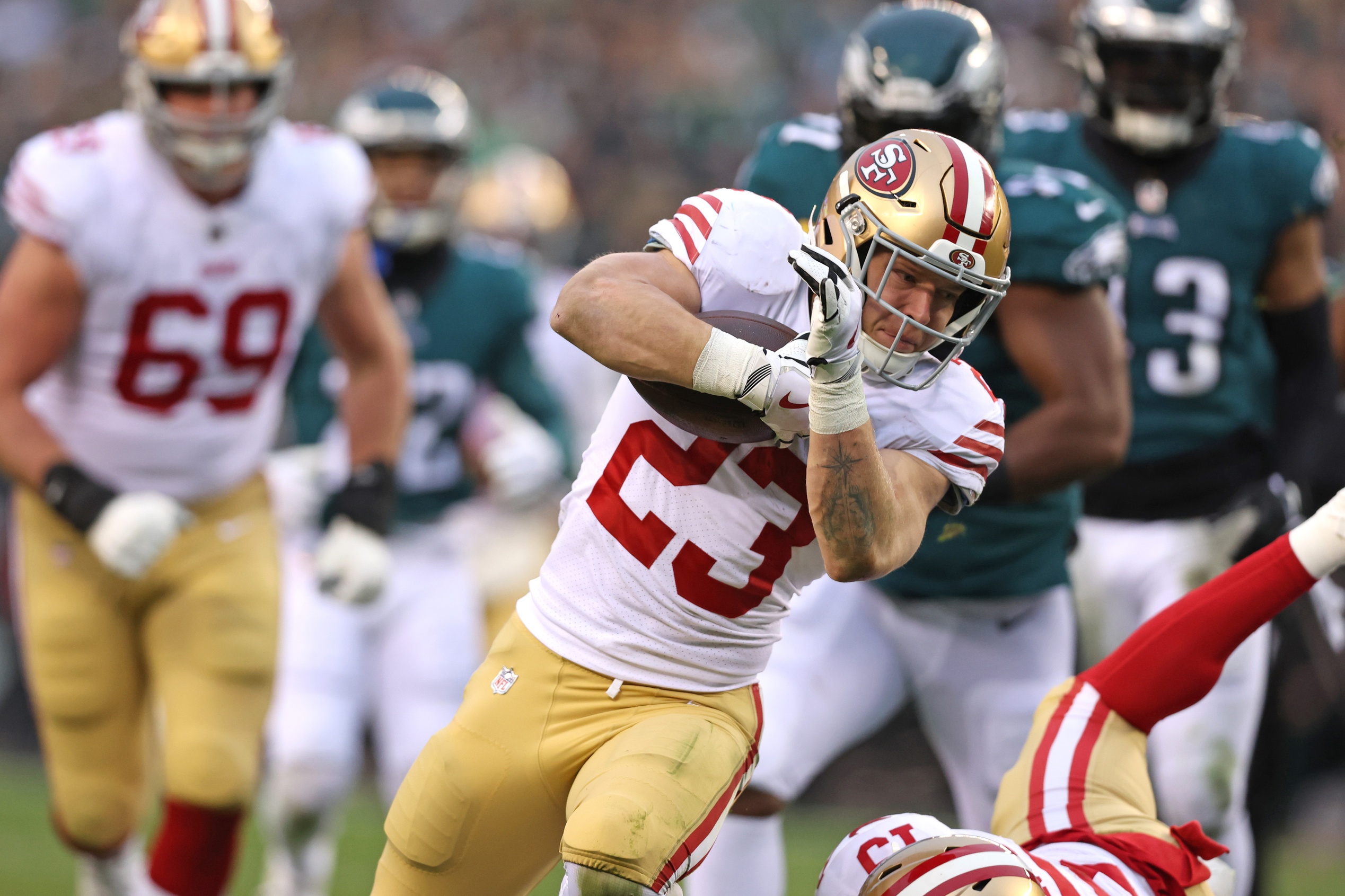 If it seems like the startup draft is extremely important, that's because it is. How you go about drafting your team will set the stage for what you do over the next few years.
In this article, you can find different strategies to implement in your initial draft. It's not as simple as just picking the best players for the upcoming season.
Rookie Draft
Depending on when your league has its initial startup draft, that year's rookies may or may not be part of it. Either way, after the first season, the only draft you will have each year is a rookie draft.
Typically, the rookie draft is linear, just like the NFL Draft, but quite different from every other fantasy draft you've probably done. In a linear draft, the order of picks will be the same in each round. It does not snake. If you pick first in the first round, you will also pick first in the second round.
Most leagues determine the draft order by the previous season's standings, with the worst teams getting the best picks. Much like the NFL, the idea is to give the worst teams the best chance at securing the players that can turn their franchise around. That is why the worst teams get to pick first in every round.
More recently, there's been a push to alter the way leagues determine the draft order. The straight reverse order of standings encourages rebuilding teams to just tank. That's bad for business and can lead to leagues folding.
Some ideas to combat tanking are a weighted lottery system or setting the draft order based on the actual order of the standings for the non-playoff teams. To clarify, the best team to miss the playoffs would get the first overall pick, etc.
I much prefer the latter method because even in a lottery system, there is still no incentive to win matchups if you're rebuilding.
Rookie drafts typically span five rounds and consist exclusively of the players from the current year's NFL Draft class. Some leagues opt to include unrostered veterans in their rookie drafts, but most just allow veteran free agents to be added and dropped throughout the year.
I prefer rookie drafts to occur after the NFL Draft, but it's by no means a requirement. Your league is free to do whatever it wants. If that means scheduling the rookie draft before we know where these players will be playing, it just creates a different challenge. There are pros and cons to every decision your commissioner makes.
In-Season
The in-season play is no different than any other fantasy football format. Assuming your league is a traditional head-to-head format, you will have your weekly matchups, then the playoffs, and someone will be the champion.
Why Should You Join a Dynasty Fantasy Football League?
Dynasty leagues are not for everyone. Perhaps you join one, play a couple of seasons, and decide it's not for you. That's completely okay. Everyone has their own preferences.
I know people that don't play in dynasty at all because they just don't prefer it. I know people that do dozens of dynasty leagues and are joining new ones every year because they love it so much. That's the beauty of the evolution of fantasy football — there are so many different ways to play now that there's bound to be something you enjoy.
Whether you choose to play dynasty or not, there's no denying what the appeal of dynasty leagues is. As managers, we want to "do stuff." Dynasty leagues reward managers by being able to manage for almost the entire year, even when nothing is going on in the actual NFL.
One of the main reasons I play in anywhere from 8-10 leagues every season is because I love fantasy football and want to be able to play the entire year. If I played in just one league and my team was very clearly terrible by midseason, that's it. I'm done.
In dynasty formats, you can always do something — or at least try to. If your team is good, you get to play to win. But even if your team is bad, you can start to look toward the future.
In a redraft league, when your team is bad, you can try and make moves to fix it, but sometimes there's nothing you can do. Even the best fantasy football players in the world can't overcome a roster riddled with injuries or busts (or both).
In dynasty leagues, accepting defeat for the current season doesn't mean you simply go through the motions of fielding a full lineup the rest of the year, waiting for it to end.
Instead, it just shifts how you manage your team. Let's say your goal was to win, but circumstances beyond your control made it abundantly clear that was not going to happen. You don't have to just stop playing — you just need to shift what you're doing.
You can make pickups geared toward stashing players that might increase in value during the offseason. You can trade away older, established veterans for younger players with more upside. The best part about dynasty fantasy football is the constant ability to play.
Let me preface this next statement with this: I love watching football. Yet, my favorite part of fantasy football is August. It's the pre-draft process. I love diving into data and information on players to make the best predictions possible about what they will do in the future.
Dynasty fantasy football allows you to not only do that throughout the season but reap the benefits to an even greater degree when you get something really correct.
If you hit on that breakout player in a redraft league, you will get to enjoy the fruits of your labor for one season. If you hit on that breakout player in a dynasty league, you may benefit from that for the next 5-10 years.
In 2017, Tyreek Hill was my guy. I drafted him quite literally in every league. As you may have imagined, that went quite well. But that was it. The cat was out of the bag. I repeated the benefits in 2017 (and a bit more in 2018 because people didn't fully buy-in), but then his price went up. If I wanted Hill in 2019 or 2020, I had to spend a first or second-round pick on him…except in my dynasty leagues. In dynasty, I'm still reaping the rewards of that great call in 2017 to this day.
If you read through this and decide it's not for you, that's perfectly fine. I've played in all different types of fantasy football leagues, and traditional redraft remains my favorite. But that doesn't mean there isn't a place for dynasty formats. There are plenty of people out there that can't get enough of dynasty fantasy football. If you feel up to the challenge, give it a shot, and you may just fall in love.
Listen to the PFN Fantasy Podcast
Listen to the PFN Fantasy Podcast! Click the embedded player below to listen, or you can find the PFN Fantasy Podcast on iTunes, Spotify, and all major podcast platforms.  Be sure to subscribe and leave us a five-star review! Rather watch instead? Check out the PFN Fantasy Podcast on our Fantasy YouTube channel.