The 2023 college football season is starting to near its conclusion, and the 2024 NFL Draft is inching ever closer.
In this 2024 NFL Mock Draft, we take a look at the latest iteration of the big board and how things might play out if the draft happened today.
In this 2024 NFL Mock Draft, we're assuming that Shedeur Sanders and Quinn Ewers will return to school. The draft order is up-to-date through Week 9.
1) New York Giants (From ARI): Drake Maye, QB, North Carolina
Trade: Giants receive pick No. 1, Cardinals receive pick No. 4, pick No. 35, 2025 first-round pick, and 2025 second-round pick.
Drake Maye is my personal QB1 in the 2024 NFL Draft, and he'll end up being one of the best QB prospects over the past half-decade, much like Caleb Williams.
The New York Giants are in a tough spot with Daniel Jones, but nothing should dissuade them from doing what they need to do to get a true franchise QB and reset the clock.
Maye has the elite arm talent and quietly excellent off-platform ability for his size, but it's his processing ability, anticipation, and control of the field that sets him apart.
2) Chicago Bears (From CAR): Caleb Williams, QB, USC
If the Chicago Bears pick in the top three, as they're currently projected to, a regime change is likely. And thus, a QB change could be soon to follow.
Justin Fields will be on the move later in this 2024 NFL Mock Draft, but here, the Bears set things in motion by taking Caleb Williams at No. 2 overall.
Williams can still improve a bit in structure, but he's a truly special creator, who can terrorize defenses with his mobility, instincts, and slingshot-like arm.
3) New England Patriots (From CHI): J.J. McCarthy, QB, Michigan
Trade: Patriots receive pick No. 3, Bears receive pick No. 5, pick No. 36, and 2025 second-round pick.
It's a gamble passing on Marvin Harrison Jr. to trade down, but the Bears' roster needs a lot of work, and as good as Harrison is, there are five WRs in PFN's current top 15.
MORE: Free NFL Mock Draft Simulator
That top-end depth factors into the Bears' decision to take this risk, but they're not moving down too far. Meanwhile, the Patriots traded up to take Michigan QB J.J. McCarthy.
McCarthy has grown more disciplined and composed in the pocket, and he's a superb athlete with an extremely elastic arm, which he uses to capitalize on seam opportunities.
4) Arizona Cardinals: Joe Alt, OT, Notre Dame
Marvin Harrison Jr. is special, but the Cardinals have other WR options later in Round 1, and they might prioritize LT with Kyler Murray's injury history.
Joe Alt has risen to OT1 on my board in 2023. He was already an elite athlete with rare flexibility and recovery at 6'8″, 315 pounds, and he's only improved his technique.
5) Chicago Bears (From NE): Marvin Harrison Jr., WR, Ohio State
This is the absolute best-case scenario for the Chicago Bears. You get your franchise QB, trade back a couple of spots to add more capital, and you still get Marvin Harrison Jr.
Harrison has a good chance to be the best WR in franchise history for the Bears. He's an unnaturally smooth and efficient separator at 6'4″, 205 pounds, with dominating ability at the catch point.
6) Los Angeles Rams: Brock Bowers, TE, Georgia
The Rams' roster might have other needs, but there are few scheme-prospect fits more exciting than Brock Bowers in Sean McVay's offense.
McVay's offense is predicated on multiplicity, and Bowers is a 6'4″, 240-pound weapon who can be schemed the ball in countless ways and generate constant mismatches.
7) Green Bay Packers: Taliese Fuaga, OT, Oregon State
If Alt is still here, he's the pick for Green Bay. But even if he's gone, there are still viable options on the board at tackle. One of them is Oregon State's Taliese Fuaga.
Fuaga is a stellar athlete at 6'6″, 335 pounds, with high-level leverage IQ, hand usage, and physicality, and he has the balance and coordination to move to the left side if needed.
8) Tampa Bay Buccaneers: Princely Umanmielen, EDGE, Florida
In this 2024 NFL Mock Draft, Florida's Princely Umanmielen is the first EDGE prospect off the board — over candidates like Alabama's Dallas Turner.
The 6'4″, 250-pound Umanmielen earns trust with his run defense, but he has an astronomical pass-rushing ceiling with his searing explosiveness, length, bend, and agility.
9) Denver Broncos: Bo Nix, QB, Oregon
Russell Wilson has been playing a bit better this year, but he's not the long-term answer for Denver. In this 2024 NFL Mock Draft, the Broncos reset the clock with Bo Nix.
Nix is an extremely underrated first-round option in the 2024 NFL Draft. He has some of the best overarching creative ability in the class, to go along with deadly accuracy.
10) Tennessee Titans: Olumuyiwa Fashanu, OT, Penn State
This pick is about as simple as it gets. Will Levis is showing promise as the Tennessee Titans' potential QB of the future. Get him a blindside blocker before anything else.
At 6'6″, 325 pounds, Olu Fashanu has great size, length, and athleticism, and he's one of the most balanced and powerful offensive tackles in the 2024 NFL Draft.
11) Atlanta Falcons: Malik Nabers, WR, LSU
The Falcons don't do a great job of scheming plays for their personnel as it is, but there's also room to keep upgrading the personnel outside of the team's top few weapons.
Malik Nabers would be an excellent complement to Drake London with his speed, surgical separation ability, catching instincts, and physicality as a run-after-catch threat.
12) Washington Commanders: Dallas Turner, EDGE, Alabama
Dallas Turner isn't a perfect scheme fit for the Commanders, but Washington simply needs premier EDGE talent after trading Chase Young and Montez Sweat.
Turner's presence, as a hyper-explosive, hyper-flexible agent of carnage, could allow Washington to experiment with more hybrid fronts and exotic rushing looks.
13) Indianapolis Colts: Rome Odunze, WR, Washington
The Indianapolis Colts picked the perfect year to need a future WR1. Rome Odunze doesn't always get matched with the Colts, but he'd be an intriguing fit with his tools.
MORE: Top WRs in the 2024 NFL Draft
At 6'3″, 215 pounds, Odunze is rumored to have 4.3 speed. And on top of that, he's as smooth as can be as a separator and RAC threat, with uncommon feel and control at the catch point.
14) Las Vegas Raiders: Kool-Aid McKinstry, CB, Alabama
The Raiders are getting excellent play from Amik Robertson this year, but he'll be a free agent along with Marcus Peters in the 2024 offseason.
Kool-Aid McKinstry gives Las Vegas a long-term solution at CB. He's stellar in both man and zone with his long-striding 6'1″ frame, efficient technique, and elite ball skills.
15) Arizona Cardinals (From HOU): Keon Coleman, WR, Florida State
Time will tell if Keon Coleman can rival the legacy of Harrison. But on paper, coming away with Alt and Coleman is a very nice consolation prize in Round 1 for the Cardinals.
At 6'4″, 215 pounds, Coleman is an absolute alpha on the boundary, who also brings impressive route running upside and explosive ability in the RAC phase.
16) New York Jets: Adonai Mitchell, WR, Texas
The more you watch Adonai Mitchell's tape, the more you ask yourself: "Why can't he go Round 1?" Mitchell has everything you need at WR, and he's only trending up.
Mitchell has the size to be a go-to threat at 6'4″, but for the Jets specifically, he also brings a level of route-running nuance and separation ability that they need desperately beyond Garrett Wilson.
17) Los Angeles Chargers: Jer'Zhan Newton, DT, Illinois
The Chargers will have to figure out what to do at nose tackle long-term, but in Jer'Zhan Newton, they can get an interior defender with versatility and reliability against the run.
Despite his size, Newton is a fringe blue-chip DT prospect on my board. His blend of explosiveness, hyper-elite flexibility, natural leverage, strength, and football IQ is second to none.
18) Buffalo Bills: Nate Wiggins, CB, Clemson
Tre'Davious White's health is a major concern moving forward, and the Bills don't have a long-term answer on the boundary across from him. Nate Wiggins can change that.
The 6'2″, 185-pound Wiggins is a bit lean, but he's one of the smartest, most reactive CBs in the 2024 NFL Draft, and he has the speed, agility, and ball skills to build on that.
19) New Orleans Saints: Troy Fautanu, OL, Washington
Trevor Penning's career with the Saints hasn't gone as planned so far, and there's also a potential need at guard. Troy Fautanu can help hedge for change at both positions.
The 6'4″, 320-pound Fautanu has been projected as an NFL guard by some, but he has the lateral mobility, recovery capacity, leverage, and active, forceful hands to stick at tackle.
20) Minnesota Vikings: Laiatu Latu, EDGE, UCLA
With Danielle Hunter's long-term future unclear, the Minnesota Vikings will soon need to reinvest in EDGE talent. In Laiatu Latu, they can get a potentially elite pass-rushing threat.
Latu will be a bit older as a rookie, and medicals will be key. But at 6'5″, 265 pounds, he has unreal bend and quickness to go along with precise and surgical hands through the apex.
21) Dallas Cowboys: JC Latham, OT, Alabama
The Cowboys are often mocked with a cornerback in Round 1, but if JC Latham is still on the board, it's a wrap. Latham would upgrade RT and allow Terence Steele to move to guard.
The 6'6″, 330-pound Latham has the exact combination of explosiveness, power, and tenacity that the Cowboys crave, and he's very smooth on his pass sets as well.
22) Pittsburgh Steelers: Kamren Kinchens, S, Miami (FL)
There are several different ways the Steelers could approach this pick, but I went the route of shoring up the young secondary with a versatile and reliable safety this time around.
Kamren Kinchens would complement Minkah Fitzpatrick very well. He's stellar in support with his range and frame density, but he's also an intermediate and deep eraser in coverage.
23) Arizona Cardinals (From CLE via HOU): Chop Robinson, EDGE, Penn State
Trade: Cardinals receive pick No. 23 and 2025 fifth-round pick, Texans receive pick No. 33, pick No. 65, and pick No. 145.
The Cardinals have the capital to be aggressive in the 2024 NFL Draft if the right player falls late in Round 1. Here, they swap with the Texans to secure Chop Robinson.
The 6'3″, 254-pound Robinson would be a perfect fit in Jonathan Gannon's scheme, using his maniacal energy, burst, bend, and power load to terrorize offensive linemen across the front.
24) Cincinnati Bengals: Amarius Mims, OT, Georgia
The Cincinnati Bengals are making do with what they have on the offensive line this year. But when Jonah Williams moves on, they'll need to find a new right tackle.
Amarius Mims is a ball of clay to mold at 6'7″, 335 pounds. He moves like a tight end at that size and has the athleticism and strength to suffocate defenders in both phases of the game.
25) Seattle Seahawks: Jeremiah Trotter Jr., LB, Clemson
The Seahawks have carefully crafted a win-now roster around Geno Smith that will largely stay intact through 2024. That flexibility allows them to take the top LB in this 2024 NFL Mock Draft.
MORE: Top 2024 NFL Draft Underclassmen We Could See in This Year's All-Star Game Circuit
Jeremiah Trotter Jr. was already a strong traditional LB prospect heading into the year, but he's shown enhanced versatility and playmaking dynamism in a truly spectacular 2023 campaign.
26) San Francisco 49ers: Cooper DeJean, CB, Iowa
The San Francisco 49ers were rumored to be looking for CB help at the trade deadline. In the 2024 NFL Draft, they'll have a chance to lock down long-term reinforcements at the position.
At 6'1″, 209 pounds, with his gliding athleticism and keen vision, Cooper DeJean fits the 49ers' Cover 3 tendencies to a tee, but he can also man up WRs if needed.
27) Miami Dolphins: Emeka Egbuka, WR, Ohio State
This pick might be a little off-the-wall, but it's a matter of value and potential for the Miami Dolphins, who could use a WR3 like Emeka Egbuka between Tyreek Hill and Jaylen Waddle.
The 6'1″, 205-pound Egbuka has the spatial IQ and smooth flexibility to separate 1-on-1. He has the speed to stretch seams, and he can be used as a RAC threat on motions and out of the slot.
28) Jacksonville Jaguars: Brian Thomas Jr., WR, LSU
Wide receiver wasn't intended to be a need this soon for Jacksonville, but it is. Calvin Ridley hasn't yet earned a new contract, and the Jaguars need someone who can be WR1.
In terms of raw talent, Brian Thomas Jr. can reach that level. At 6'4″, 205 pounds, he's a size-speed freak who can weaponize his twitch and burst to separate and capitalize with steely ball-tracking ability.
29) Detroit Lions: Jared Verse, EDGE, Florida State
Jared Verse hasn't been quite as consistent in 2023 after putting up nine sacks and 17 tackles for loss in 2022. But for the Lions, he's a welcome addition opposite Aidan Hutchinson.
The 6'4″, 249-pound Verse can play standing up or with his hand in the dirt, and he can load immense amounts of power into his rushes with his instant first-step explosiveness.
30) Baltimore Ravens: Graham Barton, OL, Duke
The Ravens have gotten stellar play from both John Simpson and Kevin Zeitler at guard this year, but both are free agents in 2024. If one leaves, Graham Barton could take their place.
Barton plays tackle at Duke, but he projects well to guard with his explosive athleticism, tenacious finishing ability, and overwhelming leg churn at 6'5″, 315 pounds.
31) Atlanta Falcons (From KC): Jayden Daniels, QB, LSU
Trade: Falcons receive pick No. 31, Chiefs receive pick No. 46, pick No. 108, and 2025 second-round pick.
Chemistry matters at QB. That's not the only factor influencing this choice for the Falcons, but Jayden Daniels has played his way into the Round 1 range in 2023 — and he's still available.
With this deal, the Chiefs trade back into the middle of Round 2 while the Falcons move up to add a talented passer, who has pre-existing chemistry with their other first-round pick.
Daniels' play in 2023 has been otherworldly. He was already a hyper-elite creator coming in, but his alertness in the pocket, combined with his accuracy downfield, has been a sight to see.
32) Philadelphia Eagles: Quinton Mitchell, CB, Toledo
This is a pick for the future, as Darius Slay and James Bradberry will both see their contracts expire in 2026 — if they don't hit the cliff first.
Quinyon Mitchell is a true X-factor with his 4.3 recovery speed and instant reaction quickness at 6'0″, 200 pounds. Over the past two seasons, he has six interceptions and 33 pass breakups.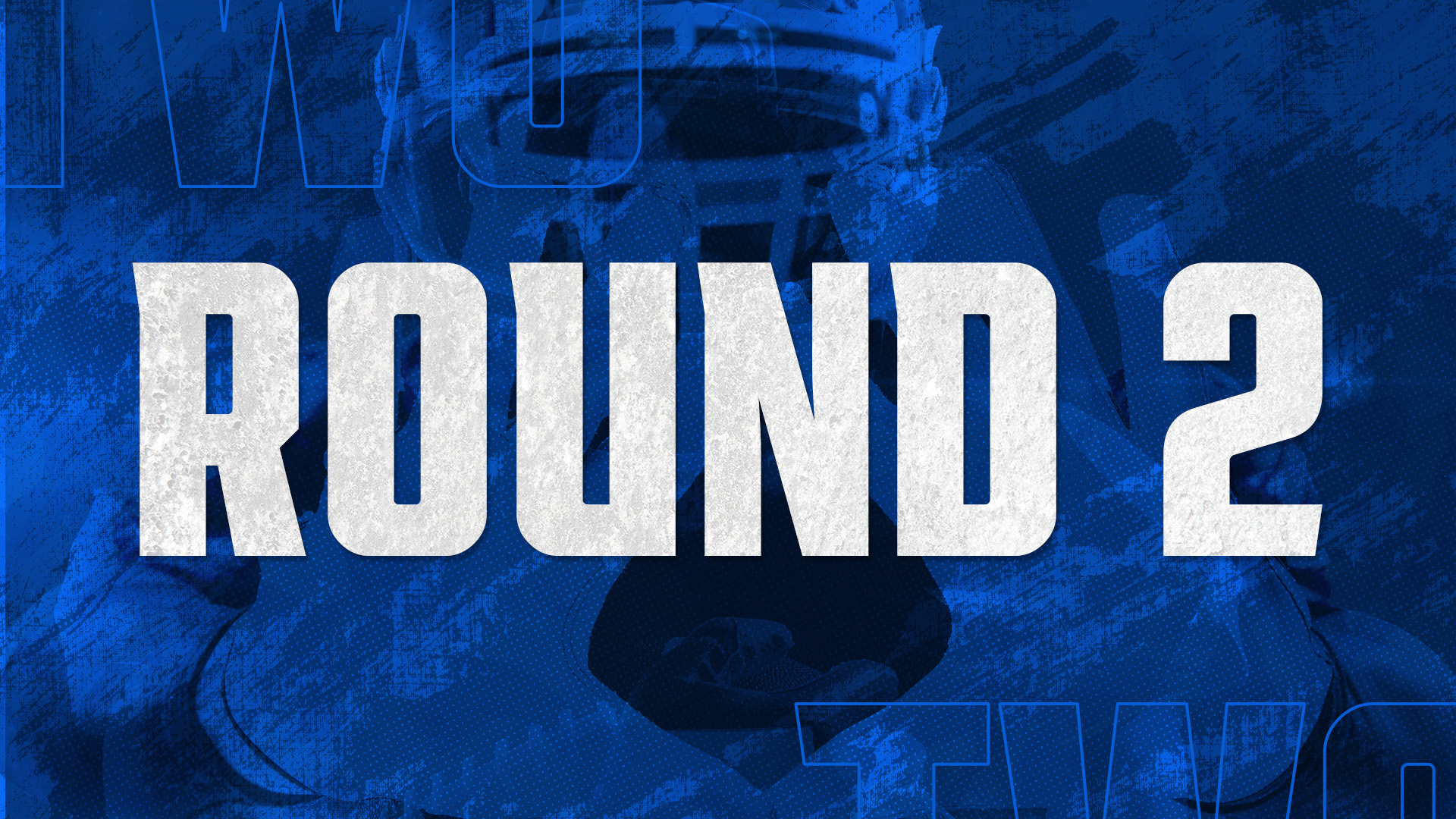 Round 2
33) Houston Texans: Leonard Taylor III, DT, Miami (FL)
At 6'3″, and 305 pounds, Leonard Taylor III's elite explosiveness is unique to him alone. In Houston's 4-3 front, he'd be a gap destroyer with his prying strength and burst.
34) Carolina Panthers: Denzel Burke, CB, Ohio State
The value of the board lined up best at CB for Carolina in this 2024 NFL Mock Draft. Denzel Burke has the athleticism, length, ball skills, and well-rounded technique to provide stability and upside.
35) Arizona Cardinals: Kalen King, CB, Penn State
Kalen King had his ups and downs against Marvin Harrison Jr., but he still has the technical efficiency, route identification, foot speed, and physicality to be a quality NFL corner.
36) Chicago Bears: Zach Frazier, C, West Virginia
This is one reason a trade-down is ideal for the Bears in Round 1. In this 2024 NFL Mock Draft, they get an early second-rounder back, which they use on a starting-caliber center.
37) Washington Commanders: Kingsley Suamataia, OT, BYU
Over the long term, left and right tackles could both be needed for Washington. Kingsley Suamataia can play either spot, and his superlative explosiveness will make him an asset.
38) Los Angeles Rams: Jordan Morgan, OT, Arizona
Few tackles as big as Jordan Morgan — 6'6″, 320 pounds — have the kind of knee bend and natural feel for leverage maintenance that he does. Punch timing is still an issue, but his upside is real.
39) Tampa Bay Buccaneers: Michael Penix Jr., QB, Washington
Medicals may push Michael Penix Jr. to Round 2 or even beyond. But in that range, he has the pocket discipline, driving velocity, accuracy, and gunslinger mentality to be a success story with protection.
40) New Orleans Saints: Edgerrin Cooper, LB, Texas A&M
Demario Davis is getting older. Thus, Edgerrin Cooper can be a succession plan. The explosive, instinctive 6'3″ linebacker has 16 tackles for loss already this year.
41) Tennessee Titans: Roman Wilson, WR, Michigan
DeAndre Hopkins might have another year in the tank with Levis, but the Titans need a dynamic separator at WR. Roman Wilson fits that mold, bringing shades of Chris Olave.
42) Green Bay Packers: Trey Benson, RB, Florida State
Trey Benson has truly played his way into the RB1 conversation in 2023. He's an explosive volume back who can tear apart defenses between the tackles, and he's also a quality receiving threat.
43) Washington Commanders: Sedrick Van Pran, C, Georgia
Nick Gates is a stopgap for Washington. Sedrick Van Pran would be an upgrade with his athleticism, leverage, and mauler mentality, and he'd allow Ricky Stromberg to move to guard.
44) Indianapolis Colts: Tyler Nubin, S, Minnesota
With contract expirations and poor play marring Indianapolis' safety room, Tyler Nubin could be in demand with his smooth fluidity, instincts, route recognition ability, and ball skills at 6'2″, 205 pounds.
45) Las Vegas Raiders: Tyler Guyton, OT, Oklahoma
At times overlooked in the 2024 NFL Draft offensive tackle class, the 6'7″, 320-pound Tyler Guyton has the ease of motion, knee bend, patience, and punch force to lock down his side for years on end.
46) Kansas City Chiefs: Tyleik Williams, DT, Ohio State
This is a major steal in this 2024 NFL Mock Draft. Tyleik Williams is a Round 1 prospect on my board. At 6'3″, 320 pounds, he can encumber blocks for Chris Jones or disrupt 1-on-1.
47) Green Bay Packers: Andrew Mukuba, S, Clemson
Andrew Mukuba is a little light for the Packers' standards, but his upside and versatility offset that in this 2024 NFL Mock Draft. He's a supremely elastic space manager on the back end.
48) Los Angeles Chargers: TreVeyon Henderson, RB, Ohio State
Provided that he can stay healthy, TreVeyon Henderson has a build and a type of game-breaking explosiveness at 5'10", 214 pounds that would resonate with the Chargers.
49) Houston Texans: Caelen Carson, CB, Wake Forest
In DeMeco Ryans' man-heavy scheme, Caelen Carson would fit perfectly opposite Derek Stingley Jr. with his foot speed, corrective mobility, closing burst, and physical edge.
50) Buffalo Bills: J.T. Tuimoloau, EDGE, Ohio State
Buffalo's EDGE room could look a lot different in 2024. At the very least, with JT Tuimoloau, they can add a premier power rusher who shows flashes of high-level hand usage.
51) Minnesota Vikings: Kris Jenkins, DT, Michigan
Kris Jenkins has the floor as a run defender to warrant confidence in Round 2, but he also has the burst, twitch, flexibility, and torque to be a deadly disruptor in Minnesota's odd-front scheme.
52) Philadelphia Eagles: Brandon Dorlus, EDGE, Oregon
At 6'3″, 280 pounds, Brandon Dorlus can help carry the torch from Brandon Graham as the 5-tech defensive end in Philadelphia's scheme. His play strength always draws the eye.
53) Pittsburgh Steelers: Kamari Lassiter, CB, Georgia
Joey Porter Jr. is a lockdown cornerback, and Kamari Lassiter is exactly the kind of CB Pittsburgh could use on the other side with his speed, flexibility, comfort in side-saddle, and opportunistic ball skills.
54) Cleveland Browns: Kiran Amegadjie, OT, Yale
It may take two or three years for this investment to pay off fully, but Kiran Amegadjie has one of the highest ceilings in the 2024 NFL Draft with his explosiveness, corrective athleticism, length, and combative energy.
55) Cincinnati Bengals: Ja'Lynn Polk, WR, Washington
At 6'2″, 205 pounds, Ja'Lynn Polk isn't quite as big as Tee Higgins, but he still has the length, vertical ability, and body control to convert on contested opportunities, and he's also a RAC weapon with his explosiveness.
56) Dallas Cowboys: Terrion Arnold, CB, Alabama
Terrion Arnold is growing every week. He plays the run with physicality and zeal, but it's his effortless turbo button, crisp fluidity and foot speed, and sparse space allowance in coverage that could win over the Cowboys.
57) San Francisco 49ers: Chris Braswell, EDGE, Alabama
Chris Braswell is still relatively raw beyond his power element, but he's a rare vertical athlete with bristling speed at 6'4″, 250 pounds. Kris Kocurek could turn him into a star.
58) New York Giants: Troy Franklin, WR, Oregon
Troy Franklin has the long-strider explosiveness and bends to sear through zone coverages and make the most of javelin throws from Maye, but he's also a versatile short-range weapon.
59) Miami Dolphins: Cooper Beebe, G, Kansas State
With potential needs at tackle, guard, and center, the Dolphins would be well-served to draft Cooper Beebe — a physical, intelligent blocker who can play all five spots.
60) Jacksonville Jaguars: Donovan Jackson, G, Ohio State
If Donovan Jackson declares, his elite physical tools should give him early-round security. His explosiveness, combined with his 36″ arms and natural leverage, can be deadly for defensive linemen.
61) Detroit Lions: Ladd McConkey, WR, Georgia
Is Ladd McConkey in Ben Johnson's offense? Somebody call the tampering committee. McConkey's speed, route efficiency, and throttle control could unlock new levels for Johnson and Jared Goff.
62) Baltimore Ravens: Xavier Worthy, WR, Texas
Xavier Worthy's speed can have a gravitational effect on defenses who are already struggling to cover Zay Flowers — and Worthy can separate with his snappy flexibility as well.
63) Kansas City Chiefs: Patrick Paul, OT, Houston
Patrick Paul isn't as athletic as some of the other top tackles in this class, but the Chiefs stand out as a team that would know how to channel his elite power and 36″ arms.
64) Philadelphia Eagles: Malachi Corley, WR, Western Kentucky
Malachi Corley's presence in the slot between A.J. Brown and DeVonta Smith would be unfair to the Eagles. Corley is a 5'11", 210-pound dynamo with some of the best RAC ability in this class.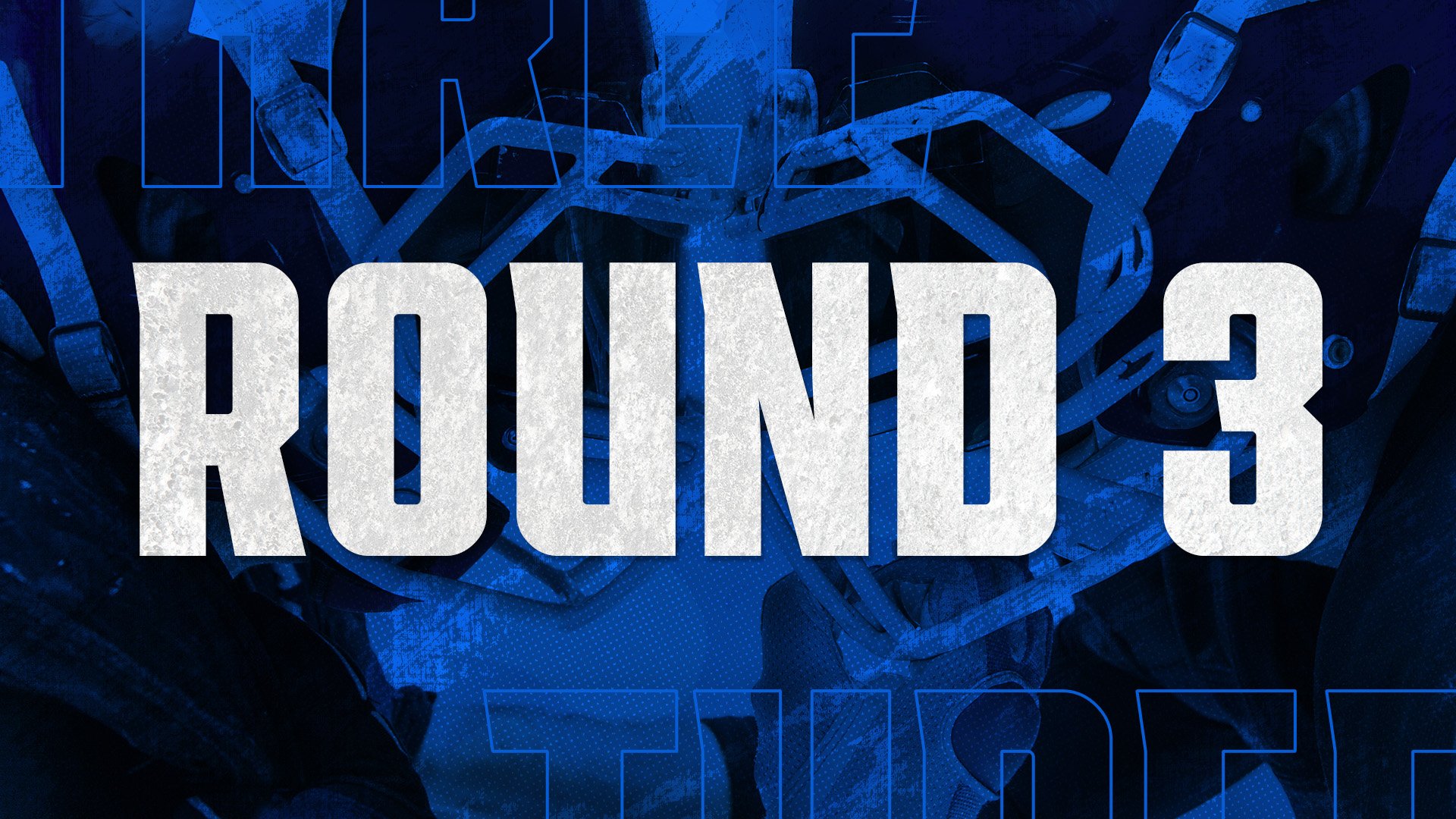 Round 3
65) Houston Texans: Barrett Carter, LB, Clemson
DeMeco Ryans can help get the most out of Barrett Carter, who has the closing speed, hyperactive twitch, and versatility to be a menacing force of deception.
66) Carolina Panthers: Jamari Thrash, WR, Louisville
You don't always see Jamari Thrash's name this high on the board, but he has the speed, route-running nuance, and sink, hands, and prying contact balance to earn Day 2 capital.
67) New England Patriots: Devontez Walker, WR, North Carolina
The Patriots' WR room is in rough shape long-term, aside from Demario Douglas. But Devontez Walker, with his speed, length, and zone awareness, can help alleviate pressure.
68) Chicago Bears: Bralen Trice, EDGE, Washington
Opposite Montez Sweat, Bralen Trice has the power element to be a quality pocket pusher, and he quietly has a very impressive burst and twitch for his size, which he can use to offset.
69) New York Giants: Christian Haynes, G, UConn
If the Giants restart the clock at QB, they'll need to avoid cutting corners on the offensive line. Christian Haynes serves as a quality investment with his play strength and mauling ability in the run game.
70) Los Angeles Rams: Jonah Elliss, EDGE, Utah
With 12 sacks and 16 TFLs on the year, Jonah Elliss is one of college football's sack leaders. At around 6'3″, 235 pounds, he has the burst, bend, and active hands to fit the Rams' scheme.
71) Seattle Seahawks: Ben Sinnott, TE, Kansas State
Ben Sinnott's introduction to the Senior Bowl roster is an indication of what his stock may look like. He's my TE2, and his versatility would be very welcome in Seattle's offense.
72) Arizona Cardinals: T'Vondre Sweat, DT, Texas
Every odd-front scheme could use a 6'4″, 340-pound behemoth with shuddering strength at contact and legitimate pass-rushing chops. T'Vondre Sweat can be that guy for Arizona.
73) Green Bay Packers: T.J. Tampa, CB, Iowa State
At 6'2″, T.J. Tampa is one of the top candidates to be an offseason riser on account of his length and speed. On top of those qualities, he's improved his support ability in 2023.
74) Tampa Bay Buccaneers: Braelon Allen, RB, Wisconsin
Some teams will be taken by Braelon Allen's 6'2″, 245-pound frame and contact balance right away. But as a bonus, he's improved his receiving and pass-blocking ability this year.
75) Indianapolis Colts: Landon Jackson, EDGE, Arkansas
Consistency is still a question mark for the 6'7″, 281-pound Landon Jackson, but he has the length, flexibility, and active counter game to translate at the next level with added strength.
76) Las Vegas Raiders: Byron Murphy II, DT, Texas
At 6'1″ and 310 pounds, Byron Murphy II has a very appealing combination of leverage and burst, and he also has the length to work beyond his frame and scrape through blocks.
77) Atlanta Falcons: Darius Robinson, EDGE, Missouri
There isn't an edge rusher in the 2024 NFL Draft who has a power profile quite like Darius Robinson's. At 6'5″, 290 pounds, with a near-elite burst, he's legitimately a battering ram.
78) Washington Commanders: Xavier Legette, WR, South Carolina
A presence like Xavier Legette — with dominating size at 6'3″, 220 pounds, and game-breaking speed — could open up the Commanders' offense and help play into Sam Howell's big-play propensity.
79) Los Angeles Chargers: Kris Abrams-Draine, CB, Missouri
If the Chargers stick with their zone-heavy looks, Kris Abrams-Draine could be a solid Day 2 fit. He has a nose for the football and manages spatial relationships with routes very well.
80) Arizona Cardinals: Michael Hall Jr., DT, Ohio State
Alongside Sweat, Michael Hall Jr. fits the disruptor mold for Arizona. He's an explosive, well-leveraged lineman who can club through blockers with his overwhelming torque.
81) New York Jets: Carson Beck, QB, Georgia
Carson Beck has played his way into the early-round range in 2023. For the Jets specifically, he brings far more utility in the pocket than what they've been accustomed to, but he also has the arm talent to layer throws with velocity.
82) Green Bay Packers: Cameron Ward, QB, Washington State
Were he to declare, Cameron Ward would likely be a Day 2 pick. He'd be solid insurance for Jordan Love, as he has the creation capacity and arm elasticity to be an eventual starter.
83) Denver Broncos: Maason Smith, DT, LSU
Maason Smith is still an upside pick more than anything else, but his first-step explosiveness and power fit Denver's scheme well if he can improve his leverage.
84) Detroit Lions: Josh Newton, CB, TCU
Few cornerbacks in the 2024 NFL Draft fit the Lions' man-heavy scheme more than Josh Newton. He has the foot speed, technical prowess, and hip pocket savvy to produce.
85) Cleveland Browns: Adisa Isaac, EDGE, Penn State
At around 6'4″, 250 pounds, with elite length and eye-catching burst, Adisa Isaac has the power profile the Browns look for on the edge, and he's a playmaker in pursuit.
86) Cincinnati Bengals: McKinnley Jackson, DT, Texas A&M
D.J. Reader might be out the door in 2024, which opens the nose tackle spot for a new player. McKinnley Jackson has the leverage and strength but also brings pass-rushing value.
87) Dallas Cowboys: James Williams, S, Miami (FL)
At 6'5″ and 215 pounds, James Williams has the size-explosiveness combination, support physicality, and competence in coverage to fill the Jayron Kearse role for Dallas.
88) Pittsburgh Steelers: Jackson Powers-Johnson, C, Oregon
If Jackson Powers-Johnson declares, he has early-round potential. The 6'3″, 320-pound center has great leverage and strength but also has quickness in pass protection and range as a run blocker.
89) Seattle Seahawks: Rod Moore, S, Michigan
With expiring contracts on the far horizon at safety, Rod Moore could be an apt investment on Day 2. He has the athleticism, fluidity, and football IQ to play the field or the slot.
90) Chicago Bears (From SF): Max Melton, CB, Rutgers
Trade: 49ers receive QB Justin Fields, Bears receive pick No. 90, and 2025 third-round pick.
If you were a 49ers fan hoping for a third-round selection in this 2024 NFL Mock Draft, you'll have to wait a little longer. San Francisco deals their pick in this mock — but it isn't without reward. In return, they get Bears QB Justin Fields.
Brock Purdy has been solid with the 49ers, but his turnover luck is starting to fade. And at the end of the year, San Francisco's ceiling with Purdy might be a pressing issue.
There are risks involved with trading for Fields at the current moment, but Fields is a special running threat whose passing ability can be incubated in Kyle Shanahan's scheme, with the weapons at his disposal.
The Bears, meanwhile, get a compelling CB prospect in Max Melton, who has fast feet, great vertical speed, and stellar proportional length at 6'0″, 190 pounds.
91) Jacksonville Jaguars: Patrick Payton, EDGE, Florida State
Patrick Payton might not declare, but if he does, he has the combined closing speed, bend, length, and motor to field early-round interest as a high-upside investment.
92) Detroit Lions: Ruke Orhorhoro, DT, Clemson
Ruke Orhorhoro started the year slow, but he's starting to trend up. At 6'4″, 303 pounds, Orhorhoro erupts off the line and would play perfectly off of Alim McNeill.
93) Baltimore Ravens: Bucky Irving, RB, Oregon
Despite his size, Bucky Irving is a complete 2024 NFL Draft RB prospect with burst, agility, defiant contact balance, and excellent vision in congested areas.
94) Kansas City Chiefs: Ja'Tavion Sanders, TE, Texas
Despite being 6'4″, 243 pounds, Ja'Tavion Sanders has the athleticism to be a big-slot weapon for the Chiefs, and he can be schemed RAC targets as well.
95) Houston Texans: Tyler Baron, EDGE, Tennessee
Tyler Baron can still refine his pass-rush arsenal, but his venerable speed-to-power would be welcome in the rotation alongside Will Anderson Jr.
96) Washington Commanders: Kendall Bohler, DB, Florida A&M
We'll close out Round 3 with one of my favorite selections in this 2024 NFL Mock Draft: Florida A&M's Kendall Bohler.
Bohler first caught my eye back in 2021, and since then, he's only strengthened his production record. In 2023, he's already achieved a career-high 12 pass deflections — with seven over the past two weeks.
At 6'0″, 193 pounds, Bohler's explosiveness pops on tape. He's an instant accelerator with torrid foot speed and effortless transitioning ability, and all that is corroborated by his reported athleticism.
Bruce Feldman had Bohler on his Feldman's Freaks list this summer and documented Bohler as having 4.34 speed, a 10'11" broad jump, and a 7.02 three-cone time.
An extra layer of appeal, for the Commanders specifically, is Bohler's versatility. He started his career playing field safety, and he has exceptional fluidity and efficiency on his backpedal. But he's also stellar as a boundary CB and can match in man or manage space in off-man and zone.
As an FCS prospect, Bohler has the athleticism, tape, and production to warrant Day 2 capital. And for Washington, he can play safety next to Kamren Curl, cornerback across from Emmanuel Forbes, and move all across the secondary as a true wild card.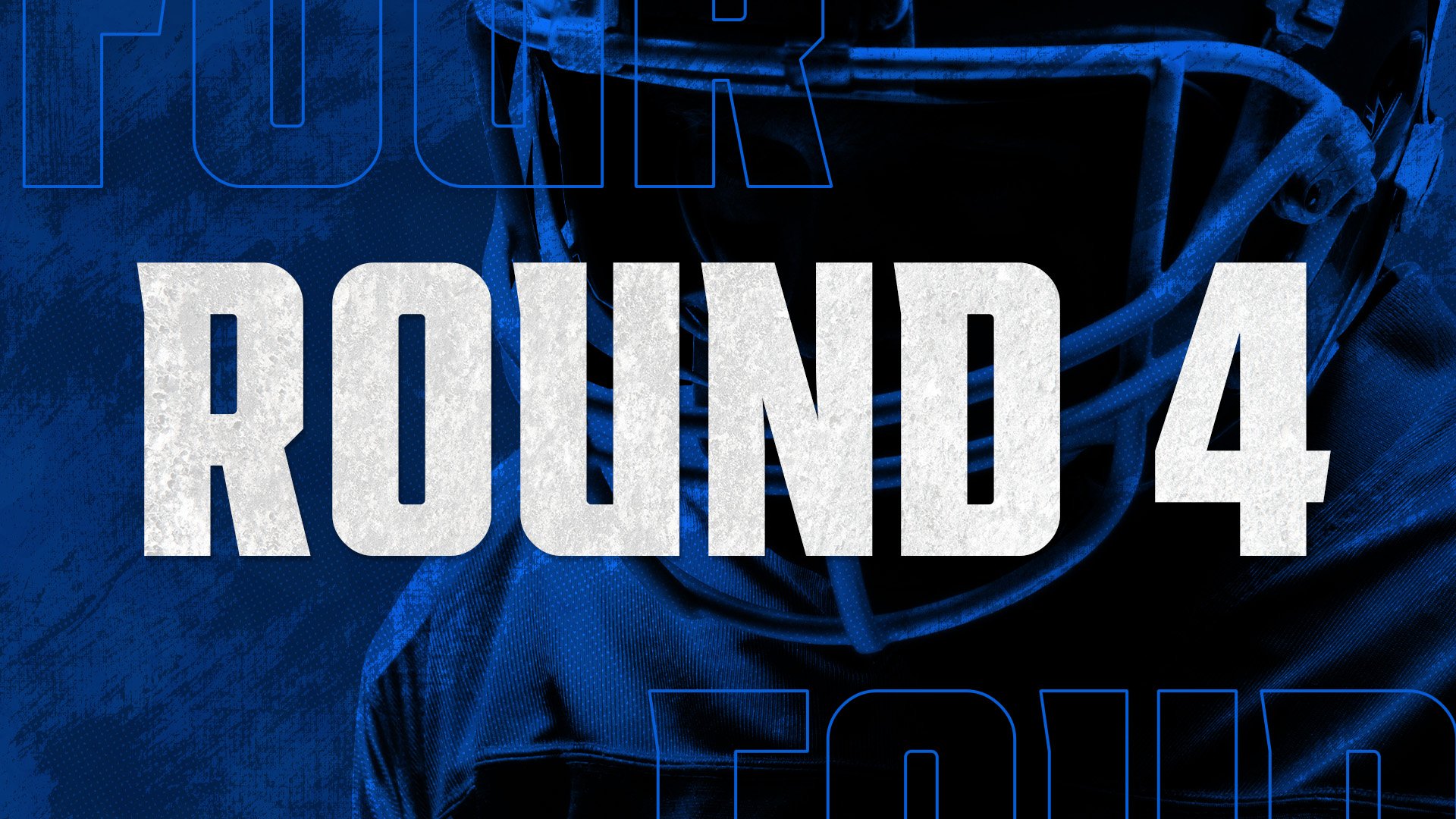 Round 4
97) Arizona Cardinals: Jaylen Wright, RB, Tennessee
Jaylen Wright has been a breakout star of the 2023 campaign. At 5'11", 210 pounds, he's an explosive north-south threat who also has the vision, patience, and throttle control to find lanes.
98) Carolina Panthers: Ashton Gillotte, EDGE, Louisville
At 6'3″, 270 pounds, with streamlined athleticism, Ashton Gillotte is one of the most underrated EDGE prospects in the 2024 NFL Draft. He has 10 sacks and 13 TFLs this year.
99) Chicago Bears: LaMiles Brooks, S, Georgia Tech
With Eddie Jackson approaching the sunset, Chicago might need a new safety. LaMiles Brooks is extremely fluid on his pedal at 6'1″, and can manage space or enforce in support.
100) New York Giants: Audric Estime, RB, Notre Dame
Alongside Maye in the backfield, Audric Estime can be a stellar workhorse back. He has the contact balance at 5'11", 227 pounds, and also has the speed to make the most of tight creases.
101) New England Patriots: Kaimon Rucker, EDGE, North Carolina
Aptly nicknamed "the Butcher", Kaimon Rucker brings the combativeness the Patriots crave from their hybrid rush linebackers, and his leverage can be tough to contend with.
102) Pittsburgh Steelers: Dontay Corleone, DT, Cincinnati
Dontay Corleone has the point-of-attack strength to upgrade the Steelers' nose tackle position, creating opportunities for Keeanu Benton and company.
103) Tennessee Titans: D.J. James, CB, Auburn
At 6'0″, 185 pounds, D.J. James is a bit light, but he has the off-man and press-man chops to thrive in Tennessee's scheme, and he joins former teammate Roger McCreary.
104) Green Bay Packers: Tory Horton, WR, Colorado State
Another WR selection doesn't solve the Packers' age issue, but Green Bay could use a nuanced and composed vertical receiver like Tory Horton.
105) Tampa Bay Buccaneers: Fentrell Cypress II, CB, Florida State
A productive playmaker on the ball, Fentrell Cypress II fits the Buccaneers' scheme with his proportional length and comfort in side-saddle — and his physicality is a bonus.
106) New York Jets: Blake Fisher, OT, Notre Dame
Opposite Joe Alt, Blake Fisher is a quality OT prospect in his own right. He's explosive and powerful off the line and has improved his matching technique and balance to the arc.
107) Las Vegas Raiders: Raheim Sanders, RB, Arkansas
Raheim Sanders looks like he's starting to get back into form in 2023. If he's healthy, he has the vertical speed and grating physicality in space to be a workhorse back in Las Vegas.
108) Kansas City Chiefs: Zy Alexander, CB, LSU
Steve Spagnuolo loves cornerbacks with length and physicality. Zy Alexander has both of those things, to go along with fast feet, disciplined technique, and playmaking ability.
109) Washington Commanders: Luke Lachey, TE, Iowa
Fittingly, Luke Lachey is the son of former Washington offensive tackle Jim Lachey, and he has the same athleticism. Lachey is a formidable seam threat, who can also separate in the short and intermediate ranges.
110) Indianapolis Colts: Daequan Hardy, CB, Penn State
With Kenny Moore's contract expiring, Daequan Hardy could be a viable succession plan. Hardy bears some similarities to Moore with his play pace, fluidity, willingness to support, and ball skills.
111) Houston Texans: Will Shipley, RB, Clemson
Injuries have clouded Will Shipley's stock in 2023, but he has the slippery athleticism, vision, creative instincts, and receiving versatility to be a valuable addition to Houston.
112) New York Jets: Tate Ratledge, G, Georgia
Round 4 is a great spot to add reinforcements on the interior offensive line, and Tate Ratledge brings plenty of value with his mobility, upper-body torque, and IQ in space.
113) Los Angeles Chargers: Jaylan Ford, LB, Texas
A Day 2 prospect on my board, Jaylan Ford is an excellent value at this point in the latest 2024 NFL Mock Draft with his combined coverage instincts and attack explosiveness.
114) Buffalo Bills: Will Sheppard, WR, Vanderbilt
If Gabriel Davis walks, Buffalo could use another size-speed threat opposite Stefon Diggs. At 6'3″, 200 pounds, Will Sheppard qualifies, and he has greater efficiency as a route runner.
115) Minnesota Vikings: Zak Zinter, G, Michigan
Zak Zinter isn't a luster pick, but he's a quality interior offensive lineman who can hold the fort for a decade with his mobility, flexibility, hand usage, and awareness of angles.
116) Jacksonville Jaguars: Yahya Black, DT, Iowa
There will be a runway for Yahya Black as he continues to develop his technique, but few defensive linemen have the length-explosiveness combination that he does.
117) Cincinnati Bengals: Cade Stover, TE, Ohio State
The Bengals don't have a chain-mover like Cade Stover in their offense. The 6'4″, 251-pound TE would be invaluable with his play strength and RAC ability.
118) San Francisco 49ers: Josh Simmons, OT, Ohio State
At 6'5″, and 310 pounds, Josh Simmons is a nimble athlete with great flexibility, length, and weight distribution, and he can play left or right tackle in a pinch.
119) Pittsburgh Steelers: Ajani Cornelius, OT, Oregon
A transfer from Rhode Island, Ajani Cornelius has morphed into a road-grading machine at Oregon with his explosiveness and length. His upside at right tackle is very much worth banking on.
120) Houston Texans: Johnny Wilson, WR, Florida State
The Texans' offense could use another dual-sided vertical and RAC threat to draw attention, and Johnny Wilson fits that profile well with his long-strider speed and dominating wingspan.
121) San Francisco 49ers: Joshua Farmer, DT, Florida State
Joshua Farmer still has room to refine his game, but the 6'3″, 310-pound lineman has the explosiveness, torque, power drive, and ankle flexion to be maximized in San Francisco's system.
122) Seattle Seahawks: Sataoa Laumea, G, Utah
Sataoa Laumea has played both tackle and guard, but the 6'4″, 311-pound blocker projects best at guard with his straight-line burst, power drive, and finishing mentality.
123) Denver Broncos: Delmar Glaze, OT, Maryland
Tackle is once again a looming need for Denver, and Delmar Glaze is an intriguing middle-round sleeper. At 6'5″, and 328 pounds, he's a measured pass protector with a great mix of lateral mobility and power capacity.
124) Atlanta Falcons: Javon Bullard, CB, Georgia
Though he's a bit undersized, Javon Bullard brings a competitive edge in the slot, and he has the fast feet, burst, and fluidity to match receivers in coverage consistently.
125) Minnesota Vikings: Malik Washington, WR, Virginia
A major sleeper, Malik Washington has 88 catches for 1,199 yards and seven scores this year. At 5'9″, 192 pounds, he has great functional athleticism to go along with route running nuance and strong RAC ability. He'd be an upgrade in the slot over K.J. Osborn.
126) Baltimore Ravens: Josiah Ezirim, OT, Eastern Kentucky
A DT-OL convert, Josiah Ezirim has the tools to be a quality succession plan when Morgan Moses moves on. He's a long, heavy-handed blocker at 6'6″, 320 pounds, with great matching athleticism, footwork, and timely strikes.
127) Kansas City Chiefs: Jalen McMillan, WR, Washington
Injuries could move Jalen McMillan down the board, but he's simply a good football player. He has the functional athleticism and speed, as well as the route nuance, swivel freedom, and strong hands needed to be a reliable NFL weapon.
128) Chicago Bears: Dymere Miller, WR, Monmouth
Through nine games this year, Dymere Miller has 74 catches for 910 yards and seven scores. The 6'0″, 180-pound FCS pass catcher has very appealing long-strider speed but is also sure-handed when extending beyond his frame.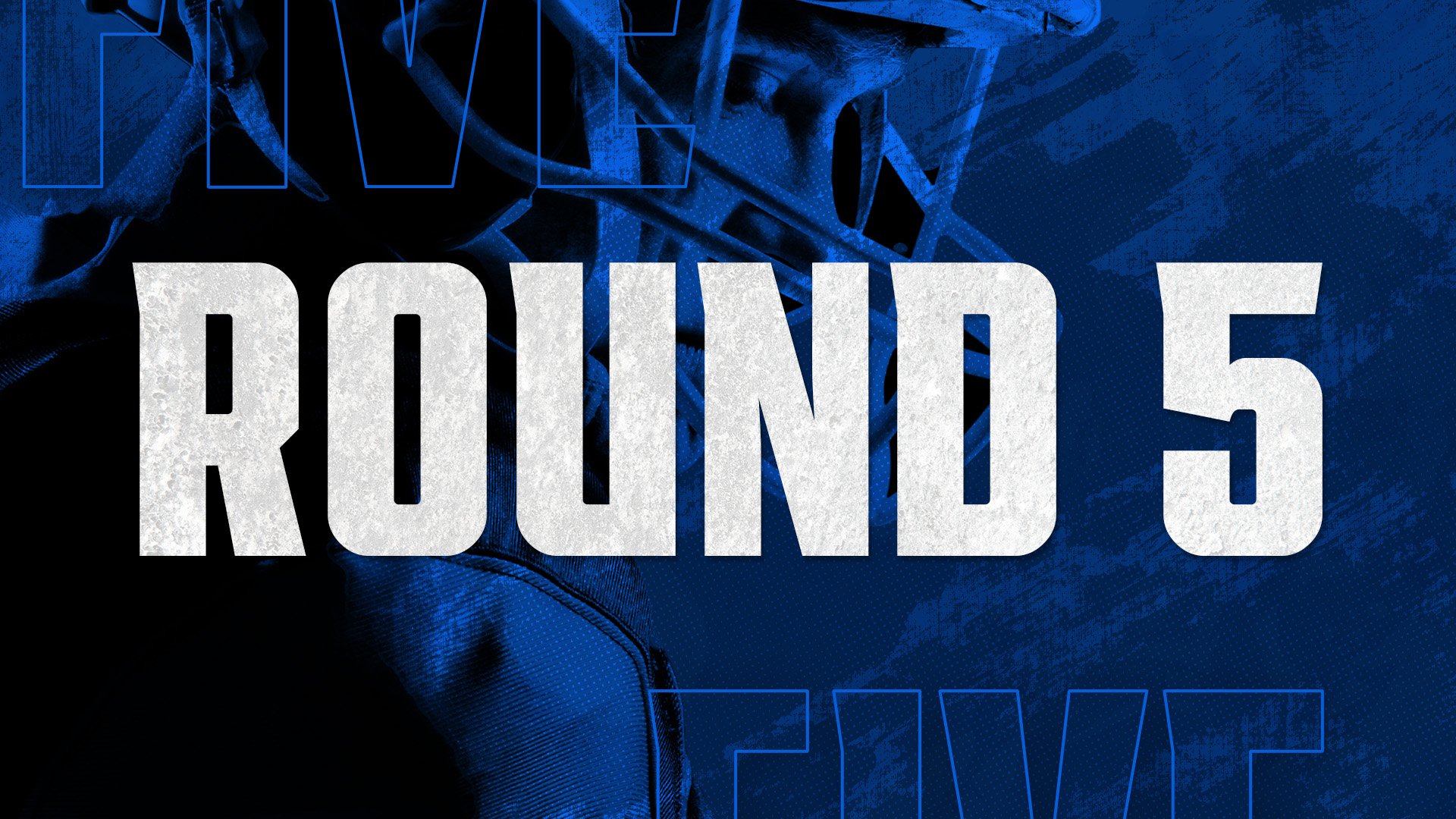 Round 5
129) Arizona Cardinals
Ty'Ron Hopper, LB, Missouri
130) Cleveland Browns
Justin Eboigbe, DT, Alabama
131) New York Giants
Caullin Lacy, WR, South Alabama
132) New England Patriots
Nathan Thomas, OT, Louisiana
133) Chicago Bears
Matt Goncalves, OT, Pittsburgh
134) Los Angeles Rams
Johnny Dixon, CB, Penn State
135) Buffalo Bills
Beau Brade, S, Maryland
136) Philadelphia Eagles
Jordan Jefferson, DT, LSU
137) Denver Broncos
Jacob Cowing, WR, Arizona
138) Carolina Panthers
Devin Neal, RB, Kansas
139) Atlanta Falcons
Khyree Jackson, CB, Oregon
140) Washington Commanders
Jasheen Davis, EDGE, Wake Forest
141) Indianapolis Colts
Jalyx Hunt, EDGE, Houston Christian
142) Las Vegas Raiders
Tahj Washington, WR, USC
143) Denver Broncos
Luke McCaffrey, WR, Rice
144) Los Angeles Chargers
Cole Bishop, S, Utah
145) Houston Texans
Thomas Harper, DB, Notre Dame
146) Buffalo Bills
Keith Randolph Jr., DT, Illinois
147) New Orleans Saints
Jordan Burch, EDGE, Oregon
148) Tennessee Titans
Anthony Belton, OT, NC State
149) Kansas City Chiefs
Cedric Gray, LB, North Carolina
150) Los Angeles Rams
Nazir Stackhouse, DT, Georgia
151) Minnesota Vikings
Emani Bailey, RB, TCU
152) Cincinnati Bengals
Davin Vann, DL, NC State
153) Seattle Seahawks
Beaux Limmer, OL, Arkansas
154) Carolina Panthers
Joshua Gray, OL, Oregon State
155) Miami Dolphins
Jaheim Bell, TE, Florida State
156) Jacksonville Jaguars
Ricky Pearsall, WR, Florida
157) Detroit Lions
Brandon Coleman, G, TCU
158) Baltimore Ravens
Tyler Davis, DT, Clemson
159) Minnesota Vikings
Graham Mertz, QB, Florida
160) Cleveland Browns
Smael Mondon, LB, Georgia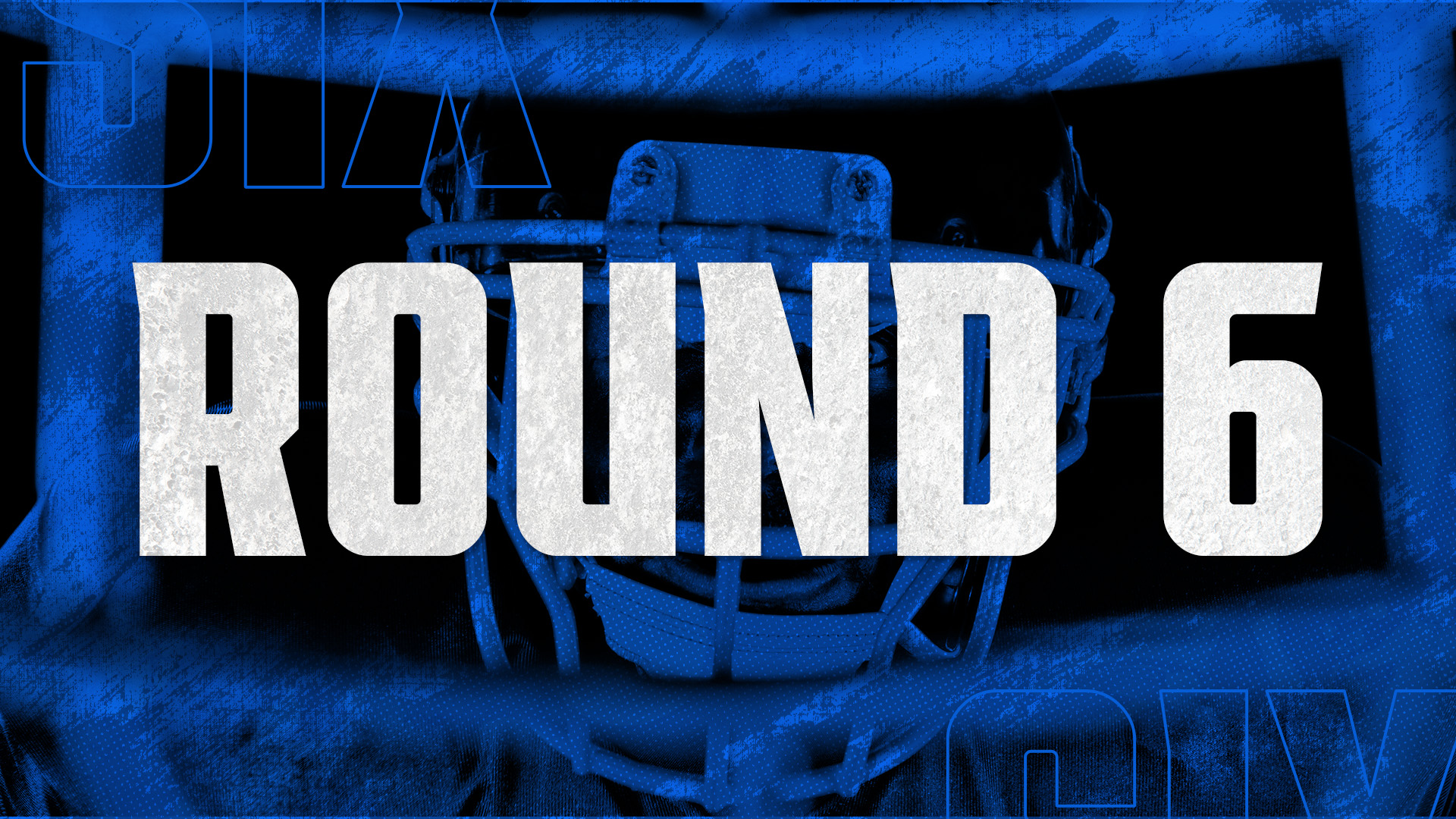 Round 6
161) Carolina Panthers
Jake Briningstool, TE, Clemson
162) Minnesota Vikings
Shemar Turner, EDGE, Texas A&M
163) New England Patriots
Mike Sainristil, CB, Michigan
164) Miami Dolphins
Jaden Hicks, S, Washington State
165) New York Giants
Judge Culpepper, DT, Toledo
166) Buffalo Bills
Christian Mahogany, G, Boston College
167) Tampa Bay Buccaneers
Tanor Bortolini, OL, Wisconsin
168) Los Angeles Rams
Will Putnam, C, Clemson
169) Tennessee Titans
Blake Corum, RB, Michigan
170) Green Bay Packers
Kyle Hergel, OL, Boston College
171) Washington Commanders
Jawhar Jordan, RB, Louisville
172) Indianapolis Colts
Omari Thomas, DT, Tennessee
173) New England Patriots
Calen Bullock, S, USC
174) Philadelphia Eagles
Jay Stanley, S, Southern Miss
175) Los Angeles Chargers
Kingsley Eguakun, C, Florida
176) Cleveland Browns
Antwane Wells Jr., WR, South Carolina
177) New York Jets
Hudson Clark, S, Arkansas
178) Buffalo Bills
Michael Pratt, QB, Tulane
179) Arizona Cardinals
Isaiah Adams, G, Illinois
180) New Orleans Saints
Javon Foster, OT, Missouri
181) Pittsburgh Steelers
Jordan Travis, QB, Florida State
182) Atlanta Falcons
Tommy Eichenberg, LB, Ohio State
183) Cincinnati Bengals
Jason Marshall Jr., CB, Florida
184) Buffalo Bills
Robert Scott Jr., OT, Florida State
185) Denver Broncos
Jaden Davis, CB, Miami (FL)
186) Seattle Seahawks
Elijah Jones, CB, Boston College
187) Miami Dolphins
Daylan Dotson, EDGE, UT Martin
188) Jacksonville Jaguars
Dadrion Taylor-Demerson, DB, Texas Tech
189) Detroit Lions
Jordan Magee, LB, Temple
190) Cleveland Browns
Xavier Watts, S, Notre Dame
191) Las Vegas Raiders
Payton Wilson, LB, NC State
192) New Orleans Saints
Blake Watson, RB, Memphis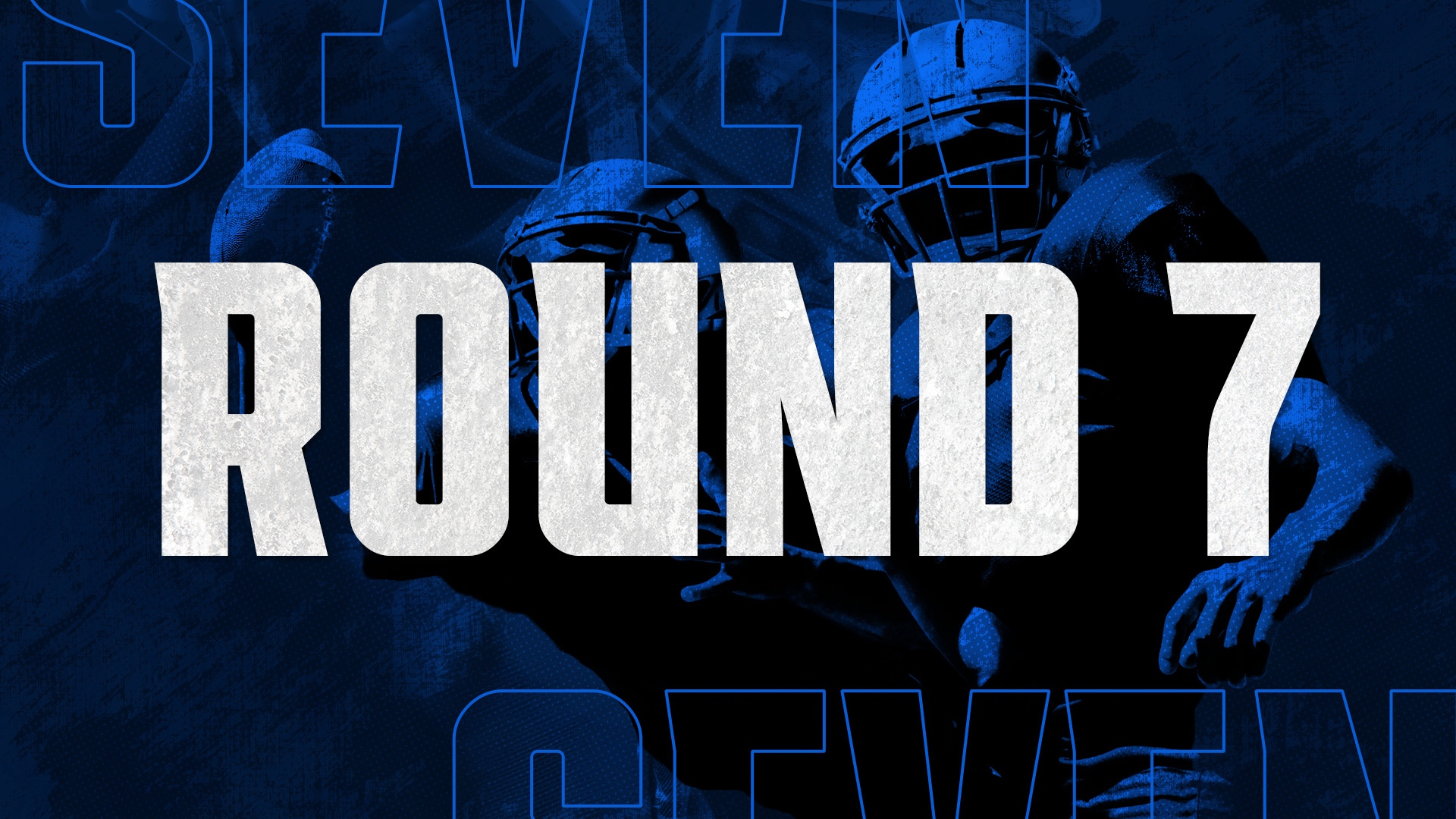 Round 7
193) Houston Texans
Brevyn Spann-Ford, TE, Minnesota
194) Tennessee Titans
Dominick Puni, OL, Kansas
195) New England Patriots
Phillip Brooks, WR, Kansas State
196) Arizona Cardinals
Malik Chatman, CB, Indiana State
197) Las Vegas Raiders
LaDarius Henderson, OL, Michigan
198) San Francisco 49ers
Jamree Kromah, DL, James Madison
199) New Orleans Saints
Sanoussi Kane, S, Purdue
200) Tennessee Titans
Paris Shand, DL, LSU
201) Green Bay Packers
Anthony Goodlow, EDGE, Oklahoma State
202) Tampa Bay Buccaneers
Aaron Casey, LB, Indiana
203) Indianapolis Colts
Xavier Weaver, WR, Colorado
204) Dallas Cowboys
Mekhi Wingo, DT, LSU
205) Minnesota Vikings
Deantre Prince, CB, Ole Miss
206) Washington Commanders
Evan Anderson, DT, FAU
207) Houston Texans
Anim Dankwah, OT, Howard
208) Baltimore Ravens
Tre Harris, WR, Ole Miss
209) Los Angeles Chargers
Josh Wallace, CB, Michigan
210) Buffalo Bills
Tahj Brooks, RB, Texas Tech
211) Houston Texans
Tavian Coleman, DT, Texas State
212) Las Vegas Raiders
Avery Jones, C, Auburn
213) Cleveland Browns
Marshawn Lloyd, RB, USC
214) Cincinnati Bengals
Montorie Foster Jr., WR, Michigan State
215) Dallas Cowboys
Eyabi Okie-Anoma, EDGE, Charlotte
216) Pittsburgh Steelers
Braden Fiske, DT, Florida State
217) Seattle Seahawks
Sundiata Anderson, EDGE, Grambling State
218) San Francisco 49ers
A.J. Barner, TE, Michigan
219) Miami Dolphins
Eric Phillips, DT, Cincinnati
220) Jacksonville Jaguars
Beanie Bishop Jr., CB, West Virginia
221) Detroit Lions
Kempton Shine, CB, Eastern Michigan
222) Baltimore Ravens
Tarheeb Still, CB, Maryland
223) Kansas City Chiefs
Deshon Stoudemire, WR, Troy
224) Tennessee Titans
Evan Williams, DB, Oregon
Listen to the PFN Scouting Podcast
Listen to the PFN Scouting Podcast! Click the embedded player below to listen, or you can find the PFN Scouting Podcast on iTunes, Spotify, and all major podcast platforms.  Be sure to subscribe and leave us a five-star review! Rather watch instead? Check out the PFN Scouting Podcast on our Scouting YouTube channel.