College Football is in more unwavering times than any season in recent memory. With the impact of COVID-19 echoing around the national landscape, some top 2021 NFL Draft prospects have taken matters into their own hands. The likes of Caleb Farley, Rondale Moore, Jaylen Twyman, and others have opted out of the season. Another player who took the opt-out option is star Miami edge rusher Gregory Rousseau.
After an impressive redshirt freshman campaign, Rousseau will now be leaping to the NFL with only one year of tape from his age-19 season. Given his age and the situation at hand, Rousseau is a fascinating evaluation despite being a top prospect. What do his prospects look like after opting out?
[sv slug=mocksim]
Rousseau's statistical resume
Rousseau has a few distinct factors that will be sticking points for supporters, pointing out his pure dominance. Just at a surface-level, Rousseau had 19.5 tackles for loss and 15.5 sacks in his redshirt freshman campaign. Now, as the tape revealed, some of those sacks were schematic sacks and coverage sacks, but that number is still eye-popping. You can not achieve that level of production without some strength in your overall game, propelling your potency to beat offensive lineman like that.
Related | Is defensive lineman Gregory Rousseau 2021's Chase Young
So, on a statistical level, let's go a little deeper here because the stats do reveal Rousseau was effective. Rousseau racked 45 quarterback pressures and led the ACC in quarterback hits. He got consistent pressure even outside of his sacks. So, the production is indicative of a highly effective edge rusher. As it pertains to his stock after his opt-out, Rousseau's stats prove he may not have had any higher to go.
How Gregory Rousseau's tape affects his stock after his opt-out
More than ever, tape is going to be huge for college football players. Rousseau is a guy that will be betting on it hitting big with NFL clubs. Even though he was young, the flashes that Rousseau put out on tape were enough to make tape watchers watch in intrigue.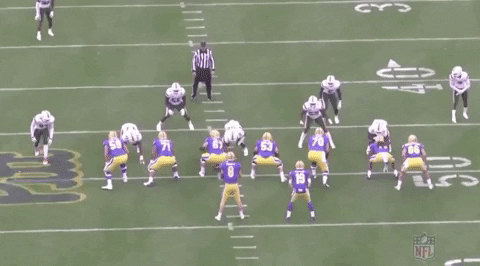 So, here is where the beginning is a little off-putting. As I mentioned earlier, Rousseau did get his fair share of coverage and schematic sacks. This is one of those sacks where he did not do anything special. Rousseau chips the tight end heading out for a route and takes advantage of the schemed up pressure to sack the quarterback who is stepping up into the pocket. It is good awareness, and Rousseau has an excellent motor, but there is not too much to get excited about here from a technical, translatable skillset standpoint.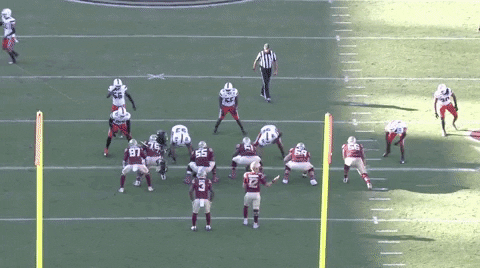 This is good stuff from Rousseau. It is against Florida State's offensive line, but he showcases pass rush deception and nifty hand usage. The trick comes in his pass rush angle, as Rousseau comes at an angle to sell the vertical bull rush.
However, he instead side steps and attacks with this swim move. By selling that vertical angle, Rousseau gets the guard on his heels gearing up for a bull rush and can take advantage of the grounded feet.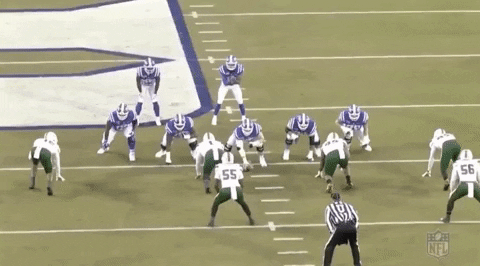 This is where Rousseau is at his best. When he engages offensive lineman and attacks them with power and length, that is when Rousseau is at his most dangerous. His long limbs make it, so his pads often stay clean.
Related | 2021 NFL Draft: ACC edge rusher rankings
He has yet to maximize his length fully and has significant bulk that he can add to his frame, but Rousseau is already dangerous in this area. Rousseau uses the tackle's momentum against him and converts that into movement through the pop in his hands and length.
Gregory Rousseau's outlook and stock post-opt-out
The physical tools have to be the keynote on Rousseau's scouting report. His length, in particular, is a lethal weapon, and his frame is not filled out entirely yet. With a developing long arm move and bull rush, Rousseau's ceiling, as it pertains to using his elite length in his game, has significant upside to it.
However, let's take a moment and take a breath here. Rousseau is a raw football player. That is why opting out, to a degree, is a risk for him. Teams will be betting on his upside, not the player he is right now. Rousseau still lacks capable counters, pass rush plan, and an overall toolbox of pass rush moves to work with. All of that is still developing and ongoing. The excellent news is Rousseau will be 21 his rookie season.
The athletic tools are a mixed bag. Rousseau has an average first step that will not blow anyone away. Now, he has some good flexibility for his size, but his length is a better weapon than anything right now. The issue may be his is too reliant on that length and lacks the other tools around him. NFL scouts certainly would have liked to see Rousseau build on his toolbox this year and take a step.
Overall, though, Rousseau is not taking a considerable risk monetarily. His stock and hype are both very high. As it stands, it seems he will be the first edge rusher taken in the 2021 NFL Draft. Whether he develops is a different story given the large number of poor outcomes raw edge rushers have had in the past, but his stock is not going to drop much at all from opting out. Rousseau stands to be a top-20 pick currently, and his development for the team that drafts him will be a story to watch closely.
Listen to the PFN Scouting Podcast
Listen to the PFN Scouting Podcast! Click the embedded player below to listen, or you can find the PFN Scouting Podcast on iTunes, Spotify, and all major podcast platforms.  Be sure to subscribe and leave us a five-star review! Rather watch instead? Check out the PFN Scouting Podcast on our Scouting YouTube channel.