The Week 17 NFL picks and predictions have a lot of storylines and permutations involved. Which teams will be extra motivated by possibly slipping out of the NFL playoff picture, and who might be slightly less focused with little left to play for beyond pride?
NFL picks and predictions Week 17 | NFL lines and odds
Once again, last week provided shocks and surprises we might not have expected from glancing at the current NFL standings. With both the playoff pictures and the 2022 NFL Draft order crystallizing, how do the sportsbooks see Week 17 playing out, and could we see another week with surprising results?
Let's take a look at the Week 17 picks, predictions, and NFL odds from DraftKings sportsbook as of 7 AM ET on December 27, starting with the games on Thursday and Saturday.
Philadelphia Eagles (-4) at Washington Football Team
Coming off two polar opposite performances last week, there is a clear edge with the Eagles. While things went to script in the NFC East this week, strange things can happen in the division.
This is an elimination game for Washington, but it is also virtually a must-win for the Eagles as well.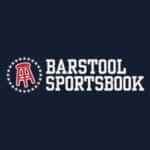 Barstool Sportsbook
STATES: OH, MD, AZ, KS, CO, IA, IL, IN, LA, MI, NJ, PA, TN, VA, WV
GET THE APP
SIGNUP BONUS
$1,000


BET INSURANCE!
BET NOW
I have a hard time trusting the Eagles on any given week and this is no different. They should win, and they should cover. However, I struggle to put any serious investment down on Jalen Hurts given how erratic his performances have been at times.
Eagles vs. Washington Prediction: Eagles 27, Washington 20
Carolina Panthers at New Orleans Saints (-6.5)
This game is hard to judge without knowing the status of the QB position for the Saints. Regardless, this should likely be a defensive contest, which favors the Saints. However, covering a spread of nearly a touchdown is different with uncertainty over the QB position.
Panthers vs. Saints Prediction: Saints 23, Panthers 17
Tampa Bay Buccaneers (-13) at New York Jets
The Buccaneers clinched their division but need to keep the foot on the gas if they want a bye in the first round of the playoffs. There should be no reason to expect they slip up here. The Jets are not good enough on either side of the ball to cause significant issues for the Buccaneers. It's always tough to back a two-touchdown spread, but this game can fit the bill.
Buccaneers vs. Jets Prediction: Buccaneers 30, Jets 14
Miami Dolphins at Tennessee Titans (-3.5)
This is a fascinating game with huge playoff implications. Naturally, the shape of this game may alter after Monday Night Football. However, given the way both teams are playing entering Week 17, it is hard to look beyond the Dolphins in a tight defensive tussle. The play for me here is to take the Dolphins to at least cover the spread and maybe even spring a surprise in Tennessee.
Dolphins vs. Titans Prediction: Dolphins 21, Titans 20
Jacksonville Jaguars at New England Patriots (-15.5)
The Patriots have seemingly gone from everyone's favorite to win the AFC to a team on the precipice of disaster. Really, both of those were (and are) overreactions. The Patriots will have a chance to put things right against a Jaguars team that has struggled this season. Covering more than two touchdowns is not something to feel comfortable betting, but this feels like a statement game by the Patriots.
Jaguars vs. Patriots Prediction: Patriots 33, Jaguars 14
Las Vegas Raiders at Indianapolis Colts (-7.5)
This is a potential elimination game for the Raiders if results fall the wrong way. That will bring huge motivation, but the Colts have their own motivations as they chase the opportunity to win the division.
Both teams are on winning streaks and come into this game looking solid.
The Raiders have stifled the run game in the last two weeks and will need to do so again to have any chance. However, it is hard to look past the Colts continuing their march into the postseason.
Raiders vs. Colts Prediction: Colts 27, Raiders 20
Kansas City Chiefs (-4.5) at Cincinnati Bengals
This is a tremendous matchup that could be a preview of a playoff game further down the line. Both teams will have to make the tough decision between throwing their all to clinch seedings — and the division in the case of the Bengals — while also balancing not revealing too much to a potential playoff opponent.
Both teams have been superb in recent weeks. It is tough to look beyond the Chiefs, who just humiliated the Steelers. However, the Bengals have all the ingredients to cause an upset this week, and it would certainly make Week 18 fascinating for the AFC's No. 1 seed.
Chiefs vs. Bengals Prediction: Chiefs 30, Bengals 27
New York Giants at Chicago Bears (-6)
In a game that will not have many eyes on it, this is a toss-up. Both teams are in strange positions, especially if Justin Fields struggles to get on the field. The Bears feel like the better all-around roster, but it is tough to feel comfortable betting them to cover almost a touchdown.
Giants vs. Bears Prediction: Bears 21, Giants 17
Atlanta Falcons at Buffalo Bills (-14)
The Bills put in a complete performance in Week 16 and appear to have found some consistency. The Falcons should not test them too much, but we thought that when they faced the Jaguars back in Week 9. Barring disaster, this should be a comfortable victory for the Bills.
Falcons vs. Bills Prediction: Bills 30, Falcons 13
Sunday, Week 17: Free NFL picks and predictions
Let's break down the remainder of the action on Sunday. Here are our Week 17 picks, predictions, and NFL odds for Sunday's games as of 7 AM ET on December 27.
Houston Texans at San Francisco 49ers (-15)
The 49ers desperately need to get back on track as they look to lock down the sixth seed in the NFC. There is no reason the Texans should cause them much trouble, especially if the 49ers get their run game going. After the Texans surprised the Chargers, the 49ers should not get caught napping this week.
Texans vs. 49ers Prediction: 49ers 28, Texans 13
Denver Broncos at Los Angeles Chargers (-6)
The Broncos saw their playoff chances slip to virtually nothing last week. The Chargers also had a costly stumble against the Texans. Justin Herbert has thrown 4 interceptions to 6 touchdowns in three games against the Broncos.
Denver still has plenty to fight for, especially with question marks swirling around the coach. The biggest struggles for the Chargers have come in Denver, but their offense did not look fluid in the home game last year either. With the Broncos' offense looking a mess, the Chargers should win, but this team never makes things comfortable.
Broncos vs. Chargers Prediction: Chargers 23, Broncos 20
Los Angeles Rams (-3) at Baltimore Ravens
This is a huge matchup for both sides as they fight for playoff positioning. The Rams have really clicked in the last four weeks, and the Ravens' depleted defense will have a hard time stopping them.
The key to this game is Lamar Jackson's potential availability. Even then, he has had struggles this season, so there is no guarantee his availability changes it significantly.
It is tough to see how the Ravens can score enough points or stop the Rams from getting enough to win this game. It might be on the road, but this feels like another comfortable Rams win.
Rams vs. Ravens Prediction: Rams 30, Ravens 20
Detroit Lions at Seattle Seahawks (-7.5)
There is not much more than pride resting on this Week 17 game between the Lions and Seahawks. The Lions have been a tough opponent recently, but questions remain around Jared Goff in cold weather. Betting this game is not wise, but give me Russell Wilson and Pete Carroll over Goff and Dan Campbell if I have to choose.
Lions vs. Seahawks Prediction: Seahawks 23, Lions 20
Arizona Cardinals at Dallas Cowboys (-4.5)
Based on recent events, this looks set to be a one-sided affair. The Cardinals' offense simply looks out of sorts. It is tough to see them getting enough points to compete with Dallas. The Cowboys are rolling right now — that likely won't end this week.
Cardinals vs. Cowboys Prediction: Cowboys 27, Cardinals 23
Sunday Night Football: Minnesota Vikings at Green Bay Packers (-6.5)
The Vikings have had the Packers' number in their last two matchups. This game means everything for the Vikings when it comes to the playoffs. A big key will be how their roster looks after some COVID and injury losses.
The Packers were sloppy against the Browns, perhaps symptomatic of bigger issues. The Vikings need a complete performance, but they really could spring an upset here against a Packers defense that can be beaten.
Vikings vs. Packers Prediction: Vikings 30, Packers 27
Monday Night Football: Week 17 picks and predictions
Let's look at the current odds for the game and make our final pick and prediction for Week 17 of the 2021 NFL season.
Cleveland Browns (-3) at Pittsburgh Steelers
An elimination game on Monday Night Football makes for exciting prime-time viewing. Baker Mayfield made some bad mistakes to lose last week, and he cannot afford to be that sloppy again. The Steelers looked like a complete mess against the Chiefs, and the Browns' defense should shut them down. The key here will be whether the Browns' offense can get to around 24-27 points.
Browns vs. Steelers Prediction: Browns 24, Steelers 20
Listen to the PFN Betting Podcast
Listen to the PFN Betting Podcast! Click the embedded player below to listen, or you can find the PFN Betting Podcast on iTunes, Spotify, and all major podcast platforms. Be sure to subscribe and leave us a five-star review!