The AFC North division is one of the league's most competitive. Last year, the Cincinnati Bengals, Cleveland Browns, Pittsburgh Steelers, and Baltimore Ravens all had strong shots of making the playoffs, finishing only two games apart. And yet, the NFL betting lines heading into 2022 look very different with two clear frontrunners, a wild card, and a longshot.
AFC North divisional winner prediction for 2022
The following analysis is based on DraftKings' "Team Futures" betting lines, including the odds as of Aug. 22, 2022. These odds could change during the preseason and assuredly will change in-season. For now, they are based on each team's most likely win-loss record, beginning with the team with the worst odds.
Pittsburgh Steelers (+1000)
If Pittsburgh's starting QB were a clear upgrade over Ben Roethlisberger, then the Steelers might be a trendy pick to win the AFC North. Kenny Pickett has the most upside. But is he ready? The team might play it safe with Mitch Trubisky, or even Mason Rudolph if Trubisky stumbles and if Pickett has more to learn than to contribute early on.
A changing of the guard could occur as early as Week 4, as Pittsburgh's first three games are road contests against the Bengals and Browns and a home battle against the Patriots. They could realistically begin 0-3 heading into a Week 4 win-or-bust contest against the Jets. But the gauntlet only gets harder from there, with successive matchups against the Bills, Bucs, Dolphins, Eagles, Saints, Bengals, and Colts beginning in Week 5.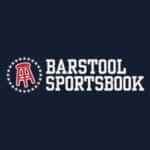 Barstool Sportsbook
STATES: OH, MD, AZ, KS, CO, IA, IL, IN, LA, MI, NJ, PA, TN, VA, WV
GET THE APP
SIGNUP BONUS
$1,000


BET INSURANCE!
BET NOW
This team could realistically enter the home stretch 5-6 at best and 2-9 at worst. Last year, the Steelers scored the fewest points and gave up the most points in the division, yet still snuck into the postseason.
We can't look at their 9-7-1 record last year as something to build on. Rather, it's more aspirational unless one of their quarterbacks ascends to, or near, "franchise QB" status. The Steelers are one of the two riskiest bets for the division winner.
Cleveland Browns (+380)
If you can bet against the Browns winning the AFC North, I'd do it without hesitation. Their futures betting line is far too ambitious and likely assumes the running game will keep this team afloat until a returning Deshaun Watson rescues them later this season.
Whatever you think of Watson's innocence or guilt, few would argue that he might be one more accuser, text message, or audio away from a longer ban. He is a higher-than-normal playing risk, and when he returns to the field, it will have been nearly two years since his last start.
Placing the Browns as a strong AFC North contender assumes optimal outcomes for Watson, the running game, and a questionable receiving corps beyond the perennially hit-or-miss Amari Cooper. Barring any changes, Jacoby Brissett will carry the load until Watson's scheduled return in Week 13. Based on his talent level and the team's slightly unfavorable schedule (particularly from Weeks 5-11), there will be little room for error to avoid going 4-7 or worse.
If Cleveland is out of the playoffs by late December, would they really risk starting Watson in meaningless games? They owe him more than $200 million guaranteed. An ACL tear would wreck this franchise. The Browns have a higher ceiling than the Steelers, and also a lower floor.
Cincinnati Bengals (+170)
I'm picking the Bengals to win the AFC North. While they have a relatively tough schedule, they boast one of the league's top offenses. Joe Burrow, Ja'Marr Chase, and Tee Higgins haven't even reached their peak, and Hayden Hurst should be an upgrade over C.J. Uzomah. This is a complete team with elite scoring prowess.
Cincinnati gets some breaks in their schedule by facing the Browns on the road with Brissett at QB, and the Cowboys on the road in Week 2 (when its receiving corps will be shorthanded without Michael Gallup and James Washington). Playing the Steelers Week 1 capitalizes on what should be a shaky debut for whichever QB helms Pittsburgh's offense. And they'll get Cleveland again in Watson's second game back — in Cincinnati, which should make the Bengals clear favorites.
The Bengals had the same number of losses as the Steelers last year (seven) despite scoring 117 more points to lead the division, while also giving up the second-fewest points (five more than the Browns yielded). Their 10-7 record wasn't a fluke. They're a good bet to finish 12-5 or better, which should be enough to win the AFC North.
Baltimore Ravens (+140)
When does a team that finishes (technically) last in its division become the favorite to win the division the next year — despite losing their longtime No. 1 WR? When their quarterback is Lamar Jackson. Oh, and when their young, talented backfield is getting healthy. Oh, and when they have Mark Andrews. Oh, and when we trust Rashod Bateman will be as good or better than Marquise Brown.
All that aside, yes Baltimore is a strong bet to finish above .500 and push for a spot in the playoffs. An improved defense will help. That and a greater commitment to the run are in line with successful Ravens teams of the past. Arguably, they have a softer schedule than any other intra-division rival, and a 3-0 start to the season (against the Jets, Dolphins, and Patriots) is doable.
But I don't see them as the class of the AFC North, and their title hopes could come down to a midseason five-game stretch where they face the Bucs, Saints, Panthers, Jaguars, and Broncos. I see them going no better than 2-3, and the road game against Jacksonville should be tougher than many people might think. This is probably a 9-8 or 10-7 team. Good enough to get back on their feet, but overweighted in betting circles.
Listen to the PFN Betting Podcast
Listen to the PFN Betting Podcast! Click the embedded player below to listen, or you can find the PFN Betting Podcast on iTunes, Spotify, and all major podcast platforms. Be sure to subscribe and leave us a five-star review!