If you're planning to make prop bets or any other wagers on season-long NFL player production, here are our suggested bets for some of the Cincinnati Bengals' key playmakers. All prop bets are based on FanDuel over/unders, featuring Joe Burrow, Joe Mixon, Ja'Marr Chase, and Tee Higgins.
Top Bengals prop bets for 2022
The following NFL betting recommendations are based on 10 years of NFL research analyzing the correlation between preseason expectations and outcomes. Age, durability, shifting personnel, schedule, and other factors help shape these assessments.
Joe Burrow
Joe Burrow made an extraordinary Year 2 leap last season, compiling 4,611 yards and 34 touchdowns in 16 games. Even more impressively, a midseason pinkie injury might have (somewhat) muted what could have been a much bigger stat line. In that infamous Week 12 "pinkie" game and the two contests that followed, he threw only four TD passes. And in his three previous games, he amassed only two TD passes while averaging merely 207 passing yards.
Slumps happen, even to the league's top players. But Burrow isn't your ordinary 25-year-old QB. The former No. 1 overall draft pick could comfortably top 5,200 yards and 46 TD passes in a youthful, pre-prime passing attack. I'm all-in on his advance into the top echelon of NFL quarterbacks.
Passing yards: Over 4,375.5
Passing TDs: Over 33.5
Interceptions: Under 11.5
Joe Mixon
Remember what I just wrote about Burrow? Well, I can't say the same for Joe Mixon. As longtime readers know, he was my preseason RB5 last year despite an RB14 ADP. And as PFN Pass subscribers know, my research has pushed me to the opposite side this year. Based on historical trends, Mixon is a massive injury and/or regression risk. We even witnessed it last season, when he averaged only 3.6 yards per carry across his final nine contests (including the playoffs).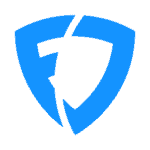 FanDuel Sportsbook
States: NY, AZ, PA, NJ, IA, IL, CO, IN, TN, VA, WV, MI
GET THE APP
NEW PLAYER BONUS
BET $5, WIN $150!


30-1 ODDS ON ANY GAME!
BET NOW
The lesson with Mixon is that sometimes markets lean too much on what happened the previous year. That's why he was undervalued heading into the 2021 season, and it's also why he's overvalued heading into this season.
Rushing yards: Under 1,075.5
Rushing TDs: Under 7.5
Ja'Marr Chase
Not much needs to be said about Ja'Marr Chase. He's an other-worldly receiver who could vie for 2,000+ yards and 20+ TDs if he didn't play alongside such talented WR teammates. His props suggest a likely regression from his rookie numbers, and I've been trying to wrap my head around it. Hayden Hurst realistically could be an upgrade over C.J. Uzomah. But beyond that, "more of the same" seems like a better bet than "much leas than before."
Receiving yards: Over 1,225.5
Receiving TDs: Over 10.5
Tee Higgins
What is Tee Higgins' ceiling? That's a huge question as we examine this season and beyond. Chase isn't going anywhere anytime soon. At first glance, Higgins looks like a semi-permanent No. 2 WR. Not a bad gig if you can earn it. But as bettors, we need to assess the extent to which he could go toe-to-toe with the presumed No. 1.
Let's call it like it is. In 14 regular-season games last season, Higgins racked up a 74-1,091-6 receiving line. Across a 17-game season, he was on pace for a 90-1,325-7 line. What did Chase get in his 17 games? 81-1,455-13. Higgins also had six fewer dropped passes, and Burrow was picked off only twice while targeting him (compared to six times when targeting Chase).
So I'd argue that Higgins has just as much growth potential as Chase. Maybe not the same ceiling, but certainly, there's breakout potential in Year 3 for a receiver who might be viewed this summer as a top-six WR this summer if he'd remained healthy last year.
Receiving yards: Over 1,005.5
Receiving TDs: Over 7.5