If you're planning to make prop bets or any other wagers on season-long NFL player production, here are our suggested bets for some of the Baltimore Ravens' top playmakers. All prop bets are based on FanDuel over/unders, featuring Lamar Jackson, Rashod Bateman, and Mark Andrews.
Top Ravens prop bets for 2022
The following NFL betting recommendations are based on 10 years of NFL research analyzing the correlation between preseason expectations and outcomes. Age, durability, shifting personnel, schedule, and other factors help shape these assessments.
Lamar Jackson
Full disclosure: I'm down on Lamar Jackson this year. He's very talented, and he also lacks the receiving weapons that most other top-14 QBs have. In this article, I'll focus on the two receivers most likely to carry him. But it wouldn't be unreasonable to suggest his 2019 campaign will end up being his best statistically. That year, he passed for 3,127 yards and 36 TDs on a measly 26.7 attempts per game.
But the next year, he averaged only 25.1 attempts. Last year spiked to 31.8 because his top three RBs were knocked out for the season, the Ravens' defense was the worst it's been in years, and Jackson had three very good receivers to throw to. This year, his backfield is almost at full strength, with two key additions, and he has one less "great" target and an improved defense.
This is a recipe for a return to a run-friendly scheme. While Jackson might eclipse 30 attempts in some games, I see him as more of a situational passer, like he was in 2019 and 2020. As a result, I'm recommending the following props.
Passing yards: Under 3,500.5
Passing TDs: Under 24.5
Interceptions: Under 12.5
Rashod Bateman
As of mid-August, Devin Duvernay and James Proche have been battling for the No. 2 WR role. Of course, Marquise Brown has reunited with his college quarterback in Arizona. And Rashod Bateman is Baltimore's newest clear-cut No. 1 WR. What does this mean?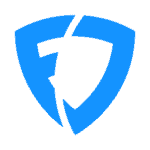 FanDuel Sportsbook
States: NY, AZ, PA, NJ, IA, IL, CO, IN, TN, VA, WV, MI
GET THE APP
NEW PLAYER BONUS
BET $5, WIN $150!


30-1 ODDS ON ANY GAME!
BET NOW
Well, if you believe in Bateman like I do, his prop line is way off. He might actually be a more talented receiver than Brown, though we'll know for sure in the next couple of years. For now, we should understand that it's rare for a team not to have at least one WR exceed 825 receiving yards. Last year, 35 players surpassed this mark. The year before, 36. It would take a serious injury or a wildly unexpected depth chart shakeup for Bateman to fall short of market expectations.
Receiving yards: Over 825.5
Receiving TDs: Over 4.5
Mark Andrews
Mark Andrews almost single-handedly led me to the fantasy title last year. But that won't stop me from being objective. Yes, Andrews had a TE season for the ages in 2021. He went from a "very solid" 58-701-7 receiving line in 14 games the year before to a "nearly historic" 107-1,361-9 line. This kind of blowup often resets the market, and it certainly did in Andrews' case, as he's the consensus TE2 in fantasy circles.
Interestingly, FanDuel doesn't offer a receiving yards prop for him, maybe because there are too many unknowns about promising rookie Isaiah Likely's role and how much receiving work J.K. Dobbins and Co. will earn. Much could change throughout August, hence the hesitancy to establish a clear line. But his TD prop seems very level. It honestly could go either way.
But here's my tiebreaker. Last year, Andrews was No. 1 among TEs in looks inside the 20- and 10-yard lines. In fact, all nine of his scores came inside the red zone, and only five of them were thrown by Jackson. The Ravens' backup QBs leaned far more heavily on Andrews than Jackson did — not just in the red zone but all over the field. With Jackson healthy and back under center, I'm not convinced Andrews can recapture the magic of 2021.
Receiving TDs: Under 8.5
Listen to the PFN Betting Podcast
Listen to the PFN Betting Podcast! Click the embedded player below to listen, or you can find the PFN Betting Podcast on iTunes, Spotify, and all major podcast platforms. Be sure to subscribe and leave us a five-star review!