PFN NFL Senior Analyst Trey Wingo spent more than two decades as ESPN's draft-weekend host. He's seen No. 1 picks become stars. He's seen No. 1 picks fail. Trey has strong thoughts on this year's class — and expects some surprises. Here are his top five NFL Draft QB rankings, based on insight from the most plugged-in NFL sources.
NFL Draft QB Rankings: Trey Wingo's Top 5
My No. 1 quarterback in this draft is Bryce Young's brain and C.J. Stroud's body. That's my No. 1, far and away. There's not a quarterback in this draft that I can say with certainty is going to be a success. The top five all have flaws that could derail their NFL careers.
There's not a surefire quarterback in this draft. There's not one that I would be willing to put all the chips in for. This thing is such a crapshoot.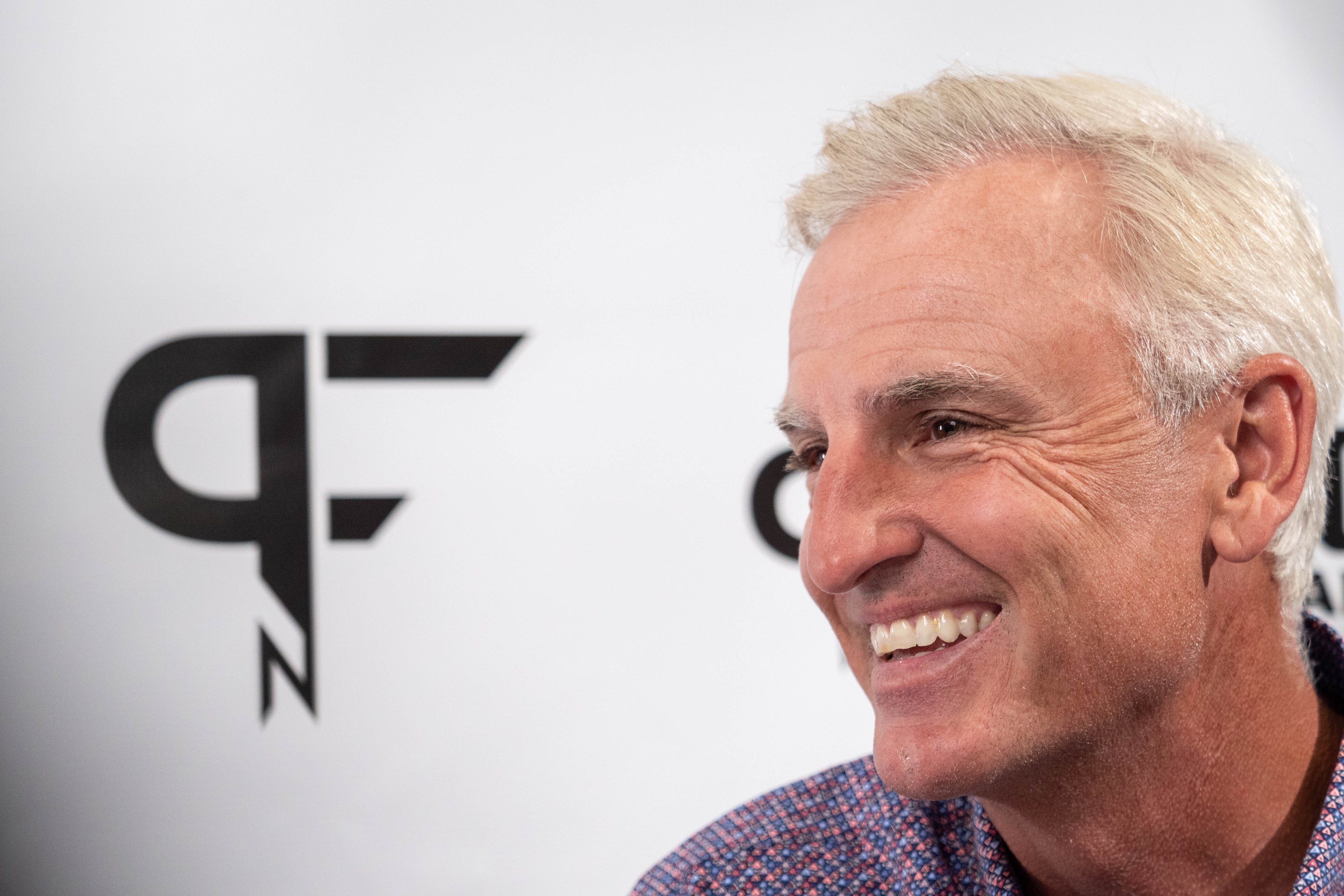 And it's been up and down the last few years. While the 2020 QB draft looks great (Joe Burrow, Tua Tagovailoa, Justin Herbert, and Jalen Hurts), the 2021 class is the opposite.
Trevor Lawrence looks promising, Justin Fields may have turned the corner, but Zach Wilson and Trey Lance appear lost, and who knows what to make of Mac Jones. And from 2015-2018, only one of the top two QBs drafted is still with the team that drafted him, Patrick Mahomes.
For 2023, Young is certainly No. 1, and it's not particularly close. But beyond that, there's not much that separates them.
1) Bryce Young, Alabama
Bryce Young has everything you would want except the size to withstand a career in the NFL. I've heard reports he was playing under 180 pounds at Alabama.
OK, he bulked up to 204 at the Combine. What did he do at the Combine? He didn't work out. And then, when they had his pro day, Young didn't weigh.
That's someone trying to manipulate and game the system. Young's never weighed and played at the same time because he knows the results.
Young has everything. I'm just afraid he's gonna get destroyed. I mean, he looks like DeVonta Smith.
Russell Wilson is short, but he's stocky. Kyler Murray is short, but he's sturdy. Young is short and slender. If you have a lesser build you better have elite speed … like an RG3.
One of Baker Mayfield's biggest issues is he doesn't have the speed to get away from people chasing him. Young doesn't have those jets, either.
MORE: 100% FREE NFL Mock Draft Simulator
One of the reasons Robert Griffin III flamed out is because he was a straight-line runner — he didn't have wiggle — and he was scrawny. And Young is a shorter, scrawnier RG3 who's not as fast.
It's nothing against his game. It's totally his frame. I love Young's game, but I don't know if his frame is ready for the NFL. I don't know if it will ever be ready for the NFL.
People that I've talked to when they get Bryce in a room is that he's somewhat of a genius. I've heard people say he's a football savant.
But the problem with Bryce is, there's nothing he can do about his size. He can't fix it.
We don't know if he can bulk up and play. There's a reason he gamed the system the way he gamed the system. And that's something that may never change for Young. And that's the thing that he's gonna have to fight the entire time.
2) C.J. Stroud, Ohio State
Unlike Young, C.J. Stroud passes the eye test.
From a measurables standpoint, he checks all the boxes. He's 6-foot-3, 214 pounds with a 32 5/8-inch wingspan and 10-inch hands. He has the arm to make every throw and the moxie to try.
But football isn't played in a lab.
He can make the throws. But if it was just about making the throws, Jay Cutler and Jeff George would be the two greatest quarterbacks in the history of the NFL.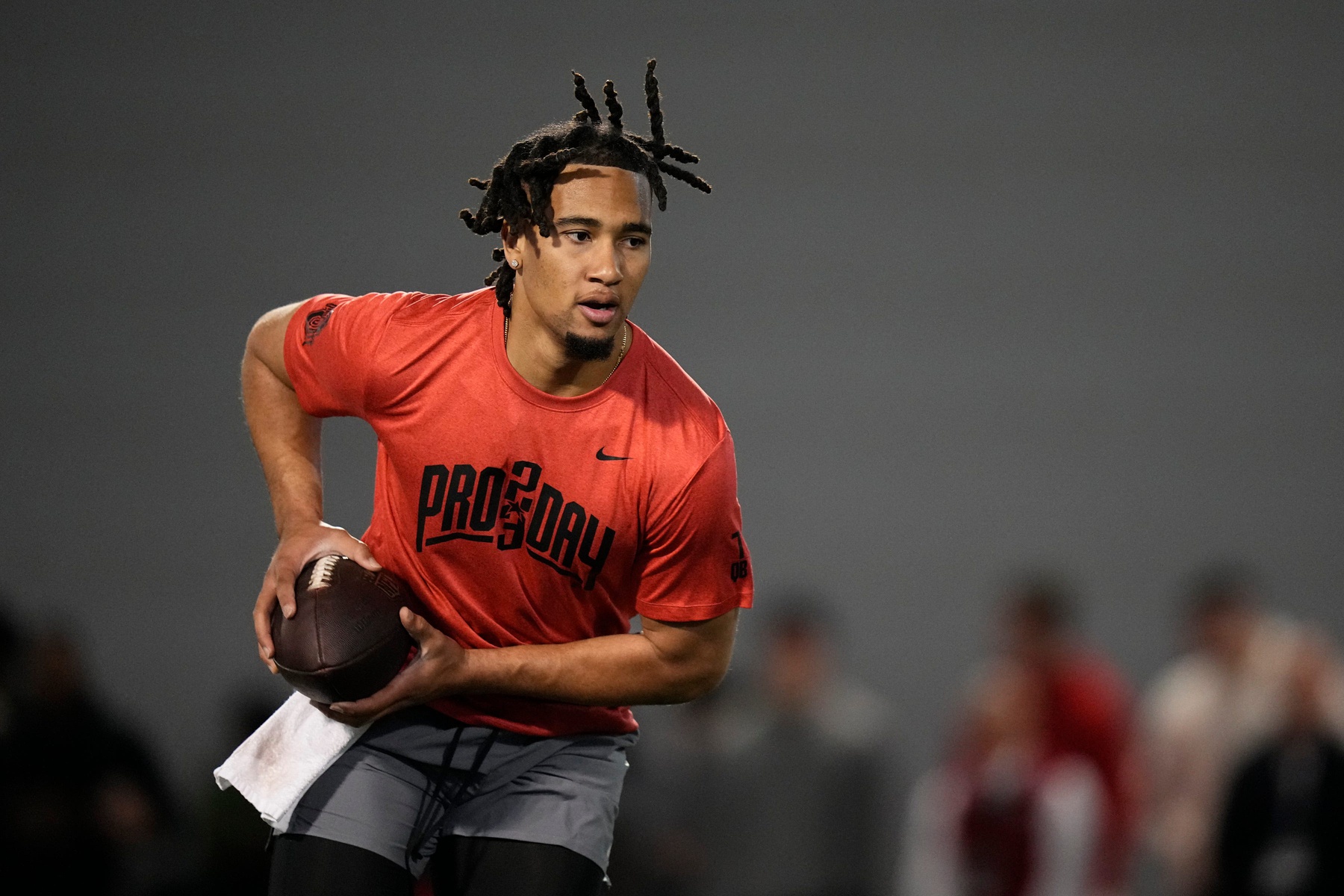 There's so much more that goes into being a successful QB in the NFL, and I think those are the concerns about Stroud.
The big storyline this offseason is how the S2 Cognitive Test eclipsed the Wonderlic as the go-to pre-draft test for quarterbacks. Success in the S2 has translated to success on the field for players like Josh Allen, Patrick Mahomes, and Brock Purdy.
Stroud's score came in much lower, PFN's Tony Pauline has reported. While it's just one data point, scoring poorly causes talent evaluators to take a closer look at why. And if Stroud makes an unexpected fall next Thursday, it'll be at least part of the reason why.
3) Hendon Hooker, Tennessee
I like Hendon Hooker a lot better than Anthony Richardson and Will Levis. He just got hurt.
If Hooker hadn't torn his ACL, I think he'd be drafted a lot higher than where he's projected. He ran a complex offense at Tennessee and in a really, really difficult league.
You go back and watch Stroud play at Ohio State, half the time he's doing this looking over to the sidelines because that's the way they run the program.
Hooker, I think, has the potential to be better than any of these guys.
4) Will Levis, Kentucky
I think Will Levis wants to be jacked. He has a big arm and seems like he always wants to show it off.
That's a mistake.
Garrett Wilson said the quiet thing out loud when Zach Wilson got hurt in preseason last year.
They asked him about Joe Flacco, and he said, "Well, Joe throws a much more catchable ball," which is his way of saying Joe has a fastball, a slider, a changeup, a two-seamer, you know, and Zach's out there — tick, tick, tick, tick, tick — you know. So there's a concern with Will.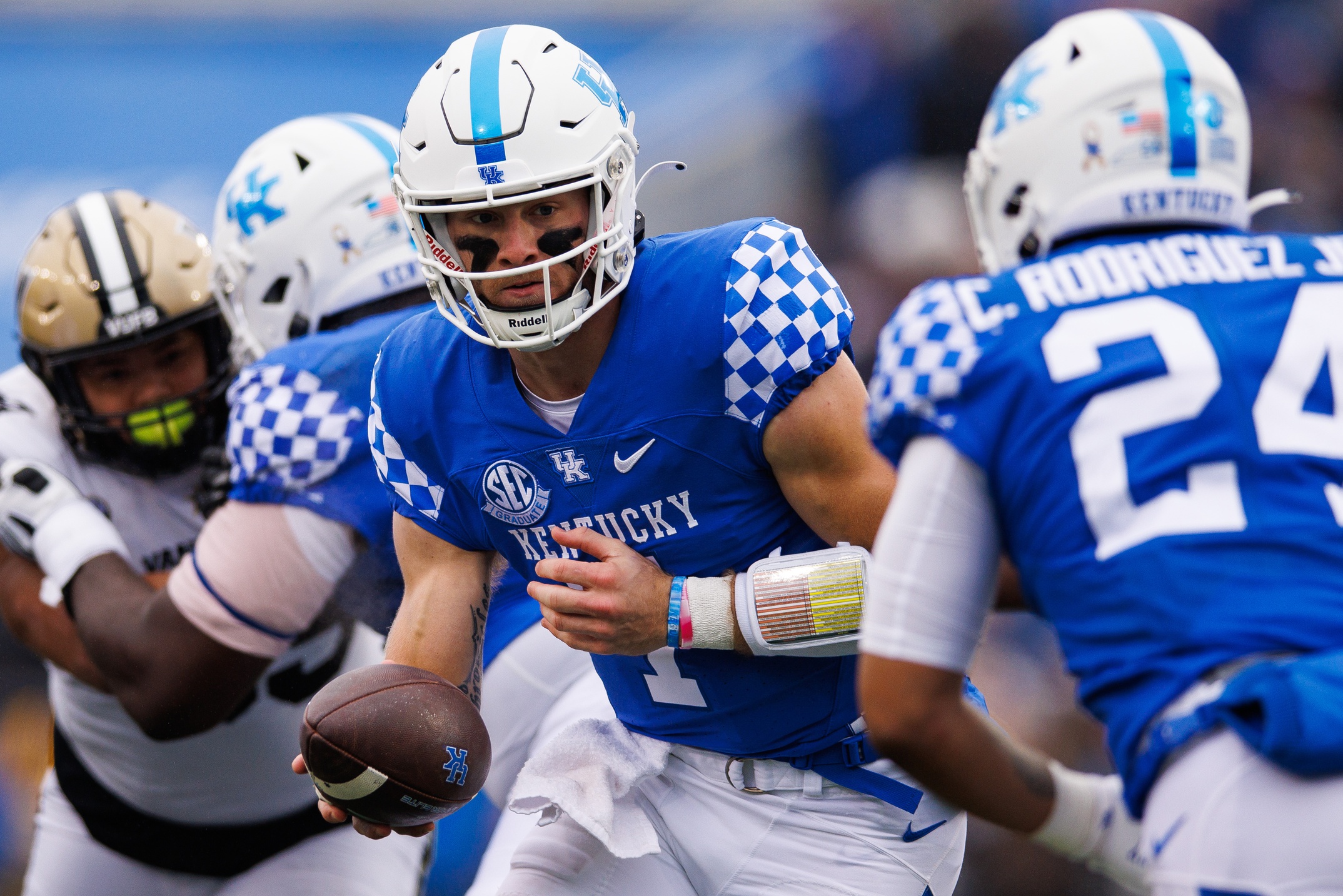 I need to see touch. The strongest arms don't always make the best quarterbacks.
Tom Brady never had the strongest arm. Drew Brees didn't have arm arrogance. He just found a way to get it done. He never had a gun.
I hate it when we go to these pro days and like, "Oh my god, he was on his knees, and he threw it 90 yards." But when the hell are you doing that?
Give me a functional football thing. And then I'll get excited.
5) Anthony Richardson, Florida
Here's my question about Anthony Richardson: Was anybody talking about him a month ago?
This guy came out of nowhere. He might have been a fourth-round pick a few months back. The best way to describe Richardson is there's not a player in this draft with a lower floor and a higher ceiling.
The width of what Richardson can be is as wide as the Grand Canyon.
MORE: Anthony Richardson — The Draft's Ultimate Mystery
And are you willing to take that risk at 4? At 7? Are you willing to take that swing? Because there's no middle ground with Richardson.
Any team that takes Richardson high in this draft better be confident in their job security as a coaching staff and a front office. Would Seattle be an intriguing place for Richardson to land?
It's either boom or bust. It's either up here or way down there. And those are the only options available when talking about Richardson.
Listen to the PFN Scouting Podcast
Listen to the PFN Scouting Podcast! Click the embedded player below to listen, or you can find the PFN Scouting Podcast on iTunes, Spotify, and all major podcast platforms.  Be sure to subscribe and leave us a five-star review! Rather watch instead? Check out the PFN Scouting Podcast on our Scouting YouTube channel.