Hello, everybody. Here's an early look at our NFL Week 6 predictions and picks for all 14 games, with the Lions, Raiders, Texans, and Titans on byes. The following NFL betting odds are for picks against the spread, as well as moneylines based on DraftKings Sportsbook.
NFL Week 6 Picks and Predictions
Each week of the NFL season features the expected, the moderately unexpected, and the completely unexpected. When betting on point spreads and moneylines, we need to focus on the first two outcomes.
What are the highest-probability game scripts? Which interesting sub-plots could emerge? For example, we cannot anticipate when a little-used fullback will fall into the end zone twice in one half. But we can assess the likelihood that one team's backfield will earn more scoring opportunities.
With that in mind, here are our preliminary assessments of how each game might proceed, including two major questions surrounding each team's execution of its offense.
Chicago Bears (+1) vs. Washington Commanders
Date: Thursday, Oct. 13
Start time: 8:15 p.m. ET
The 2-3 Bears could have been 4-1 just as easily as they could have been 0-5. This franchise is going in two divergent directions, often in the same game. The running game alone can lead this team to wins. The passing attack remains almost non-existent, though any improvements in this area could hand Chicago a strong edge over Washington.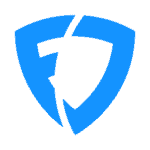 FanDuel Sportsbook
States: NY, AZ, PA, NJ, IA, IL, CO, IN, TN, VA, WV, MI
GET THE APP
NEW PLAYER BONUS
BET $5, WIN $150!


30-1 ODDS ON ANY GAME!
BET NOW
Meanwhile, the Commanders are facing their own existential crisis, as Carson Wentz's perch atop the QB depth chart is no longer safe (really, was it ever safe?). And Washington's backfield — boosted by the heroic return of Brian Robinson — has hit 90+ rushing yards only once this season. Like the Bears, they need a well-rounded offensive attack to push toward their potential.
Against-the-spread prediction: Bears
Moneyline winner: Bears
Atlanta Falcons (+6) vs. San Francisco 49ers
Date: Sunday, Oct. 16
Start time: 1 p.m. ET
Last year, the Colts were ninth in scoring, while the Matt Ryan-led Falcons were 26th. This year, the Ryan-led Colts are 32nd, while the Falcons are 10th. We'll get to Ryan again shortly, but the point is, despite its dearth of playmakers, the Falcons are thriving (relatively speaking) with Marcus Mariota at the helm.  Their three losses are by a combined 11 points.
MORE: Browns, Falcons Kick Off Trade Season With Deion Jones Swap
Even at 3-2, San Francisco is officially a juggernaut. Their Week 1 loss to Chicago was due in no small measure to ugly weather that neutralized their advantage. The 49ers have the personnel on offense and defense to push Atlanta into the loss column. At the same time, this game could come down to the last possession.
Against-the-spread prediction: Falcons
Moneyline winner: 49ers
Cleveland Browns (-3) vs. New England Patriots
Date: Sunday, Oct. 16
Start time: 1 p.m. ET
Nick Chubb is making a push for MVP, and for that matter, he's on pace for one of the greatest RB seasons in history: more than 2,000 rushing yards and 24 rushing TDs. Chubb's scorching 6.1 yards per carry cannot be overstated. Cleveland leads all teams in offensive time of possession. With a capable enough passing attack to keep defenses honest, they match up well against the Patriots.
For New England, we don't yet know who will be their QB in Week 6, or whether Damien Harris (hamstring) will return. But we should expect a heavy dose of Rhamondre Stevenson regardless. The big question is whether their aerial game can penetrate Cleveland's defense. The Pats are one of only five teams with more interceptions than passing TDs.
Against-the-spread prediction: Browns
Moneyline winner: Browns
Green Bay Packers (-7.5) vs. New York Jets
Date: Sunday, Oct. 16
Start time: 1 p.m. ET
Following a brutal loss in London, Green Bay limps back home to face another high-flying New York team. Notably, Aaron Jones (6.4 yards per carry) has fewer carries than AJ Dillon (3.9 yards per carry). At some point, the team will need to decide if the parity they gradually generated last season should be undone — if Jones should go back to being the bell cow.
The Jets are coming off a huge win against a Miami squad that suffered injuries to Teddy Bridgewater and Tyreek Hill and (potentially) injury-induced limitations for Jaylen Waddle. Yet, New York deserved to win after pummeling their rivals on both sides of the ball, including in the decisive fourth quarter. Unlike last year, they can win even if Zach Wilson fades to the background. That makes the Jets dangerous.
Against-the-spread prediction: Jets
Moneyline winner: Packers
Indianapolis Colts (-1) vs. Jacksonville Jaguars
Date: Sunday, Oct. 16
Start time: 1 p.m. ET
Two embarrassing losses in a row. One cost them a playoff spot. The other cost them their dignity. I'm exaggerating. But still, the Colts' blowout loss to the Jags earlier this season cannot be explained away, and it certainly won't be forgotten as these two teams face off again. Assuming Jonathan Taylor is back in the fold, I'm picking Indy to avenge their losses.
Meanwhile, after looking like he'd turned a corner in his sophomore NFL campaign, Trevor Lawrence has suffered two straight ugly defeats. His receivers' spotty play hasn't helped, but Jacksonville has lost its momentum heading into this crucial AFC South matchup.
Against-the-spread prediction: Colts
Moneyline winner: Colts
Miami Dolphins (+3) vs. Minnesota Vikings
Date: Sunday, Oct. 16
Start time: 1 p.m. ET
How healthy will Miami's "big three" be by the time Sunday rolls around? If Tua Tagovailoa, Hill, and Waddle are good to go, surely this point spread will shift wildly in Miami's direction. For now, let's assume at least two will be active, with Tagovailoa the biggest question mark. The Dolphins should regain their footing at home.
The 4-1 Vikings have won their last three games despite being down with less than five minutes left in each contest. So let's not exaggerate their success yet. A terrific offense backed by a suitable defense? Yes, they look like a playoff-bound team. But they're merely teetering on greatness.
Against-the-spread prediction: Dolphins
Moneyline winner: Dolphins
New Orleans Saints (+1) vs. Cincinnati Bengals
Date: Sunday, Oct. 16
Start time: 1 p.m. ET
With Chris Olave (concussion) exiting in Week 5, the Saints' starting receivers in Week 6 might resemble the subpar unit they kept using last season. We can't expect Taysom Hill's heroics to continue, especially against Cincinnati's tough run defense. So a lot depends on who's at quarterback on Sunday, and who that QB is throwing to.
Are the Bengals about to drop to 2-4? Probably not. They nearly knocked out the Ravens on the road despite losing Tee Higgins in the first quarter. This remains a Super Bowl-caliber unit with an improved tight end (Hayden Hurst) and mostly underperforming running game. They should rebound in New Orleans.
Against-the-spread prediction: Bengals
Moneyline winner: Bengals
New York Giants (+5.5) vs. Baltimore Ravens
Date: Sunday, Oct. 16
Start time: 1 p.m. ET
I did not have "4-1 Giants" on my 2022 bingo card. Three of their top four preseason WRs have combined for only five receptions for 27 scoreless yards. Sterling Shepard is out for the year. Yet, every week, there's a new WR hero, while rookie Daniel Bellinger continues to grow and Saquon Barkley makes a push for MVP votes and a massive offseason contract.
At the moment, I have the underdog Giants covering. That could change if Justice Hill and Rashod Bateman return. It's hard to slow this Ravens offense when they're at full strength, and New York's vulnerability against ground games (yielding 5.0 yards per carry) could open the door for a huge day for Lamar Jackson.
Against-the-spread prediction: Giants
Moneyline winner: Ravens
Pittsburgh Steelers (+8) vs. Tampa Bay Buccaneers
Date: Sunday, Oct. 16
Start time: 1 p.m. ET
Kenny Pickett got a bad break, with his first two NFL starts coming against the Bills and Bucs. But he should generate more offense against a Tampa Bay defense that hasn't played as well on the field as they look on paper. Najee Harris needs to get going, or else we could see even more from Jaylen Warren. Either way, Pittsburgh is loaded enough on offense — even if Pat Freiermuth (concussion) sits — to keep this one close.
Was anyone else surprised by the Bucs' narrow victory over Atlanta this past weekend? The Falcons actually had a chance to win it, but they took two penalties on third downs in Tampa Bay's final drive and never got the ball back. Of course, one of those penalties probably wasn't a penalty. Regardless, there are no more excuses for Tampa Bay, who is merely 3-2 and last in the league in yards per carry (3.1).
Against-the-spread prediction: Steelers
Moneyline winner: Buccaneers
Los Angeles Rams (-9.5) vs. Carolina Panthers
Date: Sunday, Oct. 16
Start time: 4:05 p.m. ET
The Rams' offense is a disaster: 29th in points scored with a running game that's cracked 65 rushing yards only once after doing it 14 of 17 times last season. At times, Matthew Stafford has looked like one of the NFL's worst starting quarterbacks. Approaching their Week 7 bye, and with no "easy" matchups remaining after this weekend, they need to figure things out fast.
Carolina has fired Matt Rhule. Of course, this franchise's problems go beyond their former head coach. They're planning to start their preseason No. 4 QB, P.J. Walker. Their recently re-signed franchise receiver DJ Moore looks like a role player. The injury-challenged Christian McCaffrey can't keep carrying this team.
Against-the-spread prediction: Rams
Moneyline winner: Rams
Seattle Seahawks (+3) vs. Arizona Cardinals
Date: Sunday, Oct. 16
Start time: 4:05 p.m. ET
I whiffed completely on Geno Smith this summer. Although I trusted he was a better option than Drew Lock, I viewed Smith as nothing more than a bridge QB on a 3-4 win team. Instead, he's playing the best football of his career, and despite Rashaad Penny's devastating injury, Kenneth Walker III appears ready to take over.
MORE: Kenneth Walker III Waiver Wire Week 6
With James Conner and Darrel Williams currently questionable for Week 6, Eno Benjamin might earn the start. This could be addition by subtraction with Conner sputtering (although the veteran did bounce back on Sunday before getting hurt). Still, the passing game is the bigger short-term concern, as Kyler Murray's averaging only 5.7 yards per attempt on a team that's frequently playing catch-up.
Against-the-spread prediction: Seahawks
Moneyline winner: Seahawks
Kansas City Chiefs (+2.5) vs. Buffalo Bills
Date: Sunday, Oct. 16
Start time: 4:25 p.m. ET
What a game! Kansas City has the edge in my book, and not only because they're playing at home. The X-factor is their running game versus Buffalo's defense. If the Chiefs can establish the suddenly elite Clyde Edwards-Helaire early and extend their drives, they can put pressure on the Bills to keep pace — rather than the other way around. And of course, Patrick Mahomes has enough weapons to capitalize.
It's hard to bet against the Bills after their domination of the Steelers on Sunday. That said, facing Mahomes & company is a lot different than beating up on a rookie QB in his first NFL start. Miami showed that Buffalo's human a few weeks ago. Baltimore did the same the following week. Kansas City is at the same level, if not higher.
Against-the-spread prediction: Chiefs
Moneyline winner: Chiefs
Philadelphia Eagles (-5) vs. Dallas Cowboys
Date: Sunday, Oct. 16
Start time: 8:20 p.m. ET
Philadelphia eked out their victory over Arizona. Defeating Dallas should be surprisingly easier. A.J. Brown was inexplicably on the periphery of Sunday's win. As good as the Cowboys' defense is, the Eagles can win on both sides of the ball. There are no obviously glaring weaknesses for the league's only undefeated team.
Can Cooper Rush generate offense against a high-end defense on the road? He hasn't yet faced a unit this talented for a full game. With Ezekiel Elliott comfortably out-touching the more electric Tony Pollard by a nearly 2-1 margin, it's fair to wonder how the Cowboys will keep up, even if Rush targets CeeDee Lamb 15+ times.
Against-the-spread prediction: Eagles
Moneyline winner: Eagles
Los Angeles Chargers (-6) vs. Denver Broncos
Date: Monday, Oct. 17
Start time: 8:15 p.m. ET
Two major questions will help inform which of these teams to wager on. For the Chargers, will Keenan Allen return? This passing attack is on another level when it's not leaning too much on Joshua Palmer and DeAndre Carter.
For Denver, Russell Wilson suffered a shoulder injury in Week 4 and received an injection to lessen the pain. Not a good sign for a franchise that recently lost its 1A RB for the season, and whose passing game sits among the bottom-third in QB rating. Denver's facing the wrong opponent at the wrong time.
Against-the-spread prediction: Chargers
Moneyline winner: Chargers
Want to win a free $200 on the NFL this season? As a new user on DraftKings Sportsbook, you can bet $5 and win $200 by betting on the NFL or college football.