We've previously gone over the basics of executing a Zero RB strategy in a dynasty startup. Today, let's discuss the best way to implement a Zero WR strategy in your dynasty fantasy football startup draft.
Did you get a trade offer in your dynasty or redraft league? Not sure who to start or sit this week? Make championship-winning decisions with PFN's FREE fantasy tools — the Fantasy Football Trade Analyzer and Calculator and Start/Sit Optimizer!
What Is Zero WR and How Can It Benefit You in a Dynasty Startup Draft?
When comparing the popularity of Zero RB to Zero WR, there really is no comparison. Even in redraft leagues, Zero WR is seldom used. In dynasty startup drafts, it's even more uncommon.
Zero WR is best described as a risky and unconventional dynasty startup draft strategy. Why is it so risky, and how can fantasy managers benefit from ignoring wide receivers early in drafts?
Hopefully, you recently read my primer on Zero RB in dynasty startup drafts. Zero WR is the same strategy, except flip the running back and wide receiver roles.
Zero WR is one of the many derivative strategies from Shawn Siegle's original 2013 Zero RB strategy. The goal of Zero WR is to dominate fantasy football's most important position and backfill wide receivers later in your draft.
How To Implement Zero WR in a Dynasty Startup Draft
The purpose of primer articles on dynasty startup draft strategies is to make you a well-rounded and educated fantasy manager. By no means would I ever recommend entering a draft with a Zero WR strategy.
Wide receivers are the lifeblood of dynasty rosters, and you should build your team around them. With that said, it's impossible to predict how a draft will go.
There are certainly people out there who stared at a draft board and realized Zero WR was the best path to take. If you encounter one of those draft rooms, you need to be equipped with the tools to attack it.
In my Zero RB article, I discussed how the strategy and punting Year 1 work well together. As you may have surmised, Zero WR works better if you're trying to win right away in your dynasty league.
How Zero WR and a Win-Now Approach in a Dynasty Startup Draft Mesh Well Together
The shelf life of a running back is far shorter than that of a wide receiver. If you're loading up on 3-4 RBs in the first 6-7 rounds of your dynasty startup draft, you need them to produce right away. You're likely drafting running backs that are proven and in their prime. These players may be 24, 25, or 26 years old. Perhaps even older. You know some of them likely won't be on your team in three or four years.
Some of the best wide receivers in the NFL right now were drafted from 2013-2015. There is not a single running back drafted before 2016 that is even remotely fantasy relevant in 2023. And only one from 2016 remains relevant.
If you draft wide receivers, you can be more confident in them sticking around for more than half a decade. The point of this is to illustrate how a Zero WR strategy is not going to set you up to succeed long term.
If you're going Zero WR, you need to assume your window to win is right away. If you want to build a roster that ascends to the top in two or three years and stays there, this is not the way.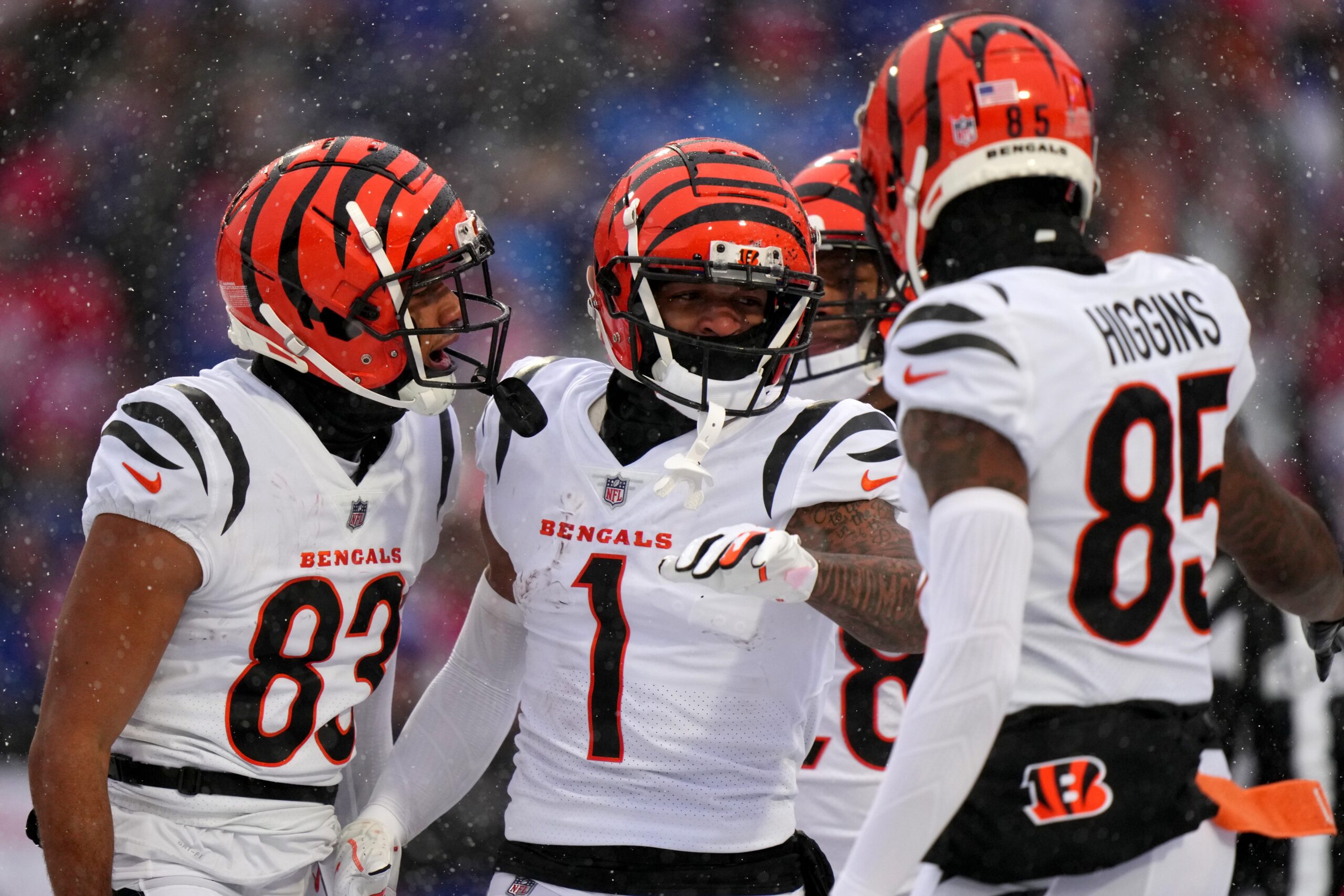 I know I've spent a fair amount of time warning against Zero WR. However, dynasty managers are often hyper-focused on the future. They're looking to build, well…a dynasty. This frequently results in older veterans that are still very good players being pushed down draft boards.
As these teams load up on first and second-year players, the opportunity will be there for you to load up on early-round running backs and hope they stay healthy and pan out.
In dynasty startup drafts, veteran wide receivers (think guys that are 29-31 years old but not done yet) often fall way further than they do in redraft leagues. These guys are still productive. If you grab two RB1s and an RB2 in the first five rounds, you should still be able to get good enough wide receivers in the middle rounds. Add in an elite QB and elite TE, and you probably have a roster impossible to draft in redraft.
What Are the Risks of Using a Zero WR Strategy in a Dynasty Startup?
The biggest risk is if it doesn't work. Of course, that applies to any strategy. But if you draft young players and most of them don't pan out, you still have young players. There's usually someone that works out or someone with enough potential to sell.
If you draft older players and you don't win, those players are another year older after the season, and their value gets worse. If you don't succeed in Year 1, you're without sustainable wide receivers, and your running backs may lose value quickly.
Plus, in all likelihood, the running backs didn't work out as well as you expected. They're going to be a year older, and one year in a running back's life is equivalent to two and a half in a wide receiver's.
I like to use the 2017 season as a historical example. Entering that year, imagine how stacked your roster would be if you went all-in on David Johnson, Todd Gurley, and Le'Veon Bell. These players were ages 26, 24, and 25, respectively. If you didn't win that year, by 2019, those three combined lost about 90% of their value.
The NFL changes quickly, especially at running back. Going with a Zero WR strategy can give you a substantial edge early in your dynasty tenure. Make sure you are fully prepared and know the pros and cons heading into your dynasty startup draft.
Listen to the PFN Fantasy Podcast
Listen to the PFN Fantasy Podcast! Click the embedded player below to listen, or you can find the PFN Fantasy Podcast on iTunes, Spotify, and all major podcast platforms.  Be sure to subscribe and leave us a five-star review! Rather watch instead? Check out the PFN Fantasy Podcast on our Fantasy YouTube channel.