What were once fringe, oddball formats, Superflex and 2QB fantasy football formats have quickly exploded in popularity in recent years. As more and more fantasy managers try out the formats for the first time, learning how to navigate the draft room can seem like a daunting task. Here are some strategy ideas and helpful tips for Superflex and 2QB fantasy football leagues to better gauge the change in values.
Get a trade offer in your dynasty or redraft league? Not sure who to start or sit this week? Leverage PFN's FREE fantasy tools — the Fantasy Football Trade Analyzer and Calculator and Start/Sit Optimizer! Put the finishing touch on your A+ draft with 1 of our 425+ fantasy football team names.
What Does Superflex or 2QB Even Mean?
Before we dive in, let's all get on the same page for those unfamiliar with the format or brand new to fantasy football. So, first of all, welcome, I am glad to meet you. Snacks are in the corner, and there is an open bar.
If you have been a part of any dynasty startup draft or mock over the offseason, odds are you have lukewarm familiarity with the format. On both Sleeper and MFL (My Fantasy League), over 85% of newly created dynasty leagues were either Superflex or 2QB.
Within two years, it will be the new "standard," the same as PPR (point per reception) has become. The trickle-down effect could eventually overtake redraft and give newfound value to an otherwise afterthought of a position.
In a Superflex league, managers start the traditional QB position, but they can also start a second QB in the Superflex role.
Where a conventional flex position is limited to RB, WR, or TE, the Superflex position gives the option to start a second QB. Trust me — you want to do that, but it's not required for those tough spots that pop up during the season.
This differs from a 2QB format, where managers must start two quarterbacks rather than having the option to do so.
When Should You Draft Your Quarterbacks in Superflex or 2QB Drafts?
I have always been a staunch defender of waiting to draft a quarterback late in almost every draft. However, in Superflex or 2QB fantasy leagues, we need to look at a couple of factors that should change our strategy.
First, let's consider supply and demand, as this is primarily what Superflex or 2QB formats attempt to change. In a standard 1QB fantasy league, only 10 to 12 quarterbacks are started at any given time.
Sure, there is a difference between the QB1 to the QB12 in the weekly ceiling. Last season the QB1, Josh Allen, averaged 25.3 fantasy points (4-point passing TD), whereas the QB12, Matt Ryan, averaged 18.3.
However, the QB7, Ryan Tannehill, was separated by just 3.8 points from Matt Ryan. Just last season alone, 18 different QBs averaged 18 or more fantasy points per game. So, unless you genuinely want that superstar QB, it is more advantageous to wait.
Dynasty Superflex and 2QB Fantasy Leagues
When we look at dynasty and especially Superflex and 2QB leagues, things change drastically.
Historical ADP data also helps us to paint a clearer picture of the change in value. Since 2015, the average draft position of the QB12 in 1QB formats is 101.2. When we flip to Superflex or 2QB, that ADP jumps to 42.3, with the QB24 going at 100.0 before QB12 in your "standard" format.
You won't be able to go on the waiver wire and grab a replacement because they are all on rosters. Therefore, whenever I go into a draft, I want to prioritize that I walk away with three startable quarterbacks on my roster.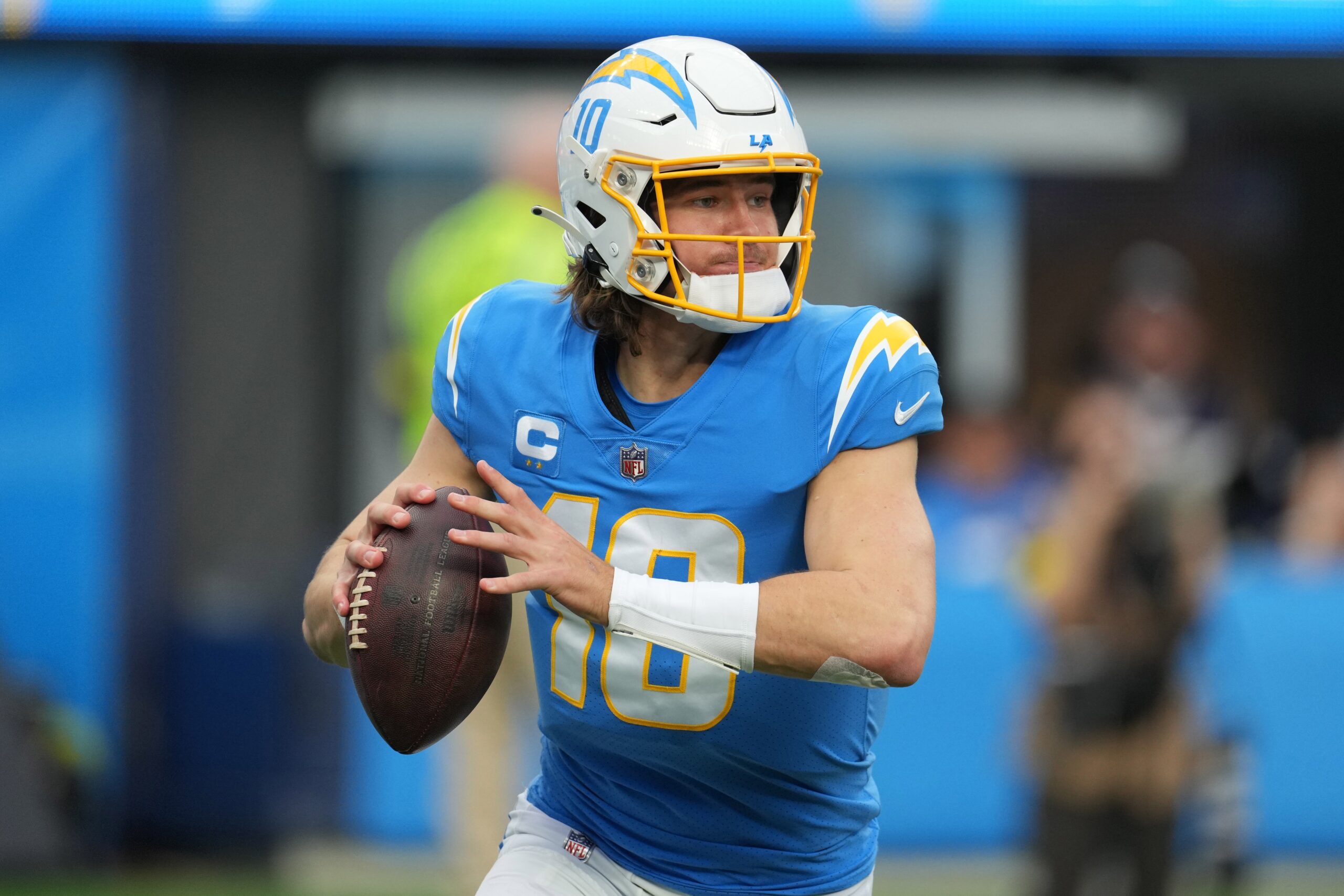 Barring injury or replacement, this will be the cheapest they ever are to acquire. Doing this ensures that I have some breathing room for both the inevitable bye weeks and, at worst, an injury.
Ideally, I am selecting my first QB in Round 1 to secure an elite talent and then my second QB by Round 5 at the latest. Nothing is worse than being stuck relying on mediocre QB play week in and week out. This is my strategy, but remember that every draft is different, so be prepared to adjust on the fly!
Consider Opportunity Cost When Selecting Quarterbacks in Superflex or 2QB Fantasy Leagues
The next thing we need to consider when drafting a quarterback in Superflex or 2QB fantasy leagues is opportunity cost. Basically, if you draft Player A, you can no longer draft Player B.
As a real-life example, say you went to the movies. You could buy that large bag of delicious fake-butter-soaked popcorn, or you can use that $750 to spend on rent. By doing one thing, you can no longer have the other and end up homeless and reeking of butter for the next four days.
An example in fantasy could be the difference between selecting Patrick Mahomes or Christian McCaffrey if you have the No. 1 overall pick. While neither is the wrong choice, by selecting one, you forfeit the other.
With Mahomes, you are getting one of the most extraordinary talents the NFL has ever seen and has an average weekly finish as the QB7.5. On the other hand, McCaffrey was only the third player ever to have 1,000 yards rushing and 1,000 yards receiving in the same season. Run CMC is arguably the closest we currently have to LaDainian Tomlinson.
The same thought process can be applied further into the draft. Do you value QB2 over your RB1? You get the idea — you're constantly doing cost-risk analysis.
Is It Worth Drafting Several Quarterbacks Early in Drafts Due to the Format?
I absolutely believe so, especially from a consistency and predictability basis. In 2020, of the QBs who started at least five games, only 14 were top-12 quarterbacks in 50% or more of their games.
Aaron Rodgers led all QBs with an 81.3% rate (13 out of 16). This means if you are in a Superflex or 2QB fantasy league, 41% of the QBs on starting rosters have less than a 50% chance of finishing inside the top 12.
Of those same 44 quarterbacks, 23 finished as the QB18 or worse in 50% of their games.
There is a distinct advantage whenever you have consistency at the QB position. For example, of the QBs who averaged above a 50% start rate in 2020, their average points per game were 22.69. In contrast, the quarterbacks who were less than 50% averaged just 13.45. Over the season, this is 161.7 points and 10.1 per week.
What Is the Best Strategy for Drafting Quarterbacks in Superflex or 2QB Leagues?
Draft a quarterback in your top-tier group and then load up with at least two more during the draft who you can rely on to be safe starting options. This ensures you have both a high ceiling and a consistent floor each week. You are also protected in case of a dreaded injury and bye weeks.
Furthermore, find value in quarterbacks with rushing upside. A mobile quarterback has a safer floor, especially against good defenses, and is becoming the norm in fantasy 2023. The ability to rack up fantasy points on the ground elevates both a quarterback's floor and ceiling.
The best advice I can give is to mock draft as much as possible. While I know what strategy I like to use in Superflex and 2QB leagues, every fantasy manager is different in prioritizing their positions.
What I view as a competitive roster might be full of holes in the eyes of another. There is no right way or wrong way so long as you can make it work for you, but you do need to be aware of what your competition is thinking!
Listen to the PFN Fantasy Podcast
Listen to the PFN Fantasy Podcast! Click the embedded player below to listen, or you can find the PFN Fantasy Podcast on iTunes, Spotify, and all major podcast platforms.  Be sure to subscribe and leave us a five-star review! Rather watch instead? Check out the PFN Fantasy Podcast on our Fantasy YouTube channel.