The Seattle Seahawks are in a rebuilding year after trading star quarterback Russell Wilson this past offseason. Locked into a loaded NFC West, can head coach Pete Carroll create magic in 2022? Let's examine the Seahawks' current record prediction, their projected win totals, any intriguing prop bets involving the franchise, and their betting odds to win the division, conference, and Super Bowl in 2023.
All odds are from Caesars Sportsbook unless otherwise stated and are correct as of August at 2 p.m. ET.
Seattle Seahawks record prediction 2022
Following the release of the NFL schedule, Caesars has provided odds and spreads for 11 of the Seahawks' 2022 regular-season matchups. Based on those numbers, the Seahawks are projected as favorites in two games and underdogs in nine. If the season matches those predictions through Week 12, the Seahawks will enter the final five games with a 2-9 record in 2022.
Much of the pessimism around Seattle is tied to the loss of Wilson. Seattle opted against acquiring a proven veteran starter as a replacement, fueling talks the Seahawks are tanking for one of the top 2023 draft-eligible quarterbacks. Hello C.J. Stroud and Bryce Young.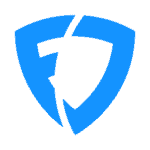 FanDuel Sportsbook
States: NY, AZ, PA, NJ, IA, IL, CO, IN, TN, VA, WV, MI
GET THE APP
NEW PLAYER BONUS
BET $5, WIN $150!


30-1 ODDS ON ANY GAME!
BET NOW
But Seattle didn't dismantle the rest of their team. They improved the offensive line with first-round tackle Charles Cross and third-round tackle Abraham Lucas. Adding running back Kenneth Walker III and extending star receiver DK Metcalf make this a solid supporting cast.
The defense was bad last year and will likely struggle again thanks to the influx of young talent. Jamal Adams, Quandre Diggs, and Jordyn Brooks are solid starters, but everyone else is in prove-it mode. Why Carroll hung around to coach this team at 70 years old is baffling.
Seahawks odds, picks, and props
Now that we know the sportsbooks' prediction for the Seahawks on a week-by-week basis, let's take a look at their season-long odds for win totals, the division, conference, and the Super Bowl.
Seahawks win total: 5.5 (over -140, under +120)
Seahawks fewest wins: +750
Seahawks finish fourth in NFC West: -225
NFC West winner: +1800
NFC winner: 80-to-1
Super Bowl winner: 150-to-1
Barring a massive breakout from quarterback Drew Lock, it's hard to see much upside with the Seahawks. Their 5.5 win total is one of the lowest in the league. Only Houston and Atlanta have a smaller return on bets to have the fewest wins.
Carroll's defense will need to repeat their red-zone stinginess from last season. They ranked 11th in points allowed despite hemorrhaging the second-most passing yards in the league. Poised to face off against the Los Angeles Rams, Arizona Cardinals, and San Francisco 49ers six times, it's safe to say the defense will again be pushed against divisional foes.
With the only Seahawks' team betting odds skewing negatively, let's jump into some positive player props available below.
Seahawks MVP odds and player props
While individual awards may not be the pathway for Seahawks prop bettors to profit, we always have a handful of player props of interest. The Seahawks are a top-heavy team without much fear of young players usurping opportunities from their few foundational pieces. We can take advantage of that.
Metcalf and Tyler Lockett are the toughest players to predict because of the quarterback position. Neither Lock nor Geno Smith are starting-caliber quarterbacks. Barring an acquisition of Jimmy Garoppolo, the Seahawks' playmakers will rely on volume over efficiency for fantasy and prop plays.
MVP
Drew Lock 200-to-1
Offensive Rookie of the Year
Ken Walker III +1200
DK Metcalf regular-season receiving yards
Over/Under 900.5 (-115)
DK Metcalf regular-season receiving touchdowns
Over/Under 6.5 (-115)
Rashaad Penny regular-season rushing yards
Over/Under 800.5 (-115)
Jordyn Brooks most regular-season tackles
+800
We don't have the option of taking any quarterback-based prop bets until either Lock or Smith is announced as the starter. That's not a problem since those are junk lines anyways. Either could be benched at any given moment, and the only plays we'd consider on their lines is the under.
Interestingly, we have the Offensive Rookie of the Year option with Walker, but it's Rashaad Penny who has been listed with the rushing yards prop. Walker, listed as a backup on the depth chart, does not currently have a rushing line. Even if you're optimistic Walker will be good enough to overtake Penny and the veteran is traded, Walker would need to outperform more heralded rookies despite playing with the worst starting quarterback in the NFL.
With no viable MVP or individual award winner, we switch focus to the available prop plays. Penny's 800.5 rushing yard total is interesting since he totaled 749 yards on 6.3 yards per carry in only 10 games last year. Penny has never stayed healthy, though, so projecting close to a full slate is especially optimistic.
We're more bullish on picks for Metcalf and Brooks, as we'll explain below.
Seahawks 2022 picks
There are enough intriguing pieces on the Seahawks to see some upside on this team. Plug Garoppolo onto this roster, and they could threaten .500. But the dropoff from an average quarterback to Lock and Smith over 17 games is enormous.
Oddsmakers are underselling how bad Seattle will be this season. Giving us positive value to go under is fantastic for bettors. The Seahawks have to face the AFC West and NFC South for their out-of-division games, making for a tough schedule.
The winnable games appear to be against Atlanta, Detroit, New York Giants, Carolina, and New York Jets. None of those are guaranteed wins. Meanwhile, they'd still need to pull off an upset to go over 5.5 wins if they win each of those matchups.
The other team prop bet worth playing is for the Seahawks to finish fourth in the NFC West. We're not getting much value on this obvious play, but it's possible their divisional foes could win more games even with their backup quarterback. To get any return on what looks like an obvious outcome is nice.
Player props
As down as we are on the quarterback situation, Metcalf will still feast. Top receivers produce regardless of their passer. Even if touchdowns can be inconsistent, Lock and Smith have no choice but to give Metcalf opportunities because the Seahawks only have two quality pass catchers.
Wilson was willing to spread the ball around more than a bad quarterback will. This current combination won't be daring enough to force feed targets to lesser playmakers. Thus, look for Metcalf to extend his streak of double-digit touchdown receptions to three years.
I also like the under on Penny's rushing total. He's been a good back when healthy, boasting a 5.6-yard per carry average over his career. But he's also missed at least six games in each of the last three seasons and never eclipsed 2021's production.
Not only will Penny struggle more without Wilson, but he'll suffer from Walker's presence. My bold prediction is Seattle will hand the keys over to Walker sooner than later, and Penny may be traded by the deadline.
Finally, we have to get some action on Brooks. He's emerged as an impressive starter, totaling 184 combined tackles in 2021. He's in for a bigger share this year after Bobby Wagner and his 170 tackles relocated down the coastline to the Rams. We could see Brooks reach 200 tackles in his third season.
1u: Seahawks under 5.5 wins (+120)
1u: Metcalf over 6.5 receiving touchdowns (-115)
1u: Penny under 800.5 rushing yards (-115)
1u: Brooks leads NFL in tackles (+800)
2u: Seahawks to finish 4th in NFC West (-225)