Week 16 brings us a festive edition of NFL picks and predictions with two Christmas Day games to round out the festivities. Which teams will give their fan bases the ideal present this holiday season, and which franchises will be left looking to make amends heading into the new year? Let's examine the early Week 16 NFL odds and make our picks and predictions for each of the 16 games.
NFL picks and predictions Week 16 | NFL lines and odds
Another shocking week has left the NFL playoff picture in flux heading into Monday of Week 16. Will we finally see some clarity start to emerge in the NFL standings, or are we in for another week that leaves us questioning what we thought we knew? Let's take a look at how the sportsbooks see Week 16 shaping out and whether there might be some opportunity to make some bonus money this holiday season.
Let's take a look at the Week 16 picks, predictions, and NFL odds from DraftKings sportsbook as of 5:30 AM ET on December 20, starting with the games on Thursday and Saturday.
Thursday Night Football: San Francisco 49ers (-3.5) at Tennessee Titans
This is a tough matchup to judge between the Titans and 49ers. Tennessee shot themselves in the foot against the Steelers, while the 49ers handled their business nicely against the Falcons. The biggest concern for the 49ers is an East Coast trip on a short week.
However, the Titans continue not to look right. They are in something of a crisis mode. They could get A.J. Brown back, which would be a huge boost, but their offense is really struggling right now. Strange things can happen on Thursday Night Football, but the 49ers should be able to sneak out of this with a huge victory.
49ers vs. Titans Prediction: 49ers 24, Titans 20
Christmas Day: Cleveland Browns at Green Bay Packers (-7.5)
Who knows what the Browns will look like by Saturday. Hopefully, they will have most of their players back, but there is plenty of uncertainty at this stage. The Packers are coming off a game where they let a big lead slip late, and their defensive struggles recently make every game interesting.
The main issue is whether the Browns can muster enough offense to win. The Packers will likely get somewhere close to 30 points, so the Browns have to match that. The most points Cleveland has scored over the past month is 24 against the Ravens. Unless their offense sparks, it seems unlikely they can win. Nonetheless, the Packers' defensive woes mean the Browns could cover.
Browns vs. Packers Prediction: Packers 30, Browns 23
Christmas Night: Indianapolis Colts at Arizona Cardinals (-1.5)
This matchup sees two teams who are heading in different directions face off.
The Colts are coming off a huge win over one of their AFC rivals, while the Detroit Lions humiliated the Cardinals. The concern for the Cardinals is that they just allowed Craig Reynolds to run for 112 yards. Now, they have to deal with the prowess of Jonathan Taylor.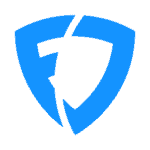 FanDuel Sportsbook
States: NY, AZ, PA, NJ, IA, IL, CO, IN, TN, VA, WV, MI
GET THE APP
NEW PLAYER BONUS
BET $5, WIN $150!


30-1 ODDS ON ANY GAME!
BET NOW
With the Cardinals having suffered four losses in their last seven, they are under a lot of pressure. Meanwhile, the Colts have won five of the last six and covered the spread in three of the last four. It does not seem quite right that the Cardinals are favorites — the upset looks to be in play.
Colts vs. Cardinals Prediction: Colts 26, Cardinals 23
Sunday, Week 16: Free NFL picks and predictions
Let's break down the bulk of the action: Sunday. Here are our Week 16 picks, predictions, and NFL odds for Sunday's games as of 5:30 AM ET on December 20.
New York Giants at Philadelphia Eagles (-10)
We really need to see what Jalen Hurts looks like on Tuesday to know how this game might go. If Hurts looks good, it should be tough for the Giants to stay close. Then again, we thought that a few weeks back when the Giants defeated them 13-7 and ended their two-game winning streak.
The Giants could field Daniel Jones, Mike Glennon, or Jake Fromm under center in Week 16. Judging what their offense will look like is extremely tough to do. The Eagles should win, but betting on them to cover the spread is dangerous.
Giants vs. Eagles Prediction: Eagles 20, Giants 16
Los Angeles Rams (-3) at Minnesota Vikings
The Rams might have figured out their problems at the perfect time. After losing three straight, they have averaged 33.5 points per game in the last two weeks. Amazingly, they still have a chance to go and get the No. 1 seed in the NFC.
The Vikings are not in must-win territory because of the state of the NFC. However, they need to beat either the Rams or the Packers in the next two weeks. This team will give it their all, but their defense is a major concern, having allowed 30.5 points per game in the last four weeks. This could be a high-scoring game, so give me the Rams' offense to prevail over the Vikings.
Rams vs. Vikings Prediction: Rams 33, Vikings 30
Buffalo Bills at New England Patriots (-2.5)
These two teams have become almost impossible to judge, but the key is the run game on both sides. The Bills have now allowed over 100 rushing yards in four of the last five games, and the Patriots will look to exploit them again.
Meanwhile, expect the Patriots to invite the Bills to try and run on them. Buffalo gave the ball to Devin Singletary more in Week 15, but will they be willing to keep riding him?
New England has rarely played two bad games in a row this season, while Buffalo has been extremely inconsistent.
Bills vs. Patriots Prediction: Patriots 23, Bills 22
Tampa Bay Buccaneers (-13) at Carolina Panthers
An angry Tom Brady and the Buccaneers will march into Carolina looking to put things right after their offense was humiliated at the hands of the Saints. It will be key to see the severity of the injuries to Mike Evans, Chris Godwin, and Leonard Fournette. If those three are absent or limited, Tampa Bay might not look right again.
The problem for the Panthers is that you simply cannot trust their offense. This feels like a defensive struggle where the Buccaneers' stars on that side make the difference. Tampa Bay feels likely to win, but covering nearly two touchdowns with their best weapons injured might be tough.
Buccaneers vs. Panthers Prediction: Buccaneers 20, Panthers 13
Jacksonville Jaguars at New York Jets (-2.5)
This game has huge implications for the 2022 NFL Draft order. The Jaguars currently hold the first overall selection, but a victory here could see them lose that spot. Meanwhile, the Jets could end up with the first overall pick if both the Lions and Jaguars win one more. For that reason, this game will be intriguing, but betting on the outcome might not make a lot of sense.
If you twisted my arm, I'd take the Jets, just because they looked competent against the Dolphins' defense, which is good. However, the Jets' defense has had its problems. The Jaguars could exploit them.
Jaguars vs. Jets Prediction: Jets 21, Jaguars 20
Detroit Lions at Atlanta Falcons (-4.5)
This game has surprisingly big implications for both the playoff picture and draft order. The Falcons essentially need to win if they are to stay alive in the playoff race. Meanwhile, a loss would be good for the Lions in terms of their draft positioning. However, in terms of setting the tone, a win is far more important.
This is another one where logic says to take the Falcons, but betting on the game might not be wise. Detroit has won two of their last three and could easily spring the upset. The problem is we don't know which Lions team we will get week-to-week.
Lions vs. Falcons Prediction: Falcons 20, Lions 17
Los Angeles Chargers (-10.5) at Houston Texans
It is now crunch time for the Chargers in their playoff push. They can afford maybe one more loss. Essentially, they need to win out here to ensure a playoff spot. The Texans have not provided much competition for the better teams this season, and the Chargers should be more than capable of brushing past them.
Chargers vs. Texans Prediction: Chargers 27, Texans 17
Baltimore Ravens at Cincinnati Bengals (-2.5)
In a division that looks set to go all the way to Week 18, this game could be paramount.
The Bengals have the chance to go 4-1 in the division with the head-to-head tiebreaker over both the Ravens and Steelers. They have been a tough offense to judge and have not always looked fluid in the last three weeks.
Baltimore's offense has also been head-scratching. Furthermore, we don't know who will be playing QB. Tyler Huntley has put up a spirited performance for them as a replacement, but can he do it against the Bengals? With all of the Ravens' injuries, especially on defense, the Bengals should win. Still, this game could come with plenty of twists and turns.
Ravens vs. Bengals Prediction: Bengals 27, Ravens 21
Chicago Bears at Seattle Seahawks (-7)
We have not seen either of these teams in Week 15, but we should know what they bring at this point. The true "unknown" is Justin Fields, who has mixed performances as a starter this year. The Seahawks are rightly favored at home, and their offense has come to life in the past few weeks. A 7-point win feels about right for the Seahawks in this one.
Bears vs. Seahawks Prediction: Seahawks 27, Bears 20
Pittsburgh Steelers at Kansas City Chiefs (-10)
The way the Steelers have battled this season, they could give themselves a shot at the upset. However, the Chiefs have simply been too good on both sides of the ball in recent weeks. You can never completely write the Steelers off, but it would be a tremendous shock if they keep this any closer than 7-10 points.
Steelers vs. Chiefs Prediction: Chiefs 27, Steelers 19
Denver Broncos at Las Vegas Raiders (-1.5)
The injury to Teddy Bridgewater gives this game a different complexion. Drew Lock dramatically increases the Broncos' ceiling in terms of offense, but it also makes them a much riskier proposition. This game has tremendously wide potential outcomes making it tough to judge. The lean is to the veteran leadership of Derek Carr at home, but this is a tough game to bet on this week.
Broncos vs. Raiders Prediction: Raiders 24, Broncos 21
Sunday Night Football: Washington Football Team at Dallas Cowboys (-10)
The Cowboys have not been convincing recently, but they arguably do not have to be to defeat Washington this week. It was all looking comfortable for Dallas in these two teams' previous matchup — until they fell apart a little later on.
Unless the Cowboys give this game away, they should win by around two scores. Betting the spread on this game is tough because there is every chance that Washington scores late for the backdoor cover. This game feels like an ideal candidate to be included in a 6-point Week 16 teaser.
Washington vs. Cowboys Prediction: Cowboys 26, Washington 20
Monday Night Football: Week 16 picks and predictions
Let's look at the current odds for the game and make our final pick and prediction for Week 16 of the 2021 NFL season.
Miami Dolphins at New Orleans Saints (-3)
This Monday Night Football matchup has become huge for both teams. Neither team can afford to lose as they push for a playoff spot. Both will look to their defense to be the difference-maker. The way the Dolphins' defense struggled at times against the Jets is a concern, and will they be able to handle the mobility of Taysom Hill?
The Saints' defense just shut down Tom Brady. New Orleans should be able to restrict this Tua Tagovailoa-led offense. I have a hard time trusting either of these teams in Week 16, but I lean towards the Dolphins, who are just finding ways to win right now.
Dolphins vs. Saints Prediction: Dolphins 21, Saints 20