Where does the 2021 NFL MVP race stand as we approach Week 16 of the 2021 NFL season? Let's break down the current NFL odds for the MVP award as Packers quarterback Aaron Rodgers ties an important record, Buccaneers QB Tom Brady has a historically bad day, and Colts running back Jonathan Taylor upends the AFC playoff race.
NFL MVP race heading into Week 16
+125 | QB Aaron Rodgers
+175 | QB Tom Brady
+1000 | QB Matthew Stafford
+1000 | RB Jonathan Taylor
+1000 | QB Patrick Mahomes
+1600 | QB Josh Allen
+2500 | QB Justin Herbert
+4000 | WR Cooper Kupp
+4000 | QB Dak Prescott
+4000 | QB Kyler Murray
Is Aaron Rodgers playing better than ever?
Sunday evening was vintage A-Rod. He completed 23 of 31 passes for 268 yards, 3 touchdowns, 0 interceptions, and tied a cherished Green Bay record. Rodgers' 442 career touchdown passes equal the number that Brett Favre threw in a Packers uniform — a record that Rodgers should break in Green Bay's Christmas Day home game against the Browns.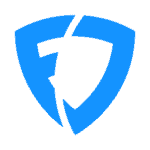 FanDuel Sportsbook
States: NY, AZ, PA, NJ, IA, IL, CO, IN, TN, VA, WV, MI
GET THE APP
NEW PLAYER BONUS
BET $5, WIN $150!


30-1 ODDS ON ANY GAME!
BET NOW
As a result, Rodgers is now the slight favorite to win his fourth MVP Award — which would be one more than Favre collected during his Hall of Fame career. Rodgers would also become just the fifth player ever to win the award in back-to-back seasons, joining Favre, Peyton Manning, Joe Montana, and Jim Brown.
Rodgers compares 2020 season to 2021
"It's tough because this year is so different," Rodgers said Sunday when asked to compare 2021 to 2020. "It's hard to compare year to year. I feel like I'm playing better in many respects. Obviously, numbers-wise, the biggest difference, I think, in the amount of touchdowns is probably red-zone efficiency. Last year, we were at 80% and had a ton of touchdowns in the red zone. This year, I think we're hovering in the mid-50s. I think that's where some of the numbers maybe don't look as comparable, but I feel that my movement in the pocket, my feel, my timing …
"Tonight, there were a couple throws I was proud of," he added. "There aren't many games where you make a throw, and you kind of are really smiling on the inside because it makes you feel good. But I threw a ball to Marquez [Valdes-Scantling] in the first play of the two-minute [drill], and it was kind of harnessing back to the feeling I had years ago, as far as my footwork, my timing, and my ball placement. I've still made those plays this year, but those are the fun ones. Those are the ones that you feel really, really good about."
Tom Brady's no good, very bad night
Prime-time games are showcase games. They showcase the good. And they showcase the bad. Brady has had very few of the latter. Sunday against the New Orleans Saints was the rare exception.
Brady was shut out for the first time in 15 years — and just the third time ever in a very damaging Sunday Night Football loss. He turned the ball over twice and completed just 26 of 48 passes for 214 yards in one of his worst games of the last decade. Brady now trails Rodgers in 2021 win-loss record (11-3 to 10-4), passer rating (110.4 to 100.4), and QBR (66.9 to 64.0).
Colts RB Jonathan Taylor's torrid pace puts him right in the 2021 NFL MVP race
A running back has not won the MVP Award since Adrian Peterson did so in 2012. A non-quarterback has been named the league's Most Valuable Player just three times this century. So the odds are certainly against Jonathan Taylor. But he's doing everything in his power to buck tradition. He had another monster game in Week 15 and did so on national television.
In the Colts' 27-17 victory over the Patriots, Taylor went for another 170 yards on 29 carries and put the game away with a 67-yard scoring jaunt just before the two-minute warning. Taylor now is more than 400 rushing yards clear of the field and his 19 touchdowns are the most of any non-quarterback.
Listen to the PFN Dolphins Podcast
Listen to the PFN Dolphins Podcast! Click the embedded player below to listen, or you can find the PFN Dolphins Podcast on iTunes, Spotify, and all major podcast platforms.  Be sure to subscribe and leave us a five-star review! Rather watch instead? Check out the PFN Dolphins Podcast on our NFL YouTube channel.