The modern fantasy football game comes with far more variations than most of us can even keep track of. There is no stopping the innovation of fantasy managers. New formats and new challenges are constantly popping up, and one such format is Superflex TE premium.
These leagues have seen a solid rise in popularity over the past few years. For those new to this format or looking to add a new wrinkle to their upcoming leagues, how does a Superflex TE premium format differ from a traditional league? And how should this impact the value on draft day for both styles?
Get a trade offer in your dynasty or redraft league? Not sure who to start or sit this week? Leverage PFN's FREE fantasy tools — the Fantasy Football Trade Analyzer and Calculator and Start/Sit Optimizer! Put the finishing touch on your A+ draft with 1 of our 425+ fantasy football team names.
What Is a Superflex TE Premium League?
For most of you, even if you haven't played in this format, you know what these terms mean. But for those who don't, here's a quick primer.
A Superflex league is a league where in addition to the usual Flex spot(s) in starting lineups, there is a Superflex spot, which allows fantasy managers to start a quarterback in it. Essentially, it's a 2QB league, but since there are only 32 QBs available to start, the Superflex position allows any other position to be started there as well, preventing fantasy managers from ever having to take a zero because they don't have a second QB to start.
As you undoubtedly gathered, TE premium has to do with tight end scoring. In a typical PPR league, every reception is worth one point (or half-point in a half-PPR league). TE premium seeks to increase the value of tight ends by giving that position specifically a bonus for a reception. In TE premium formats, a tight end may receive an extra half or full point per reception on top of the basic scoring system.
The Superflex position drastically increases the value of quarterbacks. The TE premium aspect bumps up the value of tight ends. Given the prevalence of the late-round QB strategy, Superflex rose in popularity because quarterback is the most important position in football — if not all of sports — but was an afterthought in fantasy because of how replaceable it was.
The most irreplaceable real-life position was the most replaceable in fantasy. It didn't make sense. So, Superflex was born.
Obviously, the tight end position is not as important as the quarterback position. Nevertheless, it's a starting position in almost all fantasy football leagues, so it should matter.
TE premium seeks to combat the prevalence of just punting the tight end position, not taking one until the very end of drafts. It is designed to give fantasy managers added incentive to take some of the middle-round tight ends.
How Does the Superflex Position Increase QB Fantasy Value?
There are many out there who will swear by Superflex leagues, calling it the only real way to play. I do not participate in many Superflex leagues because I believe it's an overcorrection. I admire the goal, but Superflex actually serves to highlight how difficult it is to achieve true positional balance in fantasy football.
The winds of change are upon us in traditional 1QB leagues, with quarterback values at their highest point since the great QB boom of 2011 produced inflated 2012 ADPs. However, the contrast between QB value across league formats remains stark.
In 1QB leagues, the "big three" of Patrick Mahomes, Josh Allen, and Jalen Hurts will still go within the first three rounds. In Rounds 4 and 5, you'll likely see Joe Burrow, Lamar Jackson, Justin Herbert, and Justin Fields selected. Trevor Lawrence is usually gone by the end of Round 6. Then, the rest of the low-end starters are scattered throughout the subsequent 5-6 rounds.
In Superflex leagues, at least 15 quarterbacks will be selected in the first two rounds, with more than half going in Round 1. The position instantly goes from undervalued to more important than anything else.
When I draft Superflex teams, I want to start QB-QB every single time. Of course, draft slot matters. Sometimes, it's just not possible. But if it is, I'm doing it. That's how valuable QBs are in Superflex.
Looking at 2022, it's easy to see how quarterback value matters so much. Russell Wilson was, by all accounts, terrible last year. He was dropped by midseason in most 1QB leagues. Given that he averaged 15.1 ppg and finished as the QB17, I'd say fantasy managers made the right move.
Yet, in terms of overall fantasy scoring, compared to every position, Wilson was a top-40 player. He outscored high-end starters like Tee Higgins, DeVonta Smith, and Rhamondre Stevenson. A well below-average starter in 1QB leagues suddenly becomes an advantage as your QB2 in Superflex leagues.
How Does the TE Premium Aspect Increase TE Fantasy Value?
While the Superflex position adds a QB to the starting lineup, it doesn't change the way quarterbacks accumulate fantasy points — TE premium does.
Historically, the tight end position hasn't really changed much. Whether it's Tony Gonzalez, Antonio Gates, Rob Gronkowski, Jimmy Graham, or Travis Kelce, there are usually one or two elite tight ends worth early-round selections, and the rest are just bad values.
Of course, a middle-round TE breaks through here and there. There's usually at least one every year. But they're near impossible to predict. The only sure things are the elites and the replaceability of the late-round guys.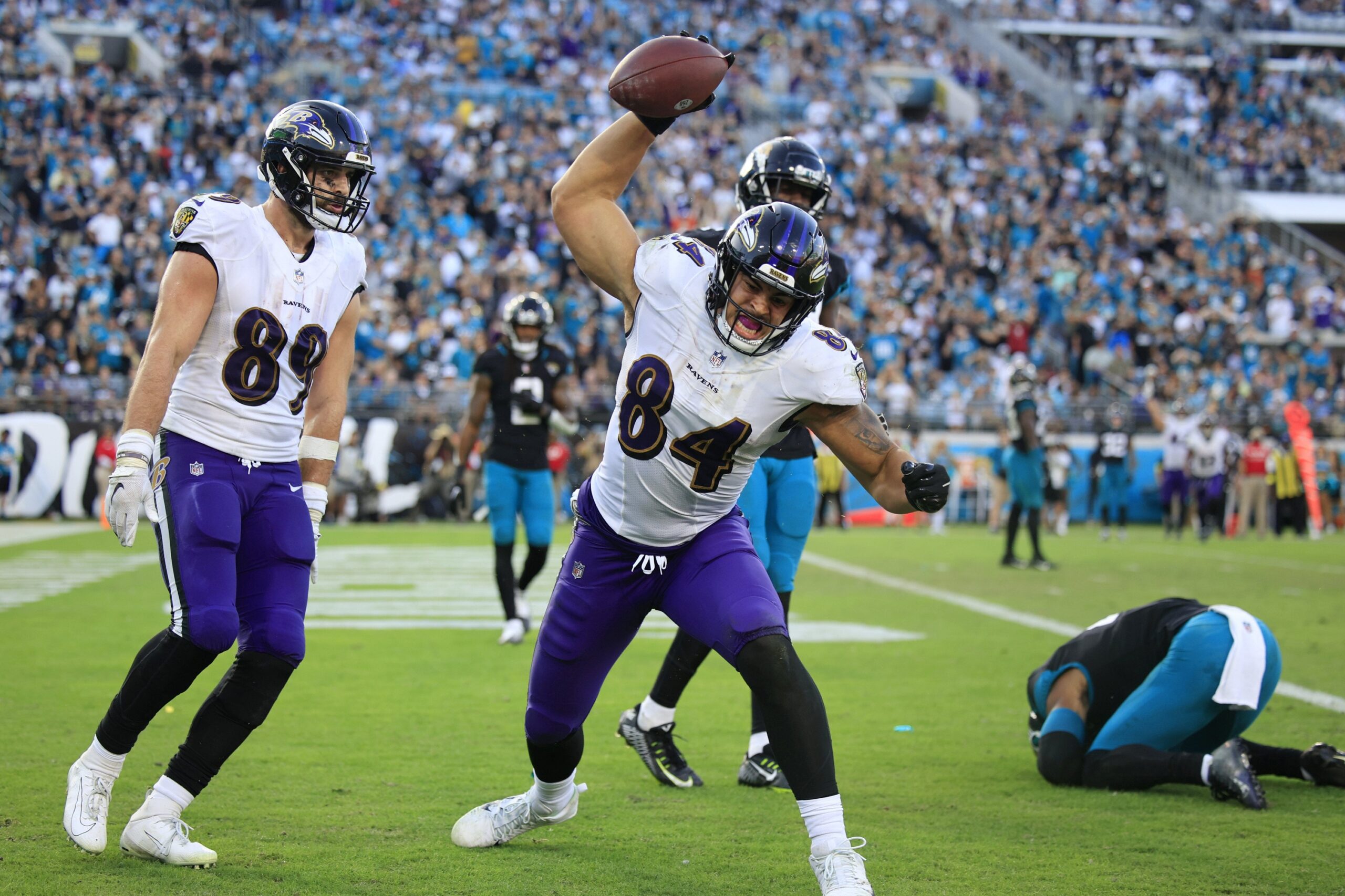 Most tight ends don't even average as many fantasy points as a WR3. To combat that, TE premium attempts to increase fantasy scoring, making tight ends more valuable.
Last season, just eight tight ends averaged over 10 points per game. By way of comparison, the threshold for WR3 production was about 11.5. Just six tight ends reached that threshold.
If you were to increase TE scoring to 1.5 PPR, a whopping 17 tight ends would've reached 10 ppg. It makes far more tight ends worth rostering and increases the value of middle-round players at the position.
The primary criticism against TE premium is it actually widens the gap between the elites and everyone else. For example, the biggest edge in fantasy football last season was Travis Kelce, who averaged 5.2 points per game more than the TE2. In TE premium, Kelce would've averaged 21.8 ppg, increasing his edge over the TE2 to 6.4 ppg.
It goes to show the difficulties in achieving scoring balance in fantasy football. There's no way to make the lower tight ends more valuable without also increasing the value of the guys who are already elite.
Drafting in a Superflex TE Premium League
As I mentioned above, I want to double-tap QB in every Superflex league. If this isn't possible, I'm still trying to get my second quarterback by the end of the fifth round at the absolute latest. Few things are absolute in fantasy drafts, but under no circumstances will I ever leave the first two rounds without at least one quarterback.
The biggest adjustment fantasy managers have to make in Superflex is looking down at the caliber of players available in Rounds 3 and 4. You're going to see players that your brain associates with the first two rounds. It will be very tempting to draft them.
I've always found it difficult to pass on elite RBs and WRs in favor of seemingly mediocre quarterbacks. The notion of drafting Daniel Jones ahead of Derrick Henry probably feels dirty, but in Superflex, it's necessary and possibly correct due to positional values.
If you're new to Superflex, I implore you to mock. During mock drafts, intentionally avoid taking your second QB early a few times. See how it plays out. Perhaps you don't mind having a weak QB2 if you can obtain a big enough edge at WR and RB. It certainly can work out.
The challenge you will find is that there will only be a couple of viable QB2s, which you will need to snatch up at the right spot. Knowing when that is will always be difficult. In some drafts, you will easily be able to grab one in the fifth or sixth round. In others, you may pass in the fifth and see all of them fly off the board before your next pick.
My guess is you will find that the QB disadvantage is too much to overcome. It's a good way to teach yourself the value of going QB early in Superflex.
Always Draft at Least 3 Quarterbacks
In 12-team formats, it's not possible for every team to walk away with three starting quarterbacks. Even if we assume no team drafts more than three quarterbacks (which you shouldn't), that leaves at least four teams that will only have two.
Of course, you can and should be willing to draft backups that are likely to make starts during the season. But even if those guys become starters, that means other guys are losing their jobs for whatever reason. Someone is going to only have two starting quarterbacks. Don't let that be you.
Tight Ends Increase in Value, But Not to the Extent of QBs
Unlike the QB position, where you are literally starting an extra one, even in TE premium, you're still only starting one tight end. Given that the increase in TE value is across the board, the value proposition doesn't change much.
TE premium will prop up the elite tight ends to go higher because of the value they provide. However, if you wait on tight end, the biggest change will be it might be more worth it to take a TE over a WR4 because the premium aspect will make tight ends more valuable than some replacement-level wide receivers.
On average, you're probably looking at a 1-2 round increase among the middle-to-later-round tight ends. For the guys that go after Kelce and Mark Andrews, they end up being more worth it than the medley of WR2s and WR3s that typically go ahead of them. But otherwise, if you wait on tight end, you're still waiting.
Given the limited nature of startable positions, there's only so much you can do to try and equalize value. Ultimately, some positions will always be more valuable than others, and that's okay.
The key is to understand your league's settings and how they impact the way you should draft. Once you master that, you're on the path to being a very successful fantasy manager.
Listen to the PFN Fantasy Podcast
Listen to the PFN Fantasy Podcast! Click the embedded player below to listen, or you can find the PFN Fantasy Podcast on iTunes, Spotify, and all major podcast platforms.  Be sure to subscribe and leave us a five-star review! Rather watch instead? Check out the PFN Fantasy Podcast on our Fantasy YouTube channel.