If you've ever played fantasy football before, this article is probably not for you. However, this game is constantly growing, with new managers entering the fold every year. Everyone has to start somewhere. Even the most seasoned fantasy gamers were once playing their first season.
If you're new to the game, you're going to encounter dozens of terms and abbreviations you've probably never seen before. It may seem a bit overwhelming. That's where we come in. Allow this to be your one-stop shop for everything you need to know about fantasy football terminology.
Did you get a trade offer in your dynasty or redraft league? Not sure what to do? Make championship-winning decisions with PFN's FREE Fantasy Football Trade Analyzer and Calculator!
What Are Some Common Fantasy Football Abbreviations?
Even if I sat here for hours, there's no way I could cover every conceivable term and abbreviation you might encounter when playing fantasy football. The goal here is to help educate you on the most prevalent abbreviations across all fantasy platforms.
aDOT
aDOT stands for average depth of target. This term refers to how far a ball travels in the air past the line of scrimmage before it reaches its intended target.
ADP
ADP is one of the most important terms in fantasy football. It's probably the term you will hear the most in the months of July and August.
ADP stands for average draft position, which is the average spot at which a player is selected in fantasy drafts. ADP can be relative to a specific fantasy platform (i.e., Yahoo, Sleeper, ESPN, etc.) or across multiple platforms.
BN
BN is short for bench. You will most commonly see this when looking at the players below your starting roster on your team page.
FAAB or FAB
FAAB stands for Free Agent Acquisition Budget. Yahoo has opted to remove an "A" and go with FAB, which stands for Free Agent Budget. Either way, we're talking about the same thing.
FAAB is the designated amount of virtual dollars that a manager is allotted to spend on waiver wire players throughout the season. FAAB or FAB waivers is a blind-bidding system where each week, when waivers clear (typically Wednesday morning), the platform awards the players to the teams according to who bid the most.
IDP
IDP stands for Individual Defensive Player. In most fantasy leagues, the focus is entirely on offensive players. Defense is represented in the form of Team Defense as a starting roster spot. However, some leagues opt to include actual defensive players. Those leagues are known as IDP leagues.
IR
Much like the NFL, IR stands for injured reserve. In the NFL, these are players that are out for at least four weeks, as per the newest set of rules.
In fantasy football, the IR spot represents a spot where you can place players listed as Out, IR, or PUP, and they won't count against your total roster size. This enables you to pick up a replacement player without having to drop anyone, assuming you haven't maxed out your IR spot limits.
PPD
PPD stands for postponed. You will only see this next to a player's name when his game is postponed. There is a 99.9% chance you never see this designation unless you play fantasy baseball.
PPR
PPR stands for point per reception. This is a specific scoring format where players receive a point for catching passes.
PUP
PUP stands for Physically Unable to Perform. You will see this term a lot when NFL training camps begin in late July. Training camp PUP doesn't actually matter for fantasy football, but if a player remains on the PUP list to start the regular season, he cannot play for at least the first six weeks.
RZ
RZ stands for red zone. You may see this on NFL game trackers, indicating a team has the ball inside their opponent's 20-yard line.
YPC
YPC stands for yards per carry. This represents the average number of yards a player accumulates each time he carries the ball.
YPR
YPR stands for yards per reception. This represents the average number of yards a player accumulates each time he catches the ball.
Fantasy Football Positions
As with the NFL, fantasy football follows the same positional naming in most cases.
D/ST: Team Defense/Special Teams. This represents all of the production from a team's defense and special teams. It does not include kicker scoring, as that is a separate position.
DEF: An alternate abbreviation for D/ST.
K: Kicker
QB: Quarterback
RB: Running Back
TE: Tight End
WR: Wide Receiver
Flex: Any RB, WR, or TE
W/T: Wide Receiver or Tight End
W/R: Wide Receiver or Running Back
Q/W/R/T: Superflex, or, any QB, WR, RB, or TE
For those of you in an IDP league, you may find the following abbreviations more prevalent.
CB: Cornerback
DB: Defensive Back
DE: Defensive End
DL: Defensive Lineman
DT: Defensive Tackle
FS: Free Safety
LB: Linebacker
MLB: Middle Linebacker
OLB: Outside Linebacker
S: Safety
SS: Strong Safety
What Are Some of the Most Popular Fantasy Football Formats?
The fantasy community consists of some of the most creative individuals on the planet. They never cease to amaze in the new and innovative variations of this game they are able to come up with. Here are some of the common terms used to describe various fantasy football formats.
All-Play
In most fantasy leagues, each team has one matchup against one opponent each week. In All-Play, every team plays every other team every week. So, if you're in a typical 12-team league, that means you have 11 matchups each week. The highest-scoring team would go 11-0, and the lowest-scoring team would go 0-11.
Autopick Draft
An autopick draft is a form of drafting where managers do not make any picks for their rosters. Instead, your league provider automatically drafts each team for the league. Fantasy managers can preset their rankings to help guide the autodraft algorithm.
Auction
The most common draft format remains snake, but auction has been growing in popularity over the years. In an auction draft, fantasy managers select players via a nomination and bidding system. One by one, teams go in order nominating players. Every team will have the opportunity to bid on that player. As with any auction, the highest bidder wins.
Best Ball
Best Ball refers to a fantasy-league format where managers draft their teams and never have to actually set their lineups during the season. On fantasy platforms like Underdog Fantasy, once you draft your team, that's it — there is no further action to be taken.
Each week, the platform automatically starts your highest-scoring players. Whichever team has the most points after 17 weeks wins.
Devy
Devy is short for Developmental. This is a very advanced format of fantasy football where you really need to know your stuff. Devy leagues consist of drafting not only a full roster of NFL players but a full roster of college players.
As those players enter the NFL, they join your NFL roster. It's an extremely challenging format but can be incredibly rewarding when you pinpoint that college freshman who goes on to be the next great NFL superstar.
DFS
DFS stands for Daily Fantasy Sports. DraftKings and FanDuel are the two most popular platforms for DFS, but contests exist on a whole host of platforms, including Underdog. Daily fantasy leagues are fantasy football contests limited to just one week, one day, or sometimes even one game of the NFL season.
There are numerous ways to play DFS. Formats vary from drafting rosters via snake draft to building a lineup based on a salary cap. The nature of the contest will impact strategy, but the goal is always to score as many points as possible.
Dynasty
Dynasty fantasy football is a format where you do not draft a new team each season. Instead, you have one initial startup draft, and then you keep as many players as you want on your roster for as long as you want (or until they're out of the NFL).
The annual draft will consist only of rookies. This type of fantasy league is designed to emulate being an NFL general manager as best as possible.
Empire
An Empire league places a fun little wrinkle on dynasty fantasy football. One of the pitfalls of dynasty leagues is that the ultimate goal is to completely dominate. Well, that's no fun for the other 11 teams. So, in an Empire league, half the pot goes to the year's winners, with the other half set aside in a rolling Emperor pot.
The Emperor pot does not pay out until someone wins consecutive championships. Once that happens, that manager takes both pots, and the league either disbands or undergoes a hard reset (which is simply restarting from scratch).
Guillotine
Guillotine leagues are one of the newer fantasy formats. This type of league is NOT a traditional head-to-head setup. Instead, each manager has one goal every week — don't come in last.
Each week, the lowest-scoring team is eliminated from the league. Unfortunately, that means someone only gets to play for one week. That team's entire roster becomes part of the following week's waiver pool. At the end of the season, the last team remaining is the champion.
Head-to-Head
Head-to-head leagues are the most common league format. Each week, teams will have one opponent. The goal is to score more points than the team you match up against to secure a victory.
Keeper
Keeper refers to a player you retain on your roster from one year to the next. Keeper leagues, as they are called, fall in between redraft and dynasty.
Managers can keep a designated number of players from one year to the next. Prior to the draft, you would declare the keeper(s) and then enter the draft with these players already on your roster from the previous season.
Linear Draft
You probably won't encounter a linear draft unless you play in a dynasty league. Linear drafts are conducted like the NFL Draft. They do not snake. Teams select 1-12 and then 1-12 again, rather than 12-1, as would occur in a snake draft.
Offline Draft
Offline drafts occur when your league chooses to conduct its draft without using the fantasy platform's online software. This is how everyone drafted in the before times (read: before the internet), or so I'm told. After an offline draft, your commissioner must manually input each team's roster onto the platform you are using to host your league.
Online Draft
An online fantasy draft is conducted on the fantasy platform itself. This is the easiest and, by far, the most common method of drafting. Everyone signs into the draft room at a designated date and time to draft their teams.
Redraft
Forever the most popular version of fantasy football, redraft probably refers to the league format you're playing or at least one of them. Redraft leagues treat each season as an entirely new year with no connection to the previous one. Managers draft new teams each year.
Rookie Draft
Rookie drafts are an integral part of dynasty leagues. After the initial "startup" draft, each successive year's draft consists of only rookies. This draft is typically linear and known as the dynasty rookie draft.
Snake Draft
This is the most common form of drafting. In a snake draft, the order in which teams pick players reverses each round. For example, in Round 1, the order is 1-12, and in Round 2, the order is 12-1.
Third-Round Reversal (3RR)
This drafting style is starting to gain popularity to balance out the value of each draft slot. Statistically, the earlier you pick in a snake draft, the more likely you are to have a dominant team.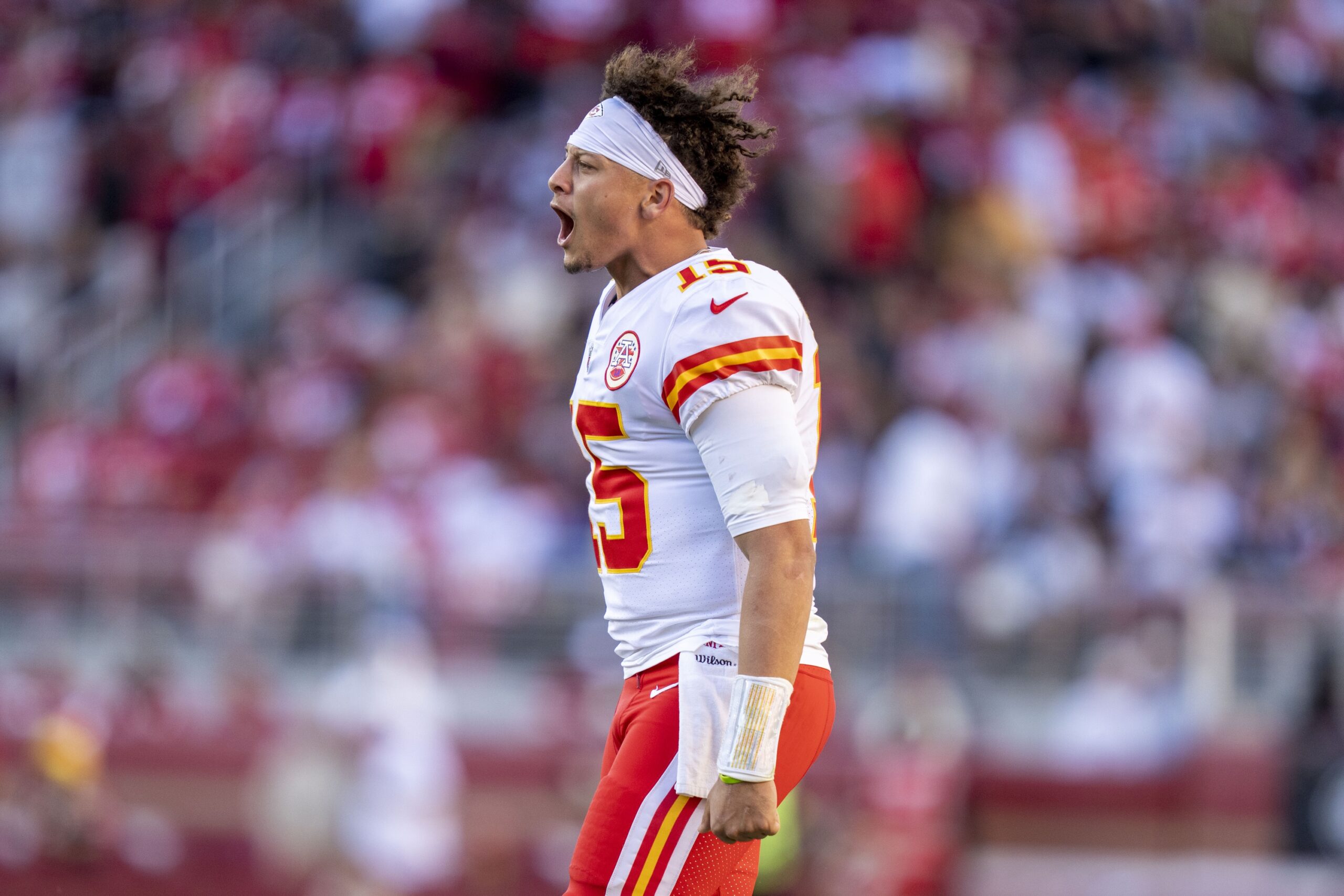 Third-round reversal means the order in which your draft snakes reverses in the third round. Rounds 1 and 2 proceed as normal, with Round 1 going 1-12 and Round 2 going 12-1. However, Round 3 once again goes 12-1, with Round 4 then going 1-12, and so on.
2QB/Superflex
Two-quarterback leagues require teams to start two quarterbacks every week. Superflex is similar and more common because it accounts for the fact that there are only 32 starting quarterbacks in the NFL. It allows fantasy managers to start quarterbacks, running backs, wide receivers, or tight ends in the Superflex spot.
Common Fantasy Football Scoring Formats
There are far too many variations on scoring to mention here. So, we will focus on the most common scoring formats you will experience.
Full-PPR
As indicated above, PPR stands for point per reception. In full-PPR scoring formats, each reception is worth 1.0 points.
Half-PPR
In half-PPR scoring formats, each reception is worth 0.5 points.
Non-PPR
In non-PPR scoring formats, no points are awarded for a reception. You may also see this format referred to as "standard."
This is an antiquated term based on this scoring format having been the standard for a very long time, mostly in the pre-internet days. It has not been the standard scoring format for several years now, but if you see someone use it, know that they probably mean non-PPR.
TE Premium
TE Premium refers to a scoring format where tight ends score more points for the same actions as compared to other pass catchers. An example of a TE Premium league is awarding tight ends an extra 0.5 points per reception on top of whatever all pass catchers receive.
Tiered PPR
Tiered PPR adjusts the number of points awarded for a reception based on the length of that reception. For example, a reception that doesn't gain any yards might not receive any points, but a 10-yard reception might receive 0.5 points, while a 20-yard reception would receive a full 1.0 points.
General Fantasy Football Terms
If you're reading fantasy football articles or listening to podcasts, you will undoubtedly hear many of these terms. It's important to know what they mean.
Boom-or-Bust
This term references a type of player who is very volatile on a weekly basis. A boom-or-bust player has a wide range of scoring outcomes each week.
Breakout
This term typically refers to a player who has been in the league for more than a year and has yet to really put together a strong season. He is someone with a chance to perform significantly better than he did the previous season.
Bust
This is the opposite of a breakout. A bust is a player who is at risk of scoring significantly fewer fantasy points than he would be expected to based on where he is being selected in fantasy drafts.
Ceiling
This refers to the best possible season a player can reasonably produce.
Commissioner
This is the person who runs your league. The commissioner is tasked with all the behind-the-scenes work that goes into making your fantasy league happen. It is the job of the commissioner to create the league, schedule the draft, enforce all the rules, and arbitrate any issues that may arise during the season.
Consistency
Much like the name suggests, this term refers to a player's ability to produce results fantasy managers can rely on. A consistent player is the opposite of a boom-or-bust player in that his fantasy scoring is more stable from week to week.
Drop
This is the act of removing a player from your roster. When you drop a player, he will hit the waiver wire and be eligible to be claimed by any team in the league. You may also hear a player referred to as a "drop." That means he is someone that person feels should be cut from rosters.
Flex
This is a spot in your starting lineup where you can start more than one NFL position. Absent any qualifiers, a Flex will allow you to start a running back, wide receiver, or tight end. As you may have deduced, the term was derived from the word "Flexible."
Floor
This represents the worst realistic season that a player can have. The floor is the opposite of the ceiling.
Free Agent
In the NFL, a free agent is a player that is not currently signed to an NFL roster. Based on that, I'm sure you can figure out what it means for fantasy football — any player that has cleared waivers and is not on any manager's roster. A free agent is free to be added to any team at any point, subject to your league's waiver wire rules.
Game-Time Decision
This refers to a player whose game status is truly up in the air. When a coach labels a player as a game-time decision, in most cases, fantasy managers will not know if he is going to play until inactives are announced 90 minutes before kickoff.
Handcuff
This term is used to refer to backup running backs behind established starters. A handcuff running back is one that has no real value at the time but stands to benefit should the starter get hurt.
Injury Report
NFL teams are required to provide daily injury reports for their practice sessions held four days, three days, and two days prior to their game. These reports list player injuries and statuses for the upcoming games.
Mock Draft
This refers to a fantasy football draft that is not for an actual league. It's purely practice. You can conduct mock drafts with other people or against the computer to test out different strategies and ideas. Fantasy managers participate in mock drafts to help prepare for the real thing.
Reach
You will hear this term when someone in a fantasy draft selects a player significantly ahead of their ADP. For example, if a player has a Round 8 ADP and you draft him in Round 5, that would be considered a reach.
Sleeper
Traditionally, this term would be describing a player not many other fantasy managers might be aware of. He's a guy flying under the radar. In modern fantasy football, with the prevalence of information out there, pretty much everyone knows who every player is.
Nowadays, a sleeper is typically just a player going later in fantasy drafts that has the potential to significantly outproduce his ADP.
Spot-Starter
This term refers to a player you pick up off the waiver wire for the purpose of making one singular start the upcoming week. That doesn't preclude you from hanging onto this player for longer if he does well, though.
Stack or Stacking
Stacking is a fantasy football strategy whereby you draft a quarterback and pass catchers on the same NFL team. That would make a stack the combination of QB and WR or TE from the same NFL team.
The most common form of a stack is drafting a quarterback and one of his wide receivers. The benefit of stacking is essentially getting double the points every time your pass catcher does something productive.
Stream or Streaming
This refers to the strategy of rotating players from the waiver wire for a particular position. Instead of having one set starter, you pick up a new one each week based on matchups. Streaming most commonly occurs with kickers and defenses, but it can apply to any position.
Taxi Squad
This term refers to a specific set of players in certain dynasty leagues. Taxi squads usually consist of rookies. It's an area of your roster where the players will not count against your total roster spots. A taxi squad is akin to an NFL practice squad.
VBD
VBD is short for value-based drafting. It's a strategy that assigns a value to every player by comparing that player's fantasy points to the fantasy points of a baseline player at the same position.
Waiver Wire
The waiver wire is the pool of NFL players currently not on any roster in your fantasy league. These players can be added to your roster each week.
Listen to the PFN Fantasy Podcast
Listen to the PFN Fantasy Podcast! Click the embedded player below to listen, or you can find the PFN Fantasy Podcast on iTunes, Spotify, and all major podcast platforms.  Be sure to subscribe and leave us a five-star review! Rather watch instead? Check out the PFN Fantasy Podcast on our Fantasy YouTube channel.