Fantasy football managers need every last bit of information that they can get nowadays in order to be able to get the advantage they need over the rest of their league. With everyone being able to find fantasy football content all over the internet, anything that can give you an advantage is welcome!
With that in mind, we've compiled a list of the latest injury news on the key players that you need to know about going into the biggest fantasy football draft weekend of the year.
Let's find out what this information means for us from a fantasy standpoint heading into 2023.
Behind in research? Get a trade offer in your dynasty or redraft league? Not sure who to start or sit this week? Leverage PFN's FREE fantasy tools — our Fantasy Football Draft Kit, Fantasy Football Trade Analyzer and Calculator, and Start/Sit Optimizer! Put the finishing touch on your A+ draft with 1 of our 425+ fantasy football team names.
Fantasy Football Injury News
J.K. Dobbins, RB, Baltimore Ravens
J.K. Dobbins started out the offseason on the physically unable to perform (PUP) list but was removed from it in mid-August. He's returned to practice but is also reportedly angling for a contract extension, which has muddied the waters for his fantasy outlook in 2023.
Dobbins is now well-removed from his devastating injury in 2021, he's in a contract year, and Baltimore's offense seems set to go nuclear this season. Everything signals that Dobbins is a value at his current ADP.
Kenneth Walker III, RB, Seattle Seahawks
Kenneth Walker III suffered a groin injury early in training camp, but he has slowly begun working his way back onto the field in practice and appears to be on track to play in Week 1.
All recent reports indicate that he's been a full participant in practices and should be set to handle the majority of the touches out of the gate for this Seahawks backfield. The question surrounding Walker, though, is just how many touches that equates to with Zach Charbonnet also in town.
Breece Hall, RB, New York Jets
Breece Hall was absolutely electric in his rookie season, but he suffered a torn ACL last October against the Denver Broncos, and he's been rehabbing the injury ever since.
All recent reports have been positive regarding the second-year RB, however, and Hall seems set to suit up for Week 1 against Buffalo on Monday Night Football. But with Dalvin Cook now in town, it's uncertain just how much volume Hall will see as the Jets may look to ease him back in.
Elijah Mitchell, RB, San Francisco 49ers
Elijah Mitchell's shown that he can be an incredibly talented RB when he's healthy and on the field. But durability hasn't exactly been Mitchell's strong suit over the first years of his young NFL career.
A few weeks ago, Mitchell suffered an adductor strain, and it looked like he was set to miss even more time heading into the 2023 NFL season. However, he's since returned to practice, and all signs point to him being on the field and ready for Week 1.
MORE: Fantasy Football RB Sleepers 2023
With recent reports that the 49ers may want to lighten Christian McCaffrey's workload this season, Mitchell should be a target for fantasy managers in the later rounds.
Kyler Murray, QB, Arizona Cardinals
Kyler Murray suffered a torn ACL late last season and has been rehabbing the injury over the course of this offseason. Just this past week, the Cardinals made the decision to place Murray on the PUP list to begin the season, which means that he's out at least four games.
In a corresponding move, Arizona also released Colt McCoy and have switched up their QB room to bring Joshua Dobbs in as the presumed starter. Every move from Arizona this offseason signals that Murray is highly unlikely to see the field, even when he's fully healthy. It's a rebuilding year, and fantasy managers should draft Murray at their own risk.
Treylon Burks, WR, Tennessee Titans
Treylon Burks showed flashes of his top-tier talent as a rookie, but injuries — along with poor QB play — derailed his first NFL season. All reports were glowing regarding the dynamic WR throughout this offseason, but Burks suffered an LCL sprain in his left knee on Aug. 16 that sidelined him for several weeks.
Treylon Burks no sleeve on Left knee

Since his injury, we've seen:
•hard chop steps with rapid change of direction off of L side
•absorbing contact/redirection & accelerating through with L side
•jumping/landing off of L side

My bet: he plays Wk1.
pic.twitter.com/VzpgDOyNcR

— Jeff Mueller, PT, DPT (@jmthrivept) August 31, 2023
On Aug. 28, Burks returned to practice and was moving well on the football field. All indications are that he'll be out there in Week 1, but we'll await the practice reports heading into this next week.
If Burks does miss any time, it will likely be just one or two games, which makes him a value right now at his current ADP. Burks lands at WR41 in the PFN Consensus Rankings.
Joe Burrow, QB, Cincinnati Bengals
Fantasy managers held their breath in anticipation at the end of July when Joe Burrow went down in practice with what looked like a certain Achilles injury.
However, the reports were positive as he suffered a calf strain instead, and Cincinnati expected him to return in time for the start of the season. In fact, Burrow returned to practice this past week, and all signs point to him being out there to start against the Cleveland Browns.
Kendre Miller, RB, New Orleans Saints
Kendre Miller has had an interesting first NFL offseason, leaving fantasy managers not sure what to do with him.
In the preseason matchup against the Chiefs, Miller suffered a sprained knee. It looked like the rookie RB was going to miss some time into the regular season, but he returned to practice shortly afterward and all fears were put to rest.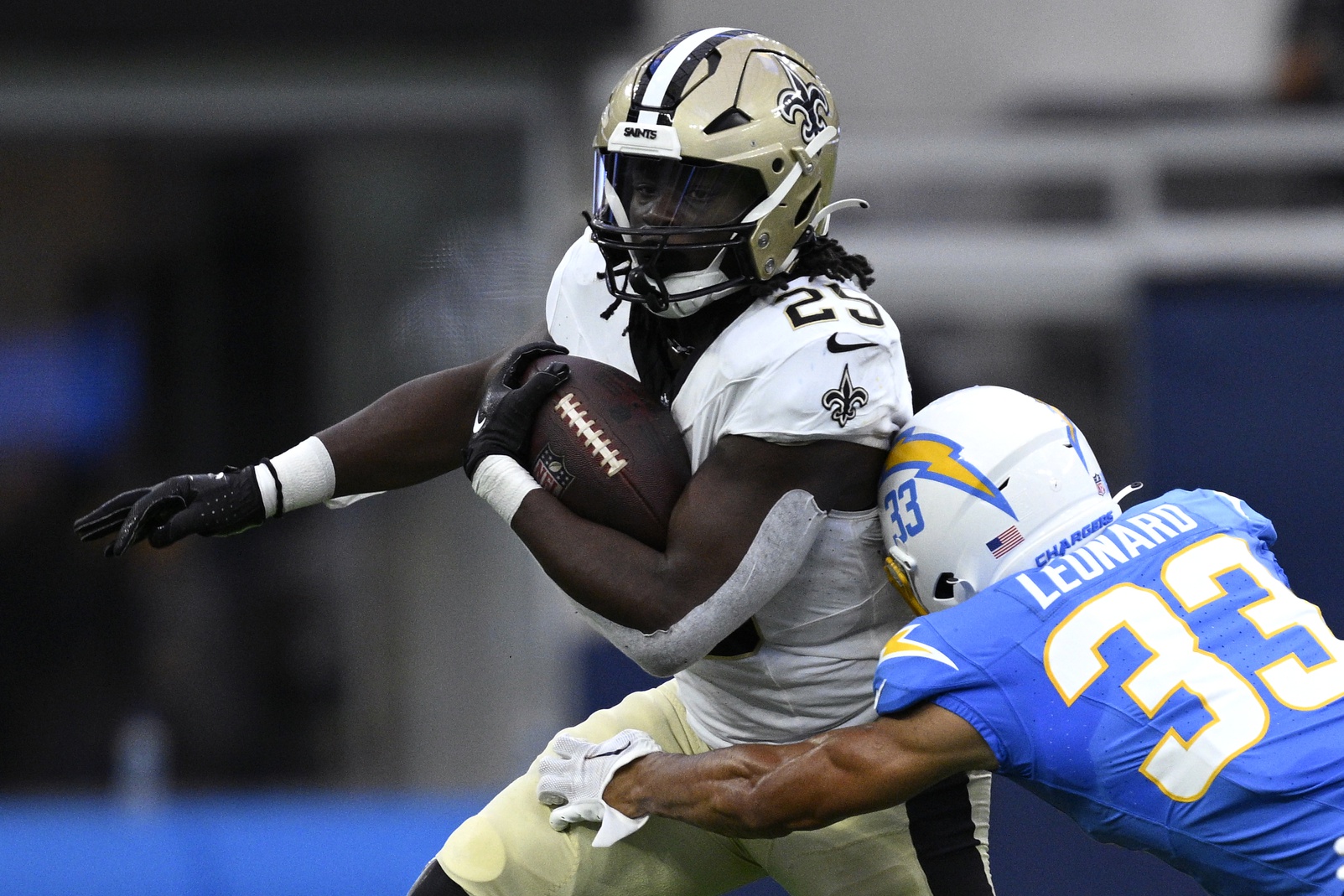 However, on Aug. 31, Miller suffered a hamstring strain in practice, which likely means he's only going to have a minor role in the first few games of the season — if he plays at all. At this point, Miller is nothing more than a bench stash to see how everything plays out.
Rashod Bateman, WR, Baltimore Ravens
Rashod Bateman started off training camp on the PUP list due to a nagging foot injury, but he was activated off of it on Aug. 9 and has since returned to practice.
There's no telling who will be the WR1 for this new Ravens offense in 2023, and at his current ADP, Bateman's worth the dart throw to see how everything shakes out.
Jaxon Smith-Njigba, WR, Seattle Seahawks
Jaxon Smith-Njigba proved at Ohio State that he's a reliable and dynamic receiving threat out of the slot that could soak up targets in the NFL and be a fantastic fantasy asset.
However, JSN landed in a very crowded offense with DK Metcalf and Tyler Lockett above him on the depth chart, so his fantasy outlook for at least 2023 didn't exactly seem encouraging. Add in the fact that Smith-Njigba just had wrist surgery recently, and it's difficult to see a path for him being a weekly starter in lineups.
While he has returned to practice, JSN's unlikely to be out there for Week 1. He could potentially miss up to the first month of the season. With how little of a path there is for upside, it's probably best to let someone else in your league add him and deal with the potential range of outcomes.
De'Von Achane, RB, Miami Dolphins
De'Von Achane suffered an AC sprain in a preseason game against the Texans, and it seemed like the rookie RB was set to miss significant time this year. However, there are signs that point to him potentially being available against the Chargers to start the year.
With that being said, Achane is still wearing a non-contact jersey at practice, and it's highly likely that he has a limited workload right out of the gate. With Jeff Wilson Jr. landing on injured reserve (IR), there's potential that Achane will see an uptick in work for the first four games. Unfortunately, the injury complicates that prognosis.
Jaylen Waddle, WR, Miami Dolphins
In early August, Jaylen Waddle landed on a ball during practice and suffered bruised ribs. Nevertheless, all signs point to him being a full participant in practice leading up to their Week 1 matchup against the Chargers.
Miles Sanders, RB, Carolina Panthers
Miles Sanders appeared to be in line for a significant workload here in 2023 as the lead option in this Carolina Panthers backfield, but a groin injury before the team's first preseason game kept him sidelined for a few weeks.
However, all signs point to Sanders being active and ready to suit up to start the season against the Atlanta Falcons.
Kadarius Toney, WR, Kansas City Chiefs
Kadarius Toney has all the talent to be a top-tier option for fantasy football, but injuries keep piling up and sending him off to the sideline.
Earlier this offseason, Toney suffered a knee injury that's kept him out of practice for the entirety of the preseason. However, Chiefs head coach Andy Reid stated recently that there's a possibility that Toney is active for Week 1.
MORE: PFN Consensus Top 120 WRs To Draft
Toney is an intriguing target at his current ADP, but there is simply no guarantee that he will be a reliable option for your fantasy lineups this season.
Dalvin Cook, RB, New York Jets
Dalvin Cook signed with the Jets to help New York win a championship. However, recovery from his shoulder surgery that he had in the offseason carried over a bit into his first couple of weeks with the team.
Yet, Cook has now begun practicing with the team, and all signs point to him being the lead option for the Jets right out of the gate. There's a strong possibility that Hall takes over New York's backfield as the year progresses, but Cook should be a valuable contributor right away.
Isiah Pacheco, RB, Kansas City Chiefs
Isiah Pacheco was a revelation for Kansas City in his rookie season, but his second year with the team started off with two surgeries — one on his hand and another on a torn labrum in his shoulder.
Pacheco has missed the majority of the offseason program for Kansas City, as he's had to watch from the sideline. Just recently, though, he was upgraded to a non-contact jersey in practice, and he's expected to shed that this next week.
All signs point to Pacheco being active and ready to play in Week 1 against the Lions on Thursday Night Football.
Terry McLaurin, WR, Washington Commanders
Terry McLaurin suffered a foot injury during Washington's preseason game against the Ravens, which was later diagnosed as turf toe. While it certainly could have been much worse, McLaurin's fantasy managers need to be prepared for him to miss a week or two into the season.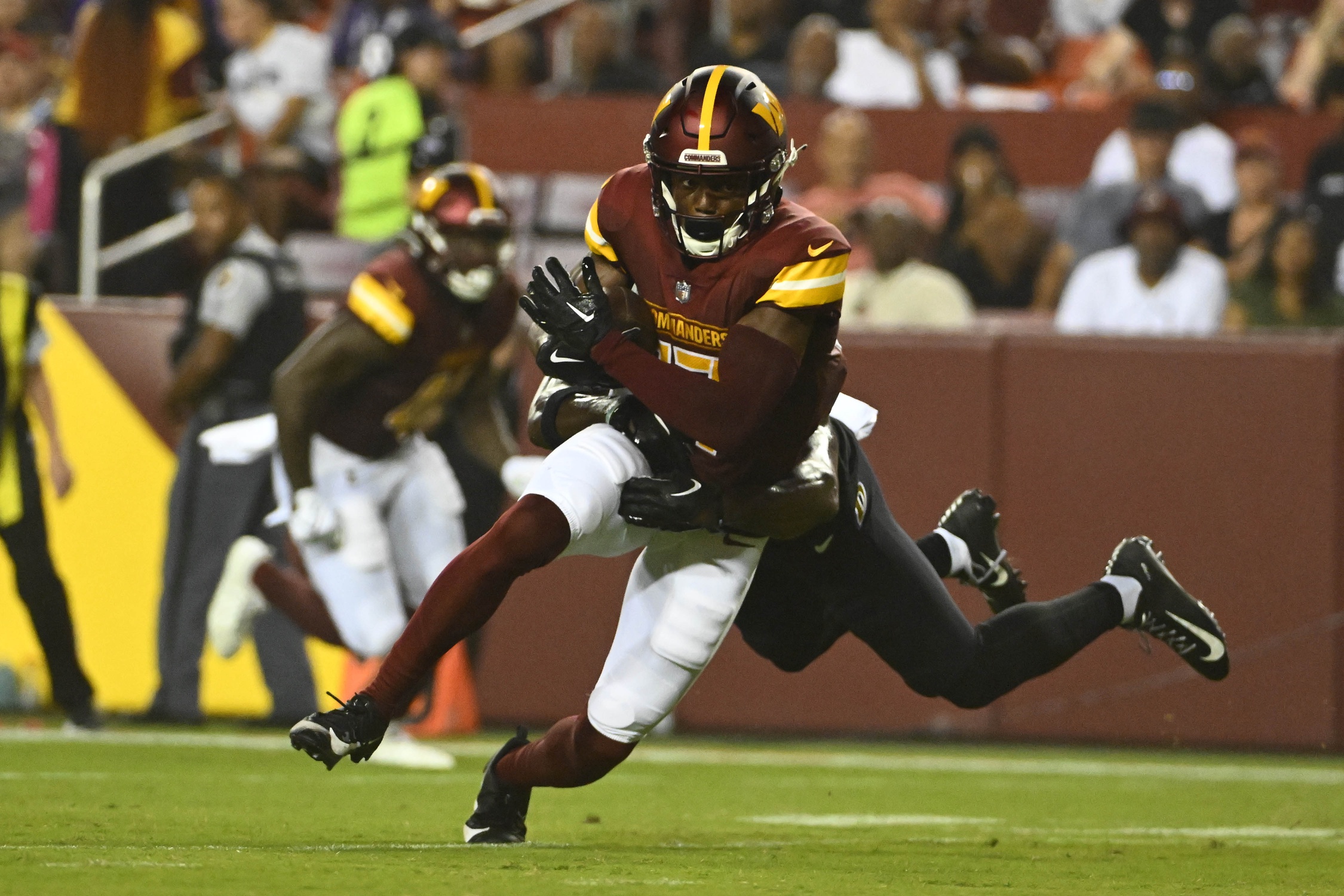 The veteran WR is still not practicing heading into Week 1, which means that the Commanders will likely hold him out until his injury has fully healed. It could be a few weeks.
Jerry Jeudy, WR, Denver Broncos
Jerry Jeudy suffered a hamstring injury in practice on Aug. 24, and it seemed as though he may be done for the season with footage surfacing of him being carted off of the field. However, it was later revealed that Jeudy had suffered a hamstring injury that wasn't season-ending, but it would sideline him for a few weeks.
All signs point to Jeudy missing the first couple of games of the season, but it's peculiar that Denver has only three other WRs on the active roster right now. Is Jeudy set to return sooner than expected? Or will the Broncos add someone right before the start of the regular season?
Either way, Jeudy should be considered a bench stash for the first two or three weeks.
Cooper Kupp, WR, Los Angeles Rams
Cooper Kupp suffered a mild hamstring injury on Aug. 1 that required him to observe practices from the sideline for a few weeks. However, right as Kupp began returning to practice, he reportedly re-aggravated the injury on Aug. 30.
Now it's a mystery as to when he'll be on the active roster.
Soft tissue injuries for wide receivers who are 30 and older are not to be taken lightly. This could be an injury that Los Angeles allows Kupp to sit and fully recover from, which means we may not have him for a few weeks into the season.
He'll be a monster for fantasy purposes when he's out there, but Kupp's an incredibly risky pick in the top two rounds of drafts right now.
Listen to the PFN Fantasy Podcast
Listen to the PFN Fantasy Podcast! Click the embedded player below to listen, or you can find the PFN Fantasy Podcast on iTunes, Spotify, and all major podcast platforms.  Be sure to subscribe and leave us a five-star review! Rather watch instead? Check out the PFN Fantasy Podcast on our Fantasy YouTube channel.