Brock Bowers was the Georgia offense late during their scary 27-20 win over Auburn. He posted five catches in the fourth quarter that went for 37, 28, 15, 16, and 40 yards. But as Kyle Pitts suits up for the Atlanta Falcons in London at 9:30 a.m. ET, we're left wondering if he's broken the glass ceiling for drafting tight ends or another cautionary tale against it.
Brock Bowers Is an Anomaly
Is he really a better player than Marvin Harrison Jr., Caleb Williams, or Olu Fashanu? Maybe, maybe not. But he is special.
Bowers' 882 yards, 56 receptions, and 13 touchdowns dwarfed any other Georgia pass catcher on the 2021 National Championship team. In 2022, those numbers rose to 63 receptions and 942 yards, but his touchdowns dropped to seven. Those 20 touchdowns in his first two college seasons were the most in over 50 years.
MORE: Top TEs in the 2024 NFL Draft
Bowers is well on pace to break Dennis Pitta's receiving yards record as a tight end in just three seasons. And he didn't take a two-year mission trip and come back a whole grown man playing teens on a college field. He's been a man since he stepped on campus as a freshman.
At 6'4″, 240 pounds, with the ability to scoot at a reported sub-4.5 pace, he's already got the height/weight/speed prerequisites down. Add violence not only in his hands as a blocker but in his lower half to make defenders miss, run through them, and shake them as a route runner, and we're looking at a truly special offensive weapon at Georgia.
Oh! He also has 15 carries for 169 yards and five touchdowns in his three years at Georgia.
Bowers provides alignment versatility, is a technically refined route runner with natural separation ability, and is creative, explosive, and violent after the catch. He consistently surprises defensive backs trying to take tight angles to tackle him. He simply runs by them.
But…
Kyle Pitts Explains Why Situation Makes a TE
After 68 catches for 1,026 yards as a rookie, everyone believed that the Falcons had found their star playmaker. But Atlanta used the No. 8 pick overall in each of the 2022 and 2023 NFL Drafts to select Drake London and Bijan Robinson, respectively. Pitts, meanwhile, has become a ghost.
Even in his impressive rookie season, Pitts only averaged four receptions per game and shy of 6.5 targets per. That is not the kind of usage rate worthy of a top-five pick in the NFL Draft.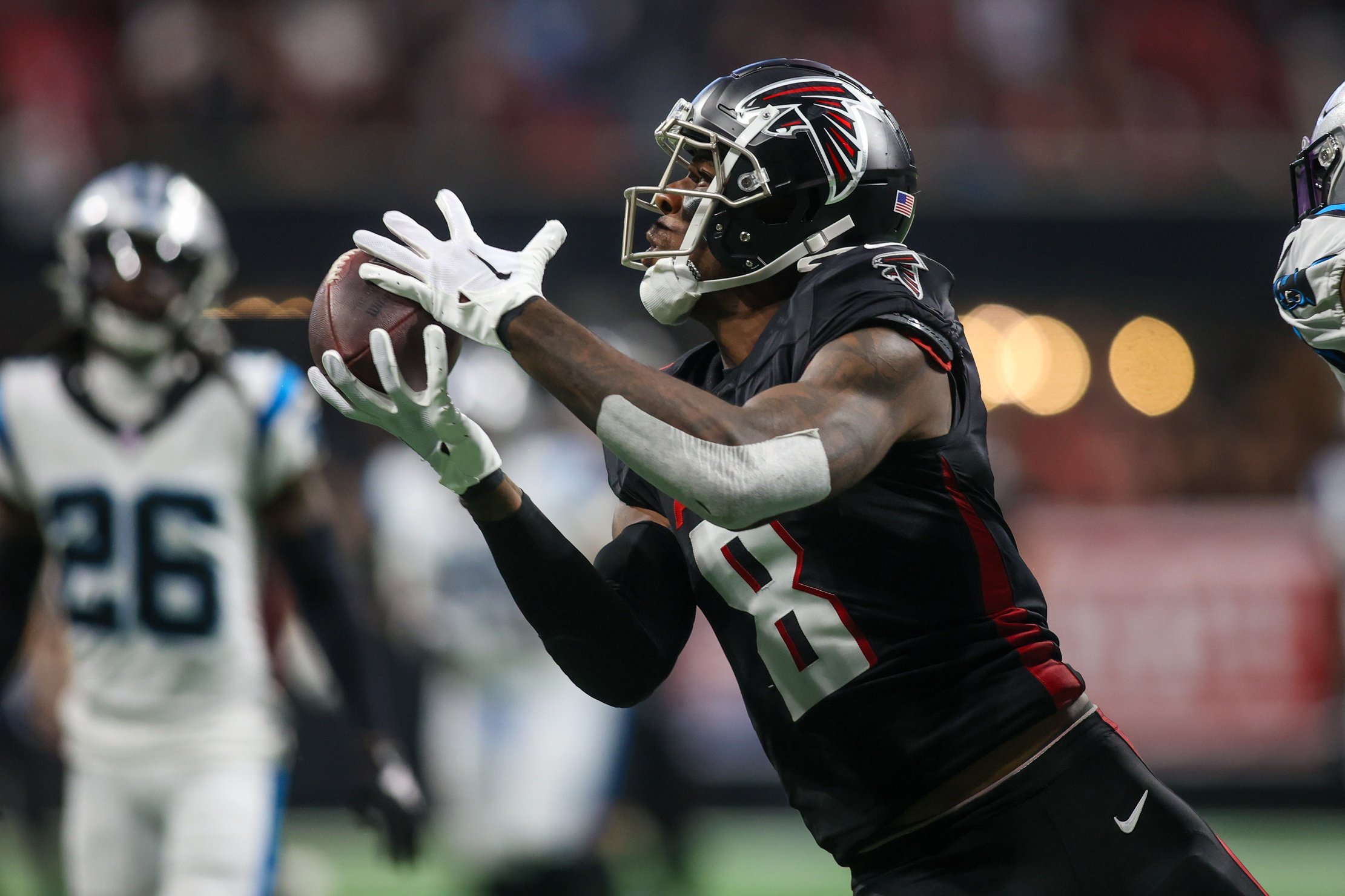 And therein lies the problem with using premium draft capital on a "tight end."
In 2022, only four TEs received over 100 targets. Only one eclipsed 1,000 yards, compared to 21 wide receivers accomplishing the same. Six of them received more than 100 targets in 2021, but only three eclipsed 1,000 yards compared to 23 receivers. Five received over 100 targets in 2020, and only two managed 1,000 yards.
The NFL doesn't feature tight ends. It's simply not as efficient a target, on average, as a wide receiver target is. Even "good" receiving tight ends in the NFL are stuck around 10 yards per catch and between 600-800 yards. That's a good season!
But it's not even close to being worth premium capital. Pitts, for all his talent, is not worth the capital they spent on him, particularly when they're still trying to find their way under center. The Lions traded T.J. Hockenson before his rookie contract expired. Noah Fant was part of the Russell Wilson trade.
And the list goes on.
2018: Hayden Hurst (was immediately the second-best TE on his team from his own draft class)
2017: O.J. Howard (injury bust), Evan Engram, and David Njoku
2014: Eric Ebron (underwhelming Detroit tenure)
2013: Tyler Eifert (injury bust)
2010: Jermaine Gresham
2009: Brandon Pettigrew
2008: Dustin Keller
2007: Greg Olsen (breakout AFTER first contract)
2006: Vernon Davis
David didn't hit the 600-yard mark until his fourth season. First-round TEs have been a barren wasteland. A kingdom of misery.
The history of the first-round tight end is grim. But teams will Tobias Fünke themselves into thinking this time is different. 
Drafting Brock Bowers
Some offenses simply aren't built to feature a TE. Kyle Shanahan and Mike McDaniel are two of the greatest offensive minds in the league. George Kittle has become an afterthought with Deebo Samuel and now Brandon Aiyuk. Mike Gesicki went from consecutive 700-yard seasons to barely seeing the field with McDaniel.
But Andy Reid, Doug Pederson, and Bowers' former OC, Todd Monken, can all feature a tight end at a high level in their offense.
So, if a coach's plan is to simply insert an elite tight end into a role that does not demand a target-rich share, do not draft Bowers, even if he is arguably the best player in the class. Even as an elite talent, any competent outside threat will eat away at the TE's production.
If your coach can center the passing attack around a tight end, who can and should play in line, as an H-back, in the slot, and outside, then use high-end capital on Bowers. He can have the same Year 1 impact as Pitts while also being an adequate blocker at the next level.
MORE: 2024 NFL Draft Big Board
Bowers won't be for everyone, and that is okay. But his dominance is as overt as anyone. And his late-game heroics against Auburn was just the start. On-pace stats are never great, but Bowers is on pace for 90 receptions and over 1,200 yards if the Bulldogs once again play 15 games.
He's different. But no matter how good he is, teams need a plan for him.
Listen to the PFN Scouting Podcast
Listen to the PFN Scouting Podcast! Click the embedded player below to listen, or you can find the PFN Scouting Podcast on iTunes, Spotify, and all major podcast platforms.  Be sure to subscribe and leave us a five-star review! Rather watch instead? Check out the PFN Scouting Podcast on our Scouting YouTube channel.