With the addition of Aaron Rodgers in New York, already the hype train has left the station. Prior to the trade, but with the knowledge that it was inevitable, the New York Jets were +2500 to win the Super Bowl.
Following the trade being made official, those odds jumped to +1400. They now have the sixth-best odds in the NFL to win it all. That is a remarkable jump. To be clear, it's not out of the realm of possibility. But, do they need a top-10 offense to get there? Does Rodgers give them one?
The New York Jets Look To Be a Top-10 Offense in 2023
Pro Football Network's Arif Hasan has the Jets as his sixth-ranked offense heading into 2023. While it makes sense that New York will improve from their bottom-dwelling performance in 2022, much still needs to go right for them to be a top-10 offense this year.
The Jets have done everything possible to provide Rodgers with an environment he can excel in. The effort is being made to make his transition from Green Bay as seamless as possible so that the learning curve is diminished. They've added Allen Lazard and Randall Cobb, two familiar weapons from Green Bay. Having Nathaniel Hackett as his offensive coordinator, despite the debacle in Denver, also was not an accident.
The environment is in place to make a top-10 offensive finish possible. However, there's reason to wonder if it's even necessary.
If the Jets Aren't a Top-10 Offense…That's Okay
In 2021, Hackett was in the same role with the Packers. Aaron Rodgers was in the same role, as was Lazard, as was Cobb. Do you see where we're going?
That year, that group produced Rodgers as MVP and first-team All-Pro Davante Adams, plus they won 13 games and reached the NFC Championship Game. Yet, they were inside the top 10 in exactly zero major offensive categories, sitting right at 10 for some of them (points and total yards). By unit, Green Bay was 18th in rushing yards and ninth in passing yards.
MORE: Aaron Rodgers Injury Update — Outlook for the Jets' QB
They're unlikely to reach those heights in 2023, but they don't need them to achieve team success. That year, Rodgers had Adams. This season, he doesn't have a single receiver that is that dominant. Aaron Jones and AJ Dillon were a formidable rushing attack in 2021, but the Jets don't have that in 2023.
What they do have, however, is the foundation that Rodgers' addition enhances quite a bit, even if not top 10. We've already established that in 2022, Rodgers was at least a touchdown per game better than Zach Wilson. If New York had that last year, they would've won 12 games instead of seven.
Rodgers' most underrated ability might be his ability to control the clock. In 2021. one category the Packers did finish top 10 in — top three even — was time of possession. That was the biggest shortcoming for the Jets in 2022 with their elite defense.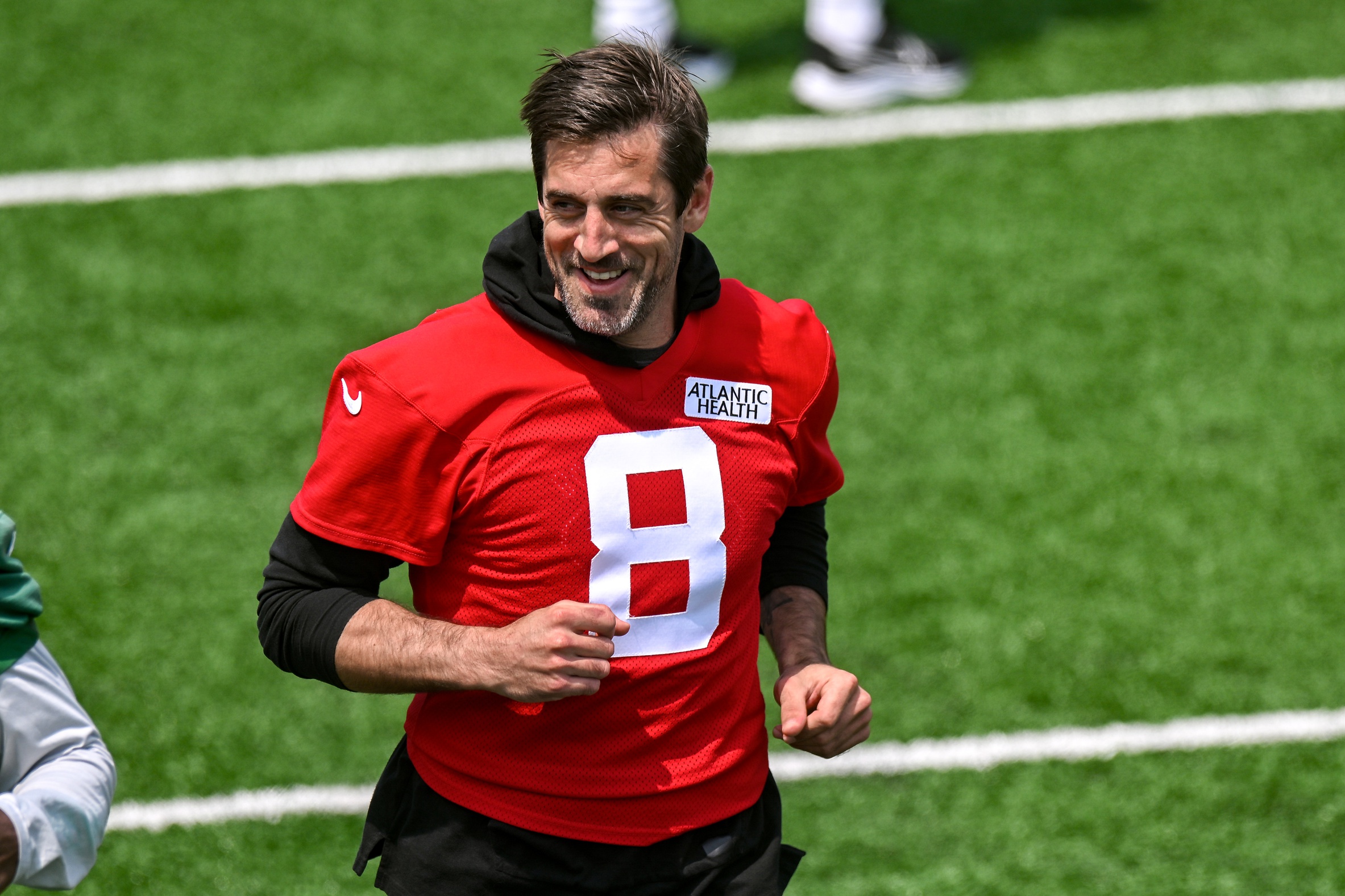 Ball Control Matters More Than Top-10 Production
In 2021, the Packers didn't have top-10 production on offense. But they were third in ball control. In 2022, the Jets didn't have a top-25 offense, scoring the fourth-fewest points in the NFL. They quite literally have nowhere to go but up.
Rodgers alone won't take them from fourth-worst in points to ninth-best or better. That jump is much too much of an ask at this point in Rodgers' career. But where he can make a huge difference is time of possession. In 2021, the Packers were third-best in the league, and then second-best in 2022. The Jets, meanwhile, were third-worst last year.
New York needs just modest gains in these areas to be a double-digit win team. Controlling the ball and getting even just average production will make them a team competing for the division and an AFC playoff spot. This is in large part because Rodgers doesn't have to carry the whole team, seeing as the Jets have an elite defense.
All Depends on the Jets' Defense
The reason Rodgers, in his current form, is good enough is because the defense is so good. Better than he's ever had, in fact.
That's why the Jets don't need MVP Rodgers from 2021. With a defense good enough to shut down any offense, 2022 Rodgers is good enough for this team to win double-digit games. Some models used by PFN project them to be the best defense in football in 2023.
The Jets' defense was on the field the third most in 2022. Still, they were among the best in preventing opponents from scoring efficiently. This was despite working alongside an offense that could not convert third downs or score points to help them out.
Rodgers taking over in this new, but familiar offensive environment, can be a much better partner than what was here prior. It won't be in the top 10, but it will be close enough. It will lead to more wins.