There have been a number of surprising results during this NFL season. But there might be none stranger than the Tampa Bay Buccaneers' offense getting shut out at home by the New Orleans Saints. Let's use some advanced metrics to see if we can figure out what went wrong for the Buccaneers on Sunday night.
Tom Brady couldn't get the Tampa Bay Buccaneers offense going
If we are going to properly evaluate the Buccaneers' offensive failings against the Saints, we should start with the man running the show. Brady went into Sunday night as one of the leading candidates for MVP, but his performance in that game didn't help his chances.
The star quarterback threw for a paltry 214 yards and an interception. That was Brady's worst performance so far in 2021, and one of his worst in a Tampa Bay uniform.
The advanced metrics don't make Brady's performance look any better
For further evidence of Brady's struggles, let's turn to the Offensive Value Metric (OVM). The OVM is a grading system created by the (Bx) Movement to measure how much of a player's statistical production they were actually responsible for.
Brady earned a grade of 12.23. That was his worst grade in his two seasons with the Tampa Bay Buccaneers, albeit by a narrow margin.
The advanced metrics behind Brady's grade reveal why it was so low. He completed just 54.2% of his pass attempts, tied for the fourth-lowest percentage of the week. According to the NFL's projections, Brady's percentage was 13.4% lower than expected, the fourth-worst differential.
You won't win many games when your most important player has such an inefficient performance.
Rob Gronkowski had his worst game of the season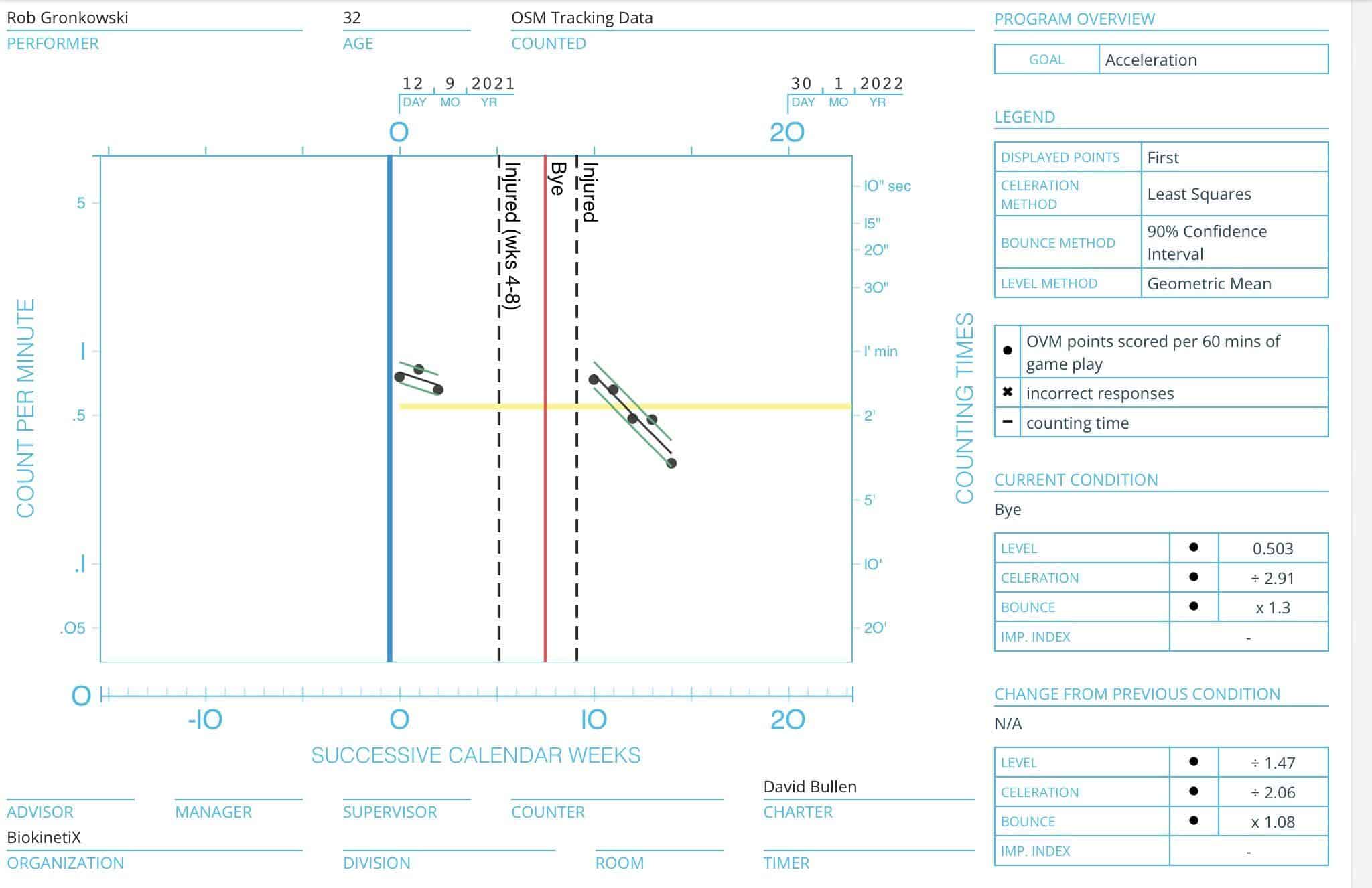 Another major reason for the Buccaneers' failures on Sunday was the fact that they didn't get much help from Rob Gronkowski. The tight end is regarded by many as the greatest to ever play his position, but he didn't play up to his usual standards against the Saints.
Despite being targeted 11 times, he only totaled 29 yards. As a result, he earned an OVM grade of 17.71. That is extremely low for a tight end and was the worst earned by any player at the position in Week 15. It was also Gronkowski's lowest grade of the season by more than 10 points.
Gronkowski's poor grade is primarily the result of his week-low catch percentage of 18.18%. Most of his other metrics were fairly mediocre. However, even if they were absolutely spectacular, Gronk's grade would still be held back by his inability to catch the ball.
The injury to Chris Godwin derailed Tampa Bay's offense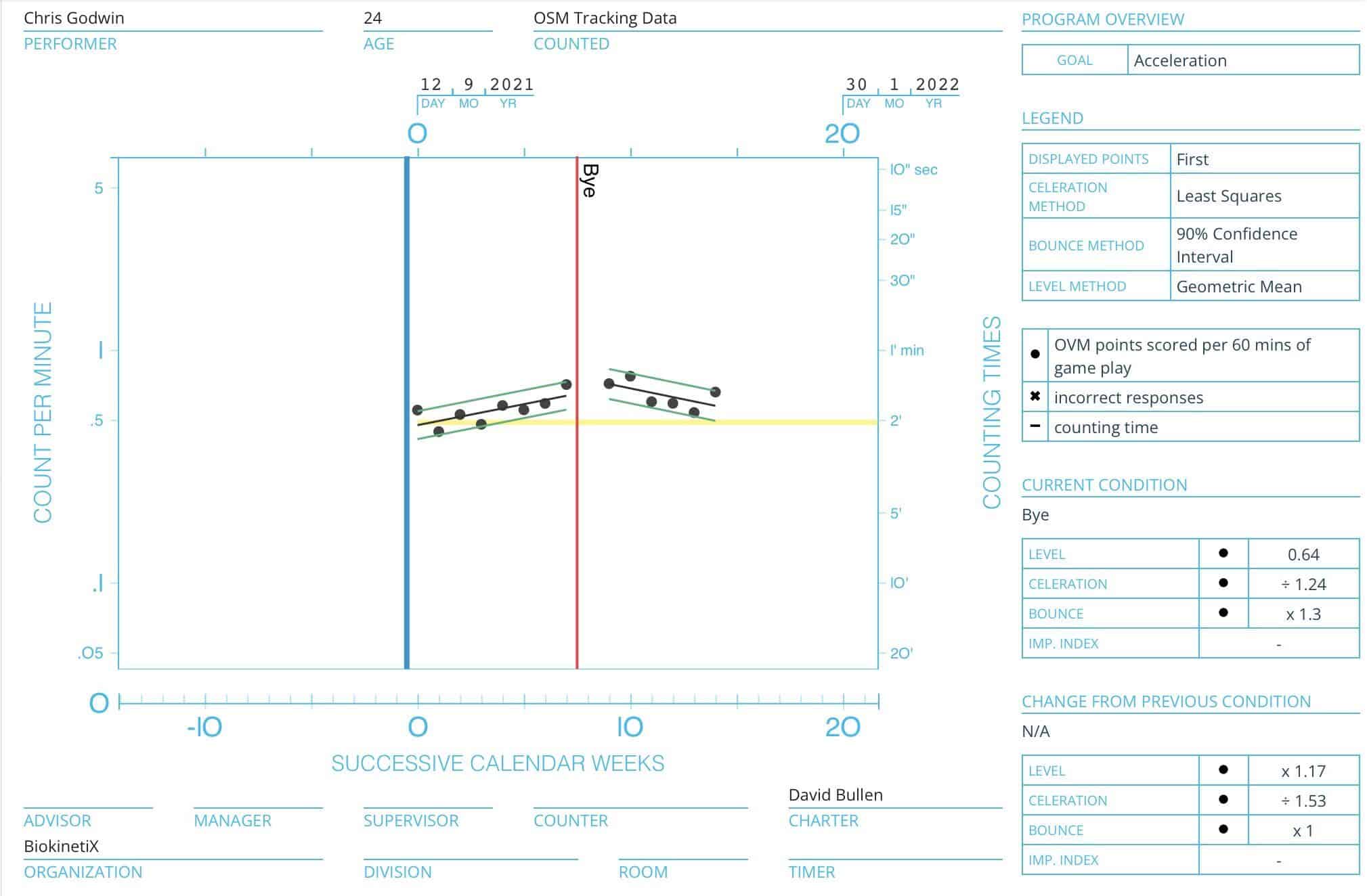 The only player for Tampa Bay's offense to have a good day statistically on Sunday was Chris Godwin. However, Godwin, unfortunately, went down with an injury early in the second quarter that we would later learn to be a torn ACL, ending his season. He led Tampa Bay on Sunday night with 49 receiving yards.
He was also the only Bucs player with a decent OVM grade, at 39.47. His metrics were the opposite of Gronkowski's. While many of his numbers weren't particularly impressive, Godwin was extremely efficient. He caught 85.71% of his targets, tied for the fourth-highest percentage among all receivers.
If Godwin had stayed in the game, he might well have helped Tampa Bay score the 10 points necessary for them to beat New Orleans. Unfortunately, and obviously, Godwin's injury will have longer-lasting effects than simply costing the Buccaneers one game.
Can the Buccaneers recover?
One brutal loss won't cripple Tampa Bay's season. However, it may gift the Green Bay Packers the NFC's No. 1 seed as is the current state in the NFL standings. In fact, losing Godwin for the rest of the season could be the factor that keeps the Buccaneers from winning their second consecutive Super Bowl.
If the team is going to overcome his absence, they will need significantly better play from those who struggled against New Orleans. Hopefully, this weekend's game against the spiraling Carolina Panthers can help them get back on track.