Washington State Cougars head coach Jake Dickert finished his first full season in 2022, producing a 7-6 record. With more veterans on both sides of the ball now, the Cougars will look to take a leap of development this season. We're diving into the Cougars' 2024 NFL Draft prospects, schedule, and roster changes.
Washington State Cougars Roster and Depth Chart Changes
The Cougars were active in the transfer portal despite losing only one draft pick in the 2023 class. Linebacker Daiyan Henley was the team's best player last year, though, so his departure isn't insignificant. To combat this, Dickert added as many as five new offensive and defensive starters.
The biggest addition appears to be wide receiver Kyle Williams from UNLV. The shifty playmaker is a fringe NFL prospect himself but should help the Cougars' offense continue to move the chains. He's joined by three other receivers looking to start this fall.
Washington State's defense should also benefit from portal additions. Two linebackers in Ahmad McCullough and Devin Richardson could start, and cornerback Kapena Gushiken projects as a contributor as well.
Washington State NFL Draft Prospects
Cameron Ward, QB
The leader of the Cougars is Cameron Ward. His first season at Washington State was stellar, considering he played at Incarnate Word previously. He completed 64.4% of passes for 3,232 yards, 23 touchdowns, and nine interceptions.
The bar rises as Ward enters his second season with the team. The 6'1″, 216-pounder is facing a deep crop of senior passers to compete with, so the margin to be drafted is thin. One of his areas for improvement stems from a scheme that prioritizes shorter completions, but his 6.6 air yards per attempt is far too low, for starters.
Ward has a good arm that often overcomes a lower body that is not aligned with its upper half. His lack of consistent footwork and happy feet can help buy time and evade defenders but also puts immense stress on his blockers to hold on for an extended amount of time. He has to find the balance of being a creator with the ball but also taking what the defense gives him within the timing of the scheme.
His tools are good enough to be a late-round developmental pick. He effectively keeps his eyes downfield and wants to be aggressive with the ball as a passer. Continuing to progress can earn him a higher draftable grade.
Brennan Jackson, EDGE
At 6'4″ and 265 pounds, Brennan Jackson has the ideal size for an NFL edge defender. He's produced well, totaling 22.5 tackles for loss and 12 sacks over the course of 30 career games. Despite this, he's more of a moldable athlete than someone who is a reliable performer.
Jackson's pre-snap stance is often too far off the line of scrimmage, and he's asked to read run keys over attacking upfield. This zaps his speed, and he's unable to formulate a strong plan of attack with this disadvantage. He was more effective when he was given the green light to line up wide and be aggressive.
He'll start the season as someone worth watching with a late-round grade but could become more intriguing with more attention to detail.
Ron Stone, EDGE
After seeing his numbers dip from 2021 to 2022, Ron Stone's quickness can produce opportunities beyond the raw stats. A lighter player at 6'2″ and 248 pounds, Stone's ability to get into the frame of blockers puts pressure on his opponent to recover. Where Stone falls short is being able to fight through contact at the apex corner of the pocket on speed rush attempts due to a lack of dynamic flexibility.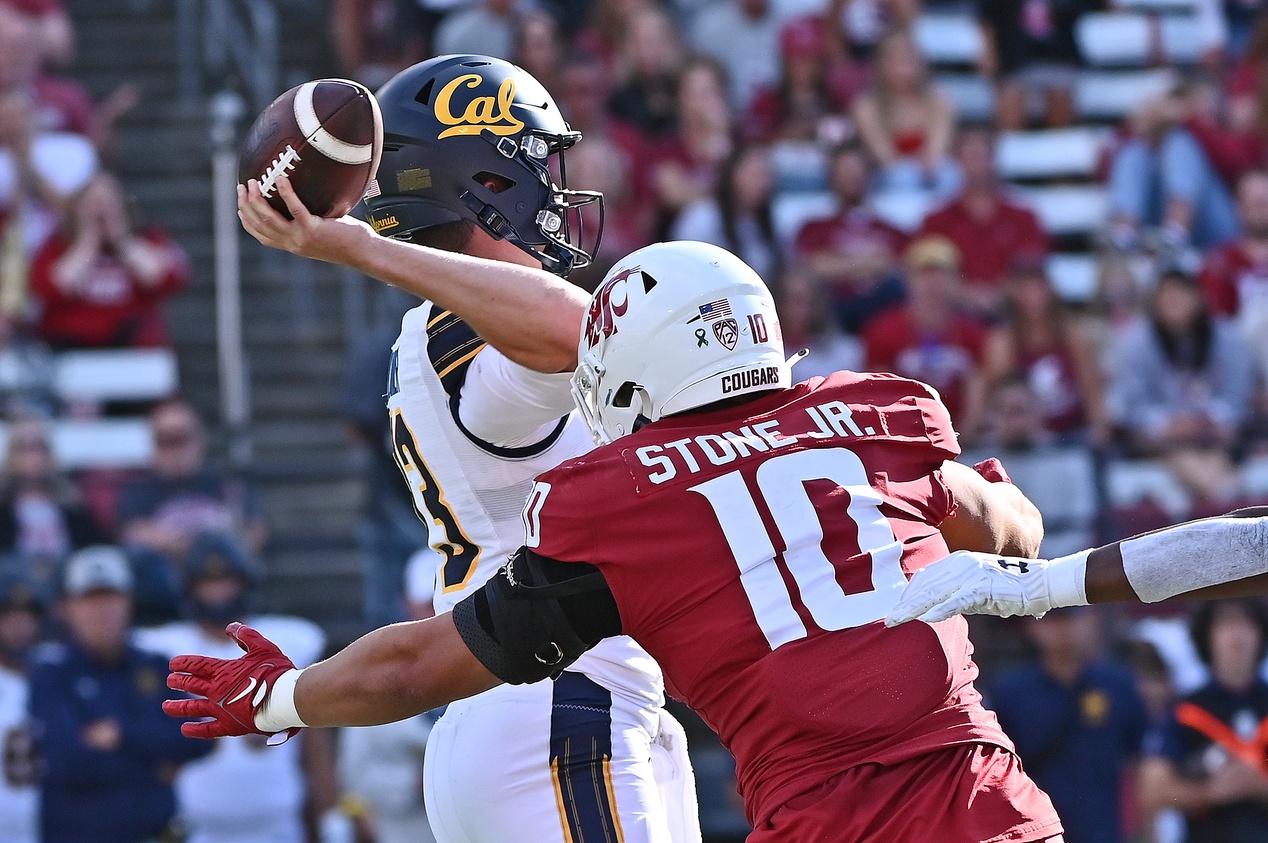 There are also too many snaps where he'll compromise his gap in order to chase disruption. That gap discipline is a fine balance, but one Stone must find. If he does, teams should be intrigued by his raw skill set and comfort dripping into coverage on running backs.
Chau Smith-Wade, CB
With the league shifting toward quicker receivers who excel in short areas, cornerback Chau Smith-Wade has seen his potential value grow. At 5'10" and 185 pounds, he'll be a slot prospect for the next level. He tallied 43 tackles, two interceptions, eight passes defenses, and three forced fumbles in his first full season as a starter.
A form tackler who can become a real asset in the run game, Smith-Wade has to embrace a more tenacious mindset to increase his grade. He looks to fill his lane but can do a better job of aggressively coming downhill.
Smith-Wade has decent quickness and straight-line speed that will allow him to be competitive in coverage.
Jaden Hicks, S
The best prospect on the Cougars is Jaden Hicks. The third-year safety is huge, measuring 6'3″ and 202 pounds. His first season on the field included 76 tackles, one sack, one interception, and six passes defended.
It's hard to miss Hicks on the field. He's a plus athlete who closes very quickly on the ball in space and as a blitzer. That aggressiveness can be a negative at times in coverage, as he'll overcommit to one direction while backpedaling.
As an instinctive player who finishes plays with physicality, Hicks' value will rise significantly with more confidence and comfort in man coverage. Right now, he's more of a downhill player who is dangerous for offenses to forget about. He has a midround grade entering the fall.
Washington State Cougars Schedule
Week 1
BYE
Week 2
Sept. 2: at Colorado State Rams
Week 3
Sept. 9: vs. Wisconsin Badgers
Week 4
Sept. 16: vs. Northern Colorado Bears
Week 5
Sept. 23: vs. Oregon State Beavers
Week 6
BYE
Week 7
Oct. 7: at UCLA Bruins
Week 8
Oct. 14: vs. Arizona Wildcats
Week 9
Oct. 21: at Oregon Ducks
Week 10
Oct. 28: at Arizona State Sun Devils
Week 11
Nov. 4: vs. Stanford Cardinal
Week 12
Nov. 11: at California Golden Bears
Week 13
Nov. 17: vs. Colorado Buffaloes
Week 14
Nov. 25: at Washington Huskies
Week 15
BYE
Listen to the PFN Scouting Podcast
Listen to the PFN Scouting Podcast! Click the embedded player below to listen, or you can find the PFN Scouting Podcast on iTunes, Spotify, and all major podcast platforms.  Be sure to subscribe and leave us a five-star review! Rather watch instead? Check out the PFN Scouting Podcast on our Scouting YouTube channel.