Linebackers typically don't draw much attention in the modern NFL, but the Baltimore Ravens have always found ways to zig when others zag. That might be why they traded for Roquan Smith from the Chicago Bears after Smith found himself in a protracted contract dispute with Chicago.
The outcome seemingly benefited all sides. Baltimore set up their linebacker duo of the future, Smith got the deal he wanted, and the Bears solved the contract dispute while setting themselves up with the cap space to accomplish all of their goals in free agency. Yet, there may have been hidden costs for both sides.
Roquan Smith Trade Details
Smith was traded on Oct. 31, 2022, one day before the NFL trade deadline.
The Ravens received:
The Bears received:
LB A.J. Klein
2023 second-round pick, No. 53 overall (DT Gervon Dexter Sr.)
2023 fifth-round pick, No. 148 overall (LB Noah Sewell)
The Bears did not trade the picks they received from the Ravens and drafted both Noah Sewell and Gervon Dexter to their squads.
Baltimore signed Smith to a five-year contract worth $100 million, with $45 million fully guaranteed at the time of signing. There is also a rolling guarantee that guarantees $15 million for the 2025 season if he's on the roster at the beginning of the 2024 league year.
Players Involved in the Roquan Smith Trade
A.J. Klein was directly traded for Smith, along with Sewell and Dexter being the two players drafted by Chicago with the traded picks. Not only that, the Bears ended up signing two linebackers in free agency without Smith on the roster.
Chicago added Tremaine Edmunds away from the Buffalo Bills and T.J. Edwards from the Philadelphia Eagles. They also let other linebackers, like Nicholas Morrow, walk in free agency. Thus, not every LB addition is a direct consequence of their decision to trade away Smith, but losing him did inform their strategy to acquire linebackers.
Winners and Losers From the Roquan Smith Trade
Smith had quietly been falling off a little bit in his time in Chicago, and it was no secret that he couldn't get along with the Bears' front office. On both fronts, he's a winner after the trade.
Smith's play in Baltimore was excellent, and he secured a long-term deal at a position that no longer gets top dollar in the free agent market. Smith now tops all off-ball linebackers in average annual salary.
Patrick Queen was also playing poorly for Baltimore despite his rookie accolades but has played markedly better since. One fairly clear example of this would be through his PFF grade.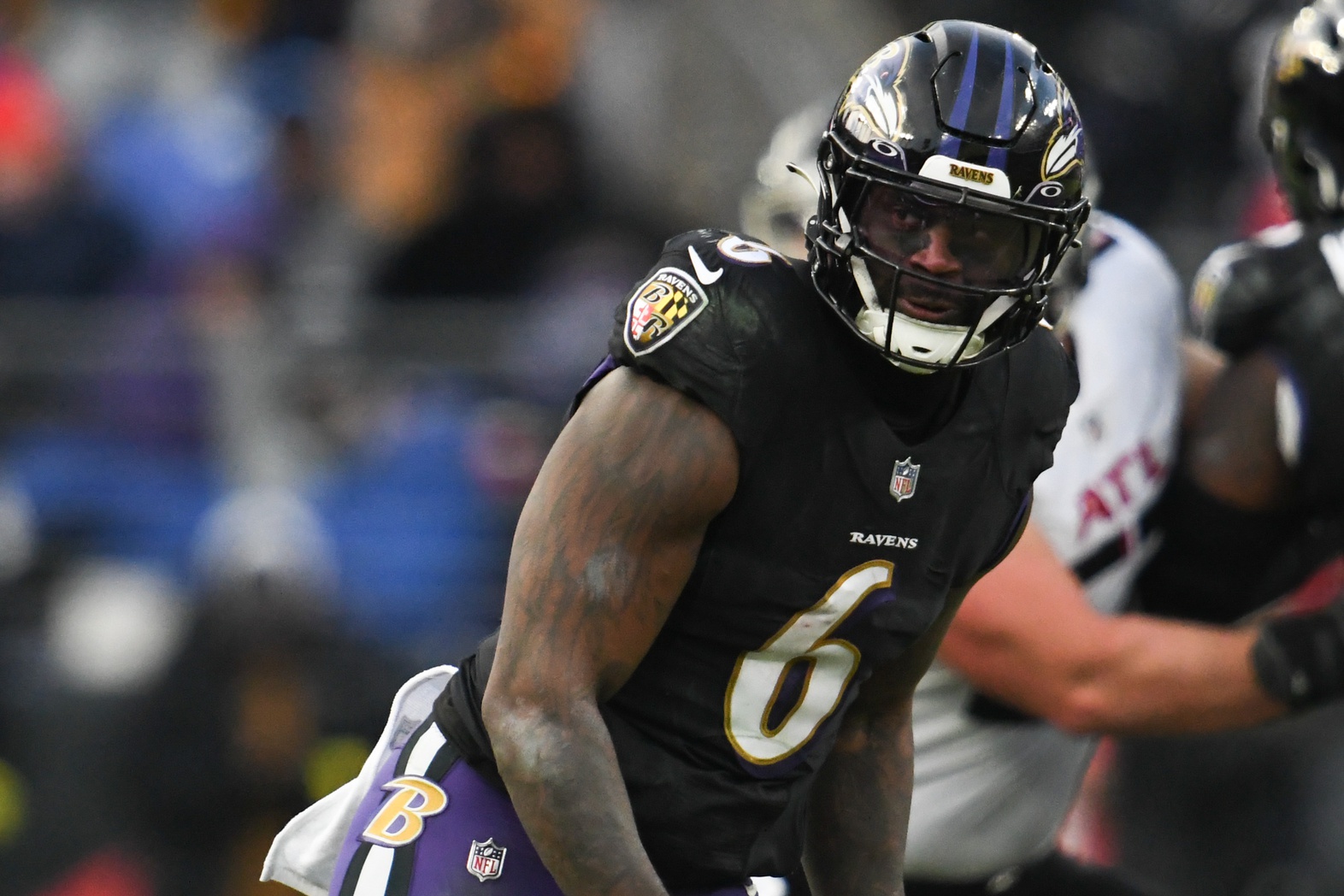 While it's an imperfect measure, the stark difference makes the point pretty clear — Queen ranked 48th of 83 linebackers with a grade of 59.8 before the trade. After the trade, he ranked 12th with a grade of 80.4.
Having a linebacker next to him with greater range and versatility reduced Queen's responsibilities enough that he could dial in on the things he did best and perform well there. That makes Queen a winner.
As for Baltimore themselves, they were able to spend a second-round pick, a player, and a late-rounder to improve two positions. That's pretty rare, though it's tough to declare them outright winners because of the debate surrounding LB positional value. It could be the case that they overpaid for a position that doesn't have much of an impact in the modern NFL.
On top of that, the Ravens spent more than a second-round pick, a sixth-round pick, and a veteran — they gave Smith the biggest contract at his position.
The Ravens have their own well-developed analytics department, and it's difficult to improve multiple positions with one transaction. Baltimore got better, and that's hard to do, but they gave up a lot to do it. It might be best to call this a wash for them.
Chicago may have made the same mistakes with Edmunds and Edwards, but those are closer to indirect consequences of their trade. In the immediate aftermath of their trade, they probably came out ahead. They didn't have to offer Smith a new contract and earned back a pair of selections and a veteran.
It was probably a win for Chicago, even if they squandered it with their approach in free agency. It's difficult to move players who are attempting to force their way out for full market value, but the Bears achieved it.
Edwards and Edmunds themselves turned out to be winners. It helped create a stronger market for linebackers, who typically don't have one. Not only that, the Ravens' deal with Smith set the market for the position that improved pay for all linebackers.
Klein didn't end up with a long-term deal in Chicago. The Bears waived Klein a few weeks after acquiring him without playing him for a single defensive snap. Klein ended up on the Buffalo Bills again, who he played for in 2020 and 2021. Buffalo signed him to an extension, which is a positive outcome, but he was a short-term loser in the trade.
The Smith trade didn't have far-reaching ramifications. It only ended up impacting the two franchises involved, but it's still a difficult one to judge, especially less than a year removed from the trade.