Football players that play with a chip on their shoulder can be some of the most beloved that the sport has to offer. Seeing them fly around the field, celebrate big plays, and give it their all every game, is truly remarkable to watch. Many of these players have an infectious brand of swagger and physicality. If you love guys that play with a chip on their shoulder, then Pittsburgh Panthers safety Paris Ford is going to be a favorite of yours.
Now, while Ford is electric and makes it evident on tape, what are his attributes, and what makes him such an impressive prospect for the NFL?
[sv slug=mocksim]
Paris Ford's terrific tape
To set the scene for Ford's tape, you have to understand that his physicality quite literally impacts all aspects of his game. While physicality is generally a complement to athleticism, ball skills, and other traits, Ford uses it to take his game to the next level. Without it, he would not be the football player that he is on tape.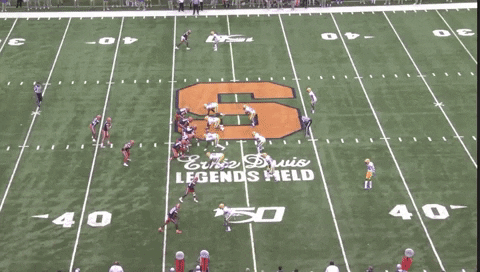 Let's start with Ford in coverage here against Syracuse, because this is a smart and efficient rep. Ford aligns himself deeper as he backpedals so he can read this route all the better.
However, notice how he makes himself square before the receiver declares a direction on this route, so he is not caught off guard. That allows him to slide laterally and cut the throw off at the catch point. If the receiver had declared outside with his stem, Ford would have been in fantastic position. This is excellent fundamental football. Ford needs to bring this one in for the interception next time. Other than that, fantastic play.
How physicality impacts Ford's game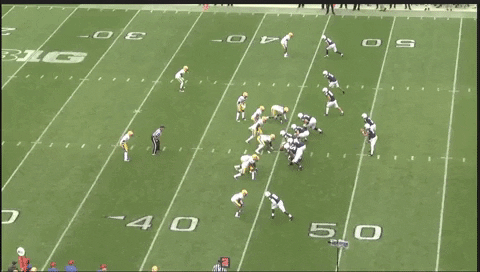 This play is man coverage across the board, and Pitt essentially has Ford doing whatever he wants on the back end. Often, the Panthers will just let Ford ad-lib on plays, which is something you do not often see in football, let alone Power Five football. Ford can pull it off, though, because he has excellent athleticism and instincts.
Related | 2021 NFL Draft: Top Pittsburgh Panthers prospects to watch for
On this play, he backpedals and checks the deep middle of the field first in case he has to bail deep, but he does an excellent job of working his eyes around the field and recognizing the crossing route here. That illustrates Ford's high football IQ and route recognition skills. Ford showcases good fluidity to change direction and throttle downhill to make a play at the catch point. After that, the physicality comes into play as Ford lays the wood and forces a big incompletion.
More than anything, this shows off Ford's elite functional athleticism. This is a football player that will test well and impress people in Indianapolis next year. He does a great job of staying square to the line of scrimmage to both respect the threat of the running back and the quarterback.
Bryce Perkins, the quarterback here, ran a 4.55 40-yard dash, so you can imagine just how fast Ford has to be to cut him off here. The explosiveness and top speed he reaches is genuinely effortless. Ford takes a fantastic angle as well and added in with his athleticism, which makes him a potent open-field tackler.
Ford's elite downhill ability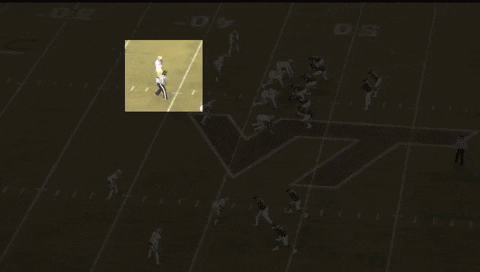 Ford encapsulates 'downhill' better than any other safety in the 2021 NFL Draft class. It is the instincts, the physicality, and most importantly, the elite closing speed that makes Ford such a terrific downhill safety.
Related | 2021 NFL Draft: Top 10 safety rankings
Against Virginia Tech, he made sure to make it known that he was a difference-maker when working downhill. The range he covers on this play to work from the opposite hash to the sideline and make the tackle is incredibly impressive. He is on another level compared to everyone else on the field in terms of athleticism and range.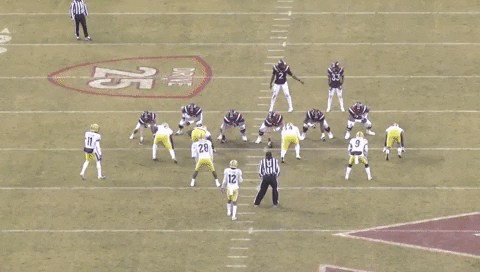 Here is yet another standout play against Virginia Tech while working downhill. Ford does such a fantastic job of avoiding traffic and taking great angles to ball carriers. He is not a reckless player, which is crucial for a guy with his fire. Ford could easily play with reckless abandon, but he processes plays, stays disciplined, and mixes that with his physicality to create a real problem for offenses.
What is the young safety's outlook in the 2021 NFL Draft?
Pitt safety Paris Ford is a dynamo on the football field. He is an injection of personality and playmaking ability on defense. Ford's processing skills and athleticism may be his impressive traits, but it is the little things that are shown throughout his tape that make him such a good player.
Those little things range from situational awareness, angles, route recognition, and more. It all shows that Ford's skillset is that of a difference-maker, especially as a downhill safety. Ford has the range, fluidity, and instincts to play as a deep safety as well, which is where he may see more reps at the next level.
Still, Ford is an enjoyable watch that people will fall in love with once they watch his tape. He reminds me of Donte Whitner, nicknamed Donte Hitner, with his tamed, disciplined physicality. Whitner was known for laying the wood, but he also made those splash plays and had fantastic instincts. That is the type of player Ford is, and Ford has a legitimate chance to be a first-round pick.