The Indianapolis Colts finally decided to end their streak of playing mediocre quarterbacks this offseason. By drafting Anthony Richardson fourth overall in the 2023 NFL Draft and hiring Shane Steichen as their head coach, the Colts are making a long-term play in order to become an AFC powerhouse.
With that in mind, we dive into what the best and worst-case scenarios are for the Colts in 2023.
Predicting the Best-Case Scenario for the Indianapolis Colts' 2023 NFL Season
Understandably, the focus of the Colts' 2023 season will be on the offensive side of the ball.
Pairing Richardson with Steichen gives the franchise hope they'll develop into the Colts' version of the Philadelphia Eagles' dominant offense. Steichen helped get the best out of both Justin Herbert in Los Angeles and Jalen Hurts in Philadelphia, so expectations are for him to craft an effective scheme around his gifted quarterback.
MORE: Indianapolis Colts 2023 Season Preview
But the entire offense has to see improvement around Richardson as well. The Colts saw significant drops in 2022 from star rusher Jonathan Taylor and an offensive line that was once considered elite. Ranking 30th in scoring, 32nd in turnovers, and 27th in yards, the Colts' offense was abhorrent.
It'll take more than Richardson playing well for the offense to reach its best-case scenario, but he'll be the focal point.
Indianapolis' win total at DraftKings Sportsbook is 6.5, and they're -450 to miss the playoffs. Significantly aiding the Colts is their fourth-easiest schedule in the league.
Anthony Richardson Makes Steady Progress
The early returns on Richardson have been overwhelmingly positive. Steichen lauded Richardson for his "great energy and enthusiasm" and stated he's "attacking this thing like a pro" with his work ethic. Taylor added, "Things are about to get crazy" with him and Richardson controlling the Colts' offense.
The hype around Richardson is for good reason. While many detractors were concerned about his low completion rate in college, he was an electric playmaker who showed off surprising nuance in the pocket and the ability to create plays that the vast majority of humans could only dream of. Steichen must harness his raw skills, but Richardson is far from a massive project.
The important part of 2023 is for Richardson to improve from Week 1 to Week 18. Progress isn't necessarily linear, and expectations should be low for his overall production because rookie quarterbacks are rarely good. But his processing, confidence, and accuracy are easier to measure over a longer period of time.
To get there, the Colts will need to help Richardson. Taylor was decent in 2022, averaging 4.5 yards per carry, but he missed six games and struggled to help the offense as a receiver. Getting him downhill quicker and exploiting rushing lanes that Richardson's presence will create can get him back to the 5.5-yard range he hit in 2021.
The Colts' weak receiving room also must prove itself. Michael Pittman Jr. is entering a pivotal fourth season, and he's surrounded by youngsters in Alec Pierce and Josh Downs.
The best case for Richardson and the Colts is that Downs quickly develops a rapport with his quarterback to form a reliable partnership, while Pierce and Pittman become excellent big-play threats.
Gus Bradley Develops Defensive Playmaking
Steichen was able to retain defensive coordinator Gus Bradley, keeping some continuity for a unit that disappointed in 2022. He knew the importance of having a former head coach on his staff, saying, "He's been there, done that," and is a great sounding board for the first-year head coach.
Though they lost cornerback Stephon Gilmore and linebacker Bobby Okereke, the Colts have the bulk of their best defenders back this season. No one is more important than linebacker Shaq Leonard. He started only one game last year due to a back injury that led to two surgeries.
MORE: Best NFL Offenses | Best NFL Defenses
The unit cratered without Leonard, allowing the 28th-most points despite only the 15th-most yards. Their run defense struggled, and the secondary wasn't impactful enough. Having such a bad offense hurt as well.
That can all change in 2023. Having a healthy Leonard and finding a quality pass rush will make all the difference for the unit. 2021 first-round pick Kwity Paye has to lead a talented group of pass rushers now that he's the top EDGE presence next to DeForest Buckner. If he can, and Leonard is healthy, the Colts can have a top-10 defense that suffocates offenses.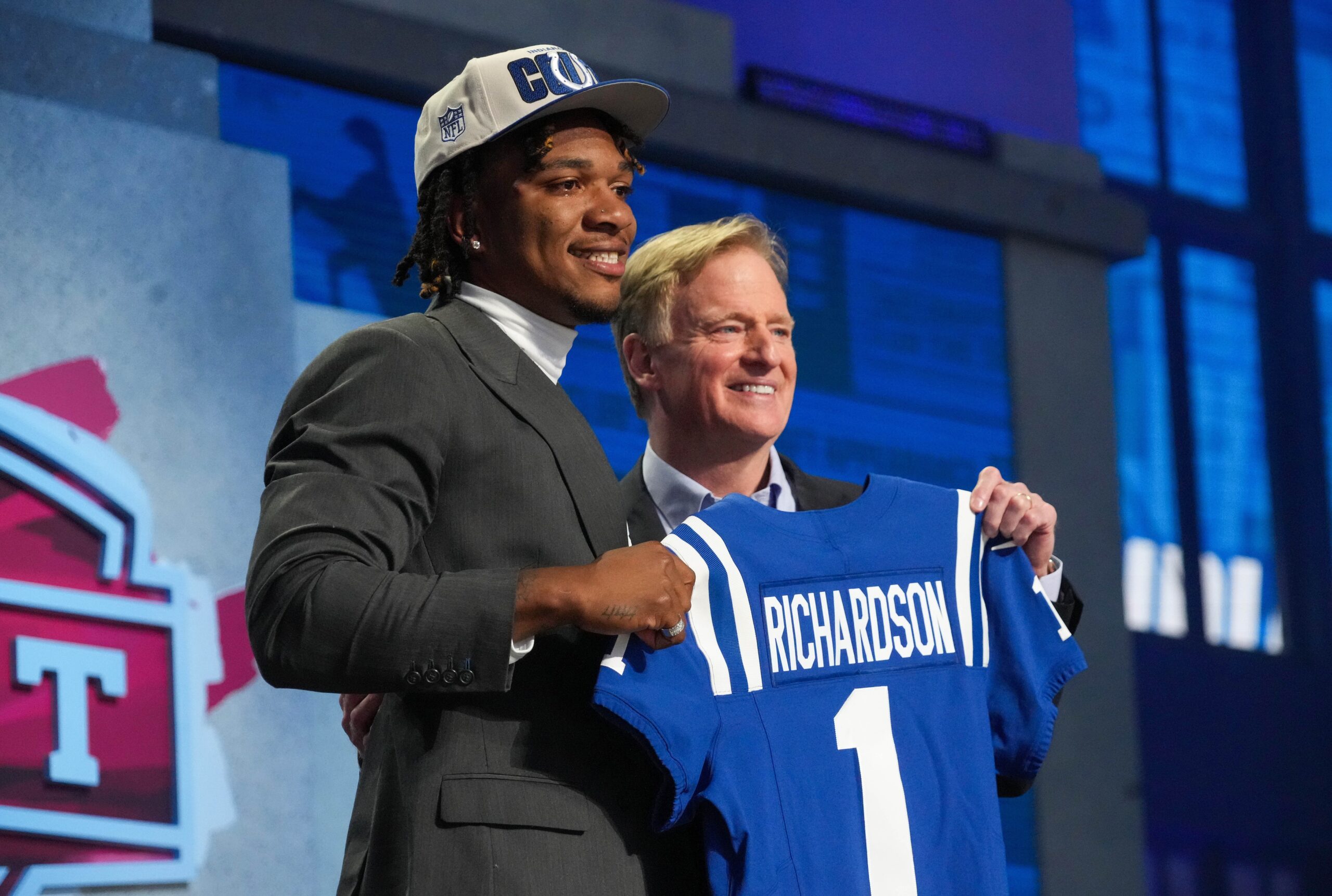 Predicting the Worst-Case Scenario for the Colts' 2023 NFL Season
The Colts were a bad team in 2022, and it didn't take that much to become that way. Once Frank Reich was fired as the head coach after a 3-5-1 start, the Colts completely crumbled, finishing 4-12-1. Their offensive line's sudden fall from grace torpedoed the unit, and the defense never recovered from Leonard's injury.
MORE: Indianapolis Colts 2023 Schedule
It's possible that neither of those issues are resolved this season. The Colts only added Blake Freeland and Jake Witt to the offensive line, a fourth- and seventh-round pick, respectively. It may also be unrealistic to expect Downs, a third-round pick, to make a big difference for Richardson in Year 1.
With the learning curve for so many of the team's offensive foundational pieces being steep, the defense will be exposed if they're not swarming. The defense has to create sacks and turnovers in order to give the offense a better starting field position as often as possible.
Losing sack leader Yannick Ngakoue opened the door for Samson Ebukam, Dayo Odeyingbo, or Tyquan Lewis to become more well-rounded starters.
The outcome of 2023 will be bad if Richardson is simply overwhelmed on a weekly basis as he tries to survive his rookie season. As this roster gets older and more expensive, it's imperative they don't lose the strengths that have made this roster successful in the past.
If the offensive line and pass rush are ineffective again, then the Colts' rebuild for future years will be more significant than it seems now.