First, he broke Randy Moss's single-game record for most receiving yards in a playoff game. Then, he went on to be named a first-team FCS All-American. Montana wide receiver Samori Toure may just be the most slept on wide receiver in the 2021 NFL Draft class.
Toure is a 6'3″ matchup nightmare that FCS opponents could not stop at the end of the 2019 season. Racking up over 900 yards receiving and 10 touchdowns on 48 receptions over Montana's final six games, Toure was nothing short of unstoppable for the Grizzlies. He came into his redshirt junior season with a combined 992 receiving yards, but then smashed the school record in 2019 with 1495 receiving yards. The stats are eye-popping, but how is that tape?
[sv slug=mocksim]
Wide receiver Samori Toure's tape lives up to the hype
For a guy of his size, Toure has a unique skill set. Frequently, taller receivers are stiff, slow, and struggle to separate at a high level. That will cap their upside and drag them down to strictly contested-catch red-zone targets. For example, think of a guy like Antonio Gandy-Golden. However, from time to time, there are outliers to that rule. Toure is one of them. None of those negative attributes described above apply to Toure. This is a fluid and athletic receiver that has an easy time separating from defensive backs.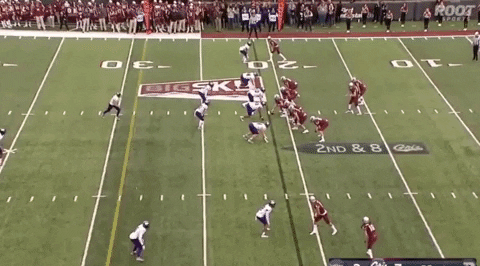 Something that makes a wide receiver like Samori Toure separate from the pack is his releases off the line. He knows how to attack leverage with his stems and get cornerbacks reeling. The cornerback is on an inside shade here, but Toure gets him moving off his spot with a quick three-step release to the outside. As he cuts back inside, it is the fluidity and violence in his upper body that sells that release.
His fluidity in and out of breaks shines here. Once he catches this football, he hits the turbojets. Toure has some legitimate explosiveness. It is a stop-start type of explosiveness too. When he steps on the gas, he is gone. Toure ran a 4.71 40-yard dash coming out of high school, but he is clearly faster and more explosive now.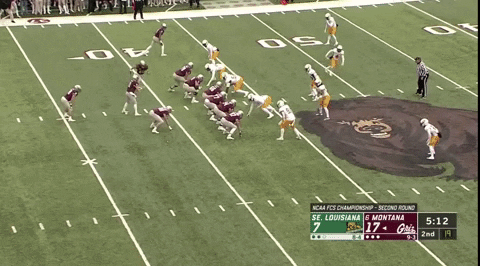 This double move by Toure is incredibly smooth. Again, it is that flexibility and fluidity in his hips and lower body that allows him to separate at his size. Toure does an excellent job of changing speeds on this route, however. He gets the cornerback to freeze and get on his heels rather than be ready to turn his hips and run with the double move. That change pace allows Toure to use his quickness and get vertical to win on this route.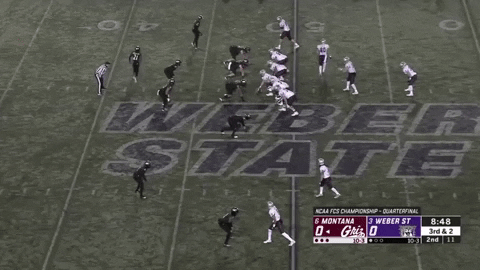 Toure's releases are all about quickness. He knows where he can win. With the threat of his physicality and size, he can work defenders' leverage against them and win with that fluidity. Here, he uses a shuffle release, gets on the toes of the defensive, and makes a quick cut inside. On a third and short, that is a smart release and route. Most importantly, it keeps the integrity of timing within the play in check.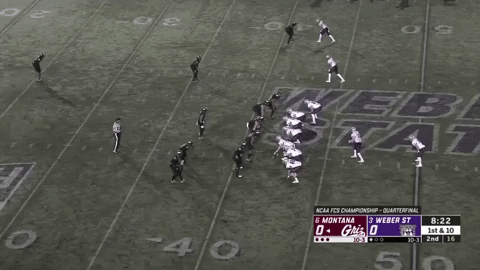 This is the other part of Toure's game where he shines. He is a very effective downfield threat with his good athleticism and adeptness to stack cornerbacks. With his crisp route running skills and polished stems, Toure really can stretch the middle of the field. He does so here by fighting through contact and attacking the outside shade leverage from off-man coverage. The underrated part of this play is how smoothly he tracks this ball into his hands. It is an over the shoulder grab with a defender bearing down, and he still manages to make the adjustment and secure the catch away from his frame.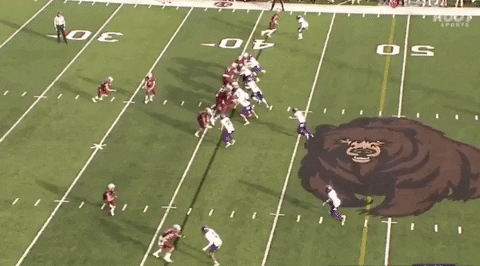 This is where Toure's ability to destroy pursuit angles is shown. I love how he fights through the press attempt at the line with a quick arm over and swat with the outside arm and then explodes through the catch point to take this thing to the house. It is that explosiveness that allows him to take slants all the way.
Toure's outlook
There are a lot of times when FCS players get hype just because they stand out against the inferior competition. When push comes to shove, there have to be translatable traits. Can I point to a clearly defined role for this guy at the next level? Then, most importantly, is this prospect just a step above everyone else at that level?
When looking at a Toure, this is a prospect that checks both of those boxes. He was a man amongst boys last season. Few players have his fluidity and nuanced route running at his frame. Needless to say, it is a pretty invaluable trait to have. Toure projects very nicely as an X-receiver in the NFL, who can play in the slot whenever asked. Toure can even slip out to the Z, but for a guy who is going is an easy separator and a threat to take it to the house at any point, he fits the mold of an X-receiver very nicely. With his adeptness against press coverage, he can be comfortable up on the line.
With all that in mind, Toure has a lot going for him. His dominant stretch of games certainly put him on NFL radars. You don't just break a record set by Randy Moss by being another guy. Toure is an outstanding football player who I think is a prime candidate to head to Mobile for the Senior Bowl in 2021. If he has a strong season and process, we could be looking at a day two selection.