The 2022 Indianapolis Colts are hoping their third quarterback in as many years is finally the one to take this franchise to the Super Bowl. The Colts traded Carson Wentz for veteran Matt Ryan after a disastrous two-game skid at the end 2021 season cost the franchise a return to the playoffs. Expectations have changed with the more consistent Ryan and several other playmakers added to the roster.
We will examine the Colts' current record prediction, projected win totals, any intriguing prop bets involving the franchise, and their odds to win the division, conference, and Super Bowl in 2023.
All odds are from Caesars Sportsbook unless otherwise stated and are correct as of July 21 at 12 p.m. ET.
Indianapolis Colts record prediction 2022
Following the release of the NFL schedule, Caesars has provided odds and spreads for all of the Colts' 2022 regular-season matchups. Based on those numbers, the Colts are projected as favorites in nine games, underdogs in five, and pick 'ems in three. If the season matches those predictions, the Colts will finish with a 9-5-3 record following Week 18 of the 2022 season.
That would be quite the bizarre record since no team has had two ties in one season since overtime was adopted in 1974. Of course, a pick 'em line isn't a projected tie but a game in which a favorite has not been established. These can be great opportunities for bettors.
The Colts made only a few moves this past offseason, but they were impactful. General manager Chris Ballard pulled the plug on the Wentz experiment after one season where he posted respectable numbers. But clearly, there was more to the on-field play since Wentz was a net positive until the final two weeks of the season. The Colts traded Wentz to the Washington Commanders without a clear successor lined up.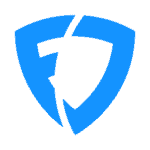 FanDuel Sportsbook
States: NY, AZ, PA, NJ, IA, IL, CO, IN, TN, VA, WV, MI
GET THE APP
NEW PLAYER BONUS
BET $5, WIN $150!


30-1 ODDS ON ANY GAME!
BET NOW
They lucked into Ryan after the Atlanta Falcons struck out in their pursuit of Deshaun Watson. Ryan is a much better fit in head coach Frank Reich's system thanks to his pre-snap ability to read defenses and accuracy while targeting tightly-covered receivers. Even at 37 years old, Ryan is a great game manager.
Indianapolis also wisely beefed up their defense with veteran cornerback Stephon Gilmore and edge rusher Yannick Ngakoue. Both will boost positions of major importance and need for 2022. Overall, between free agency and the draft, I love what the Colts did.
The AFC South is the worst of any division in the conference, but that doesn't mean it'll be a cakewalk for the Colts. 11 of their 17 games feature a spread of 3 points or less on each side. That means the Colts must win close games effectively, or the Tennessee Titans may have the upper hand in the divisional race.
Colts odds, picks, and props
Now we know the sportsbooks prediction for the Colts on a week-by-week basis. Let's take a look at their season-long odds for win totals, the division, the conference, and the Super Bowl.
Colts win total: 10 (Over -105, Under -115)
Colts to make the playoffs: Yes -175
AFC South winner: -125
AFC winner: +1200
Super Bowl winner: +2200
Oddsmakers have taken a cautious approach with the AFC South for 2022. There is certainly respect for the Titans built into the Colts' win total and divisional odds. That's fair, considering the Titans can win the South if Derrick Henry stays healthy and Ryan Tannehill plays to his 2020 level.
However, that's the only pathway for Tennessee to be in the mix if the Colts stay healthy. Indianapolis was a top-10 offensive and defensive team last year and upgraded their biggest positions of need. Their shocking Week 18 loss to the Jacksonville Jaguars ended their season prematurely.
Things will be different in 2022 as long as Jonathan Taylor stays healthy. The Colts had inconsistent play at three of the most critical positions in football: quarterback, cornerback, and edge rusher. At least two of those positions have been significantly bolstered.
For as much as I like the Colts' ability to win the division, they also have a marked ceiling with Ryan and a lack of higher-upside receivers and defenders. Ryan is a solid performer, but he'd be the fourth-best quarterback in the AFC North and fifth-best in the AFC West. This will become a problem by the Divisional Round of the playoffs.
Colts MVP odds and player props
The Colts' MVP and player props offerings are vast. They have clear stars who they will rely upon, and we can rely on a track record of performance and usage to make informed decisions. We must avoid projecting Ryan's past high-volume usage into a conservative scheme.
The Colts aren't deep with playmakers, so we're focusing on the household names for our prop plays. That means Ryan, Taylor, and Michael Pittman Jr. are the only worthy investments on offense. The Colts had interesting defensive props as well.
MVP
Matt Ryan +3500
Offensive Player of the Year
Jonathan Taylor +1000
Matt Ryan regular-season passing yards
Over/Under 3,900.5 (-110)
Jonathan Taylor regular-season rushing yards
Over/Under 1,450.5 (-115)
Bobby Okereke regular-season total tackles
Over/Under 109.5 (-115)
Darius Leonard regular-season total tackles
Over/Under 137.5 (-115)
Last year's offense was a return to the early 2010s stylistically. Everything ran through Taylor. Taylor was excellent, rushing for 1,811 yards and 18 scores.
While Taylor is still the focal point of the offense, the functionality of the unit will change. Instead of Taylor making Wentz better and creating opportunities, Ryan will be more of the catalyst for the unit. Ryan's passing ability will force defenses to respect the threat of play action because Ryan is a better QB in structure than Wentz.
The young receiving corps will benefit the most from Ryan's presence. Pittman will be a star with Ryan's precision and timing. Rookie Alec Pierce can be a downfield playmaker for Ryan to target. Hopefully, we'll get a full season from Parris Campbell as well.
But none of that means we should drastically change individual projections, just that the team itself will run smoother.
The defensive props are fascinating. Oddsmakers essentially flipped the tackle totals for Bobby Okereke and Darius Leonard, which could be a play on the public's familiarity with their roles and performance. Leonard is the superstar of the two but had 10 fewer tackles than his teammate and was 15 shy of this line.
Colts 2022 picks
Colts over 10 wins: -105
Colts win the AFC South: -175
Ryan under 3,900.5 passing yards: -110
Taylor over 1,450.5 rushing yards: -115
Okereke over 109.5 total tackles: -115
Leonard under 137.5 total tackles: -115
Aided by the NFL's second-easiest schedule in 2022, the Colts are set to have an impressive regular season. Ryan has been a consistent force throughout his career, replacing a continually volatile on-field performer and off-field presence in Wentz. That change will help avoid the handful of bad losses that cost the Colts in 2021.
The Colts have two tough stretches of games. From Weeks 3-5, they host Kansas City and Tennessee and then go to Denver for Thursday Night Football. Then, starting in Week 10, the Colts go to Las Vegas, host Philadelphia and Pittsburgh, and travel to Dallas before their bye week.
If Indianapolis wins one of those games, they will push their total of 10 wins because the Colts will be favorites in every other matchup on their schedule. Every win beyond that is gravy. 10 or more victories should also lead the division since the Titans have taken a clear step back from last year's team.
Wentz finished 16th in pass attempts last season, and Ryan will likely replicate that volume. Simply put, Ryan will be better at it. Still, Wentz only had 3,563 yards despite a respectable yards-per-attempt mark. The addition of Pierce won't be enough for Ryan to generate the 348 passing yards needed to hit the over on yards.
Taylor will continue to be fed the ball with regularity. The only way he does not clear this low total is if he suffers a major injury. The Colts still have one of the best offensive lines in football, a staff that wants to run, and a quarterback who has only benefitted from an elite rushing attack twice since entering the league.
The final two props are intertwined. There's no reason we should expect Okereke to drop almost 20 tackles outside of injury, considering his role as a downhill thumper.
Leonard could ascend to more than 137.5 tackles, but he's finished with 121, 132, and 122 total tackles over the last three seasons. We're simply playing the recent production for Leonard. He's also missed at least one game every year. Betting on perfect health for him simply doesn't make sense with the information we have.
Listen to the PFN Betting Podcast
Listen to the PFN Betting Podcast! Click the embedded player below to listen, or you can find the PFN Betting Podcast on iTunes, Spotify, and all major podcast platforms. Be sure to subscribe and leave us a five-star review!