Father's Day is fast approaching, and that means it's time to get dad exactly what he needs to celebrate. But what do you get for the man who has everything? His favorite NFL team gear, of course. Head on over to FOCO's website for all the best Father's Day gift ideas, including the items below.
NFL summer shirts
Looking for a dash of floral style to get dad through the warmer months? This Floral Button Up Shirt is just the thing and will help you stand out at the beach, the barbeque, and everywhere in between. Retail: $70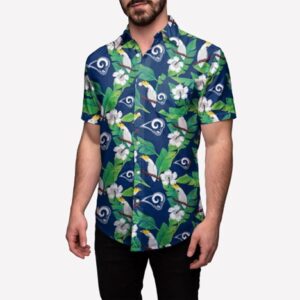 When you want the man of the house to be able to display his love for his favorite team on his chest, you'll find what you're looking for in the Solid Wordmark Short Sleeve Henley, with design flair that can't be beaten. Retail: $40
From weekend warrior to office master, your dad does it all. Now, you can help him celebrate the big game while he's at work with the Workday Warrior Polyester Polo. He'll be the freshest fan at work for sure. Retail: $45
No sleeves, no problem. Dad will love letting his arms breathe and flexing his guns when you give him the Solid Wordmark Sleeveless Top as a Father's Day gift. Retail: $35
NFL summer footwear
Who's a shoe-in for best gift giver this year? It's you when you get dad a pair of these Colorblock Big Logo Clogs for wearing around the house, to the beach, and more. Retail: $35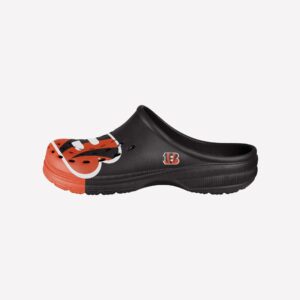 NFL summer pants and shorts
Keep the good times rolling in your pop's wardrobe and allow him to mix and mitch fits with pants and shorts, including these Buffalo Check Lounge Pants. He'll be sleeping like a champ and relaxing around the house in no time. Retail: $35
Your old man will never be short on style when you gift him a pair of Tonal Camo Woven Shorts. Lowkey is the name of the game, and you'll ace it for sure. Retail: $45
NFL summer headwear
Get your father's head in the game by gifting him a Floral Printed Straw Hat for Father's Day. He'll be feeling fine in floral print in no time, and ready to mow the lawn while staying cool. Retail: $40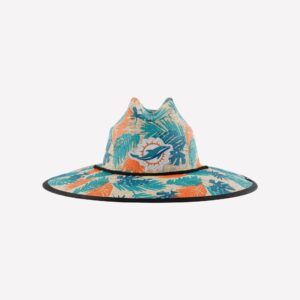 NFL summer swimwear
Now that the pool is back open, dad's going to want to take a dip. You can help him rep his favorite team with the Solid Wordmark Traditional Swimming Trunks, a stylish, team-colored option for those warm days in the water. Retail: $50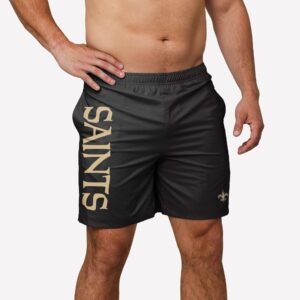 And while you're on FOCO's site buying gifts for the number one dad, head over to their collectibles page to check out the wide range of bobbleheads and figurines available for purchase. A bobblehead is just the thing to pair with the products seen here for the ultimate gift.