The Detroit Lions will officially begin training camp next week, meaning it's time for every member of the roster to pass a physical. Any players dealing with injuries can either be placed on the physically unable to perform (PUP) list or non–football injury lists.
What health questions will the Lions be monitoring during camp? Let's go through the top potential concerns, beginning with a 2023 free agent signing.
Detroit Lions Injury Update
Emmanuel Moseley, CB
The Lions made no bones about improving their secondary this offseason, adding free agents Cam Sutton, C.J. Gardner-Johnson, and Emmanuel Moseley while using a second-round pick on Alabama DB Brian Branch. Those additions should help shore up a unit that ranked 23rd in pass-defense DVOA a year ago, but Moseley remains something of a health question mark.
Moseley — who signed a one-year, $6 million contract to leave the 49ers — is still recovering from the ACL injury he suffered in Week 5 of the 2022 campaign. He was able to participate in a walkthrough during Detroit's minicamp, but it's difficult to assess how significant of a step that was, given that the Lions weren't wearing pads or making contact.
Still, the fact that Moseley was on the field is a positive sign. His knee injury will be under further scrutiny when the Lions' veterans officially report on Saturday. Detroit could place Moseley on the active/PUP list for the time being, with the intention of removing him as soon as he's ready to practice fully.
Moseley has had trouble staying healthy throughout his career. A knee issue and a high ankle sprain cost him games in 2021, while a concussion and a hamstring strain were problems in 2020.
If Moseley suffers a setback, Jerry Jacobs is the next man up on Detroit's depth chart. Jacobs, who has started 17 games for the Lions after making the team as an undrafted free agent in 2021, could compete for a starting role even if Moseley is healthy.
Frank Ragnow, C
Frank Ragnow is still dealing with the lingering toe injury — one that he has referred to as the "most severe degree of turf toe" — since Week 4 of the 2021 campaign. After undergoing surgery and missing 13 games that season, Ragnow re-injured his toe during Week 1 of the 2022 campaign but managed to play through the issue.
"It's a deal where it's kind of inoperable, so it's something we're trying to navigate," Ragnow said in May. "But hopefully, it's not going to be anything near the altitude of last year, where it was, like, brutal. There's no healthy tissue left, so it would have to be an experimental procedure to get that done. And that's not something NFL offensive linemen are in the business of (trying)."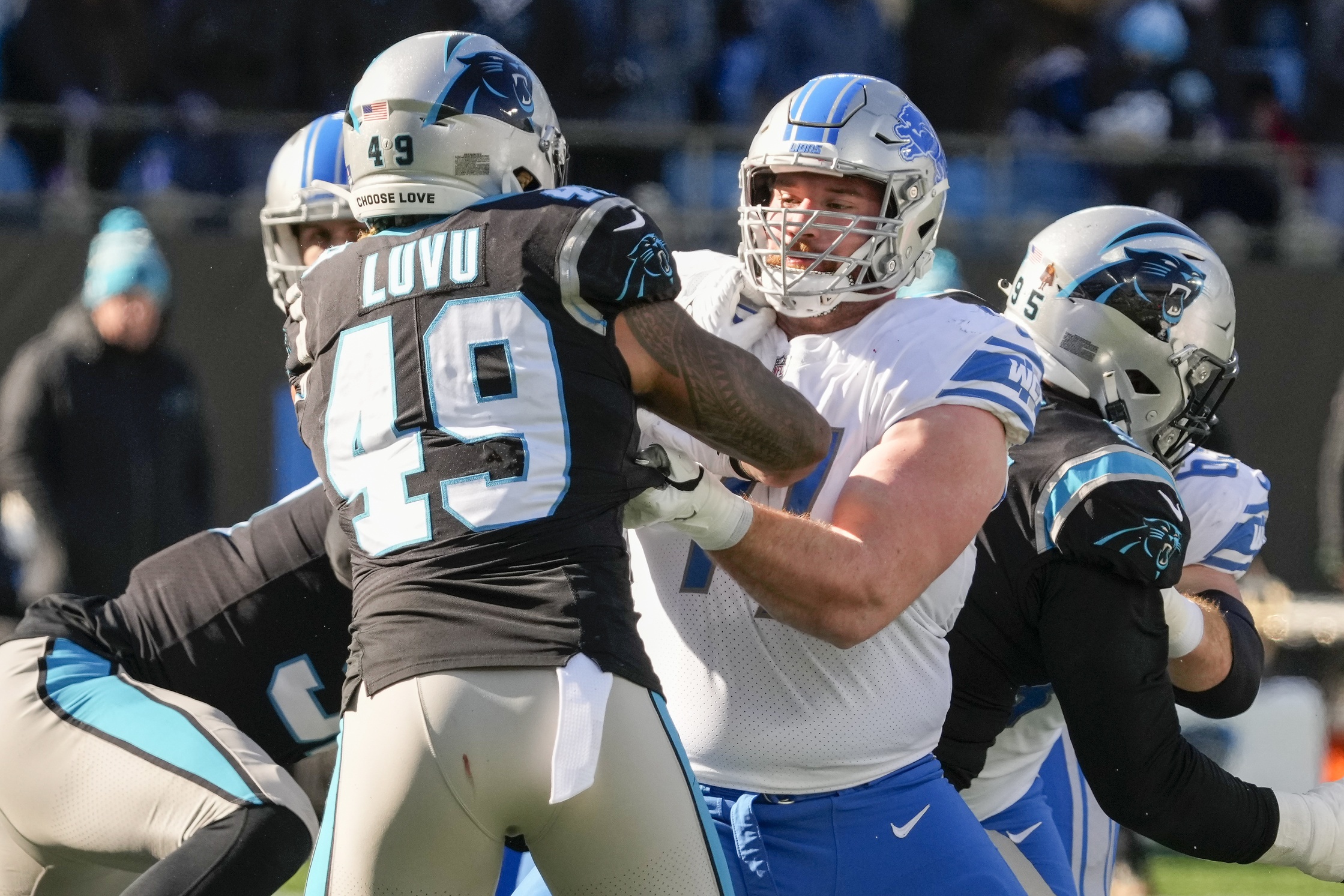 Ragnow still managed to suit up for 16 of 17 games last year despite the injury and was one of the focal points of an elite Detroit offensive line. Going forward, it sounds as though Ragnow will simply play through any pain, so it seems unlikely that he'll be placed on an injured list to start camp.
"I told him to get used to not ever being the same, and that's his mindset," OL coach Hank Fraley said. "It takes a mindset to do that stuff. When you are talented like him, it's hard to see. I can see some of it, but he's going to be fine. It's all in the mind now. He's good. He plays at a very high level."
Levi Onwuzurike, DT
Detroit expected big things from Levi Onwuzurike after selecting him in Round 2 of the 2021 NFL Draft, but a recurring back injury has halted his career progress. Onwuzurike missed part of training camp during his rookie season but still managed to appear in 16 games.
However, the Washington product re-injured his back during training in 2022, then underwent surgery in October to correct a disc issue. He ultimately spent the entire season on injured reserve.
Now, the Lions are optimistic that Onwuzurike will be available for the start of training camp.
"I would say he's probably about right on schedule for what we thought," head coach Dan Campell said in June. "He just got on the grass, really about a week ago, to where he can begin to run. And so, then, really it's, OK, how fast can — now that he's moving, he's out there on the grass, he's able to run, he's off the Ultra G — how fast can his body come back? We don't entirely have that answer."
With no return timeline in place, the Lions could place Onwuzurike on the PUP list until they determine how he's progressing. When healthy, Onwuzurike should compete with Isaiah Buggs, Christian Covington, and third-round pick Brodric Martin for playing time behind locked-in starting DT Alim McNeill.
Hendon Hooker, QB
The Lions already made one significant roster move earlier this week when they placed rookie QB Hendon Hooker on the non-football injury (NFI) list. Hooker suffered a torn ACL during his final season at Tennessee, but the NFI list can house any player who was injured outside of an NFL facility.
Hooker, whom Detroit drafted in the third round of April's draft, was never expected to be part of the Lions' 2023 offensive plans. With Nate Sudfeld likely to serve as Jared Goff's backup, Campbell has referred to the upcoming campaign as a "redshirt season" for Hooker.
If Hooker remains on NFI into the regular season, he'll be required to miss at least the first four games of the year.