With the Dallas Cowboys wrapping up Day 6 of camp and the first day of padded practice, who stood out?
Today's session was the team's second day with pads. This gives everyone a glimmer of what the Cowboys could look like at full force.
Latest Practice Report From Dallas Cowboys Training Camp
Injury Updates
During a press conference ahead of Day 6 of camp, head coach Mike McCarthy noted that the goal for cornerback Trevon Diggs is to get him to "do a little more," meaning they will work him through the individual drills and re-evaluate after that.
Diggs was spotted doing those individual drills during practice and participating in team drills again.
As for defensive end Sam Williams, the Dallas Morning News reported that he was dealing with a shoulder strain.
McCarthy said the goal was to get him out early and do some individual drills, but they will try to work him in more.
However, at practice, Nick Harris with the Cowboys tweeted a video of Williams leaving practice early.
Nick Harris also tweeted that wide receiver Simi Fehoko was without pads and a helmet at practice today. After practice, Michael Gehlken tweeted that, according to a source, Fehoko suffered a quad contusion after colliding with a linebacker. He is expected to return to the field later this week.
McCarthy also said that defensive end Dorance Armstrong would work with the Cowboys' associate athletic trainer and director of rehab Britt Brown today.
As for Tony Pollard, McCarthy said that although he wouldn't get full reps today, they would increase the amount he did get as part of his ramp-up post-injury.
Contract News
We are on Day 6 of our "Zack Martin watch" with no update on the situation.
However, Jerry Jones said this situation has "nothing to do with Zack."
"Once you have a contract. Once you're in the contract, unless there is adjustments far more for the Cowboys, there is no discussion," said Jones.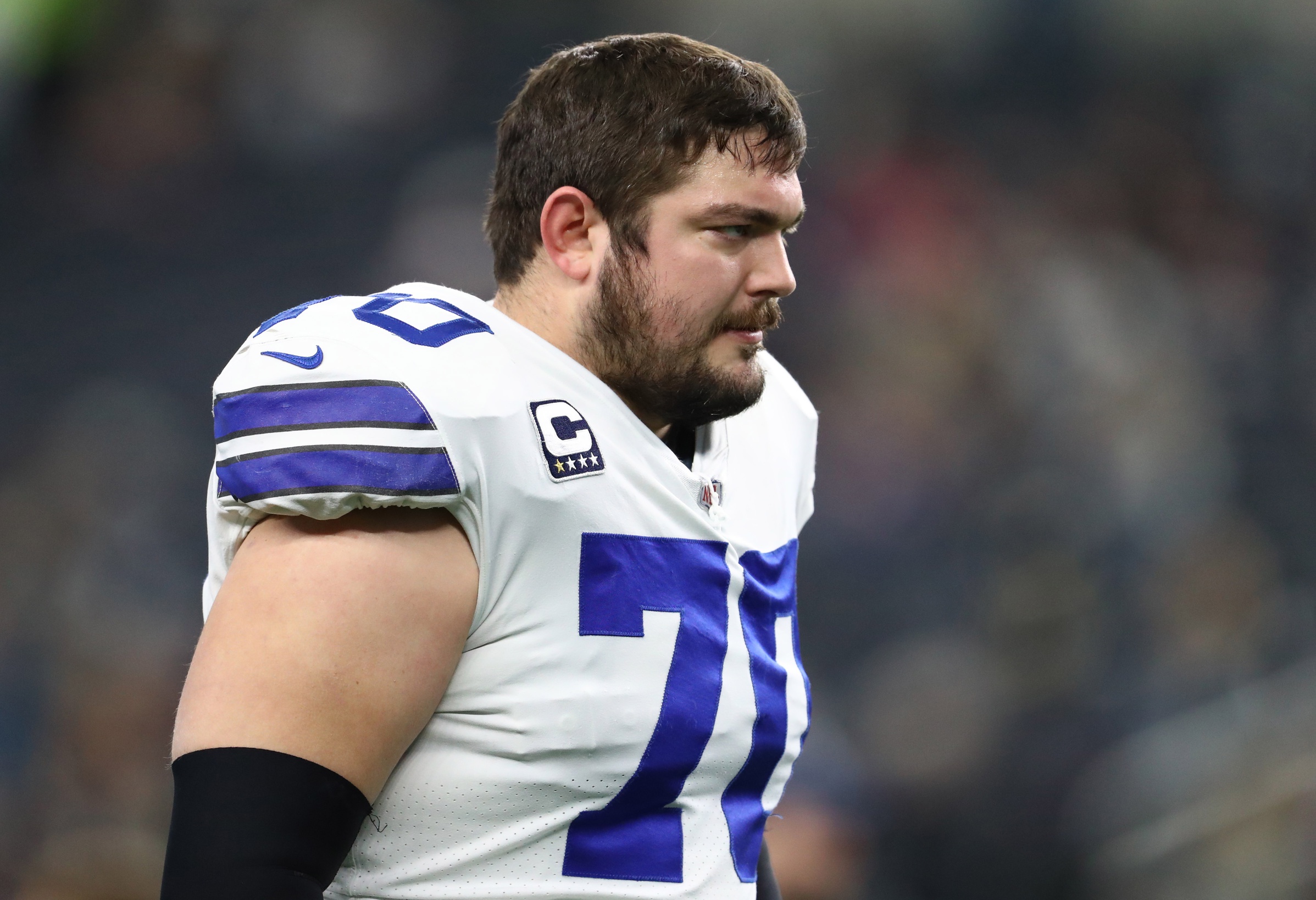 He went on to say that the Cowboys don't have the ability to reduce big contracts, especially if guys don't play well, and that if you already have a contract, there has to be adherence to that contract because of the salary cap.
Jones said that the fact is what one player gets, the others don't.
"It's up to me to basically allocate that, and when you got a contract in place, I don't even look at this as Zack. Zack is too special of a person. But I also had to let Demarcus Ware get out of here, and that killed me," said Jones, who talked about his decision to let Ware go because he didn't have enough money for other contracts that needed to get done at the time.
Highlights From the Day
Here are some standout performers and moments from the day:
Today's touchdowns:

Prescott to Ceedee Lamb after Prescott rolled out of the pocket and passed to Lamb, who safety Markquese Bell was covering.
Prescott to Lamb again, who caught the ball in double coverage against Trevon Diggs and DaRon Bland.
Prescott to Brandin Cooks after being a few steps ahead of cornerback Eric Scott Jr.
Prescott to KaVontae Turpin after being a little too quick for cornerback D'Angelo Mandell.
Prescott to Peyton Hendershot over coverage from Leighton Vander Esch.
Reports say that Prescott was electric passing in the red zone today.

Not only that, but Prescott was using his legs more, even running in the end zone for a touchdown.

Completed two-point conversations:

Prescott to Brandin Cooks called incomplete, but Gehlken, who captured the video, said it would have likely been overturned upon review in an actual game-time scenario.
Prescott to Jake Ferguson times two.

Nick Harris posted a great video of the matchup between Michael Gallup and Stephon Gilmore. Gallup caught a deep ball with one hand in man coverage by Gilmore.
Wide receiver Jalen Tolbert continues to look like a starting receiver with his ability to shift and move quickly.
Cornerback Eric Scott Jr. broke up a pass intended for Gallup in a video posted by David Moore.
Wide receiver Jalen Brooks had a great play against cornerback Nahshon Wright in coverage.
To no one's surprise, Micah Parsons would have had two more sacks today, one of which he seemingly knocked Prescott down to the ground.
Trevon Diggs participated in team drills today and quickly showed off his skills. He broke up a pass intended for Turpin.
It was noted that Vander Esch was working with defensive line coach Aden Durde. Working with the EDGE group could help Vander Esch take the next step.
Star of the Show
The star of the show today was Prescott.
Prescott was throwing bombs in the end zone all day. He is utilizing all cylinders on his offense, showing that the chemistry he worked all offseason to build is there.
Prescott was spotted using his legs more in the last two days, even showing off a quarterback sneak.
You can see the communication within this offense already improving since last season. Prescott seems comfortable under the pressure the Cowboys' defensive line puts on him to release the ball quicker.
If Prescott is in training camp form and the progression trends upward like this, his midseason form should be something special.
Listen to the PFN Cowboys Podcast
Listen to the PFN Cowboys Podcast! Click the embedded player below to listen, or you can find the PFN Cowboys Podcast on iTunes, Spotify, and all major podcast platforms.  Be sure to subscribe and leave us a five-star review! Rather watch instead? Check out the PFN Cowboys Podcast on our NFL YouTube channel.