The Dallas Cowboys are coming off consecutive 12-5 seasons, but regular-season success means nothing to fans or the team. They've made a few key additions to their roster since last season, and expectations are rightly in the area of a famous Michael Jordan quote.
We also know how the Cowboys build their rosters. Not much has changed in how they do things over the past three decades. But they have recently become at least a bit more aggressive.
How the Dallas Cowboys Were Built Through the Draft
Get ready, folks, because this is going to take a while. And that is because this is how the Cowboys build their rosters. Heading into 2022, they had the most home-grown talent in the NFL (81.1%).
The next-closest team was the Ravens (75.8%). Only four teams, including the Cowboys, had marks over 70%. There is a lot of turnover in the modern NFL, and there are three ways to build a roster.
Yet, Dallas puts most of its focus on one. The NFL Draft is their Super Bowl because they can't seem to get back to the real one.
And that makes sense. Will McClay is an outstanding gener… vice president of player personnel. If he were labeled a GM, he'd be considered one of the best in the NFL.
MORE: Cowboys RB Depth Chart — Who Gets the Touches After Tony Pollard?
But he doesn't do this alone. Chris Hall is the Cowboys' secret weapon. McClay is responsible for the entire thing, but Hall runs the college scouting side of the operation. And that is the thing that has kept Dallas relevant over the years.
Hall has been around the Cowboys organization for 33 seasons. He's been the college scouting coordinator since 2001. That whole time, his operation has largely kept the Cowboys afloat.
They've found gems in Tony Romo and Dak Prescott. Barry Church, Dan Bailey, Cole Beasley, Jeff Heath, and Terence Steele are all undrafted free agents that have shined for Dallas in recent times.
Yet, the Cowboys have dominated the first round of the NFL Draft. Since 2010 they've drafted Dez Bryant, Tyron Smith, Morris Claiborne, Travis Frederick, Zack Martin, Byron Jones, Ezekiel Elliott, Taco Charlton, Leighton Vander Esch, CeeDee Lamb, Micah Parsons, Tyler Smith, and Mazi Smith.
It's too early to judge the last two. So out of the 11 picks since Bryant, they've missed twice. That's an unbelievable hit rate, especially because seven of the 11 picks were outside of the top 15.
Their entire offensive line has either been drafted or signed by them as an undrafted free agent. Two of their starting receivers and four of their top six were drafted by the team. All of their tight ends began their careers with the Cowboys.
The same goes for their defensive line. Only Johnathan Hankins and Dante Fowler Jr. began their careers elsewhere out of their top 12 on the depth chart. All of their linebackers were drafted by the Cowboys. Three of their five starting defensive backs were drafted by Dallas.
They dominate this area of team building. So let's get to the disappointing side.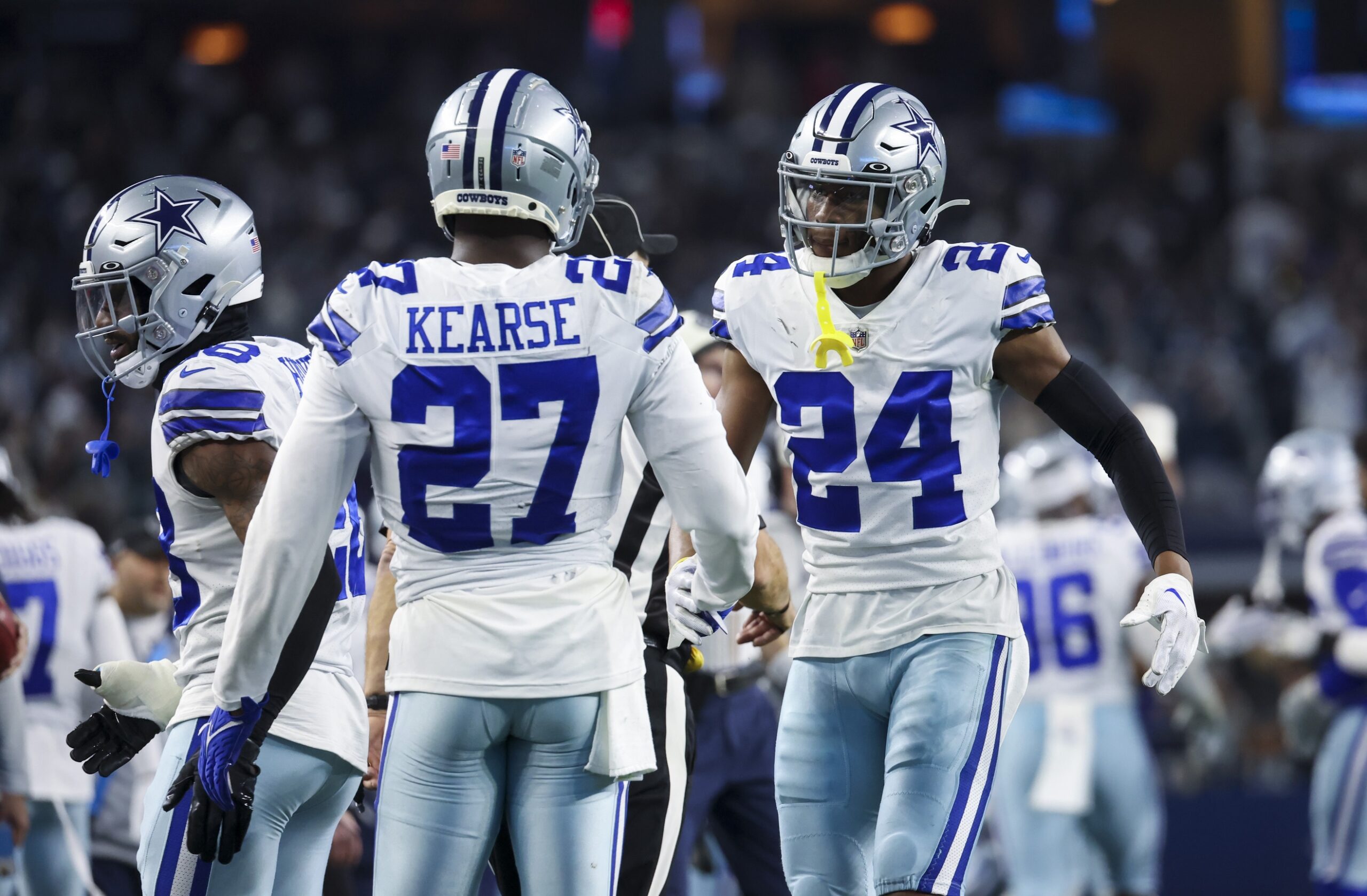 How the Cowboys Were Built Through Free Agency/Waivers
They weren't. Call it the Cowboys' perceived need to win deals, but Dallas simply does not worry about dealing during the first week or two of free agency. They draft their own, and they pay their own, and that's it. The most significant additions were all incredibly low-cost moves that worked out for them.
MORE: Dallas Cowboys 2023 Schedule
Jayron Kearse and Malik Hooker have been outstanding for the Cowboys' defense since joining the roster in 2021 with the arrival of Dan Quinn. Fowler is the only other player on the defensive roster from outside of the organization. And he's likely only with Dallas because he has a relationship with Quinn.
On offense, the Cowboys claimed Will Grier off waivers to be their No. 3 QB. Chuma Edoga was signed to be an inexpensive depth piece on the offensive line. KaVontae Turpin is the only other outside signee, and he comes from the XFL.
How the Dallas Cowboys Were Built Through Trades
Things get a bit more interesting here. We've seen Chris Grier, Les Sneed, and Howie Roseman take advantage of the NFL trade market. Contractual situations often lead to established veteran starters being relatively "cheap" relating to draft capital.
"We knew that he (could be a) big-time potential answer for what we needed," owner Jerry Jones said of Brandin Cooks, who the Cowboys traded for in exchange for a 2023 fifth-round pick and a 2024 sixth-round pick.
Cooks was everything the Cowboys needed on the offensive side of the ball. They needed speed, and Cooks has more than enough of it on tap.
The Cowboys' other bugaboo heading into the season was at cornerback. So they went out and traded a fifth-round pick for Stephon Gilmore, an outside cornerback coming off a Pro Bowl season.
"I'm excited," Gilmore said. "Dan Quinn is a great coach. They had a great defense last year. I'm just trying to bring my athletic ability on the team and make plays for the defense because it was already good — just trying to make them better."
Those two players could make a massive impact on the outcome of the Cowboys' 2023 season if they're able to remain healthy. But those are not the only trades Dallas has made.
The Cowboys also traded for Hankins last season, and he helped improve the team's run defense immediately upon his arrival.