With the start of the 2022 NFL season closing in, many teams have announced uniform changes for next year. Some clubs are showcasing throwback uniforms, others are debuting new Color Rush looks, and a few are simply adding new helmets. Which team has the best new uniform for next year?
Ranking the best uniform changes for the 2022 NFL season
In 2021, the NFL changed its uniform guidelines to allow teams to use a second helmet. Before that alteration, clubs could only use a single helmet style. The league previously feared that letting players use more than one helmet would present safety concerns. Now, teams can introduce a second helmet, but it can only be worn with throwback, alternate, or Color Rush uniforms.
With that new rule in place, teams are opening up the possibility of boasting new uniform looks. Here are the top uniform changes planned for next season.
1) New York Giants' throwback
Lawrence Taylor, grab your cleats — the Giants are returning to the 80s. Next season, New York will wear the throwback uniform that the club donned from 1980-1999. The uniform, which includes "Giants" spelled out across the side of the helmet and classic numbers on the jerseys, will be featured on Oct. 2 against the Bears and Dec. 4 against Washington.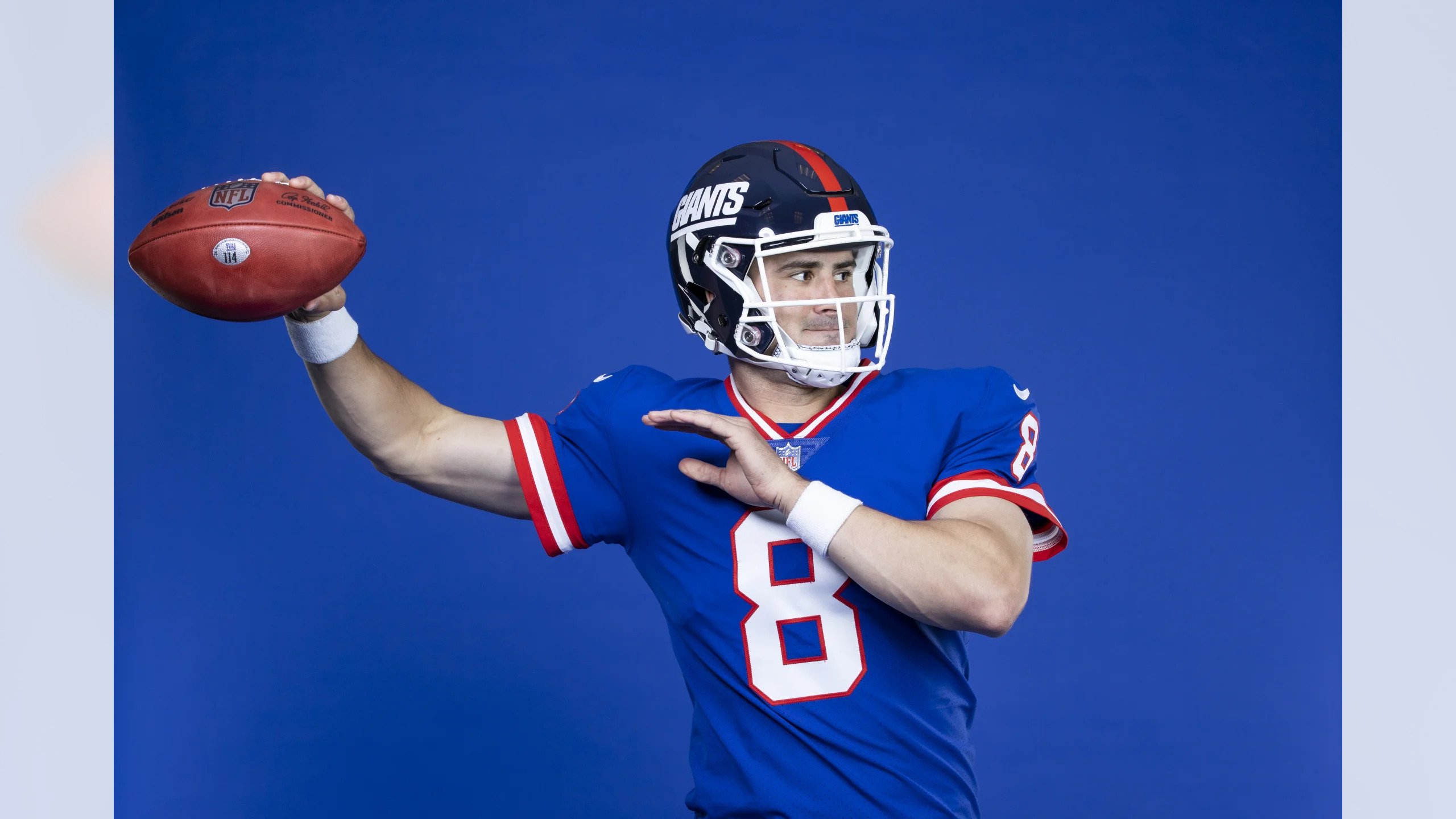 2) Cincinnati Bengals' all-white alternates
The Bengals plan to wear a white helmet with stripes to complement their all-white alternate uniforms. It's a unique look entirely different from Cincinnati's usual black-and-orange attire. And white Bengal tigers do exist!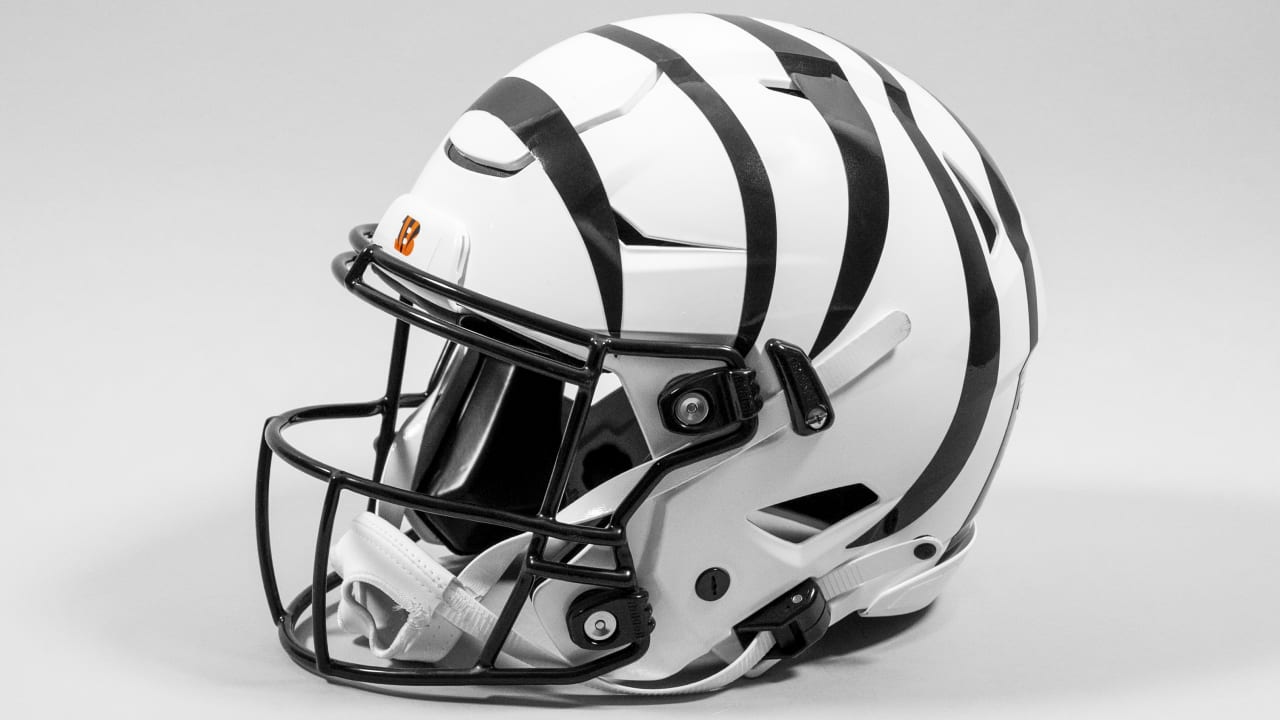 3) New England Patriots' throwback
New England is bringing back the "Patriot Pat" uniforms that they originally wore from 1960-1993. From 1994-2012, the Patriots wore these red uniforms 18 times, but they were forced to shelve them once the league instituted its single-helmet rule. New England hasn't yet announced which games will feature the throwback look.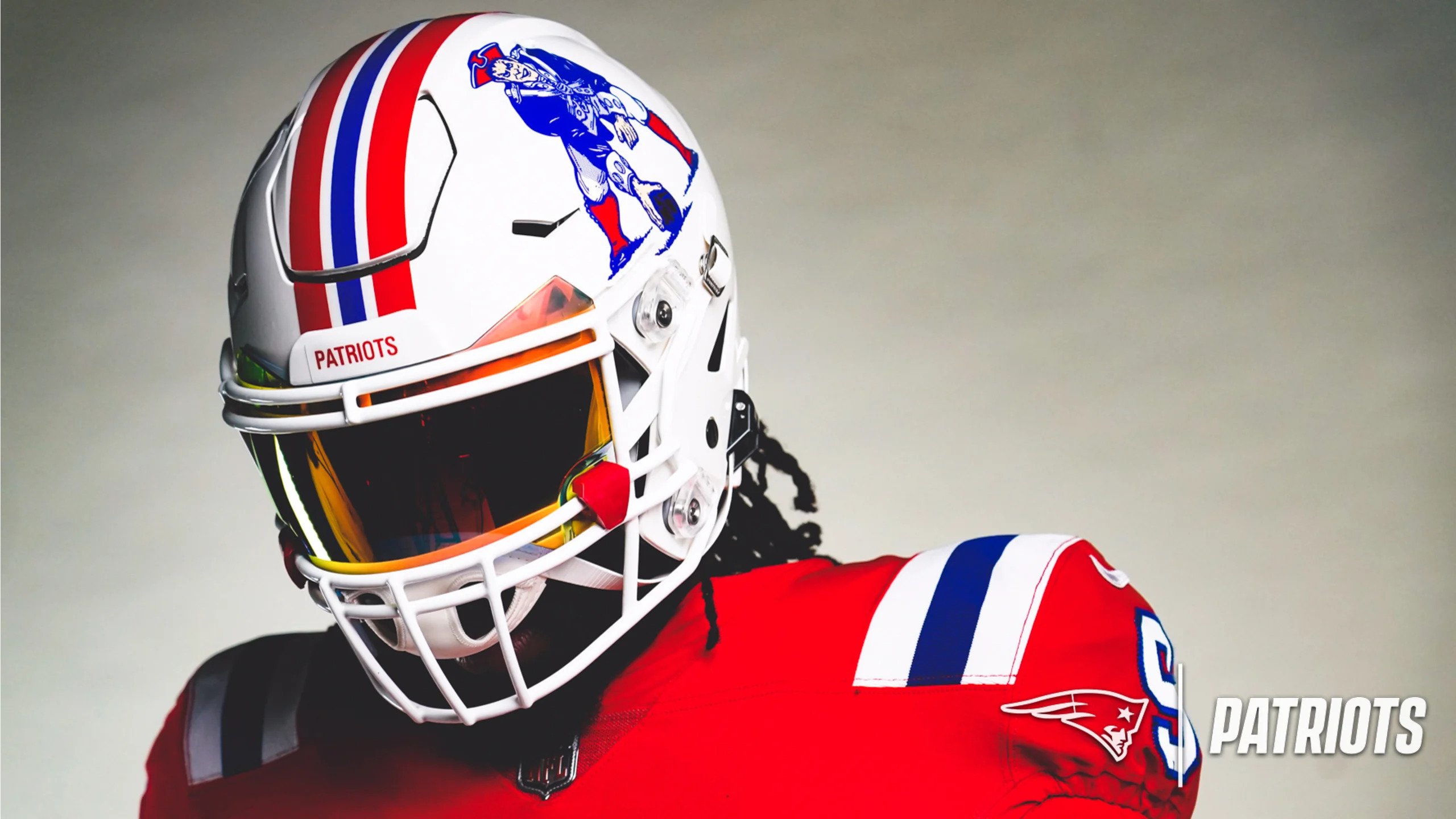 4) Washington Commanders' all-new uniforms
After Washington changed the name of its team, it was only a matter of time until they overhauled their uniforms too. The Commanders will have three jersey options — burgundy, white, and black — that can be paired with either a burgundy or black helmet.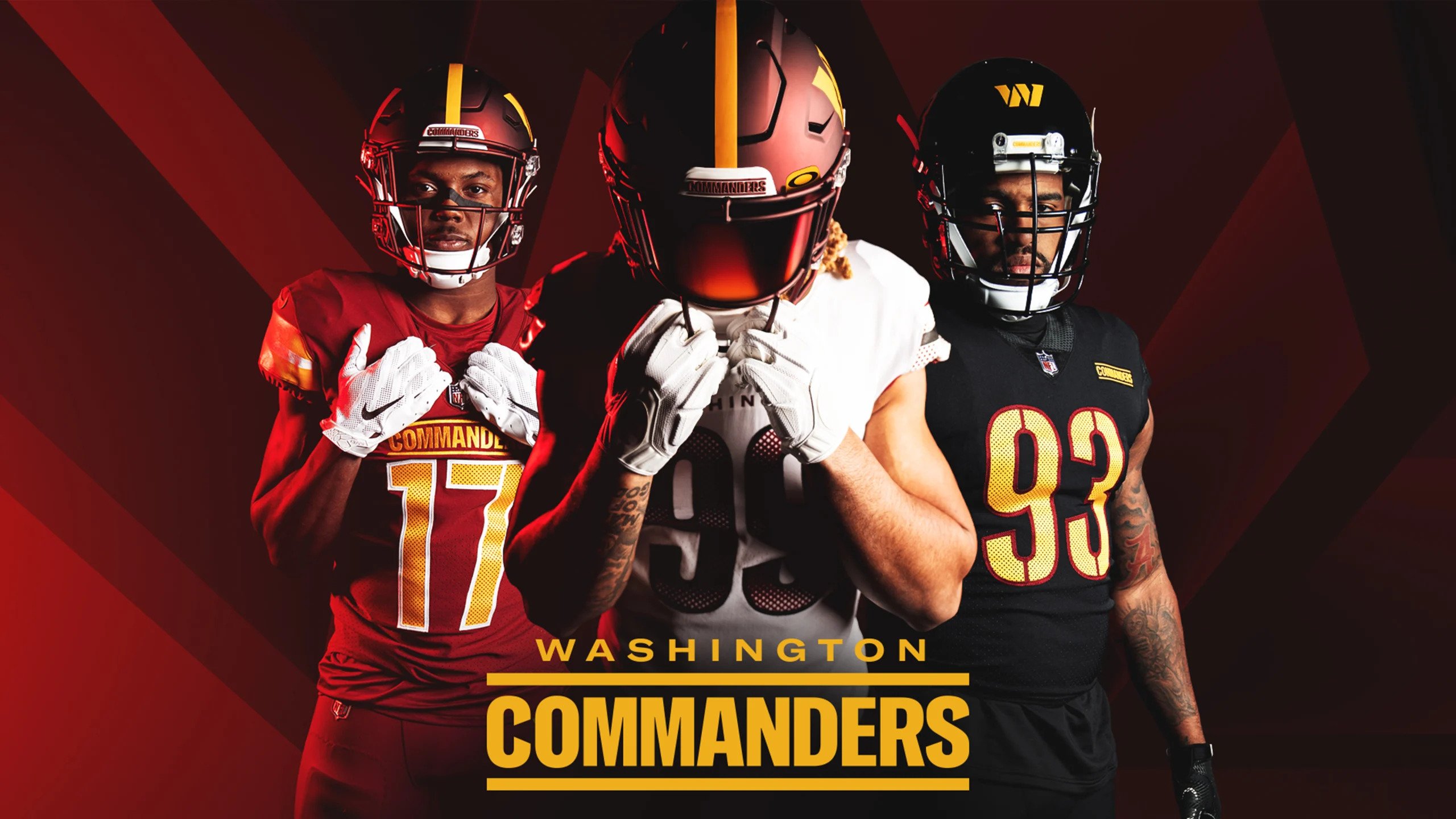 5) Atlanta Falcons' throwback helmet
The Falcons are keeping their black throwback uniforms in place, and they're adding their retro red helmet from 1966. Atlanta originally wore this helmet from the team's inception through 1969, and they wore it twice yearly from 2013-2016. Next season, the Falcons plan to wear this uniform combination against the 49ers in Week 6.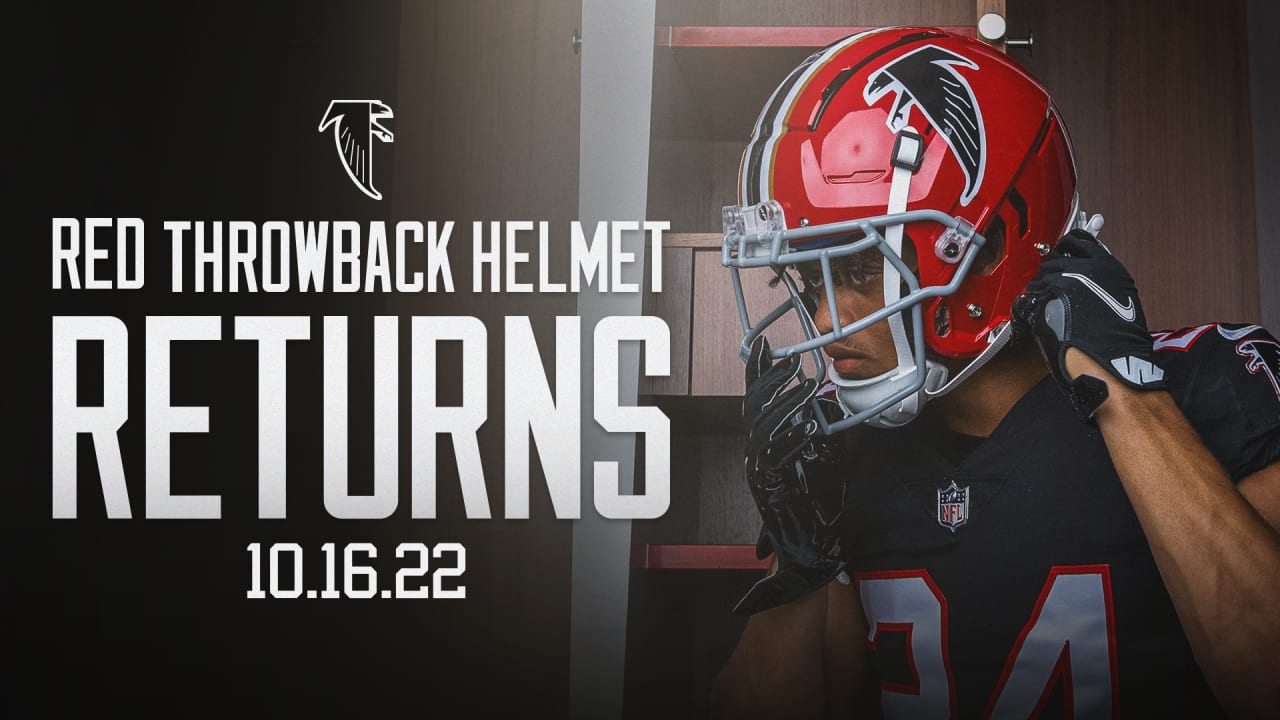 6) Dallas Cowboys' throwback uniform and white helmets
When the news broke that the NFL was going to adopt this new uniform policy, Cowboys fans were clamoring for their throwback look to return. Their prayers were answered when Dallas announced that for the first time since 2012, they would wear their throwback jerseys and white helmets during a Thanksgiving showdown with the New York Giants.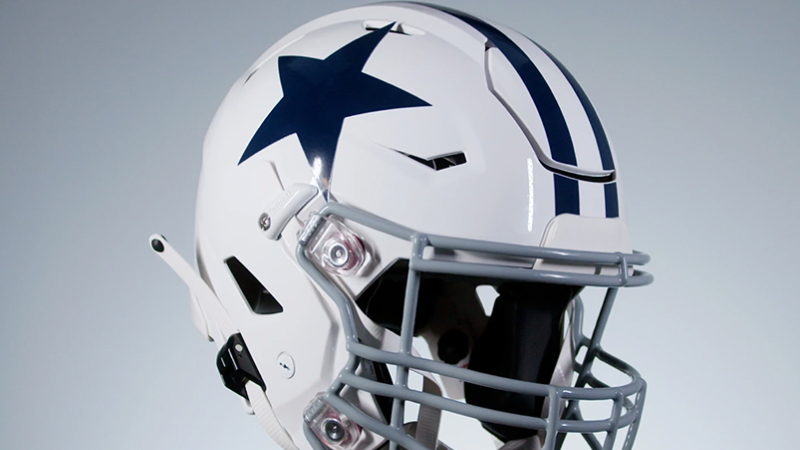 6) New Orleans Saints' black helmet with fleur-de-lis stripe
Let's stay in the NFC South, where the Saints are presenting a new helmet for the 2022 campaign. The helmet is black with a gold fleur-de-lis on the side, reversing the colors from the team's typical helmet. Plus, New Orleans will have a triangular graphic comprised of small fleur-de-lis that stretches from back to front.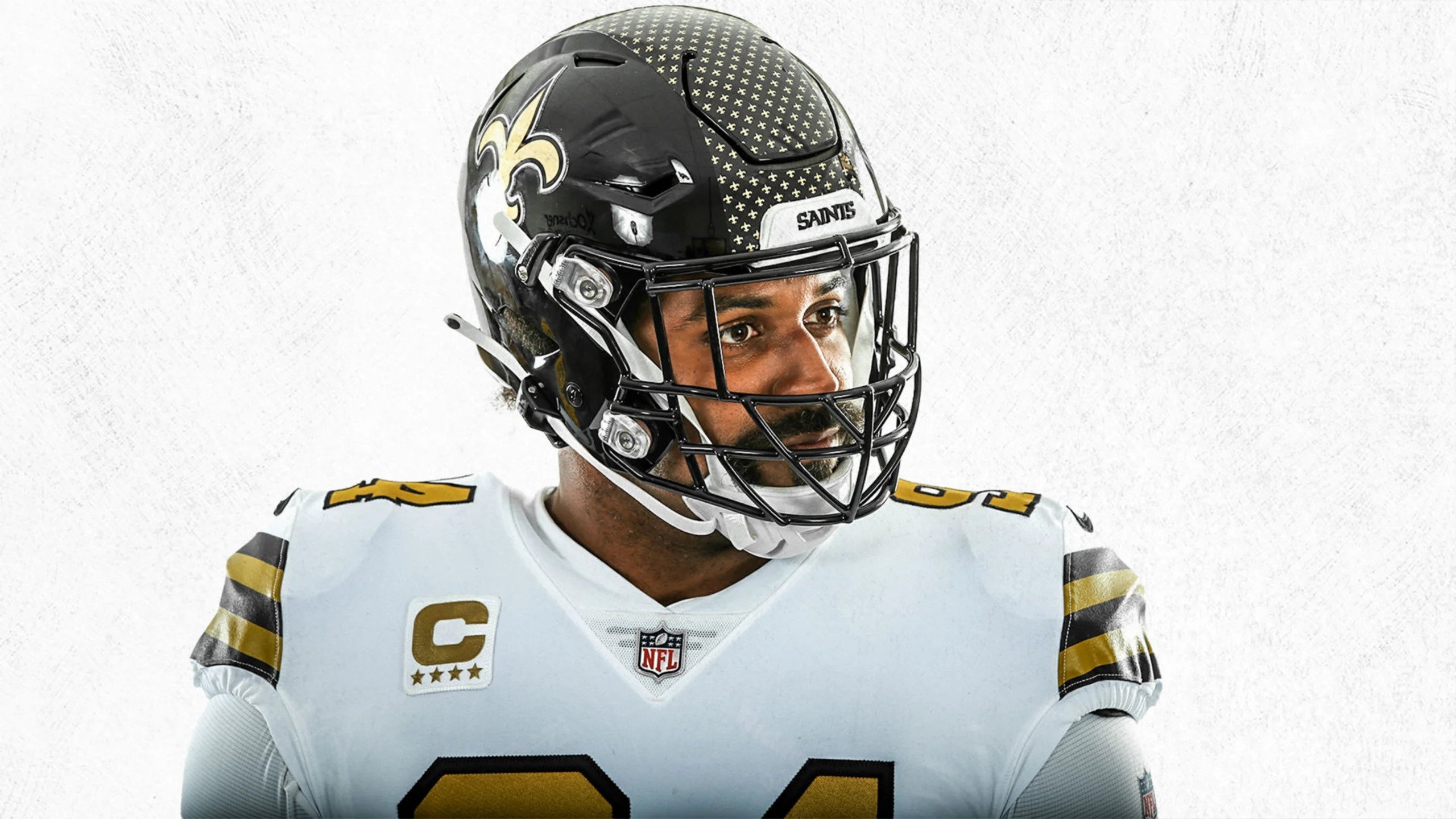 7) Houston Texans' "battle red" helmet
The Texans are making the first change to their uniforms since joining the NFL in 2002. They'll add a "battle red" helmet that will complement a red jersey and white pants. Houston plans to feature the look during their Week 9 bout with the Eagles.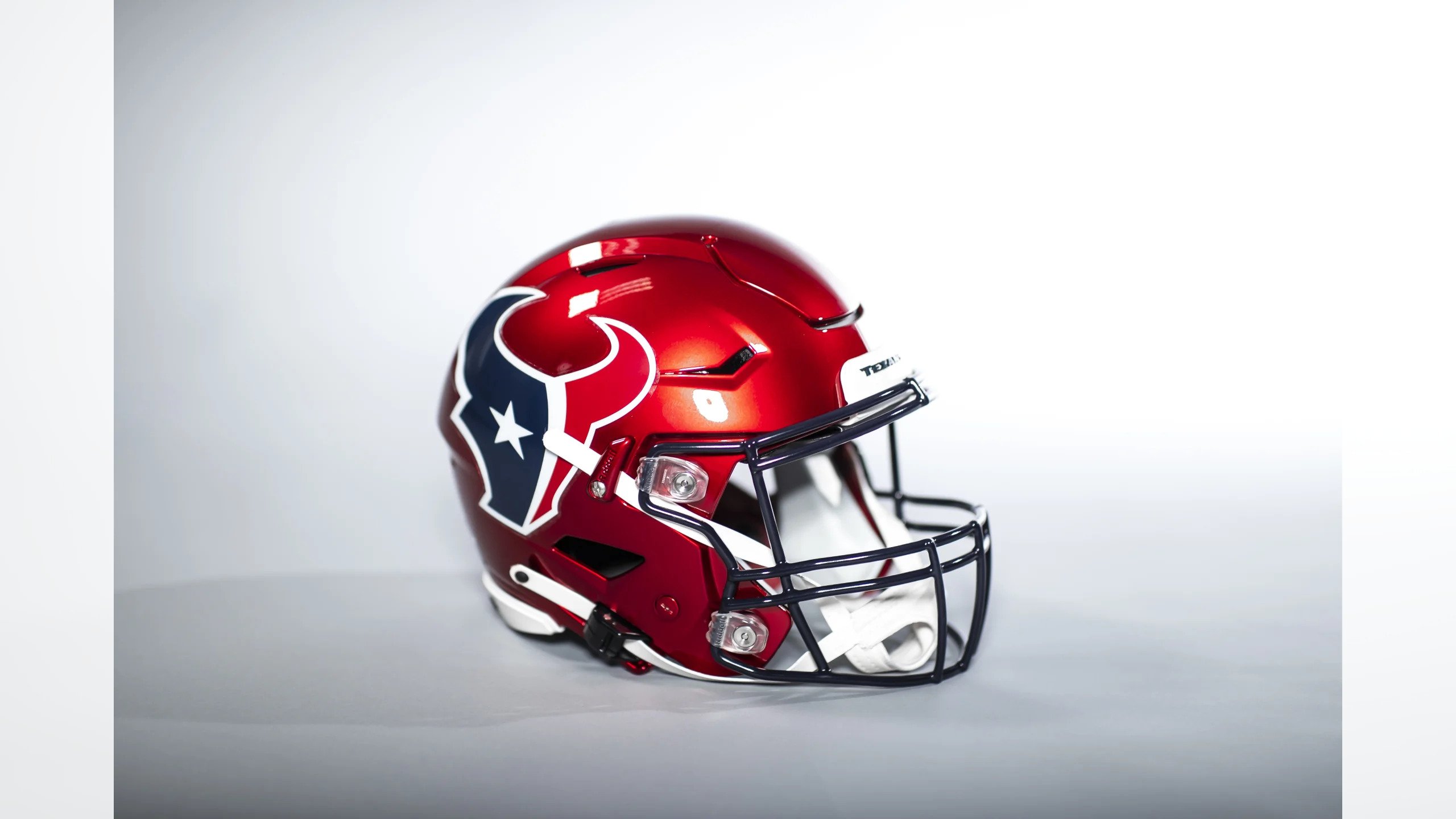 8) Carolina Panthers' black helmet
The Panthers already deployed a black uniform, and now they'll pair that with a black helmet for their Color Rush look. They'll wear the new style on Nov. 10 against the Falcons, and Carolina edge rusher Brian Burns is excited about the change.
"Sometimes guys tap into an alter ego depending on what they're wearing," Burns said. "Whenever a team wears all black, or black accessories, it just brings out that dog in them, the evil side.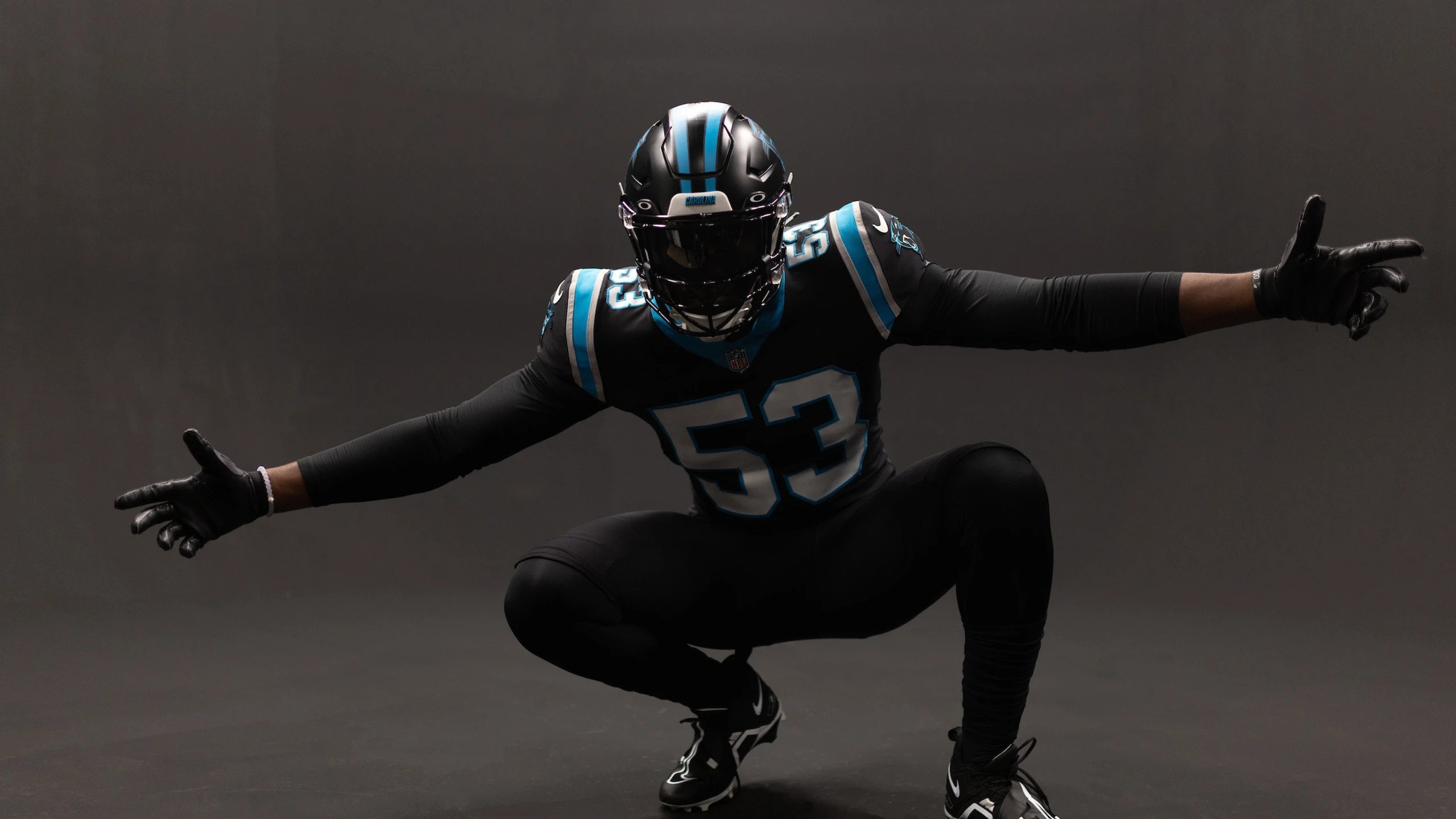 9) Philadelphia Eagles' black helmet
The Eagles have announced they'll wear a black helmet to go along with their black alternate jerseys. Philadelphia also plans to bring back its Kelly Green retro uniforms, but that won't happen until 2023.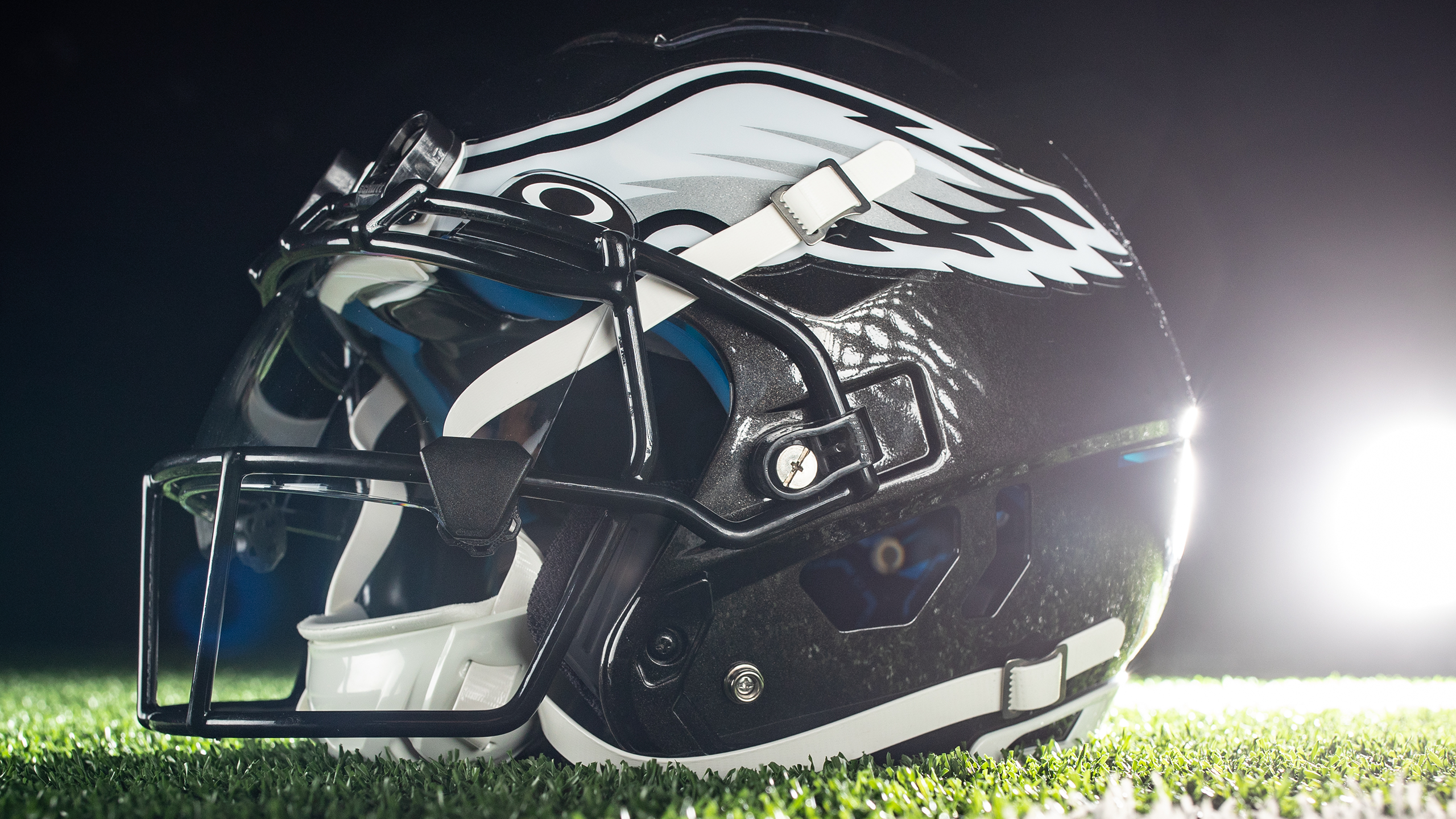 10) New York Jets' black helmet and stealth black uniforms
The New York Jets will introduce their black helmet which will be paired with their stealth black uniforms for three games next season: Sunday, Oct. 30 vs. the New England Patriots, Sunday, Nov. 27 vs. the Chicago Bears, and Thursday, Dec. 22 vs. the Jacksonville Jaguars.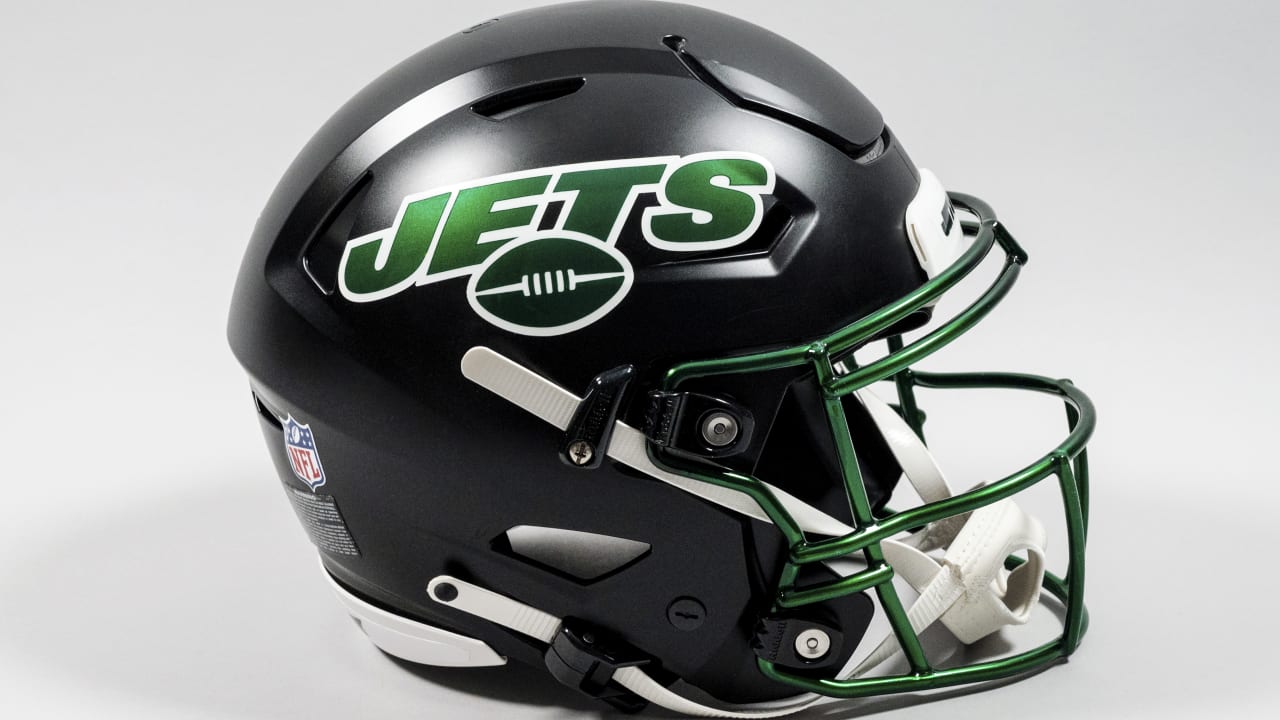 11) Chicago Bears' alternate orange helmet
The Bears announced that for two games this season, they will be wearing alternate helmets that are entirely orange. The alternate helmet will be showcased for the first time on Thursday, Oct. 13, 2022, when the Bears host the Washington Commanders at Soldier Field. According to the Bears' website, this will be the first time in team history that the primary color of the helmet is anything other than navy blue.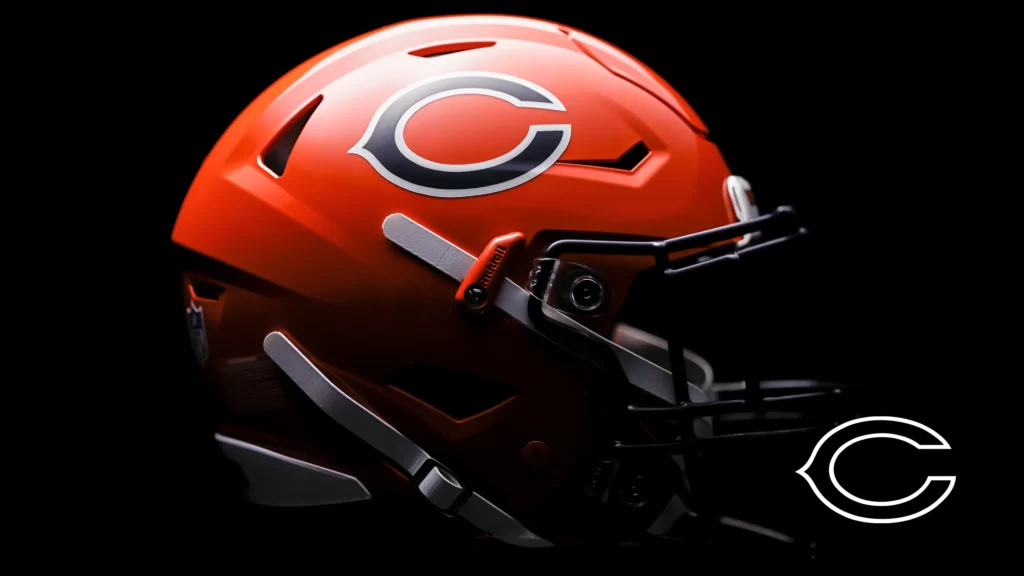 12) San Francisco 49ers' uniform change
We'll wrap up with the 49ers, who are making minor adjustments to their uniforms for 2022. After using two stripes for the past several years, they'll be moving back to a three-stripe look on the shoulders. Additionally, San Francisco is again using a saloon-style font on their jerseys and the back of their helmets.