Note: I was completely wrong about this. Learning is the best part of this job, second only to humility. Please read this as a lesson learned — that sometimes research and analysis miss the mark . . . badly.
This year's AFC West division might be the most offensively loaded in league history, with four potential-to-likely future Hall-of-Fame quarterbacks and eight receivers with at least one 1,000+ yard season. Are the Chiefs still the favorites? Could the Chargers or Raiders make their move? Are the Broncos better than all of them? Here are the NFL betting lines heading into 2022, as well as which team is most likely to claim the title.
AFC West divisional winner prediction for 2022
The following analysis is based on DraftKings' "Team Futures" betting lines, including the odds as of Aug. 23, 2022. These odds could change during the preseason and assuredly will change in-season. For now, they are based on each team's most likely win-loss record, beginning with the team with the worst odds.
Las Vegas Raiders (+650)
It's a shame that any AFC West team has to finish last this year. But how are the Raiders the biggest underdog … with a +650 betting line? From my perspective, this is the tightest NFL division from top to bottom.
Las Vegas retooled in the backfield with rookie Zamir White and veterans Ameer Abdullah and Brandon Bolden. And most importantly, they acquired Davante Adams. Yeah, that Davante Adams.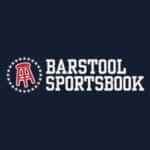 Barstool Sportsbook
STATES: OH, MD, AZ, KS, CO, IA, IL, IN, LA, MI, NJ, PA, TN, VA, WV
GET THE APP
SIGNUP BONUS
$1,000


BET INSURANCE!
BET NOW
Ah, but their final five wins last season were by 3 points or less. They were 10-7 despite having a net negative 65-point differential. Only one other playoff team (the Steelers) was worse than plus-59.
A healthier Darren Waller and a full season of Adams should put this team in contention, including in tough road matchups vs. the Rams and Titans. And their first five contests — against the Chargers, Cardinals, Titans, Broncos, and Chiefs — could determine whether this team is the real deal. For now, they're worth a wager with a nice payoff.
Denver Broncos (+260)
Similar to the Raiders, Denver's betting line shouldn't be this bad. I could understand +100 or even +150. But the oddsmakers believe they're merely the third-best AFC West squad. I'm not buying it.
Javonte Williams, who led all running backs last year in broken tackles on rushing attempts, realistically could be a top-five RB by midseason. Courtland Sutton and Jerry Jeudy are top-20 WRs disguised as merely top-30 WRs. Russell Wilson was a perennially dominant QB before last season's injury challenges. They also yielded the third-fewest points last year, right behind the Bills and Patriots.
Just as Matthew Stafford was a key to getting the Rams over the hump last season, Wilson could help lead this team to the Super Bowl. I'm eyeing 12-13 wins and the AFC West title. Simply put, they're a terrific bargain at their +260 line.
Los Angeles Chargers (+220)
The Chargers will be a trendy pick given their nice betting line and premier playmakers led by Justin Herbert, Austin Ekeler, Keenan Allen, and Mike Williams. Do they have enough to push for the top spot? Probably not. Yes, Joshua Palmer should emerge as a formidable No. 3 receiver, and Isaiah Spiller or Joshua Kelley might step up as complementary contributors.
Of course, it will be hard to improve on last year's 9-8 record without a better defense. After tying for the third most points given up with 459, they did what they needed to (it seems) to shore up their unit in the draft and with offseason signings. This is the most complete Chargers team in years.
10-11 wins seem realistic. A quality win in San Francisco or Indianapolis could push them to 12. There are worse wagers to make, especially given the decent payout. If you're a hedger, bet 50% of your dedicated AFC West allotment on LA and 50% on Denver. That should give you well over a 50% chance at a modest return.
Kansas City Chiefs (+175)
What I'm about to write is not written lightly. The Chiefs have won six straight AFC West division titles and haven't finished worse than No. 2 in a decade. Picking them to be anything less than first could cause a backlash as far away as those galaxies eyed by the James Webb Space Telescope.
But that's what I'm doing. Again, someone has to finish last. Patrick Mahomes and Travis Kelce are one of the game's best combos. But their running game remains a huge question mark beyond the hit-or-miss Clyde Edwards-Helaire (and no, I don't believe Isiah Pacheco will lead this backfield). Meanwhile, it could take weeks for Mahomes to gel with his mostly new wideout corps, which could be terrific — but is it "AFC West" terrific?
Kansas City might have the NFL's toughest schedule, including five road games against the Cardinals, Colts, Bucs, 49ers, and Bengals. They'll also face the Rams and Bills. Then there's the gauntlet of winning at least four of six against the comparably stacked Chargers, Broncos, and Raiders.
Despite warnings from my family and friends, as well as one of my pets (the one that gambles), I'm picking the Chiefs to finish under .500 this season. You heard it here first — and probably last.