The 2020 NFL Draft has gifted us a cornerback class that is talented and deeper than expected. In fact, with some declarations and Senior Bowl breakout performances from guys like Dane Jackson, it rounded itself out quite nicely for all three days of the NFL Draft. With that said, it is still a tough class to rank since a lot of these guys are so similar. The NFL Combine will reveal some things, but this class is fun. And thus, here are my top-10 cornerbacks in the 2020 NFL Draft.
[sv slug="vegas"]
Top-10 cornerbacks in the 2020 NFL Draft
1. Jeffrey Okudah, CB, Ohio State
You will not find a hot take from me regarding this ranking. Jeffrey Okudah has been my top cornerback since October after he improved on his game in all facets from his Sophomore year to his Junior year. He is a defensive back who has all the pre-requisite physical tools to succeed at the next level. For example, his arms hang down to his knees, and his length is wicked. Yet, his feet are sudden and quick. Okudah is fluid when transitioning in and out of hip flips and breaks. And he is pretty fast, too. The athletic tools are eyepopping.
But this year, he combined those physical tools with technical precision. His click and close improved in zone coverage, and he was able to anticipate routes and breaks much better. Okudah's ability to recover was always great, but he put himself in good positions the entire year. He knew where his help was and played the leverage game perfectly. This is a guy who is scheme versatile, even if his press coverage skills are excellent with his physical traits. The ball skills and ball tracking ability are all there, too.
There is not too much wrong with Okudah's game. He is my third overall prospect in the class at this point. I am a massive fan of his, and I think some team is going to take him in the top-five and get an absolute gem.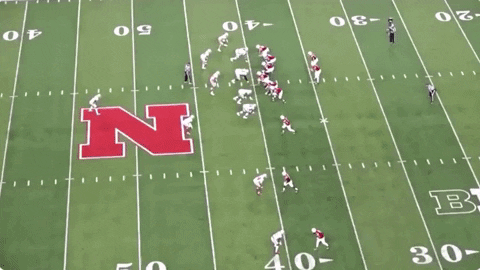 2. Jeff Gladney, CB, TCU
Jeff Gladney is a guy who has slowly but surely taken my board by storm. In the summer, I liked Gladney. He was a feisty, athletic cornerback that I thought could be an excellent second cornerback at the next level. But I never envisioned him to be this high on my rankings. This is a guy that gives it his all every coverage rep, regardless of who he is facing. He has had trouble covering bigger receivers, but he has also given those big-bodied guys fits. Hakeem Butler had a tough time last season against Gladney's physical press style.
More importantly, Gladney is just incredibly sticky in man coverage. You do not see him get burnt very often. He has fluid change of direction skills, and with his click and close ability, he can stay in the receiver's hip pocket and almost always makes a play on catch point. He is just such a clean athlete. His feet are lightning quick, and his closing speed is outstanding. I appreciate how he loves to come down and be a force in run defense, too. Gladney is a good tackler. Overall, he is just a rock-solid player with some issues here and there, but he should be a first-round pick all day.
3. Damon Arnette, CB, Ohio State
There was not a more improved cornerback from last year to this year than Damon Arnette. Every aspect of his game was night and day. His football IQ was impressive this year, and it has made him a scheme versatile player. He is flexible and fluid in his hips, and his feet are super crisp. You will not find this guy having trouble with his transitions. Whether that is turning his hips to bail and run or throttling down, everything comes naturally to Arnette.
Even more importantly, his ability to read the quarterback's eyes has been to his benefit. He anticipates route concepts and reads through the quarterback as well as anyone in the class. The cherry on top of Arnette's great skill-set is his ball skills. As a pure playmaker, he has a nose for the football and plays the catch point exceptionally well. Arnette should be getting a lot more first-round talk as the draft cycle continues.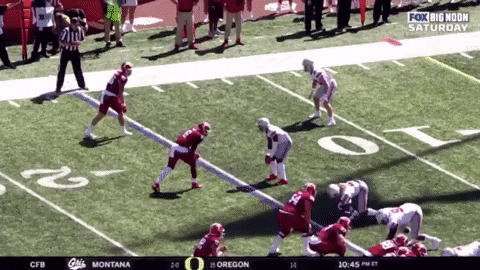 4. Kristian Fulton, CB, LSU
Kristian Fulton is one of those guys who was at the top of my board in the summer but has since fallen a little bit. He is sticky in man coverage and man, as the guys above him, he's incredibly fluid. His aggressiveness and football IQ combine to make a prospect who is hard to dislike as a whole. With his length added on, this prospect has a type of swagger that makes his brand of football unique to him and him only.
But I have to question a few things in his game, mainly his ball skills. He is not the big play-maker that defense will look for, and that does throw him down a bit. Yes, he does an excellent job of staying in that hip pocket and ripping the ball out at the catch point, but he has done an overall great job of tracking the ball and making a play on it. He also needs to improve on his tackling, though the effort for that is there. Fulton is another first-round prospect that has to improve on a few things.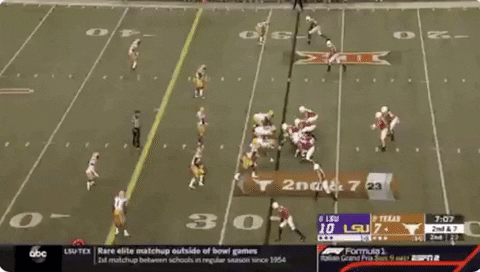 5. C.J. Henderson, CB, Florida
There is a legitimate case that C.J. Henderson is the best pure cover cornerback in this draft. Henderson is the most fluid cornerback in this draft, and his mirroring skills are incredible. He is always in a position to make a play at the catch point because when he is allowed to do his game with excellent athletic skills, he thrives. I love his aggressiveness and will to get physical as well.
Henderson wins the leverage game as well as anyone and knows where his help is at all times, but rarely does he give up a large amount of separation. That ability to use leverage has shone itself through in his reps against top receivers as he lines up in a specific shade and uses his significant change of direction skills to stay with them. The massive knock-on Henderson is his tackling. It is abysmal. To reach his ceiling, he has to improve on it. There is very little to hate in coverage, but his tackling woes do bump him down here for me.