Given the current situation surrounding the FCS football season, UNI offensive tackle Spencer Brown has declared for the 2021 NFL Draft. He has impressive physical traits and is one of the top senior tackles in the upcoming draft class. Why has Brown accrued so much hype over the past few weeks, and why do a number of NFL draft analysts view him as the top FCS tackle? I watched three games of Brown's film and came away with an interesting first impression.
[sv slug="mocksim"]
UNI OT Spencer Brown's strengths
Size/length 
Towering at 6'9 and weighing in at 325 pounds, Brown has natural length that is virtually unmatched among football players. His height is closer to that of an NBA player than the average NFL player. This will do Brown wonders if he learns to utilize this consistently in pass protection. Keeping himself clean against edge rushers is the easiest way to protect his quarterback.
Upper body strength
His most elite trait, Brown's upper body strength is some of the most impressive I've ever evaluated. It's no coincidence he was named to Feldman's Freak List, as Brown's lifting ability is well regarded around the nation. Expect this trait to be easily translatable in the NFL for Brown.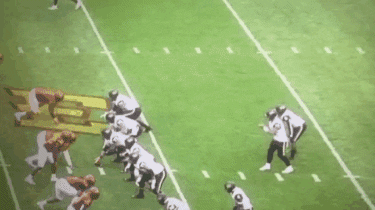 Athletic ability
Despite his bulking frame, Brown is an impressive athlete for his size. He's not gonna blow any away with his testing at the NFL Combine, but relative to other offensive linemen he should have a strong week. Combined with his size and strength, his athletic ability is a nice balance of skill-set.
Hands 
His hands are active and quick, and he does a good job keeping himself clean from pass rushers. He fights off pass rush counters very well, and he uses his natural upper body strength to take players to the ground. It's not uncommon to see Brown tossing defenders who use poor hands placement. I do have concerns about the lack of conviction in his initial punches. Despite elite upper body strength, his initial punch doesn't come with the force you'd expect it too.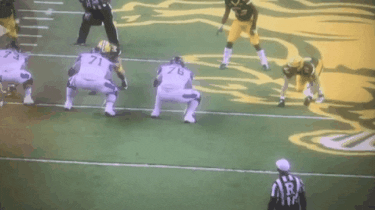 Flashes
Brown's tape showed the occasional flash of brilliance. He'd completely dominate an opponent at the start of a snap, and at the end of the snap the opposing defender would be on the ground and under Brown. If Brown can find those flashes consistently, he could be one of the league's top tackles.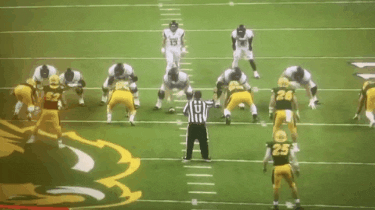 Where Brown can improve before next season
Feet
My biggest concern with Brown is the apparent underdevelopment of his feet. When run blocking, he commonly displays a false stop and fails to gain ground with his first step. His feet are also slow in pass protection, and it can cause him to lose to faster and bendier edge rushers. Brown's feet will be the biggest point of emphasis as he transitions to the NFL.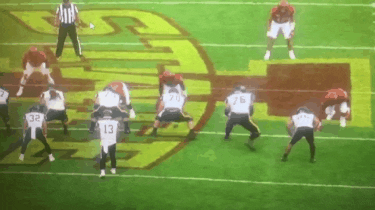 Leverage
I had a suspicion that Brown would have leverage issues before seeing a second of his tape. His 6'9 frame is both a blessing and a curse. As I mentioned earlier, it gifts him with elite length to keep pass rushers off of him. However, his height can also cripple him when fighting for leverage. The phrase "lowest man wins" doesn't exist for lack of reason, and Brown struggles to gain traction because he struggles to win the leverage battle. This will be a consistent struggle throughout Brown's career.
Consistency
As I mentioned earlier, Brown has shown flashes of dominance but he doesn't do it nearly consistently enough. If he did, he'd undoubtedly be a first-round prospect. He also has reps off the line of scrimmage or in pass pro where he just completely loses the rep, and he'll need to clean those issues up before he sees the NFL field.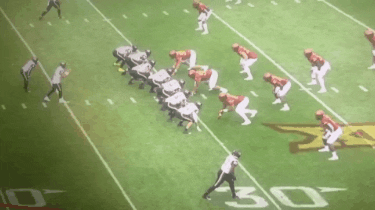 Spencer Brown's 2021 NFL Draft overview
Brown is an interesting study. His film showed flashes of elite football play and his frame is a dominant physical trait when considering he pairs it with above-average athletic ability. His hands are quick and effective, but his punches lack impact. His height affects his ability to win with leverage, but he projects as a quality NFL tackle.
I don't believe he's the best FCS tackle in the nation, as NDSU's Dillon Radunz holds that title for me, but I could easily see a team taking Brown with a top-50 selection in the 2021 NFL Draft.