Once the hype train gets going, it can be tough to stop. Each year, a number of prospects get hyped up as the next big thing, but not all of them live up to it. Such is the case with Washington State running back Max Borghi. Borghi, who has garnered legitimate top-five running back hype, has always been a guy I was excited to check out. In highlights, he looked excellent. However, after a deeper dive into his tape, there are legitimate concerns.
[sv slug=mocksim]
The frustrating tape of running back Max Borghi
Borghi brings some good traits to the table. For one, he is a natural pass-catching back who had 86 passes last season. In addition, he has natural speed and athleticism that make him intriguing. Borghi is always fighting for extra yards and falling forward with a strong frame.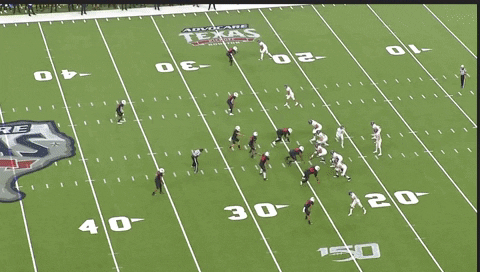 Plays like this make you excited about what Borghi can do on the football field. On a wheel route, he breaks loose and gets a mismatch to get behind the defender, hits the gas pedal, and simply is too fast to be caught on this play. There are certain things to like about Borghi's game on tape. That speed is something that shows consistently on tape, as he does have burst and long speed.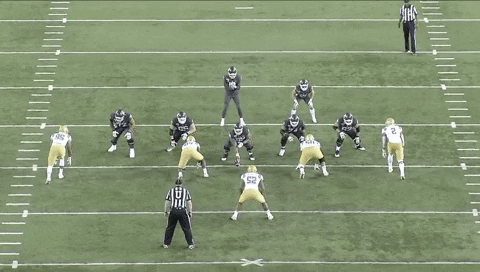 This is a good example of a play where Borghi shows off good vision and reads the flow of the defense. He follows his lead blocker into the hole to bait the linebacker down. However, his cut outside is a bit labored and brings into question how high level his lateral agility is in general. On a lot of reps that Borghi has on film, his footwork is choppy and inefficient.
Related | 2021 NFL Draft: Is running back Max Borghi the next McCaffrey?
Still, that is an excellent job by Borghi of setting up a defender at the second level and then moving into the open field. However, the open field is where Borghi gets into trouble at times. Borghi goes down too easily and lacks the creativity to truly be a game-breaking presence. He is physical, but he does not do much of note in the open field consistently.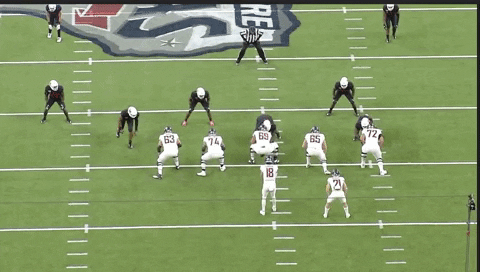 Here is another key point to add to a Borghi's receiving production. While he did catch 86 passes, Borghi rarely did a lot more than catch screens, wheels, and flare routes out of the backfield. This is a guy that is extremely limited in terms of his route tree, and his route running, in general, is not great.
Related | 2021 NFL Draft: Ranking the top 10 running backs in the class
So, that absolutely brings into question how translateable a lot of his receiving production is to the NFL. Will a team feel comfortable splitting him out wide? That is a legitimate question here with Borghi. Yet again, this is not a guy who will stop on a dime here and make one or two people miss to gain some extra yardage either.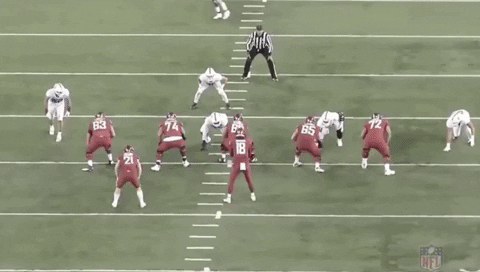 Here is where it is clear as day that Borghi has some inconsistent vision. This is an inside zone run, and Borghi should be reading through the linebacker and the edge. Even with the linebacker potentially having leverage, the defensive end most certainly has controlled the point of attack and can get Borghi if he bounces this outside. Borghi, instead of cutting it upfield, cuts it outside and gets tackled. That is a decision-making and vision issue. In general, Borghi has a tough time reading leverage on runs between the tackles.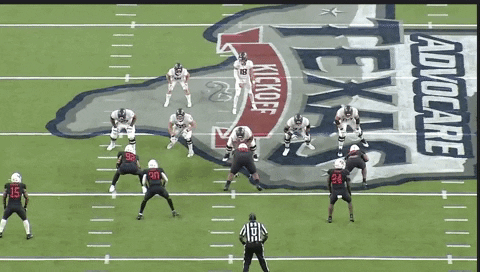 This is a decision-making issue for Borghi. He has to take this thing completely outside and has to do a better job of baiting the linebacker at the second level. Part of this is why he odd footwork and lack of lateral agility come back to bite him. This is simply not smooth enough. Borghi does have burst, though, and should use it to his advantage to gain some yardage outside instead of cutting it up here.
Borghi's outlook
Borghi is not a typical running back projection by any means. While he has good hands, Borghi lacks a diverse route tree, and his adeptness as a receiver may not be all projectable to the next level. However, as a pure runner, Borghi falls below the line of a few key areas.
For one, he has sloppy footwork and lacks lateral agility. That is something that bites him when he tries to press the line and manipulate defenders at the second level. His movements all seem somewhat labored, however. Frequently, he is not overly elusive and fails to be creative.
However, the key downfall for Borghi is that he can not comfortably be an in-between the tackles runner. Without that capability, his ceiling is going to be capped in the NFL to a rotational role rather than a workhorse. Overall, Borghi has his strengths, but there is a significant downside to his game at the next level. By no means is he a slam dunk top-five running back in the 2021 class.
Listen to the PFN Scouting Podcast
List to the PFN Scouting Podcast! Click the embedded player below to listen, or you can find the PFN Scouting Podcast on iTunes, Spotify, and all major podcast platforms.  Be sure to subscribe and leave us a five-star review! Rather watch instead? Check out the PFN Scouting Podcast on our Scouting YouTube channel.