When you play on the other side of a potential top-10 draft pick, you may fall into the shadows a little bit. In the national media, Caleb Farley has received loads of buzz from the draft community, including from our own Matt Valdovinos, who ranked him as the top cornerback in the 2021 NFL Draft class. The hype Farley has collected has caused the man handling the other side, cornerback Jermaine Waller, to slip through the cracks.
With 19 pass breakups last season, Waller made his presence felt at the catch point. Much like Farley, teams did not have much success targeting Waller, either. So, what does make Waller such an underrated player in the class?
[sv slug=mocksim]
Cornerback Jermaine Waller's intriguing tape
The thing with Waller is that much like Farley, he has excellent physical tools. His length is a weapon, and he uses it as such. That is part of how he parlays proper positioning into pass breakups and interceptions at the catch point. So, when looking at Waller, he certainly has the build of a potential quality press-man cover cornerback. With that length in mind, Waller's hands are even more critical than ever. At 180 pounds, he certainly could stand to get in the weight room and add some muscle to get stronger. That should add some more pop to his punches in press coverage.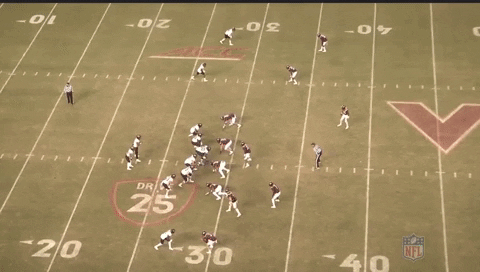 Here, Waller is manned up against standout Wake Forest receiver Sage Surratt. With an inside shade in off-man coverage, Waller needs to stay square and let Surratt dictate his route. Waller is a bit late, however, in flipping his hips and has some clunky footwork as he goes for the turn in his transition. Sloppy footwork is something he needs to get cleaned up.
I think Waller has pretty oily hips, so if he can clean up his footwork, that will help his transitions improve. The reason he can stay in phase and recover on this play is because of his length. Waller can get his hands on Surratt to slow him down and keep himself latched in the hip pocket. He is expertly using the sideline as a defender and has a play at the catch point that causes this pass to fall incomplete.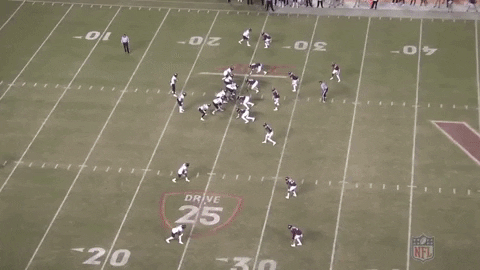 Here we get a glimpse into that press-man side of things from Waller. There is no direct shade or leverage here for Waller, so he fires that outside hand and controls Surratt right from the line of scrimmage. Even if this had been a legitimate route that Surratt would be running, Waller is entirely in-phase and using the sideline as a weapon against Surratt. That is where his length becomes a disruptor, even if he does carry a ton of pop behind these strikes.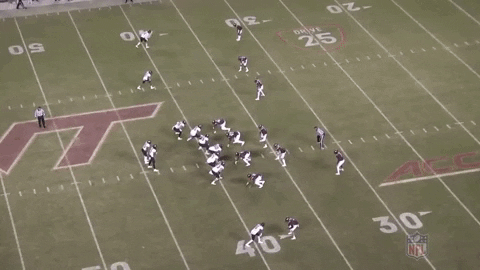 This is terrific trigger discipline by Waller on this play. To not even bite on that double move is fantastic stuff. He does not get caught with his eyes in the backfield and instead reads through the receiver's hips. Waller is in perfect position here to make a play and cause an incompletion. He is extremely physical with his hands and is essentially controlling this route and yet again, using the sideline as an extra defender.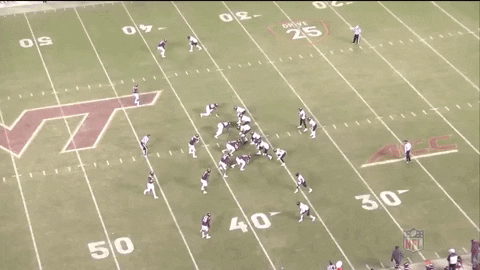 His footwork is a real issue. It is those short, choppy stops as he prepares to flip his hips and go that haunts. It is efficient and locks his hip for just enough time to allow receivers to separate if they are physical and engage him as he transitions. Surratt does just that here, and if this ball is placed out in front of him, it could be a completion. Waller is in an excellent position to recover, at least.
Waller's outlook
It may have seemed like I was little lukewarm on Waller throughout the film breakdown, but in reality, I like what this guy brings to the table. Yes, he has some issues with some inefficient footwork and certainly needs to bulk up to get stronger as a cornerback against more physical wideouts.
However, Waller's physical tools are all there. The length, ball skills, fluid hips, and tendency to get physical show a player that is only scratching the surface of what he could become. Waller has an undeniable upside with his skill-set. That should put him firmly on the radar of NFL scouts who will be curiously watching to see potential improvements this Fall.
Listen to the PFN Scouting Podcast
Listen to the PFN Scouting Podcast! Click the embedded player below to listen, or you can find the PFN Scouting Podcast on iTunes, Spotify, and all major podcast platforms.  Be sure to subscribe and leave us a five-star review! Rather watch instead? Check out the PFN Scouting Podcast on our Scouting YouTube channel.