Before the 2019 season, Travis Etienne made headlines around draft circles after he said that he was "spooked" and "nervous" about catching the football. It is good that he recognizes that, but also, the honest admission could significantly hurt his draft stock. Travis Etienne's receiving ability of his game in 2018 had to take another step forward in 2019.
Then, it happened; it did take a step forward. In one year, Etienne quadrupled his production in the passing game by putting up 432 receiving yards and four scores. What allowed him to take that leap and shut out the noise?
[sv slug=mocksim]
Overview of Travis Etienne's receiving ability jump
Before the season, after he had made that public comment, Etienne went up to Trevor Lawrence multiple times to ask him to throw passes to him after practice. It was something that, to me, shows off Etienne's work ethic and wants to improve his all-around game. I appreciate that he wants to do that, and did seek out Lawrence's help on his own. For Etienne, that work with Lawrence paid dividends throughout the 2019 season.
Related | Why Travis Etienne is the unquestioned No. 1 running back in the 2021 NFL Draft
In the prior two seasons, Etienne had less than 200 yards receiving total and only two total touchdowns. He was, in essence, a nonfactor to catch the football. With his dynamic ability, that is a real problem if you are a coach who wants to maximize Etienne's strengths. Alas, that is what Etienne was trying to unlock in the 2019 season. If he could make an impact with his dynamic ability in more than just the running game, the Clemson offense could take a leap.
Where and when the big change took place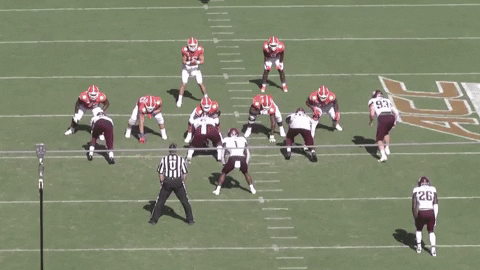 A lot of Etienne's work was simple things. Screens, swing passes, mostly, it was nothing major. Etienne was not working out in the slot and dusting slot cornerbacks with beautiful route running and footwork. However, what he did do allowed him to use his skillset in another facet of the game.
Related | Three reasons why Travis Etienne's best comparison is Dalvin Cook
Etienne had noted that he was scared of defenders in space. He seemed to discard of that phobia in the 2019 season, as he cleanly caught balls instead of flat out dropping them. Etienne went from a nonfactor to a legitimate weapon because once he was comfortable dealing with the footsteps, he would hear, he could use his open-field elusiveness to work after the catch. Everyone knows what a game-changer Etienne is in the running game, but once you have to account for that in the passing game too, it opens up the offense is so many different ways.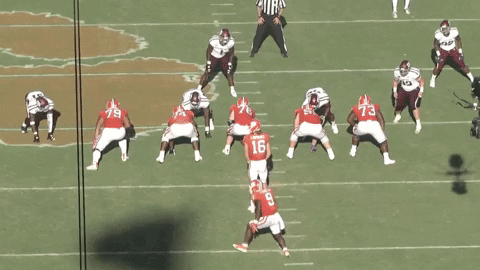 Here is another promising sign from Etienne. This is Week 1 of the 2019 season, and he is already making catches away from his frame in stride. Now, there is a slight double catch here, but as the season goes along, Etienne got more and more comfortable catching the football outside of his frame. These were just straightforward routes, but in 2020, I expect him to be able to blow open a fuller route tree because he is comfortable catching the ball around defenders away from his frame.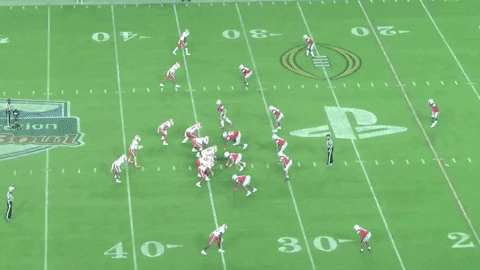 Here is the play where it all came together for Etienne. For once, it was a legitimate route outside of the usual swings and screens, and Etienne made a heck of a play. Etienne extends outside his frame and twists around to adjust the ball. His improvement showcased itself throughout the season, but the playoffs were where it paid off for him. This was the go-ahead touchdown, too, and that goes to show how he opened up that Clemson offense by improving as a receiver.
Travis Etienne's receiving ability boosts draft stock
One of the keys to Etienne rocketing that stock, or more so solidifying it, was making sure that he was proficient with his receiving ability. As a pure runner, he is pure dynamite. The big play, home run hitter, is what Etienne is, but now that he can extend that part of his game into the open field through the receiving portion of his game, he just became even more impactful.
Of course, Etienne still needs to work on his receiving ability even more. It was a significant step in the right direction here, and he has all the basics worked out now. If he can start to develop a healthy NFL running back route tree and even work out into the slot some more, Etienne will boost that draft stock even more and put the receiving questions in the rearview mirror.