Tom Brady may finally be taken in his post-marriage life. And his new rumored soulmate happens to be the ex of an Academy Award-nominated actor and one of soccer's biggest stars.
Captured by TMZ and released on Monday, Brady was seen spotted with model Irina Shayk.
TMZ later reported that "sources with direct knowledge" have revealed the two are indeed a couple.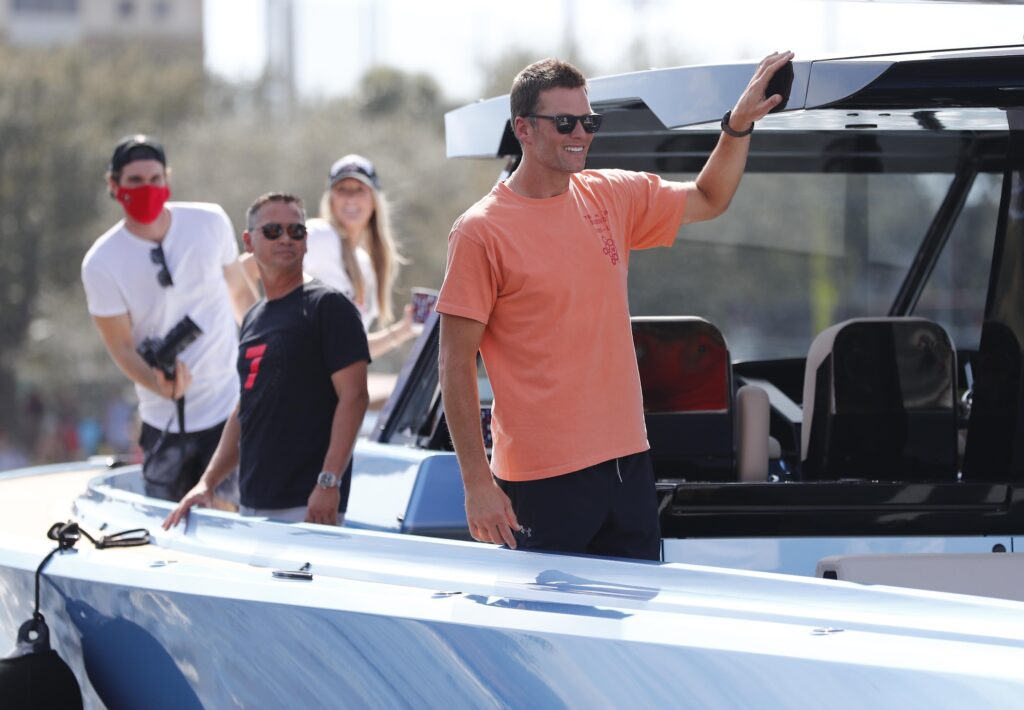 Who Is Irina Shayk?
Shayk is of Russian descent and turned 37 in January.
Again, she was previously linked to two notable people in the world of film and the other football: Bradley Cooper and Cristiano Ronaldo.
She was first a couple with the latter, as the model and soccer star were together starting in 2010. The two officially split in January 2015.
She later began seeing Cooper in the spring of 2015. Nearly two years later, the couple gave birth to a daughter. They officially parted ways in 2019. She was even photographed with Hip Hop producer and artist Kanye West before heading to France in June 2021.
Among her modeling credits include the 2011 Sports Illustrated Swimsuit Issue, Ocean Drive, and GQ. She even co-starred opposite Dwayne "The Rock" Johnson in 2014's "Hercules."
How Did Brady and Shayk Meet? What Other Details Involve the Two?
Per TMZ, the two first met at a wedding.
Billionaire art heir Joe Nahmad and model Madison Headrick married in Sardinia — an island in the Mediterranean Sea off the coast of Italy.
"A number of models were hitting on Tom, and Irina was one of them," a source told TMZ. However, the rep for Shayk denies she was in on it.
However, the latest reports are Brady picked her up at Hotel Bel-Air on Friday afternoon, and Brady later drove her straight to his L.A. house. She didn't leave the house until the following morning, per TMZ.
Brady filed for divorce from his longtime wife and supermodel Gisele Bündchen during the 2022 season, which ended 13 years of marriage. Early reports are that Brady's ex-wife isn't too fond of him finding a new reported love, as the news surfaced two days after she celebrated her 43rd birthday.
How Did Shayk Lose 11 Million Followers?
Shayk briefly took a social media hit.
When news got out that she split from Ronaldo, she ended up losing up to 11 million Instagram followers. And that was in a span of 24 hours, which also meant she lost nearly 75% of her IG follower base.
As of Monday, Shayk has 22.4 million followers left on the platform.