The NFL has a need for speed. With Henry Ruggs III, John Ross, and other electric speed receivers going high in the draft, the NFL has shown that it values speed as much as any trait at the wide receiver position. So, when presented with a productive and electric deep threat, they jump at the opportunity. San Jose State wide receiver Tre Walker is another one of those dynamic speed demons.
With elite speed that dusted everyone he faced in the Mountain West, Walker heads into his senior season with high hopes, coming off his most productive season yet, amassing over 1000 receiving yards. So, does the tape show a guy that is all speed? Does he win with other nuances as a receiver? I dove into the standout Spartan receiver to get those answers.
[sv slug=mocksim]
San Jose State wide receiver Tre Walker's electric tape
When it comes to speed receivers, the real appeal of their game is how threatening that vertical speed is to a defense. It can change the entire way a defense schemes for an offense. Now, being fast does not simply make that speed game-changing. There are lots of fast receivers that are easily covered one-on-one because they lack the nuances in the route running, releases, and fighting through contact. On this end, this is great news for Walker. He checks those boxes.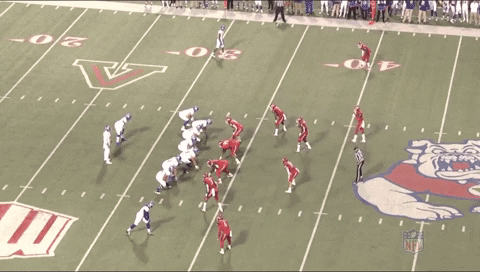 If you want to see just how much defensive coordinators respected Walker's speed, this is the play to show you. They have a guy over 40 yards down the field off of the All-22 screen just to deal with how dangerous his vertical speed is as a whole. He possesses 'magnetism' and forces a defense to change the way they gameplan due to his skill-set.
Granted, this is more than just Walker's impact on this play. He runs with adequate pad level, with his arms pumping to sell a straight-on vertical the whole way. His pressure step to the sideline is so effective it forces a speed turn from the cornerback.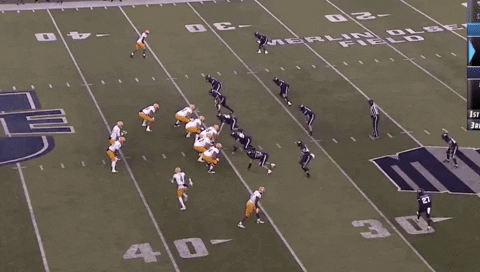 This is what can happen when there is no safety help in the right position. Notice how Walker attacks the cornerback's inside leverage and uses it against him. With the cornerback lined up in an inside shade to snuff out the post, Walker stems his route to the inside of the defender.
Due to his speed, the defender has to flip his hips. However, Walker gets in his blind spot, bends this back outside, and stacks him once the cornerback finally locates him. At the catch point, he makes the catch by securing the ball into his frame after extending outside of it. All in all, this is what makes him a play-maker that offensive coordinators would love to have.

This is a technical showcase right here by Walker. Take a sharp jab step inside to take attack the inside shade leverage and get onto the cornerback's toes. Once that happens, Walker can control this to the outside.
However, what makes this work is Walker's adeptness to get physical. His hand fighting swats down the cornerback's hand off his shoulders, and instead of getting re-routed, he opens up the window, settles down, and takes this for a good gain after the catch too. He is the one who created this throwing window.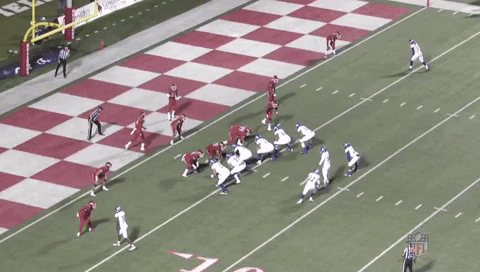 Speaking of opening up windows, Walker is a master of opening up back-shoulder throws. For a guy that is 5'11", 195 pounds, that might not seem like that should be a forte of his, but Walker certainly has all those traits working for him at multiple levels. For one, it goes back to the physicality and releases that were highlighted earlier.
Walker uses a simple three-step release to threaten the inside track, and as such, he bars the cornerback from making any move on the backside throw as long as he shields that window. He does a great job of doing just that and comes down with this ball.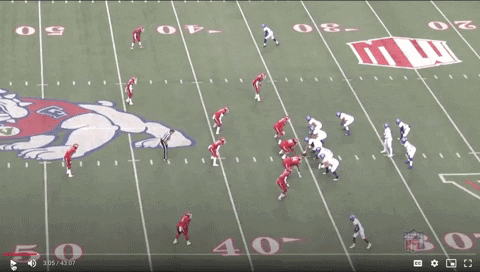 With Walker, the one thing I was impressed by is how flexible his stems are. This is a very sharp and fluid break due to clean footwork, but notice how he flattens this slant out of the break away from the cornerback. That gives his quarterback a bigger window and gives him more room to work with after the catch. On this play, he simply has to dig this one out of the dirt, but it is a small detail that is nice to see.
Walker's outlook
Walker needs to receive a fair bit more hype than he currently garners from the draft community. Granted, as the season plays out, I think that will naturally come to him, but this is a guy that is likely going to be in Mobile and for good reason. It is not that easy to find natural deep threats with slot and boundary capabilities to pressure defenses over the top.
For Walker, it is all about honing his game down to the minute details. He has a lot of the nuances already down. Still, things like manipulation with his body and more consistent ball tracking are things he can work on as a football player. That is just focusing on the negatives, though. He has clear definable ways that he wins that will translate to the NFL level. Attacking leverage at the level he does will always translate to the NFL level. It is all just about how much more he improves on all the little things at the position to see how good he actually can be.