Athleticism is one of those traits that one might immediately look for when evaluating a linebacker. Plenty of fast linebackers have come out of the NFL Draft in recent years, such as Devin White, Devin Bush, Patrick Queen, and Roquan Smith. These natural-born play-makers are some of the most dynamic forces on the field at all times. Oklahoma linebacker DaShaun White is another one of those incredibly athletic linebackers.
With a ton of hype coming out of high school, White was regarded as one of the fastest linebackers from that 2018 class. There was no doubt about that athleticism coming into Oklahoma. However, some concerns did lie in just about everything else in his game. How does White stack up to athletic linebackers of the past, and how far can he climb?
[sv slug=mocksim]
White's Tackling Issues
While White certainly has a lot of good traits that I will highlight later, the two big questions are his play strength and tackling technique. White's film showcases a player that is around the football a lot but misses far too many tackles.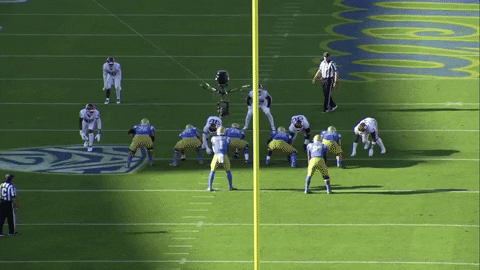 This missed tackle is because of a few things. For one, White is much smaller than compact, thicker Joshua Kelley. Kelley is known for his power and contact balance within his skillset, so unless the tackler is both strong and technically sound, this is not going to be an easy tackle. White misses this tackle primarily due to a lack of strength to twist and bring Kelley down. He wraps around Kelley's thighs and tries to stop his momentum, but can not do that subsequent of the lack of functional strength. In addition, he stops his feet, which takes his lower body out of the equation, and thus allows Kelley to work right through him.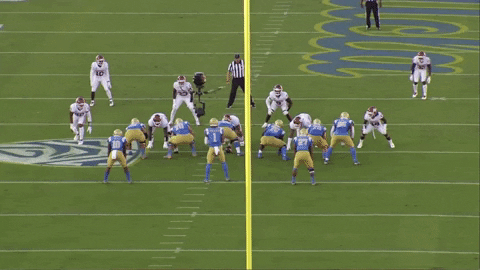 There is another issue that White can face, however. White is not overly lengthy, and that gets him into trouble with his tackling radius. So, while he is good at penetrating gaps and blitzing if the play goes away from him, can he make the tackle? The answer to that is occasionally. However, against a strong back like Kelley who is going away from White, this is not going to happen, especially with the lack of strength as well.
Oklahoma Linebacker DaShaun White's Strengths 
Despite the tackling issues, White has a few strengths. In those clips above, one of the definite strengths was that explosiveness White has that allows him to be a fantastic gap penetrator against the run. As a blitzer, White can take advantage of his explosiveness and speed to force throws from quarterbacks.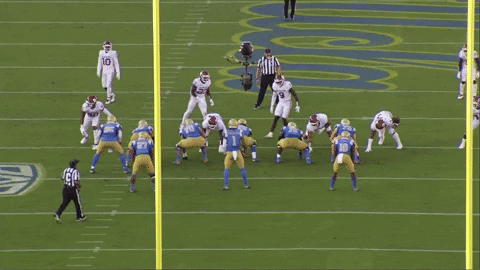 This is just another one of those examples. However, White does an excellent job of throttling down in his run fit and making this tackle in the hole as a result of that discipline. He does a nice job of reading the play by keying in on the footwork of the lineman reading the flow of the play as a result. White is pretty sharp mentally with his processing overall.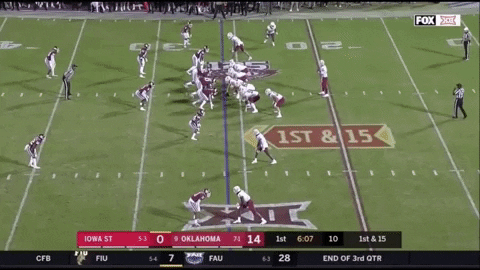 White does a fantastic job of slipping past blocks due to the ability to get skinny. When it comes to avoiding the trash at the second level, White does it well consistently on tape. It gets him a tackle here against Iowa State and offers value at the next level where he can scrape over the top and make sideline-to-sideline plays with his range.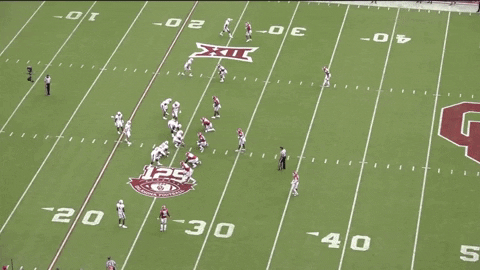 This is where I was really impressed with White's game. His coverage ability is pretty fun. As a linebacker with safety experience, White is smooth and naturally athletic. His ability to mirror and maintain his leverage in man coverage is notable. Oklahoma trusted him to be in man coverage a good bit when he was out there. His upside is high because of his ability in coverage. White is not targeted here, but he does a good job of staying square and keeping everything in his view. He mirrors the tight end's footwork and is ready for whichever way he way cut. This is a good process for a play.
White's athleticism is an asset in coverage. Oklahoma has him sprinting back here to be the middle defender in this Tampa 2 call, and he carries out his responsibility well. White not only effectively disguises this play, but he gets back there in a hurry and stays alert. There is zero chance of anything coming behind him even if they targeted up the seam. White was in great position here.
White's Outlook
The two things I look for in linebacker prospects right off the bat are coverage ability and athleticism—White checks both of those boxes quite nicely. Also, he is slippery around blocks, a good gap penetrator, and a steady processor. With his elevation to a full-time starter in 2020, White can have a massive draft stock rise throughout the fall. He has all the tools to do so. Oklahoma has a linebacker here in DaShaun White that could be a consensus Top-5 linebacker by the time April rolls around.
He likely projects as a weakside (WILL) linebacker at the next level with his ability to cover the field so well. To reach his full potential, he has to get in the weight room and bulk up to improve his tackling. Additionally, his technique must improve as well. Still, White is a bright player for everyone to keep an eye on this college football season.