With the 2023 NFL season less than two months away, there are a ton of training camp storylines to watch this offseason. Who will start under center for the 49ers? How will the Chiefs' WR depth chart shake out? Let's dive into the top training camp positional battles heading toward the regular season.
NFL News and Rumors: The San Francisco 49ers' QB Quandary
Let's start with the most important position in team sports in this country: quarterback. The 49ers head into camp with potentially three viable starters in Brock Purdy, Sam Darnold, and Trey Lance.
If he's fully recovered from elbow surgery, it seems like Purdy has the upper hand after going 7-0 in the regular season as a rookie and leading the Niners to the NFC title game before getting hurt. But the idea that he will be fully recovered and ready to roll is far from certain.
Don't be surprised if Darnold looks great during preseason and camp. Despite bouncing around the league the last few years, the third overall pick of the 2018 draft has never been in the position he finds himself in now: He's on a stable franchise with an excellent head coach and weapons galore in Christian McCaffrey, Deebo Samuel, George Kittle, Brandon Aiyuk, and more.
Add in a championship-caliber defense, and 2023 might be the year we finally see Darnold's promise turn into production. What's really strange about the Niners' QB situation is where Lance fits in.
Remember, they gave up three first-round picks to draft him a few years back, knowing he'd need massing playing time to develop, and now they don't seem prepared to give him that opportunity.
Who Will Start Week 1 for the Indianapolis Colts?
Another QB battle to watch is in Indy, where for the 78th straight season (kidding), there will be a new starting QB in Week 1 for the Colts. But will it be veteran Gardner Minshew or the rookie Anthony Richardson whom Indy took fourth overall in this year's draft?
Richardson is the ultimate boom-or-bust player from this year's annual collegiate picking process. We've literally never seen a QB as big as him or as athletic as him.
Colts GM Chris Ballard made it fairly clear he was swinging for the fences with Richardson when he told Peter King, "I would rather take the risk — the risk that he might fail — than pass on him and see him become a star somewhere else."
That is essentially Ballard admitting if this doesn't work out, his time as the boss in Indy could be coming to a close. Shooters shoot.
And while Richardson has the highest ceiling and arguably the lowest floor, does that make him the man to start right away? Minshew has proven time and time again that he can win at the NFL level.
It might make more sense to begin the season with Minshew running the show until the first-year coaching staff in Indy is certain Richardson is ready. Either way, it will be Richardson leading the Colts sooner or later — it's just a question of when sooner becomes now.
How Will the Miami Dolphins' Backfield Shake Out?
While everyone focuses on the aerial attack in Miami with Tyreek Hill, Tua Tagovailoa, and Jaylen Waddle, the RB situation could get very interesting. Raheem Mostert knows the system Mike McDaniel wants to run very well from their time together in San Francisco, but then again, so does veteran Jeff Wilson Jr.
Miami surprised some folks by using a third-round pick on Devon Achane, who has real home-run potential. If he flashes consistently in camp, does Miami move on from either Mostert or Wilson?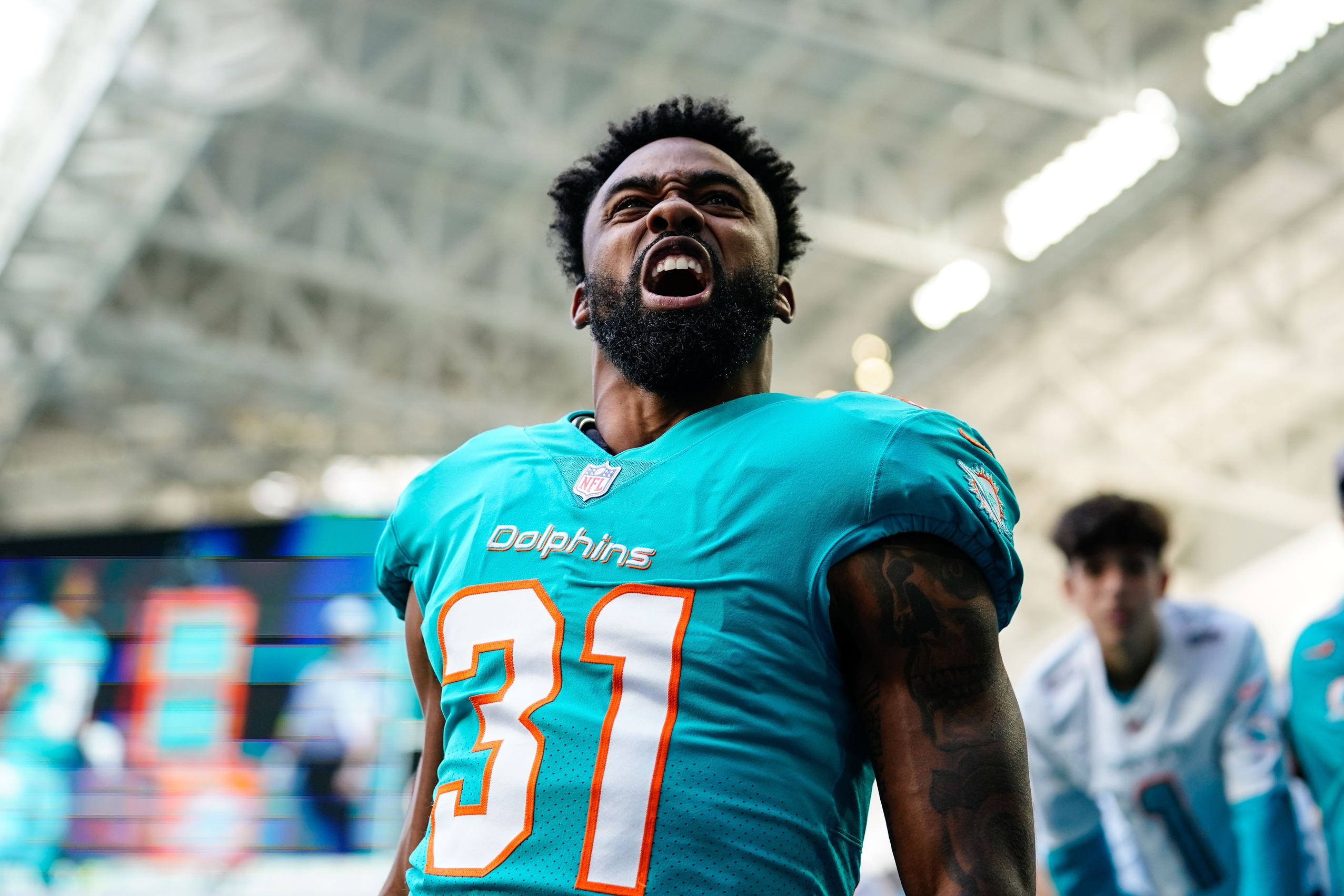 And where might Dalvin Cook factor into all of this? Will he get a deal done with Miami before camp, or does his leverage get better if someone gets hurt or the Dolphins decide to move on from one of the vets?
One thing seems certain: Miami's RB room might be best described as "fluid."
The Kansas City Chiefs' Uncertain WR Depth Chart
The Chiefs' WR corps might be best compared to a different unit from a different dynastic team in recent memory: the RB situation in New England during Tom Brady's last few seasons. From week to week, no one really knew whether it would be James White, Rex Burkhead, Dion Lewis, or a banger like LeGarrette Blount that got the bulk of the carries.
And we all remember the legendary one-game career of Jonas Gray with the Patriots, who was essentially never heard from again. We learned last year that Patrick Mahomes makes receivers; receivers do not make Patrick Mahomes. TE Travis Kelce will get his … but who's going to emerge as Mahomes' go-to WR?
Kadarius Toney has shown flashes of brilliance since coming to KC but can't seem to stay on the field. Marquez Valdes-Scantling had a solid first year and really was the key for the Chiefs in the AFC title game after every other WR got hurt.
Will this be his breakout year? Rookie Rashee Rice has to figure into Kansas City's plans … and getting drafted to catch passes from Mahomes is like a license to print money: JuJu Smith-Schuster turned a one-year deal at Arrowhead into a $33 million deal in New England.
And then there's second-year WR Skyy Moore. His rookie season was uneven at best, but it was his first touchdown of the entire year in Super Bowl 57 that put KC ahead in the fourth quarter. Will he emerge with one year under his belt?
Which New York Jets Receivers Earn Aaron Rodgers' Trust
The Jets' WR corps could also be interesting. After landing Aaron Rodgers, the front office went with the Sams Club approach to wide receivers … volume shooting. New York added Randall Cobb, Allen Lazard, and Mecole Hardman to the group that already included reigning Offensive Rookie of the Year Garrett Wilson.
Since Lazard and Cobb were basically deal sweeteners to get Rodgers across the dotted line, expect them to get plenty of targets. So what does that mean for Wilson? What does it mean for Hardman, who thought he was going to be the guy in KC that made up for the loss of Tyreek Hill in 2022?
That didn't pan out, thanks to injuries and lack of consistent success. And then there's Corey Davis, who's also been injured in the two seasons since leaving Tennessee. Based on familiarity alone, you'd expect Lazard and Cobb to find their numbers from Rodgers … especially early.
Wilson gives him the kind of target he had in Christian Watson in the latter half of 2022. If Rodgers is firing on all cylinders early, there might not be enough footballs to make everyone happy in Florham Park.