With the NFL playoff picture starting to come into focus, what are our NFL betting picks and predictions for Week 11 of the 2021 NFL season? Will we see teams continuing to stay hot, or will we see another week of major upsets around the NFL?
NFL picks and predictions Week 11 | NFL lines and odds
The early NFL odds for Week 11 underline how this week looks somewhat unbalanced in terms of matchups. Seven of the 15 matchups have early lines where one team is favored by 6+ points. However, the NFL is notorious for its unpredictability.
Let's take a look at the Week 11 picks, predictions, and NFL odds from DraftKings sportsbook as of 5:30 AM ET on November 15, starting with Thursday's game.
Thursday Night Football: New England Patriots (-5.5) at Atlanta Falcons
The Patriots have been extremely impressive over the past few weeks, and their win against the Browns underlines their position as potential AFC contenders. Meanwhile, the Falcons just got embarrassed by the Cowboys in Dallas and will be desperate to show they are not as bad as that game looked.
Thursday Night Football games are always tricky, but this should be one the Patriots win. The Falcons have lost two of their last three and have been susceptible on defense at times. The only danger for New England is they peek too far into the future with games against the Titans and Bills upcoming.
Patriots vs. Falcons Prediction: Patriots 27, Falcons 23
Sunday, Week 11: Free NFL picks and predictions
After a fantastic slate of games last week, Week 11 is highlighted by a couple of marquee matchups, mixed in with some potentially one-sided affairs. We also have an off-kilter slate with nine early games and just three late-afternoon matchups.
Here are our Week 11 picks,  predictions, and NFL odds for Sunday's games as of 5:30 AM ET on November 8.
New Orleans Saints at Philadelphia Eagles (-1.5)
It is somewhat surprising that the Eagles are favorites for this game. The Saints put up a fantastic fight against the AFC-leading Tennessee Titans this week. The Eagles may have beaten up on the Denver Broncos, but Denver has been a hit-or-miss team this year. Even with Trevor Siemian at quarterback, the Saints should have too much for this Eagles team.
Saints vs. Eagles Prediction: Saints 24, Eagles 20
Miami Dolphins (-3) at New York Jets
What a performance the Dolphins put together last week. Their performance was incredible against the Ravens. But now, they have to back it up. This season is not mathematically over for Miami, but they have to demonstrate they can easily dismiss the Jets. New York really struggled against the Bills, and things will not get easier against a Dolphins defense playing extremely well right now.
Dolphins vs. Jets Prediction: Dolphins 24, Jets 21
Washington Football Team at Carolina Panthers (-3)
This matchup might be the most confusing of the entire week. These two teams had two of the most impressive performances of Week 10. The Panthers will be buoyed by the presence of Cam Newton back in front of his home crowd, but Washington will have belief on both sides of the ball after beating Tampa Bay.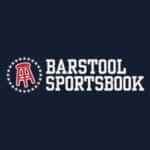 Barstool Sportsbook
STATES: OH, MD, AZ, KS, CO, IA, IL, IN, LA, MI, NJ, PA, TN, VA, WV
GET THE APP
SIGNUP BONUS
$1,000


BET INSURANCE!
BET NOW
I genuinely have no idea how this game might go. The range of potential outcomes spans the entire spectrum from a Panthers blowout to a Washington blowout. Let's give the edge to the Newton effect, but serious consideration needs to be given to staying well away from this game.
Washington vs. Panthers Prediction: Panthers 23, Washington 20
Indianapolis Colts at Buffalo Bills (-6.5)
This game will reveal a lot about these two teams. No team has benefited more than the Bills from a weak schedule, but the Colts are lacking victories against any teams of substance. The winner of this game will be in a strong position to make a second-half run, but the loser will be left with some pressing questions to answer.
Buffalo's defense should be the difference here. They have been strong against both the run and pass. However, the only team they have faced as balanced as the Colts is the Titans, which is one of their three losses. The lean is to the Bills straight up, but the Colts have a great chance to cover and potentially spring the upset.
Colts vs. Bills Prediction: Bills 26, Colts 23
Detroit Lions at Cleveland Browns (-10)
The Lions threw everything at the Steelers in Week 10, and while a tie will feel like a failure, it is a sign of progress. Without knowing who will be under center for the Browns this week, it is hard to foresee them winning by more than 10 points. Cleveland should come out on top, but by a 3-7 point margin most likely.
Lions vs. Browns Prediction: Browns 24, Lions 20
San Francisco 49ers (-6) at Jacksonville Jaguars
This line could move once we see Monday Night Football, but the Jaguars look like an intriguing bet to cover the spread for now. The 49ers are traveling across the country on a short week for an early kickoff.
While there is limited evidence that West Coast teams really struggle with the early kickoff, there are many factors against them when facing a Jaguars team showing a lot of fight right now. San Francisco should be too talented, but it's hard to ignore the potential upset.
49ers vs. Jaguars Prediction: Jaguars 24, 49ers 23
Houston Texans at Tennessee Titans (-10.5)
This game has all the makings of a potential stumbling block for the Titans. With the Patriots in Week 12, Tennessee could be caught looking ahead. However, teams coming off a bye are 7-9 this season, and the Texans looked like a complete disaster in their last game. This one has the potential to be on upset alert in the second half, but Tennessee should ultimately have too much.
Texans vs. Titans Prediction: Titans 27, Texans 17
Green Bay Packers (-2.5) at Minnesota Vikings
Minnesota's offense will be the key to this game. Green Bay has been incredible defensively the last two weeks, but their offense is struggling. If the Vikings can crack open the Packers' defense, they have a great chance to raise some questions about the direction of the NFC North. The Packers have been susceptible to the run game, and Dalvin Cook has had success against them before.
Packers vs. Vikings Prediction: Vikings 24, Packers 21
Baltimore Ravens (-6) at Chicago Bears
It is hard to see the Ravens getting embarrassed twice in consecutive weeks on the road against a lesser team. Additionally, with how sloppy many teams have looked coming off the bye week, the Bears could struggle against a well-coached team. This should be a convincing win for the Ravens unless their offense continues to stagnate.
Ravens vs. Bears Prediction: Ravens 27, Bears 20
Cincinnati Bengals at Las Vegas Raiders (-4.5)
This matchup between two teams with a lot of questions to answer could be vital for the direction of the AFC. The Bengals need to avoid any concerns coming off the bye, while the Raiders need to put their humiliating loss to the Chiefs behind them. This is a tough game to judge, but the advantage goes to the superior pass rush of the Raiders against an offensive line that has struggled to pass block at times.
Bengals vs. Raiders Prediction: Raiders 27, Bengals 23
Dallas Cowboys at Kansas City Chiefs (-2.5)
Given the performances of these two teams last week, this line feels about right. We have two good offenses against two less-than-stellar defenses. This feels very much like a game where 40 points might not be enough for one team and the over is very much in play.
Cowboys vs. Chiefs Prediction: Chiefs 43, Cowboys 40
Arizona Cardinals (-2.5) at Seattle Seahawks
This game should look quite different for both teams than their last one. The Cardinals should have Kyler Murray back, and Russell Wilson should look better than he did against the Packers. With both QBs likely to be less than 100%, this game is hard to call. The edge is right to be with the Cardinals, but going on the road is never easy. This one should be nerve-racking.
Cardinals vs. Seahawks Prediction: Cardinals 24, Seahawks 23
Sunday Night Football: Pittsburgh Steelers at Los Angeles Chargers (-4.5)
The assumption is that Ben Roethlisberger will be back for this one, which should make it a more appealing visual affair than Mason Rudolph served up. Roethlisberger had been solid before his enforced absence, but we have no idea how he will physically rebound after testing positive for COVID-19.
The Chargers are an impossible team to judge. We know this game will likely be close, but which way it will go is tough to call. A loss for either team will be costly with how tightly packed the AFC currently is.
Steelers vs. Chargers Prediction: Chargers 26, Steelers 23
Monday Night Football: Week 11 picks and predictions
We finish off the week with a potentially one-sided affair on Monday Night Football. Despite the Buccaneers' struggles in Week 10, they are still heavy favorites against the Giants. Let's take a look at the current odds for the game and make our final pick and prediction for Week 11 of the 2021 NFL season.
New York Giants at Tampa Bay Buccaneers (-11.5)
It is hard to envision the Giants winning this one. The Buccaneers losing three straight games is equally hard to imagine. Even if New York can keep this one close through the first half or three quarters, Tampa should have too much.
Winning by more than 10 points is a different matter, however. My lean here is to the Giants to cover, but it is not a confident feeling trusting Daniel Jones and the Giants.
Giants vs. Buccaneers Prediction: Buccaneers 30, Giants 20
Listen to the PFN Betting Podcast
Listen to the PFN Betting Podcast! Click the embedded player below to listen, or you can find the PFN Betting Podcast on iTunes, Spotify, and all major podcast platforms. Be sure to subscribe and leave us a five-star review!