The Minnesota Vikings' approach to replacing Dalvin Cook was to find edges everywhere else. They drafted another running back in the seventh round in DeWayne McBride and brought Alexander Mattison back to be the lead ball carrier in the run game.
Vikings offensive coordinator Wes Phillips knows that the totality of what Cook brings when he's completely healthy cannot be replaced. But the Vikings have opted to find ways of digging at his skill set.
The Minnesota Vikings Will Rely on a Diverse Running Back Committee
"I think we're in a good position in that [the running backs] all have different skill sets that can complement each other," Phillips said when asked about the running back group. "Alex [Mattison] is obviously a big physical back. Kene [Nwangwu] has kind of a different burst, a different juice, a different speed. Ty Chandler, he was very productive in the pass game as a college player and also has speed as well."
Phillips also added that McBride was someone they were excited about as well.
As for Mattison, Phillips felt the need to emphasize how good a back the Boise State alum was. "When he's gotten his opportunities, he's been a very productive back," he said. "He always knows what to do; he's very intelligent as far as our scheme, our system, pass protection."
It wasn't just the experience and familiarity that Mattison had with the system that brought him back to the team. "He's a talented back when he's running," said Phillips. "He's always going forward; he's got more wiggle than some people give him credit for. There were a lot of times where the free guy in the hole — the eighth guy — he's made him miss."
When asked about Cook's big-play ability and Mattison's difficulty in replacing it, Phillips all but acknowledged that explosive runs weren't part of Mattison's game, arguing instead that observers should focus on the averages. To Phillips, the key was to keep the offense on schedule and have the entire playbook available.
The Minnesota Vikings Know That the Running Game Is More Than the Running Back
The ability to replace Cook doesn't just come with a committee approach at running back. It can also come through more productive investments in the running game around the RB.
The Vikings signed Josh Oliver this offseason to a three-year, $21 million deal in part because of his excellent run-blocking ability with the Baltimore Ravens. His availability inspired the Vikings to shift their offensive approach from a formation and personnel perspective this year.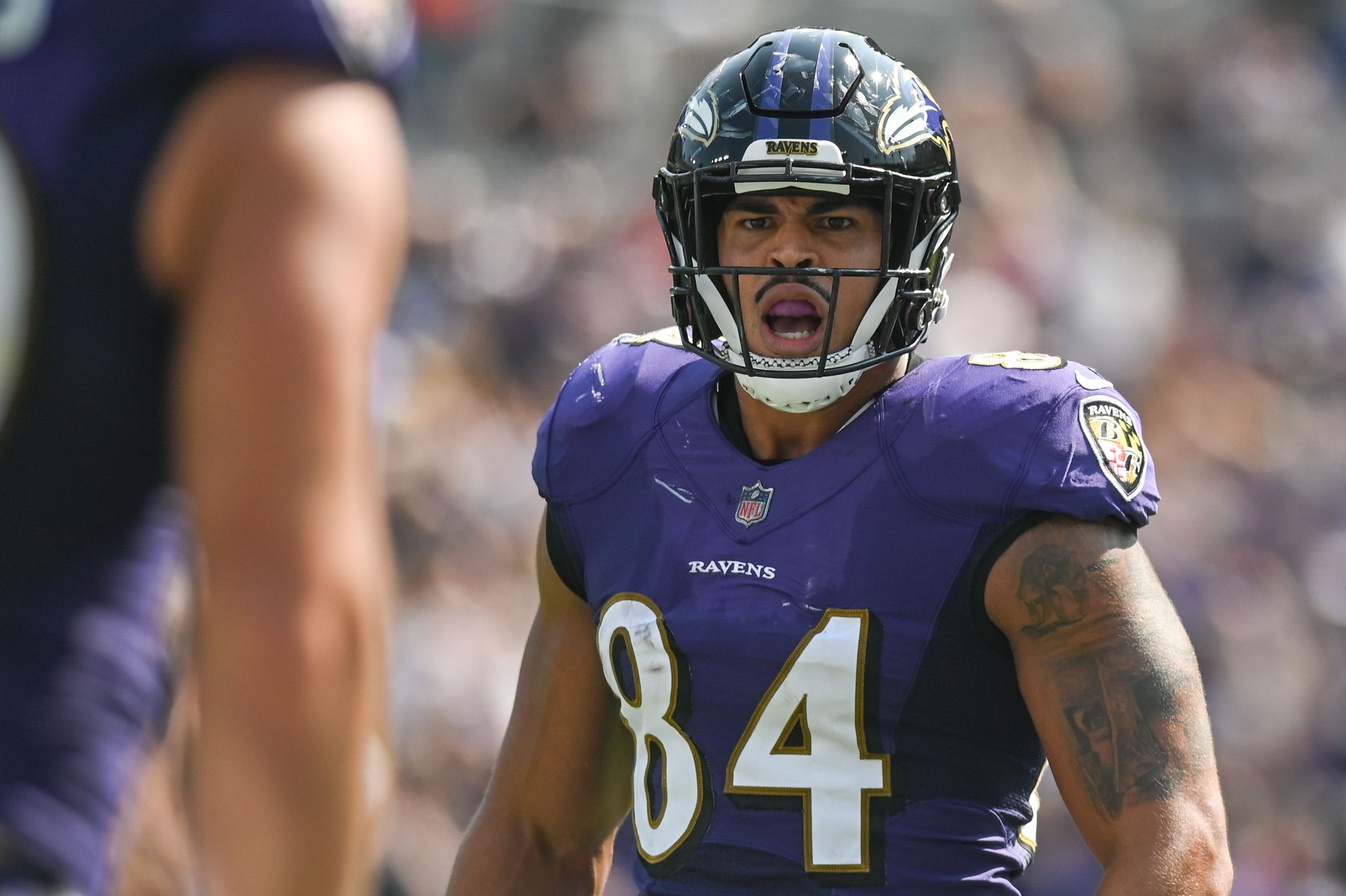 "Josh Oliver, when you look at his production, a lot of it last year was in the run game," said Phillips. For most people who follow the NFL draft, Oliver's prowess as a blocker with the Ravens last year came as a nice surprise. It did for the Vikings, too.
"He was also a guy coming out that we graded that was very productive in the pass game. We were kind of saying, ' We're going to have to teach this guy how to block,'" said Phillips. "He's just a big physical player — you've seen the guy; you see what he looks like. But he can put that to use on the field."
"When you have these guys, Johnny Mundt as well, when you have C.J. Ham, guys who have been productive in this league, it just makes sense to make sure we're using all available players," said Phillips. And Ham is going to play a bigger role this year than he did last year.
Phillips explained that last year's emphasis on "11" personnel — which is a grouping of three receivers, one running back, and one tight end — meant that there was less opportunity for Ham to see the field. This year, they're going to implement more sets that can put a player like Ham on the field, one that the Vikings seem to think is one of the most talented players on offense.
Last year, the Vikings ranked fifth in the NFL in the percentage of plays to come from "11" personnel, according to Trumedia. They were behind other Sean McVay-type offenses like the Rams (first) and the Bengals (second). They were 25th in percentage of plays with two backs on the field.
It's not a necessity for this type of offense, of course. Shanahan/McVay offenses have also ranked near the bottom in 11 personnel usage — the Falcons were 31st, the 49ers were 30th, the Dolphins were 29th, and the Packers were 22nd.
Ham showed up to camp with a lighter frame and is seemingly more capable of running routes and breaking free — which might mean he has the versatility to play a more varied role with the offense.
This should allow the Vikings to produce more in the running game than they did last year, even without the premier back that usually typifies strong running offenses. It also means they have more answers to opposing defenses.
"You get a Josh Oliver on board, and you still have Johnny Mundt and T.J. Hockenson," Phillips said, "getting all three guys, we feel like we have a lot of different personnel depending on week to week depending on what's best to attack the defense to give them issues."
All in all, this more diverse approach to the running game — and the offense overall — means more tools in the toolbox and a better means of taking advantage of their underused personnel.